Filmmaking is a creative practice rooted in storytelling and curiosity—about yourself and the world around you. As a student here, you'll learn the craft from every angle, from writing and pre-production to shooting and editing. You'll explore narrative, documentary, experimental filmmaking and video art, discovering what type of artist you want to be and developing the practical skills to become one.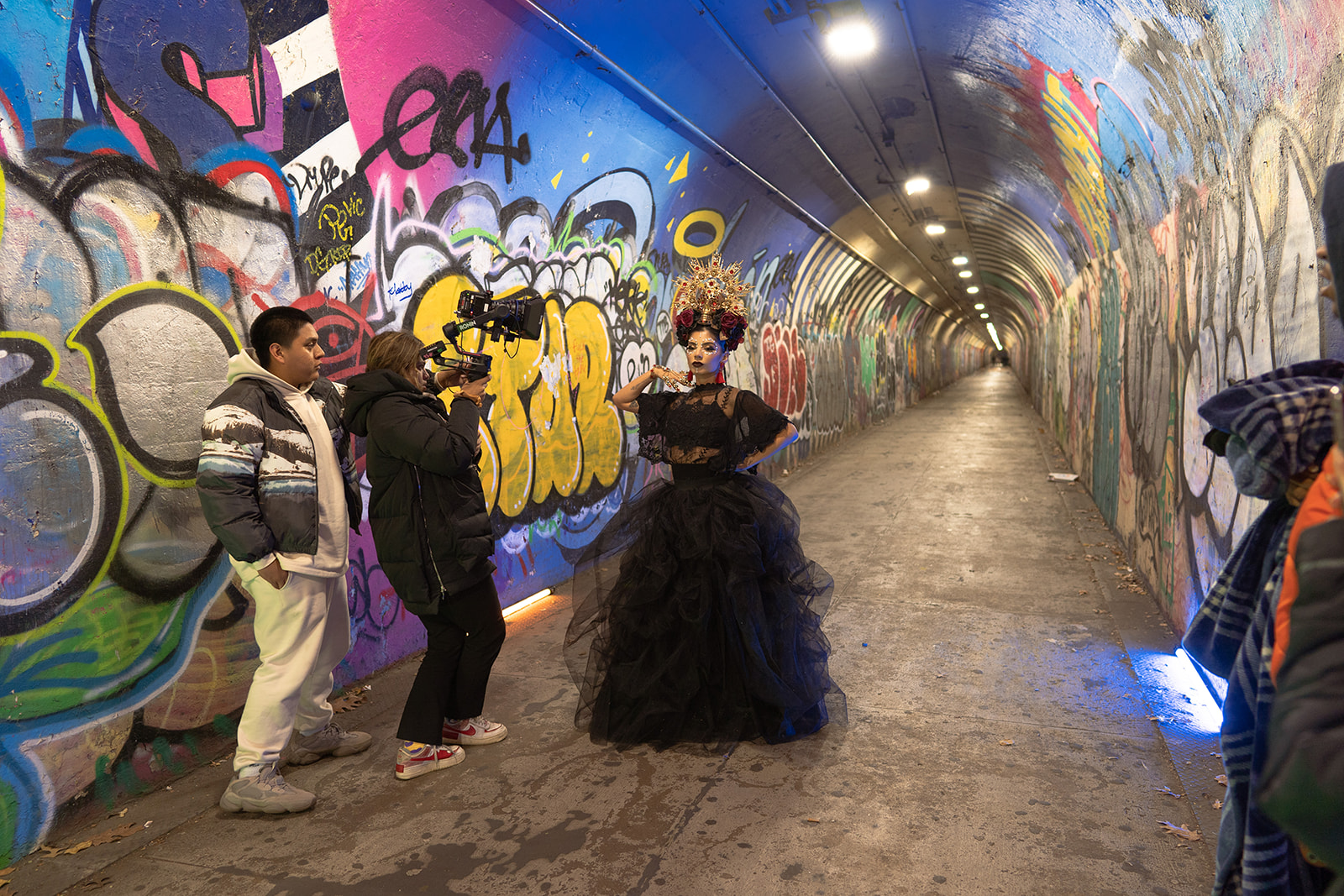 Type

Undergraduate, BFA

Department

School

Credits

126

Duration

4 Years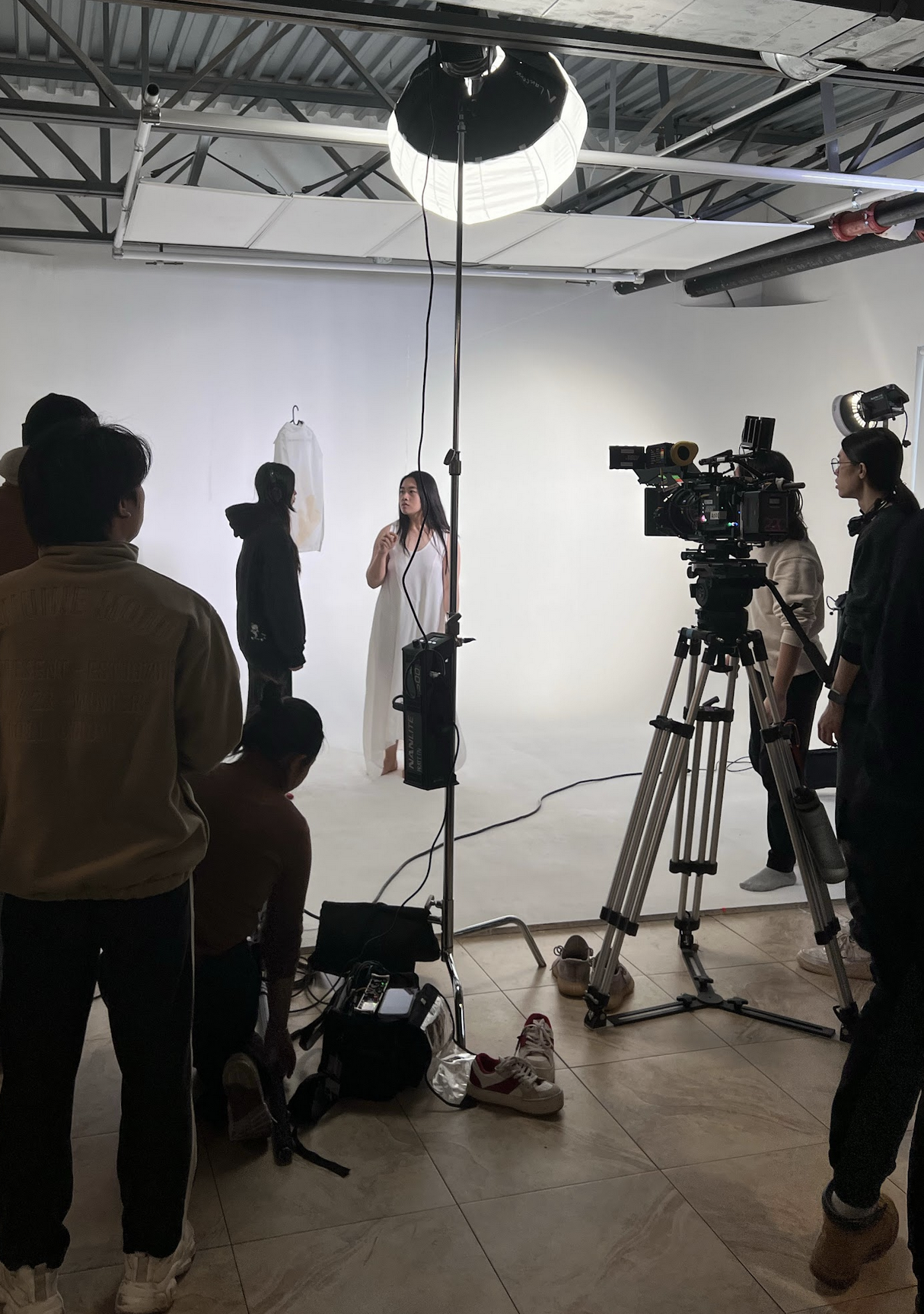 Film/Video at Pratt
At Pratt you begin making your own films and collaborating with your peers in your first semester. You will have access to everything you need to make your work– professional cameras, tripods, sound, and lighting equipment as well as computer labs, software and production facilities. Our faculty of filmmakers and artists will facilitate your learning in intimate classes of 12 students through screenings, readings, technical demonstrations, production exercises, class critiques, and visiting professionals. By the time you have graduated, you will have created 12-20 short films and will have crewed on many others directed by your peers. You will leave with a sample reel of your work ready for entry into the professional landscape and your strongest work will be ready to submit to film festivals and/or used as the foundation of an application to graduate school.
Student Work
The Experience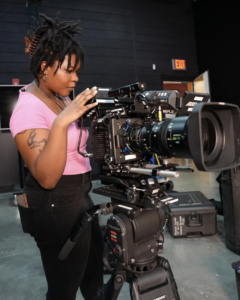 In your first semester, you'll gain essential conceptual and technical training in two rigorous foundational courses: Film Fundamentals and Production Studio. You'll then explore varied modes of filmmaking in fiction, nonfiction, and experimental studio courses. In your junior year, the curriculum broadens to include more electives and advanced coursework in Fiction II and either Nonfiction II or Experimental Studio II.
Senior Thesis Project
The culmination of the program is a guided but self-defined year-long senior thesis project. You will direct and edit your most ambitious short film to date. Finished films will be presented as part of our Senior Showcase in our state-of-the-art Katharine L. McKenna Screening Room and at the prestigious BAM Rose Cinemas.
Internships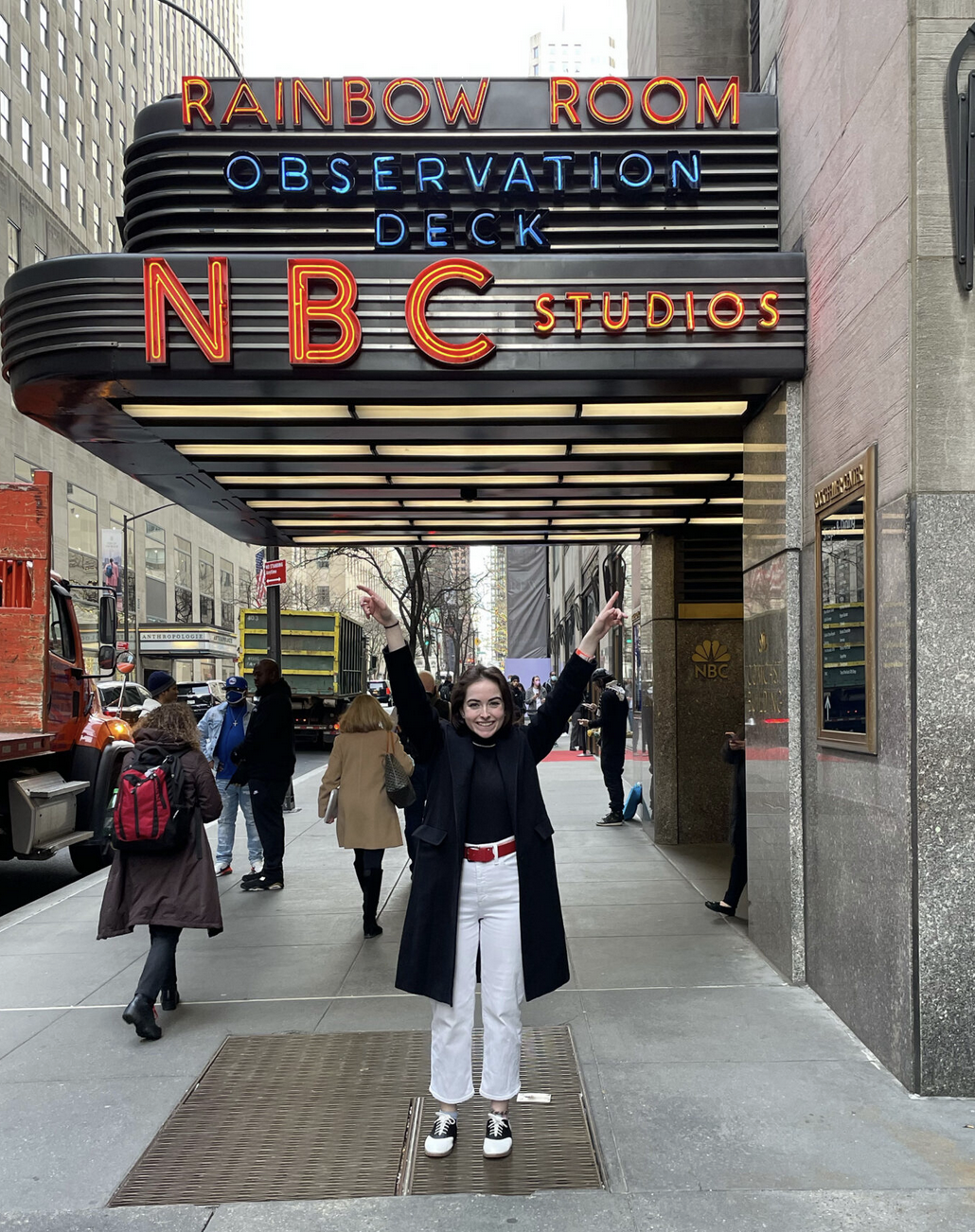 New York City is teaming with film and television production and we encourage all of our students to gain experience by doing an internship in the junior year. Our internship program mimics a real world job search in that it is personalized to the goals and interests of each student. When you have identified an area of interest (production, post-production, color correction, live television, distribution) we will coach you through the research and application process. Our students have been placed in internships in a wide range of contexts including Saturday Night Live, Late Night, A24, MoMA, Technicolor, Kino Lorber, and MTV.
Study Abroad
Immersing yourself in another culture is an incredible experience that can shift your perspective and inform your creative work. In addition to a spring break program in Cuba, Film/Video students can study abroad at partner institutions in the spring semester of junior year in cities such as London, Lisbon, Paris, Rome, and Florence. Learn more.
Learning Resources
While you will develop disciplinary fluency in our program we celebrate the interdisciplinary, collaborative nature of filmmaking and encourage students to explore everything Pratt has to offer. Learning resources.
Our Faculty
Our full time and part time faculty are active filmmakers and artists representing a myriad of professional possibilities and creative directions students might take with their work. They are award-winning directors, professional editors, sound mixers, colorists, experimental filmmakers, animators, and video artists.
See all Film/Video faculty and administrators.
Our Alumni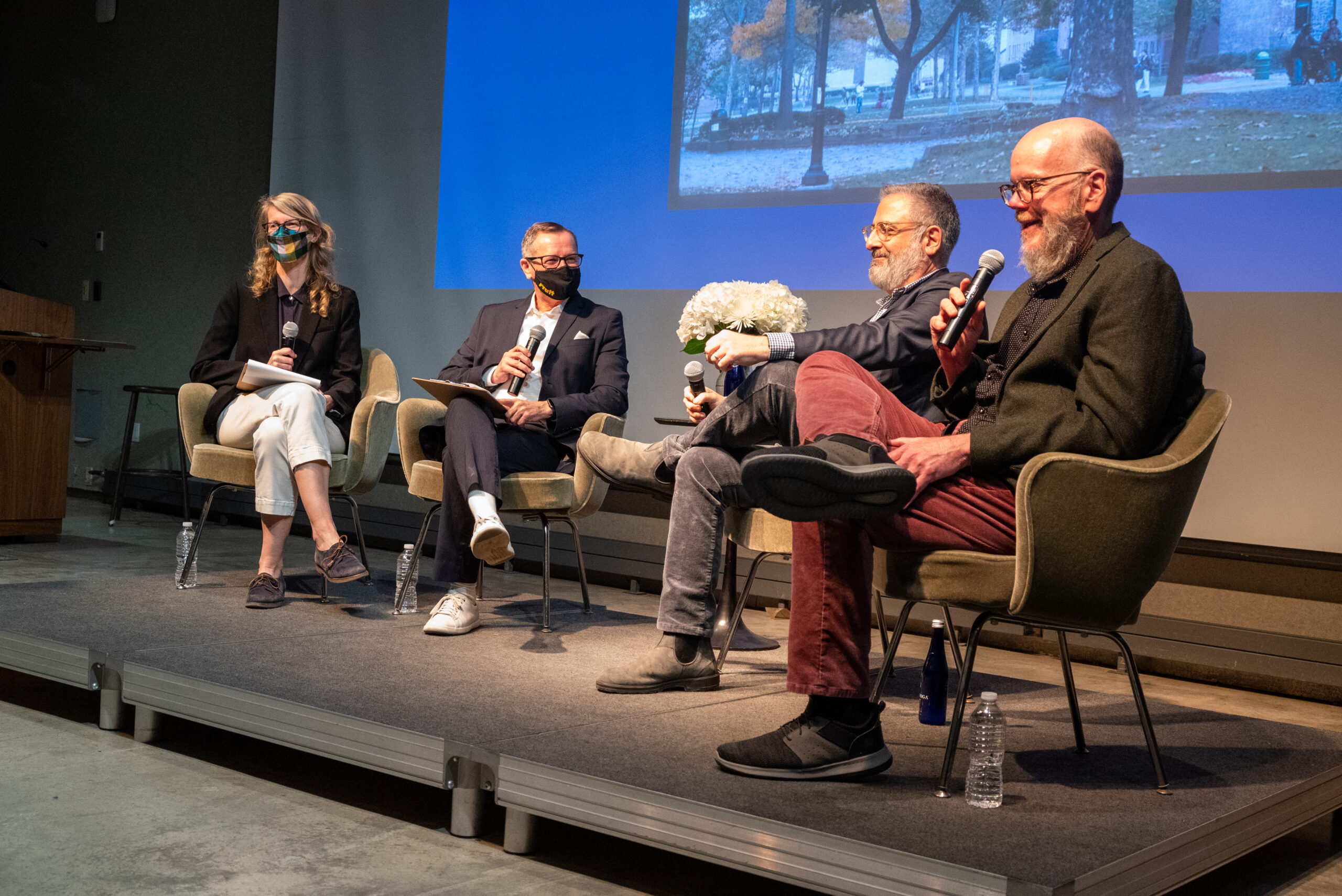 Our students go on to do many different kinds of things. They are directing television, feature films, commercials, and music videos. They are professional editors, colorists, cinematographers, and sound recordists. They are award-winning writers, producers, and educators.
Highlights
Liz Hannah (BFA '07) Golden Globe Nominated Screenwriter of The Post (directed by Steven Spielberg), showrunner of 'The Girl From Plainville' and a writer on 'The Dropout'
April Maxey (BFA '12) was named one of Sundance's "Women to Watch 2023". Winner of Grand Jury Prize for Outstanding US Narrative Short Film at the Tribeca Film Festival 2022
Park Min-woo (BFA '17) is the director of photography on the Korean dramatic TV series Oasis (2023)
Yessenia Sanchez's (BFA '21) thesis film Double Cultura is streaming on HBOMax as part of the Latino Short Film Competition in 2023/24
Yi Xiong, '22, A Tortoises Year of Fate an official selection in the Locarno Film Festival
Glenn Ficarra (BFA '91) & John Requa (BFA '91) are showrunners for the Paramount+ spy thriller Rabbit Hole (2023). They wrote Bad Santa and wrote and directed Crazy, Stupid, Love
Luiza Gonçalves (BFA '19) won best film in competition for A BANANA TREE IS NO COINCIDENCE Pesaro Festival of New Cinema in Italy, 2021
Joel Haver (BFA '18) is a YouTube phenomenon whose weekly animations and comedic skits regularly get hundreds of thousands if not millions of views
Owen Kline's first feature Funny Pages (2022) was produced by A24 and premiered at the Cannes Film Festival
Mika Altskan (BFA '15) is a cinematographer whose commercial work includes a Nike ad with singer Billie Eilish; his narrative work includes Wild Nights with Emily (2018) which premiered at SXSW
Mackie Mallison's (BFA '22) short film It Smelled like Springtime (2022) premiered at the New York Film Festival
Myrsini Aristidou's (BFA '13) short films have screened at the Toronto, Venice and Sundance film festivals; and Semele (2015) won a Special Jury Prize at the Berlinale
Jungah Kim (BFA '86) is a producer and was the first female president of CJ Entertainment in South Korea
Our Stories
Ready for More?
| HERE'S HOW TO APPLY | OUR CAMPUS & BEYOND |
| --- | --- |
| Join us at Pratt. Learn more about admissions requirements, plan your visit, talk to a counselor, and start your application. Take the next step. | You'll find yourself at home at Pratt. Learn more about our residence halls, student organizations, athletics, gallery exhibitions, events, the amazing City of New York and our Brooklyn neighborhood communities. Check us out. |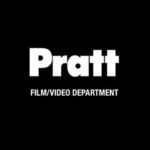 Pratt Film Video
From the Catalog
In the first semester film majors start making work right away in Film Fundamentals and Production Studio, two rigorous and comprehensive courses, which provide essential foun­da­tional training. Students then delve into various modes of filmmaking in Fiction I, Nonfiction I, and Experimental Studio I. In addition to writing, analysis, and theory classes, technical skills are put to practice in Postproduction Studio, Cinematography + Lighting Design, and Sound Design. Students develop advanced skills in Fiction II and their choice of Nonfiction II or Experimental Studio II. In the junior year, the curriculum opens up to electives giving students a chance to try new things and gain more experience in their areas of interest. The culmination of the program is a guided but self-defined senior thesis project, publicly screened in our state of the art screening room and at BAM Rose Cinemas.
Students learn in an intimate workshop setting through screenings, readings, technical demonstrations, production exercises, class critiques, and visiting professionals, as well as through internship programs in the many film, video, and postproduction studios throughout the city.
Upon graduation, students will have produced their senior project as well as compiled a sample reel of personal work, which can be part of a graduate school application, be submitted to galleries and festivals, or serve as a demonstration of students' skills for entry into the professional landscape.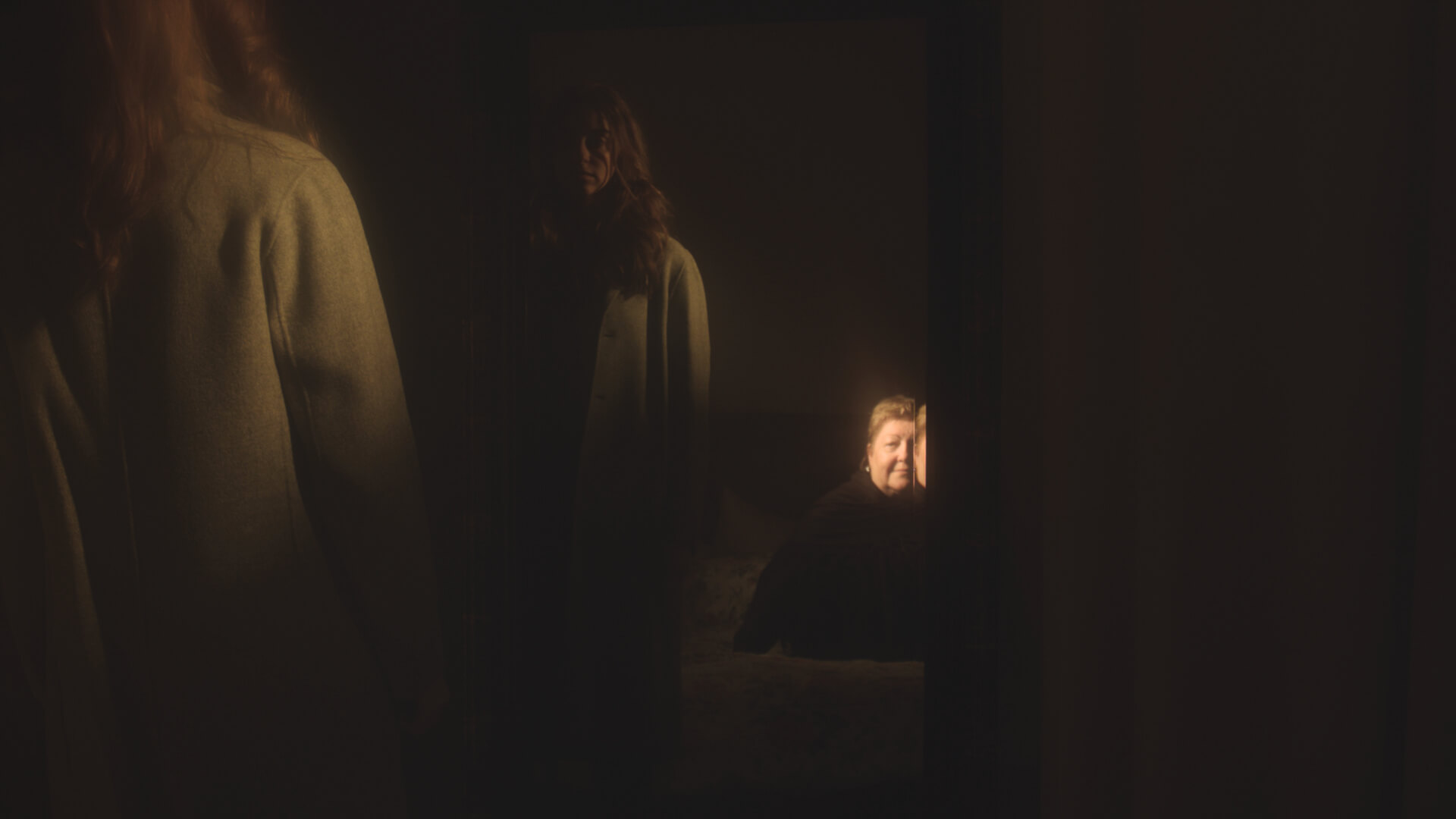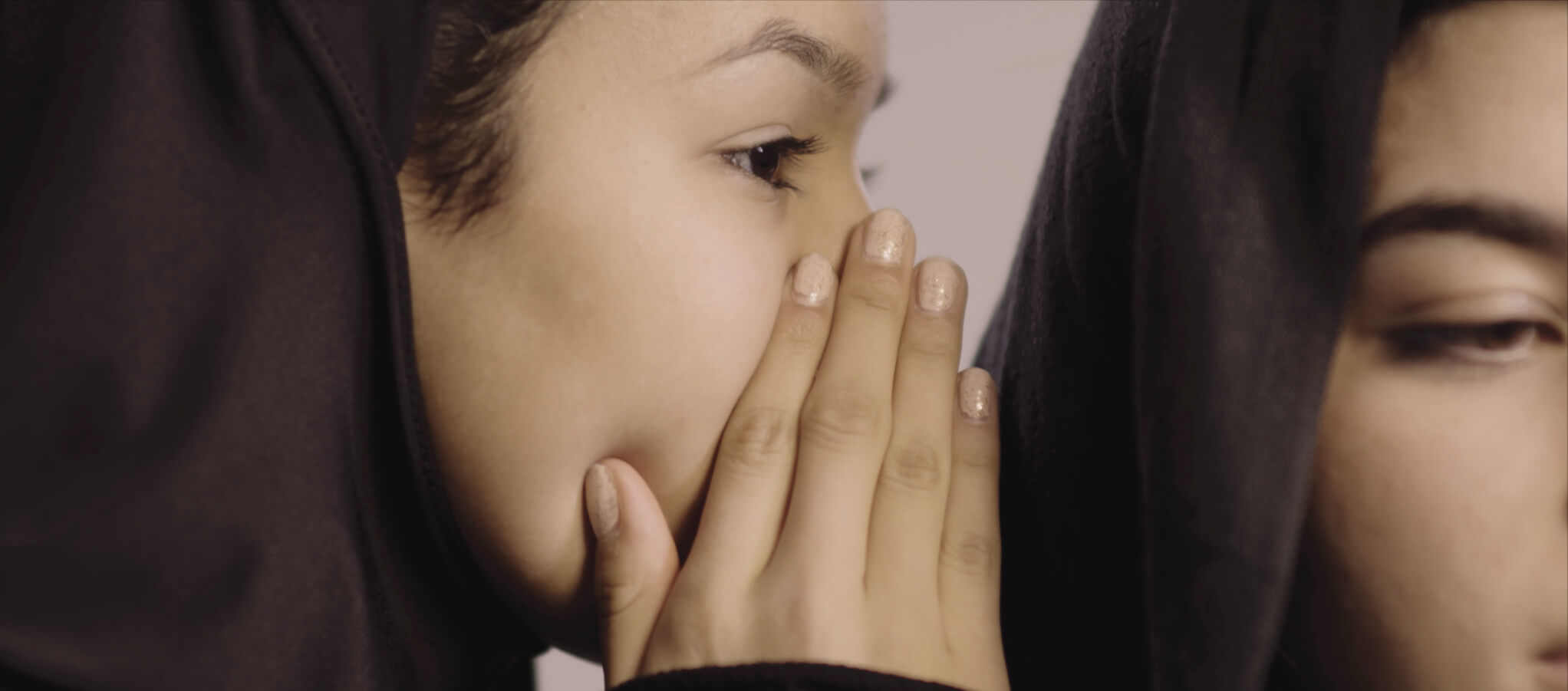 Upon graduation from the BFA in Film, the student is expected to be competent in the following areas:
Student is able to effectively plan, oversee, and complete all phases of the filmmaking process (pre- production, production and post- production). 
Student is able to clearly conceptualize a cinematic project within a historical, theoretical or cultural context. 
Student is able to demonstrate technical and aesthetic proficiency in service to the cinematic project.
Student is able to communicate creative, aesthetic and conceptual ideas.