Previous Events
SOART LECTURES: GLENN FICARRA & JOHN REQUA
LOCATION HIGGINS HALL AUDITORIUM
DATE(S) MARCH 31, 2022 AT 6:30 PM
DETAILS
Pratt's School of Art, Film/Video Department and Pratt Presents are proud to host a special evening with Pratt alumni and collaborative duo Glenn Ficarra (B.F.A. '91) and John Requa (B.F.A. '91)—screenwriters, directors, and producers known for their work on successful romantic comedy-dramas like I Love You Phillip Morris, Focus, and Crazy, Stupid, Love. Join us for a discussion about their time at Pratt, their working process, collaborative style, and fascinating career paths. The conversation will be led by Pratt Film/Video students and moderated by School of Art Dean Jorge Oliver and Film/Video Chair Kara Hearn.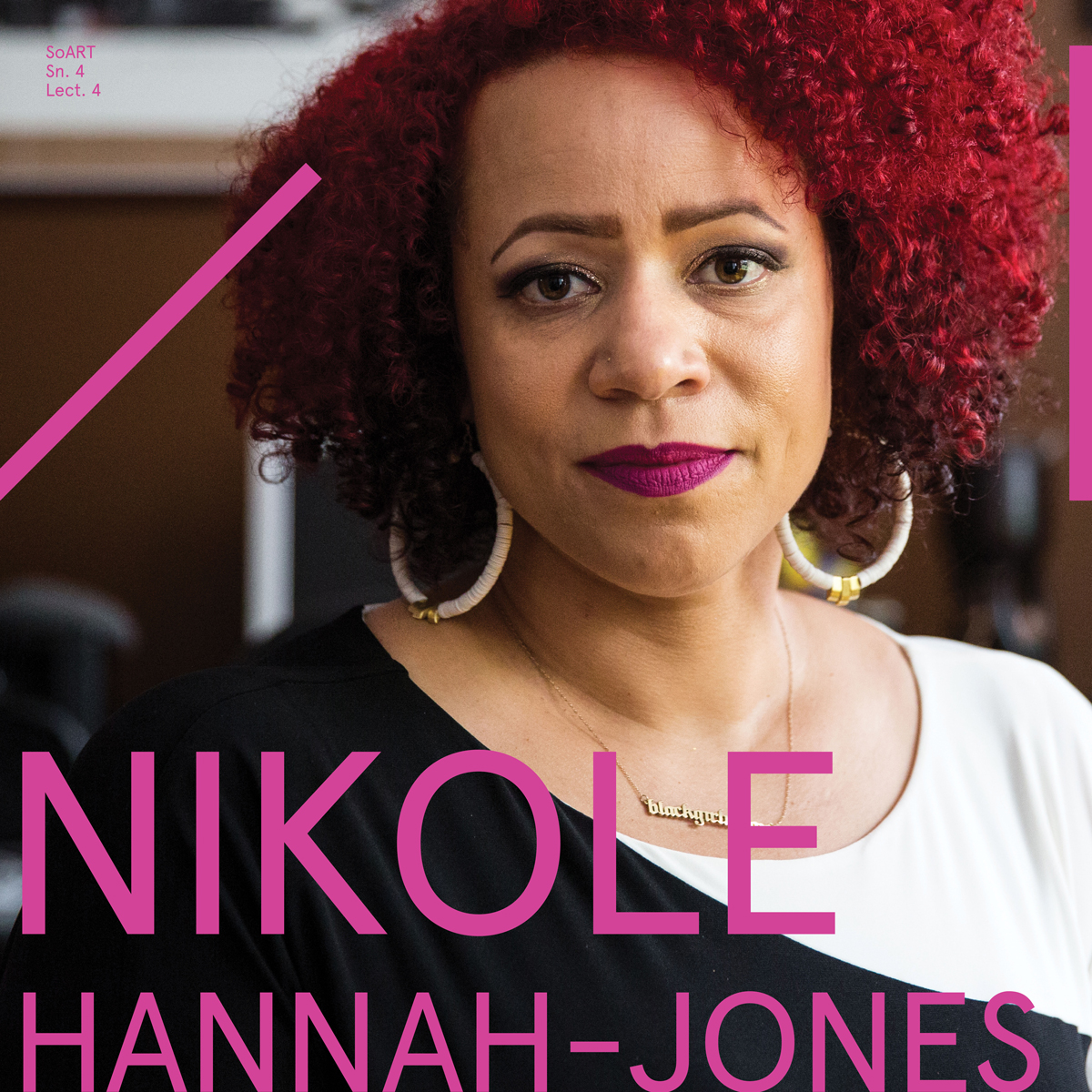 SOART LECTURES: NIKOLE HANNAH-JONES
AN ONLINE DEPARTMENT OF ART AND DESIGN EDUCATION AND SCHOOL OF ART EVENT
MODERATED BY SHERVONE NECKLES-ORTIZ
SUPPORTED BY PRATT PRESENTS AND THE ELIZABETH L. DULMAGE FUND
March 2 | 6 PM | Free and open to the public; reservations required

Pratt's School of Art (SoArt) and the Department of Art and Design Education are proud to present an evening with Nikole Hannah-Jones for the fourth annual SoArt Lecture.

This year's event, presented in an online format, features Nikole Hannah-Jones, a Pulitzer Prize-winning investigative reporter covering racial injustice for The New York Times Magazine and creator of the landmark 1619 Project. She was the recipient of the MacArthur Fellowship in 2017 and is the co-founder of the Ida B. Wells Society for Investigative Reporting.

Hannah-Jones has written extensively about school resegregation across the country and chronicled the decades-long failure of the federal government to enforce the landmark 1968 Fair Housing Act. She also examines Black America's centuries-long struggle to get an equal education, and why integrated schools are the linchpin of our democracy. The discussion will be moderated by artist Shervone Neckles-Ortiz, a Pollock-Krasner grant recipient, 2019 Venice Biennale Grenada Pavilion representative, former Brooklyn public high school art teacher and faculty member in the Department of Art and Design Education.

Co-sponsored by the Office of Diversity, Equity and Inclusion; Black Lives Matter Pratt; The Black Alumni of Pratt; and the Center K–12.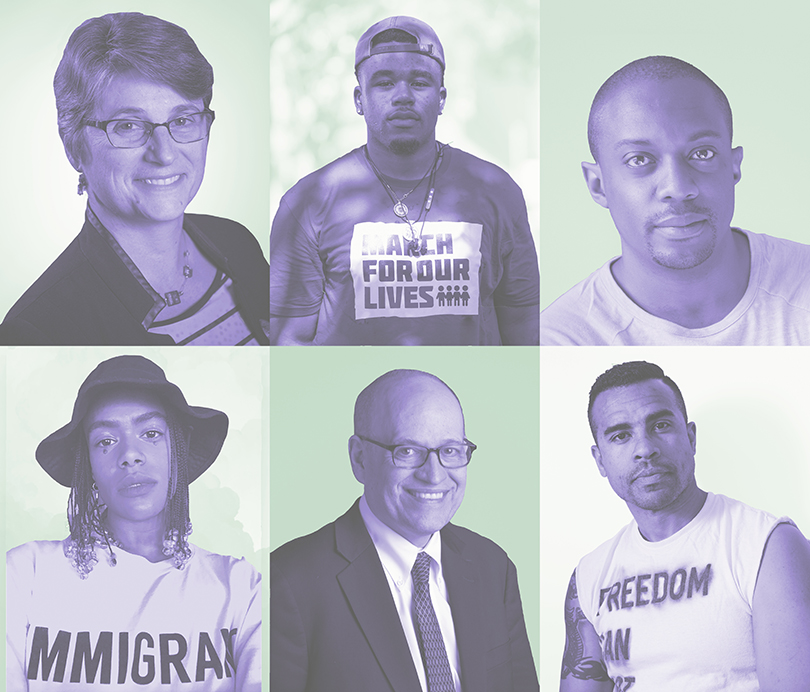 OPEN EXCHANGE: BELONGING
SoART Lecture | April 9 | 7–9 PM | Pratt Student Union
Pratt's School of Art (SoArt) and the Fine Arts department are proud to present an evening of open exchange for the third annual School of Art Lecture Series event.
This year's event will bring together five thought leaders to share the ways that they have approached notions of safety in their practice. Participants include Jammal Lemmy, creative director for March for Our Lives; Tom Finkelpearl, commissioner of the New York City Department of Cultural Affairs (DCLA); Hank Willis Thomas, conceptual artist and activist; Ana M. Bermúdez, commissioner of the New York City Department of Probation; and niv Acosta, multimedia artist and activist. The discussion will be moderated by Pratt Visiting Fellow and multidisciplinary artist and activist Shaun Leonardo.
Prompted to consider a single word – 'Belonging' – each panelist will address one related, critical question that drives their work. The audience will be invited to participate and further distill and respond to these questions, engaging guest speakers in an open exchange.
For reservations please visit: soartpratt.ticketleap.com/lecture/details.

RSVP is strongly encouraged. Seating is limited and is first come first serve.
Doors close strictly at 6:55 PM. Guests are strongly advised to stay for the entire program.
Refreshments will be served throughout the event.
LISA YUSKAVAGE IN CONVERSATION WITH CHRISTOPHER BEDFORD
A SoArt Lecture
Tuesday, November 27, 2018, 7 PM
Pratt Institute
Higgins Hall Auditorium
For more than thirty years, Lisa Yuskavage's highly original approach to figurative painting has challenged conventional understandings of the genre. Her simultaneously bold, eccentric, exhibitionist, and introspective characters assume dual roles of subject and object, complicating the position of viewership. Her oeuvre compellingly resists categorization, insisting instead on its own kind of emotional formalism in which characters and pictorial inventions assume equal importance.
The artist will be in conversation with Christopher Bedford, the Dorothy Wagner Wallis Director of The Baltimore Museum of Art. In 2020, The Baltimore Museum of Art and the Aspen Art Museum will co-organize a solo presentation of the artist's work.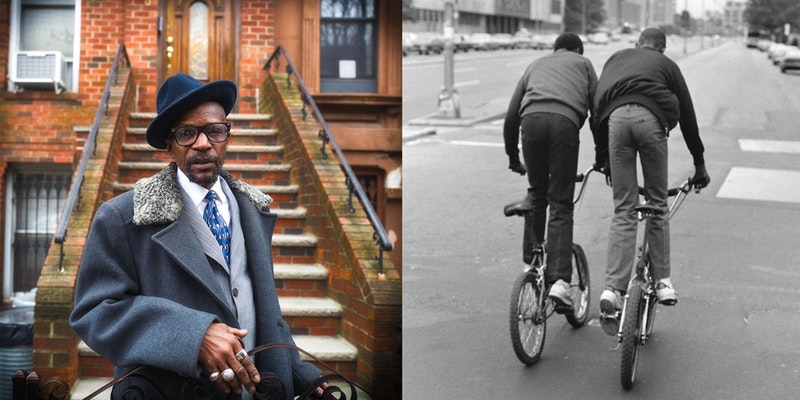 RUDDY ROYE AND JAMEL SHABAZZ IN CONVERSATION WITH SARAH LEWIS
A Photography Department and School of Art event
Wednesday, April 18, 2018, 7 PM
Pratt Institute
Higgins Hall Auditorium
Pratt's School of Art (SoART) and Pratt Photography are proud to present a special evening with social documentary photographers Radcliffe "Ruddy" Roye and Jamel Shabazz in conversation with author and curator Sarah Lewis. The discussion, the second lecture in the annual School of Art (SoART) Lecture Series, will revolve around representation and community.
Ruddy Roye, a Jamaican born photographer living in Brooklyn, collaborates with his portrait subjects in order to share their narratives through photographs and texts that demonstrate an activist voice. Well known for his iconic photographs chronicling daily life in New York City from the 1980s to present, Jamel Shabazz aims to preserve world history and culture. Celebrated intellectual and author Sarah Lewis explores race, representation, and contemporary art in her writings and as a professor at Harvard University. Both Roye and Shabazz published featured portfolios in the critically acclaimed "Vision & Justice" issue of Aperture guest edited by Sarah Lewis.
This lecture is free and open to the Pratt community and to the public. Reservations are required. Doors open at 6:30 PM for reservation holders; please arrive by 6:45 PM in order to claim your reserved seat. Unclaimed seats will be released to the standby line at 6:50 PM. There is an overflow room with a live video feed, but space is limited.
Make a reservation.
Watch the live stream on the day of the event.
SoArt Lecture partially supported by the Longfellow/Dulmage Fund
#prattschoolofart #prattsoart #prattphotographylectures
Questions about this event? Contact dean-of-art@pratt.edu.
AN EVENING WITH WERNER HERZOG
A Pratt Film Department and School of Art event
Wednesday, April 12, 2017, 7 PM
Memorial Hall Auditorium
Brooklyn Campus
Spend a special evening with one of the most courageous, mythical, and influential artists of our time. Werner Herzog has produced numerous films exploring and sometimes blurring the lines between documentary, experimental, and fiction film. Join us for a compelling discussion moderated by film and media curator Sally Berger.
SoArt Lecture Series supported by Pratt Presents