We are dedicated to student advocacy, support and well-being.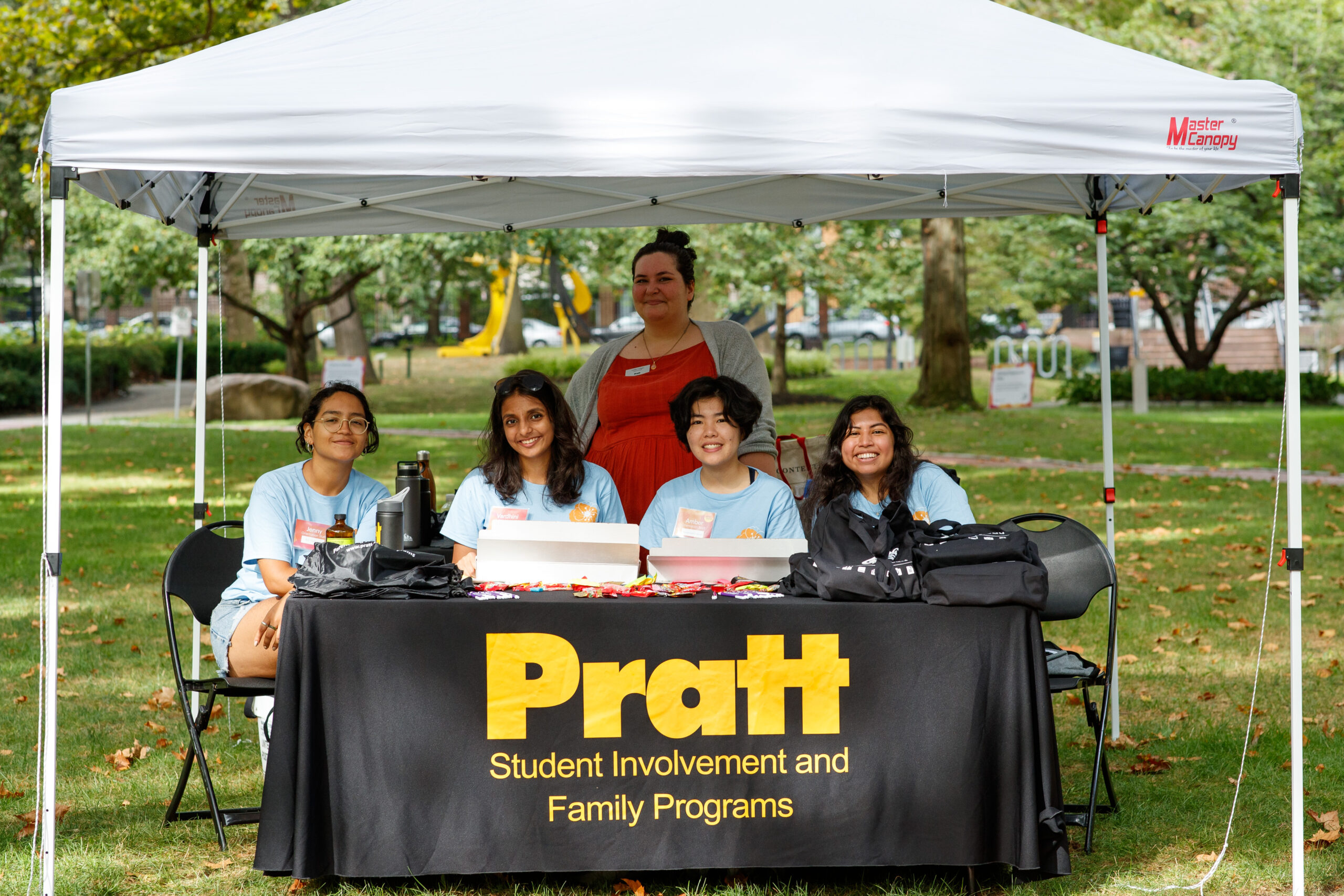 Pratt Institute is a diverse and dynamic community of artists and creative individuals committed to making an impact in their chosen careers, their community, and the world. Our students are actively engaged in their academic programs and studios.
The Division of Student Affairs is focused on enhancing the students' classroom experience by creating a sense of belonging and providing the support students need to be successful at Pratt. The Division of Student Affairs provides exciting opportunities for programming and community engagement; career, physical, and emotional wellness; and academic support and resources. The Division of Student Affairs is composed of the following offices focused on facilitating and supporting personal growth, well-being, lifelong learning, and career success.
---
Our Vision
As a partner in the academic enterprise, the Student Affairs Division:
Develops programs and services that encourage student success, personal growth and wellbeing
Fosters a campus environment that is conducive to student development and promotes the All- Institute Learning Goals
Provides support, access, and advocacy for students as they meet the opportunities and challenges of the Pratt experience
Enduring Goals:
Outcomes and Actions
Provide campus-wide leadership for advancing student success inside and outside of the classroom
Build an engaged community that increases student satisfaction with the Pratt experience
Enhance and promote the myriad opportunities for students to be responsible and active participants in the Pratt community
Provide education, resources and experiences for students to think critically, make effective and ethical decisions, develop healthy lifestyles and make career choices with clarity and confidence
Cultivate a global environment that celebrates and supports diverse viewpoints, enhances intercultural experiences and promotes an understanding of the impact of oppression, inequality and social justice.
Advocate for accessible, programs, services, facilities and technologies to improve the overall student experience and increase the diversity of the student body
Maintain transparent communication and provide opportunities for compassionate dialogues and resources
Prioritize building resilience and well-being into programs and communications to provide the inspiration, resources, and connection to support the Pratt community
Integrate learning assessments into all student affairs programs and services