THE PROGRAM
Pratt Institute's MFA in Photography is a two-year (four-semester) terminal degree program. We welcome advanced applicants with interests in contemporary art practices – of all varieties – that rely heavily on the role of photographic imagery and imaging. This can include artists who use lens-based cameras; photosensitive materials and/or sensors; re-photography, aggregation, and quotation; and all approaches that fall under the umbrella of the photographic—including research and critical positions with relation to the histories and practices of photography, both still and moving.

Our pedagogy encompasses both lens- and print-based technologies alongside the history and context for the making of photographic images, objects, and installations in the 21st century. Fluency in the language and currency of images in our cultural and media landscapes is a core value of our program. In addition to courses in photographic and interdisciplinary practice, each student in the program works independently in their own studio and in shared production facilities. Each student mounts a capstone thesis exhibition during their final semester in the program.
Sara Greenberger Rafferty
Director of Graduate Studies in Photography
Shannon Ebner
Chair of Photography
Learn More About the Program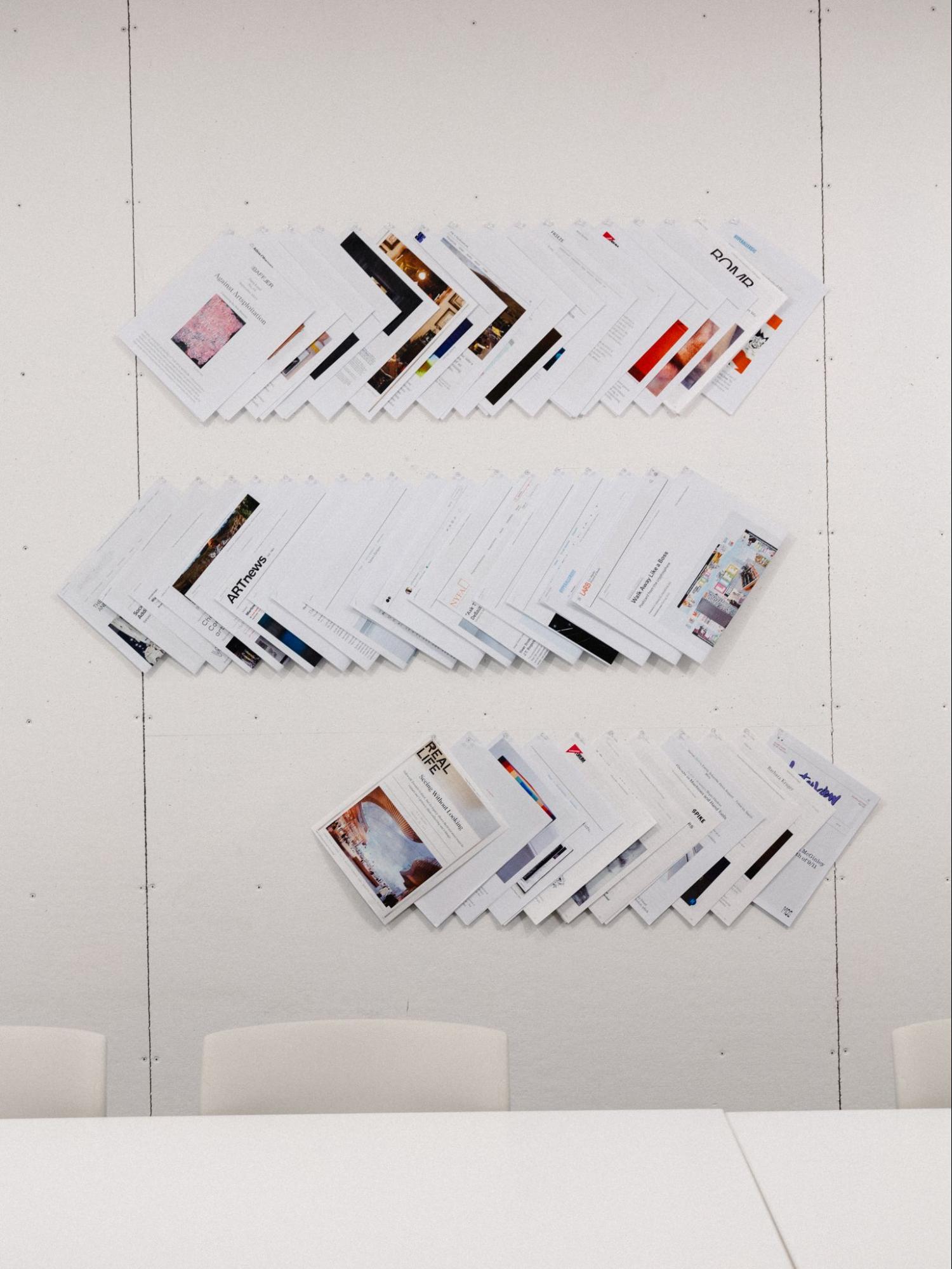 TEACHING PHOTOGRAPHS
Teaching Photographs was conceived as a horizontal brain trust – one that would carry, hold and transport a whole host of ideas about how photographs operate in the world – if and when they do – as objects, images and concepts, as agents of information and exchange, as material, as immaterial and finally as material culture. We started with a handful of questions that served as pedagogical prompts to frame the initial Teaching Photographs symposium that took place in October 2019. We now use it as a construct for continuing programming.
HOW DO PHOTOGRAPHS TEACH?
HOW ARE PHOTOGRAPHS MADE?
HOW DO PHOTOGRAPHS PERFORM?
For more information, visit teachingphotographs.info and are.na/pratt-photo-mfa/teaching-photographs
GUEST ARTISTS
The 2023 Visiting Artist and Critic in Photography is Tommy Kha.
The 2022 Visiting Artist and Critic in Photography was American Artist.
The 2021 Visiting Artist and Critic in Photography was Jibade-Khalil Huffman.
The 2020 Visiting Artist and Critic in Photography was Carissa Rodriguez.

The student's studio experience is augmented by the Pratt Photography Talks and Visiting Artists Lecture Series, which together bring approximately 12 relevant artists and scholars to engage each year for talks and studio visits. During the course of the program, there are robust opportunities for individual studio visits with visiting artists, critics, curators, and writers, as well as exhibition opportunities in person and online.

The MFA program initiated Teaching Photographs in October 2019 which to date includes: Ariella Aisha Azoulay, Fia Backström, Pradeep Dalal, Leslie Hewitt, Matt Keegan, Gelare Khoshgozaran, Anouk Kruithof, Julie Pochron, Josephine Pryde, Stephanie Syjuco, Sara VanDerBeek, Deborah Willis, and Carmen Winant.
FACULTY
Core MFA Photography faculty currently include Program Director Sara Greenberger Rafferty and Allen Frame. Affiliated faculty include the Chair of the Photography Department Shannon Ebner, Genesis Báez, Shirley Bruno, Anna Collette, Sandra Erbacher, Nick Relph, Carissa Rodriguez, Carrie Schneider, Carla Shapiro, and Sara VanDerBeek in addition to Fine Arts and Photography faculty teaching core and elective classes throughout the interdisciplinary program.
CURRENT
https://hyperallergic.com/724758/pratt-2022-fine-arts-photography-mfa-thesis-exhibition/