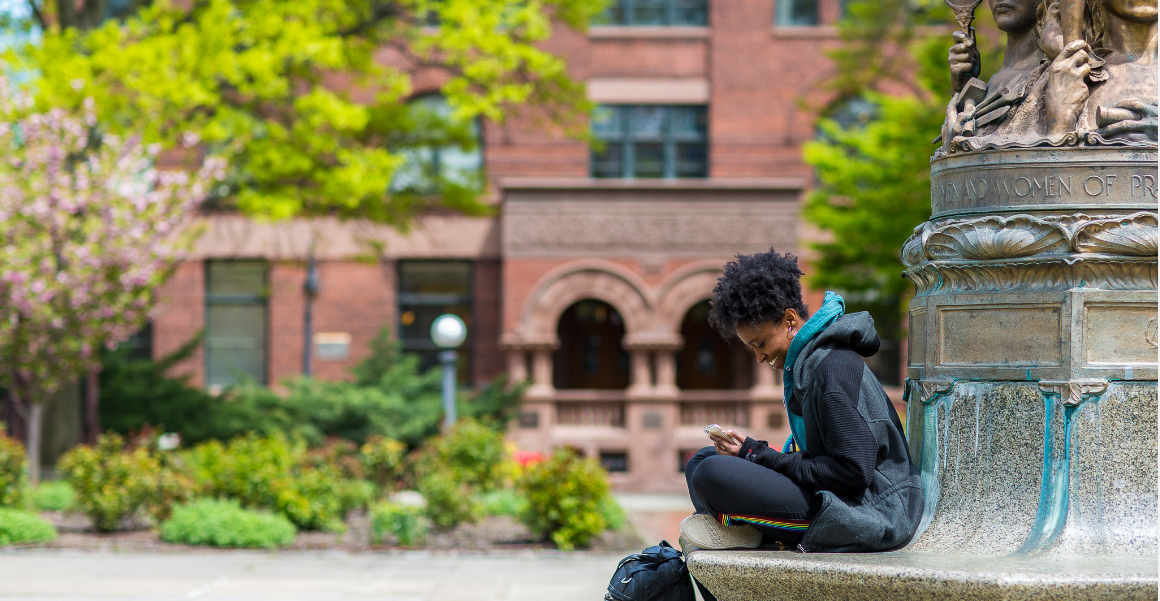 At Pratt Institute, diversity is represented by a mosaic of individuals from a variety of races, ethnicities, religions, gender expressions, sexualities, geographic backgrounds, cultures, ages, abilities, and socioeconomic groups. As a leading college of art and design devoted to a creative learning community, Pratt recognizes the strength that stems from a diversity of perspectives, values, ideas, backgrounds, styles, approaches, experiences, and beliefs.
Pratt Institute aspires to be a campus that welcomes and encourages individuals of all backgrounds to contribute to our culture as their authentic selves. The Office of Diversity, Equity and Inclusion and the Center for Equity and Inclusion work with partners across the Institute to create an equitable and inclusive environment at Pratt. We define equity as fair treatment, access, opportunity, and advancement for every student, staff, and faculty member. We also define inclusion as the active involvement, engagement, and empowerment of each individual in our community.

Please email diversity@pratt.edu with any questions, comments, or concerns about diversity, equity, and inclusion at Pratt.
---
If you have experienced an incident of bias, discrimination or harassment, or would like to report an incident regarding a student, faculty, or staff member, please contact the Office of Title IX and Nondiscrimination.