Core Mentors: Derrick Adams, Racquel Chevremont, Titus Kaphar, Elizabeth Lamb, Jasmine Wahi

Artist & Creative Professional Guests:
Nina Chanel Abney
Kendal Henry
Christopher Y. Lew
Emily McElwreath
Eric Shiner
Ambika Trasi
Sarah Workneh
Business Matters Guests:
Anibal A. Luque
Debbie Davies
Bennet H. Grutman
Katarina Feder
Pratt>FORWARD Inaugural Artist Participants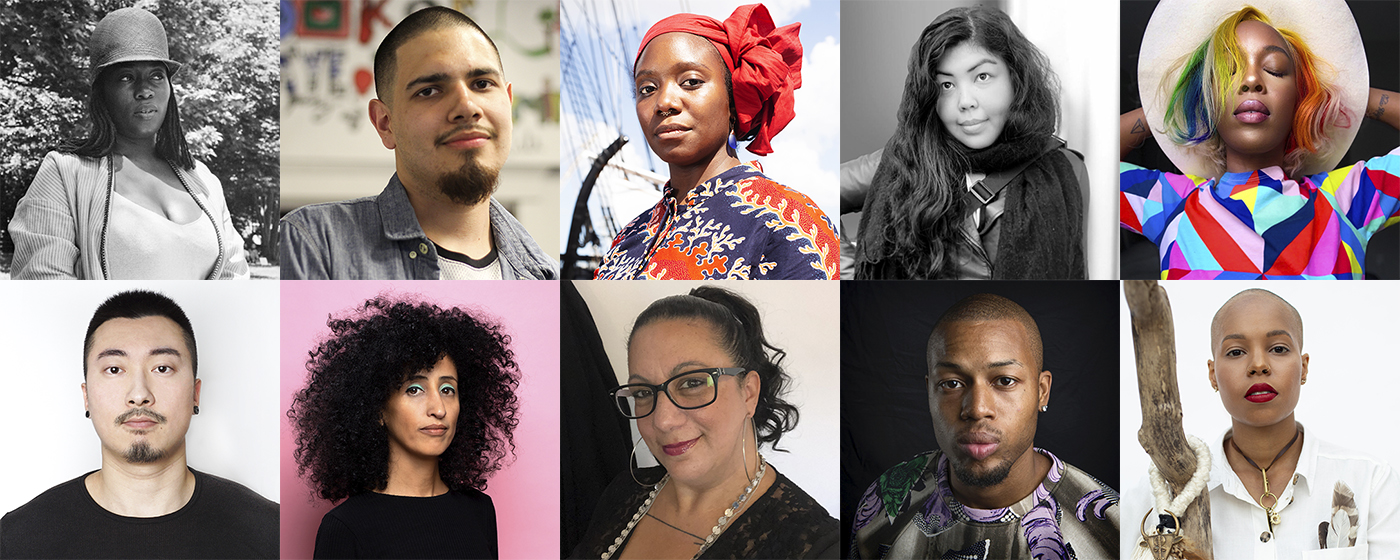 L to R, top: Zalika Azim, Na'ye Perez, Becci Davis, Jackie Slanley, Nicoletta Daríta de la Brown; bottom: Jin-Yong Choi, Yasmine Nasser Diaz, Dewy, Jamaal Peterman, Phylicia Ghee
Artist bios available here
Pratt>FORWARD is a FREE platform that inspires & mentors emerging artists by nurturing artistic exploration, bolstering career development skills, empowering cultural advocacy, and collaborating to develop new artist-led models for cultural engagement.
Program Goals: Provides an intense, focused and intimate experience that connects emerging artists with creative thought-leaders and practitioners in the field. Provides feedback on participant work along with professional development tools. Fosters critical conversations on contemporary issues. Mentors participants in developing and sustaining life as an artist. Innovates new ways of cultivating creativity.
2021 Program Dates: ONLINE due to Covid, 5 consecutive Thursdays from March 25 to April 22 , 2021
Mickalene, Jane, and P>F gave me tools to level up my own creative and professional practices while simultaneously supporting and uplifting my community. It will be a long time before I will be able to fully unpack all that I learned during that experience.
To say that I am grateful to be among the first cohort of this program is an understatement. P>F truly changed my life.
Becci Davis: P>F artist, 2021This program is incredible. Through all the conversations, I feel empowered as an artist. P>F is an honest, clear, and straightforward take on professional practices. The program puts the wellbeing of artists at the forefront. As the weeks progressed, I was able to define success for myself. What I have learned in the past few weeks from Mickalene, Jane, mentors, and my cohort, I will be able to use for the rest of my life. Jackie Slanley: P>F artist, 2021 My experience with Pratt>FORWARD was something I've been in search of for many years, since before graduating from Undergrad. The fellowship offered exceedingly valuable, deeply important guidance for artists on so many topics & facets. Traversing all of the layers of being an artist, navigating the art world, connecting with + building community, the marketplace, taxes, legal + copyright issues and the overall logistics of being a creative entrepreneur. In other words, the information we really need to know and have needed to know for so long.
Phylicia Ghee: P>F artist, 2021
———
Application Process
Applications for Pratt>FORWARD 2022 will open Spring 22
Applications are via an open call: There is a Slideroom application process from which the P>F committee selects finalists who are Interviewed online.
Eligibility:
Emerging artists.
Applicants must have graduated by June 1st 2021 to be eligible for this program.
Applicants who are not US Citizens or Permanent Residents must have a visa that is valid through June 5th.
10 artists will be invited to attend. 5 places are reserved for Pratt Fine Arts alumni (BFA or MFA, any year)
Please note: There is no fee for selected artists to attend Pratt>FORWARD.
Selected artists are responsible for travel/accommodation.
Artists working in any media are welcome to apply.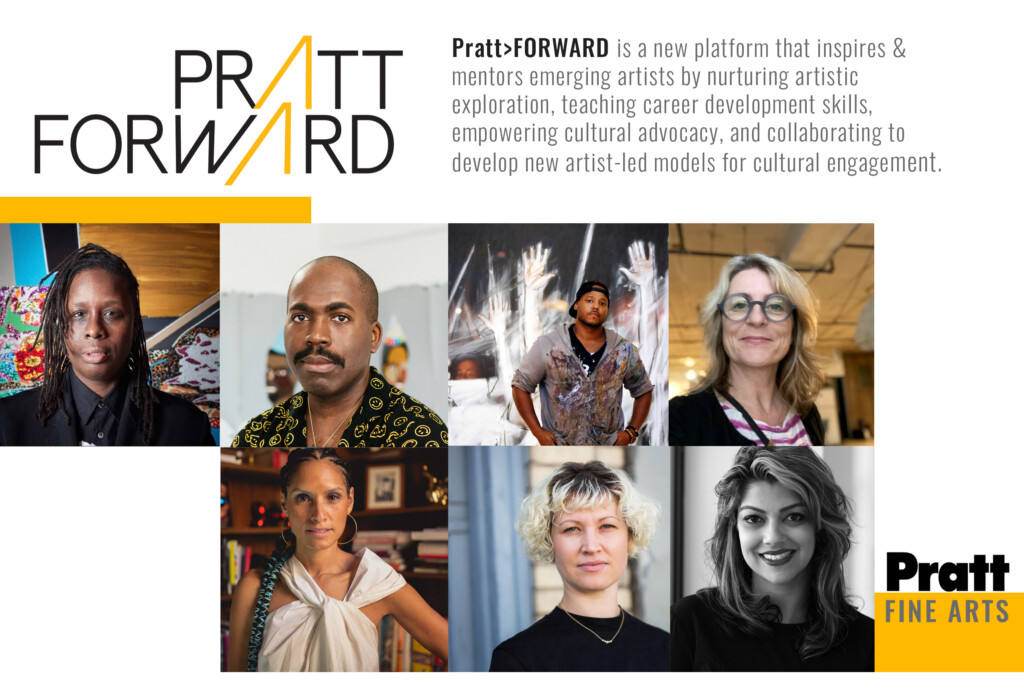 Co-Directors: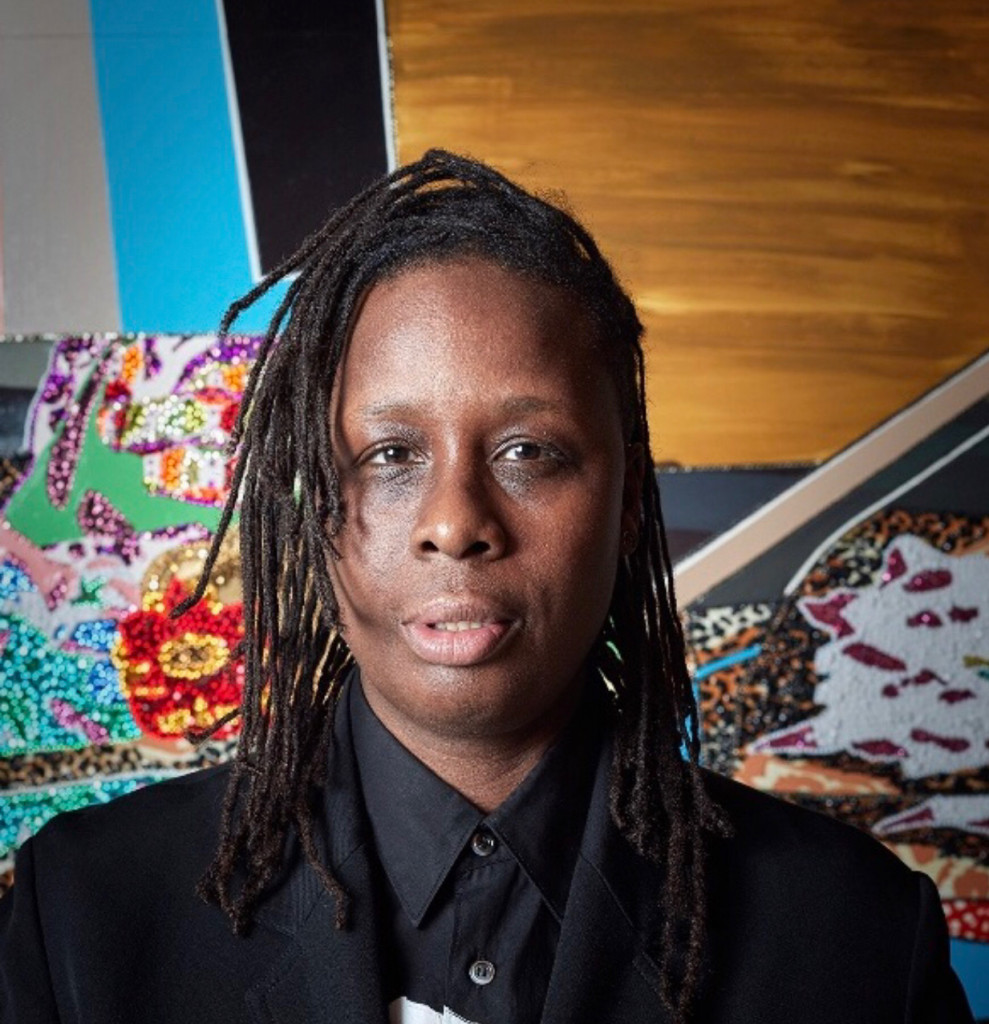 Mickalene Thomas
Mickalene Thomas is a New York-based distinguished visual artist, filmmaker, and curator who works in various media. She received her MFA from Yale University and BFA from Pratt Institute. She is a recipient of the 2019 Meyerhoff-Becker Biennial Commission at the Baltimore Museum, a 2015 United States Artists Fellow, and is an alumni of Studio Museum in Harlem. Thomas is also a recipient of the Aperture Award, the Anonymous Was A Woman Award, the Brooklyn Museum Asher B. Durand Award, the Timerhi Award for Leadership in the Arts, the Joan Mitchell Grant, the Pratt Institute Alumni Achievement Award, and the Rema Hort Mann Grant. Thomas has exhibited at Brooklyn Museum, The Smithsonian Museum, MoMA PS1, the Seattle Art Museum, SFMoMA, the National Portrait Gallery, Baltimore Museum, The Bass Museum AGO Toronto, and Aspen Museum. Her work is in the permanent collections of The Metropolitan Museum of Art, Brooklyn Museum, The Whitney Museum, The Guggenheim Museum, The National Portrait Gallery, Newark Museum, Seattle Art Museum, The Hara Museum, The Rubell Collection, The Studio Museum in Harlem, among other public and private institutions and collections. She is on the Board of the Brooklyn Museum of Trustees and MoMA PS1.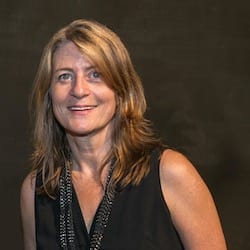 Jane South
Born in Manchester, United Kingdom, Jane South worked in experimental theater before moving to the United States in 1989. She has a BFA in Theater from Central St. Martins, London, UK, and an MFA in Painting & Sculpture from UNC Greensboro. Recent solo exhibitions include Shifting Structures: Survey (2019), Mills Gallery, Central College, Pella, IA; Raked (2014), Spencer Brownstone Gallery, NY; Floor/Ceiling (2013), Aldrich Contemporary Art Museum, CT; Box (2011), Knoxville Museum of Art, TN and Shifting Structures: Stacks (2010), the New York Public Library, NY. Selected group exhibitions include the Invitational Exhibition of Visual Arts at the American Academy of Arts & Letters, NY, SLASH: Paper Under the Knife, Museum of Arts & Design (MAD), NY; Burgeoning Geometries: Constructed Abstractions, Whitney Museum of American Art, Altria; The Drawing Center, NY; Williams College Museum of Art, Williamstown, MA; Albright-Knox Art Gallery, Buffalo, NY, Pennsylvania Academy of Fine Arts, Philadelphia, PA and the Baltimore Museum of Art, MD. South's work has been reviewed in The New York Times, the LA Times, Artforum, Art in America, Sculpture Magazine, New York Magazine, Frieze, ArtNews, NY Arts Magazine, and The New Yorker. She is a contributor to the recently published book "The Artist as Cultural Producer: Living and Sustaining a Creative Life" (editor: Sharon Louden). Grants and residencies include: Brown/RISD Mellon Foundation Fellowship (2015); Joan Mitchell Foundation Painters and Sculptors Grant (2009); Dora Maar House, Menérbes, France (2010); Camargo Foundation, Cassis, France (2010); Pollock-Krasner Foundation (2001 & 2008); New York Foundation for the Arts (2007); Rockefeller Foundation Bellagio Center, Italy (2008); MacDowell Colony, NH (2002 & 2004); Yaddo, NY (2001 & 2002). In 2018 South was elected to the National Academy of Design. South is a 2021 Guggenheim Fellow and Chair of Fine Arts at Pratt Institute.
Core Mentors: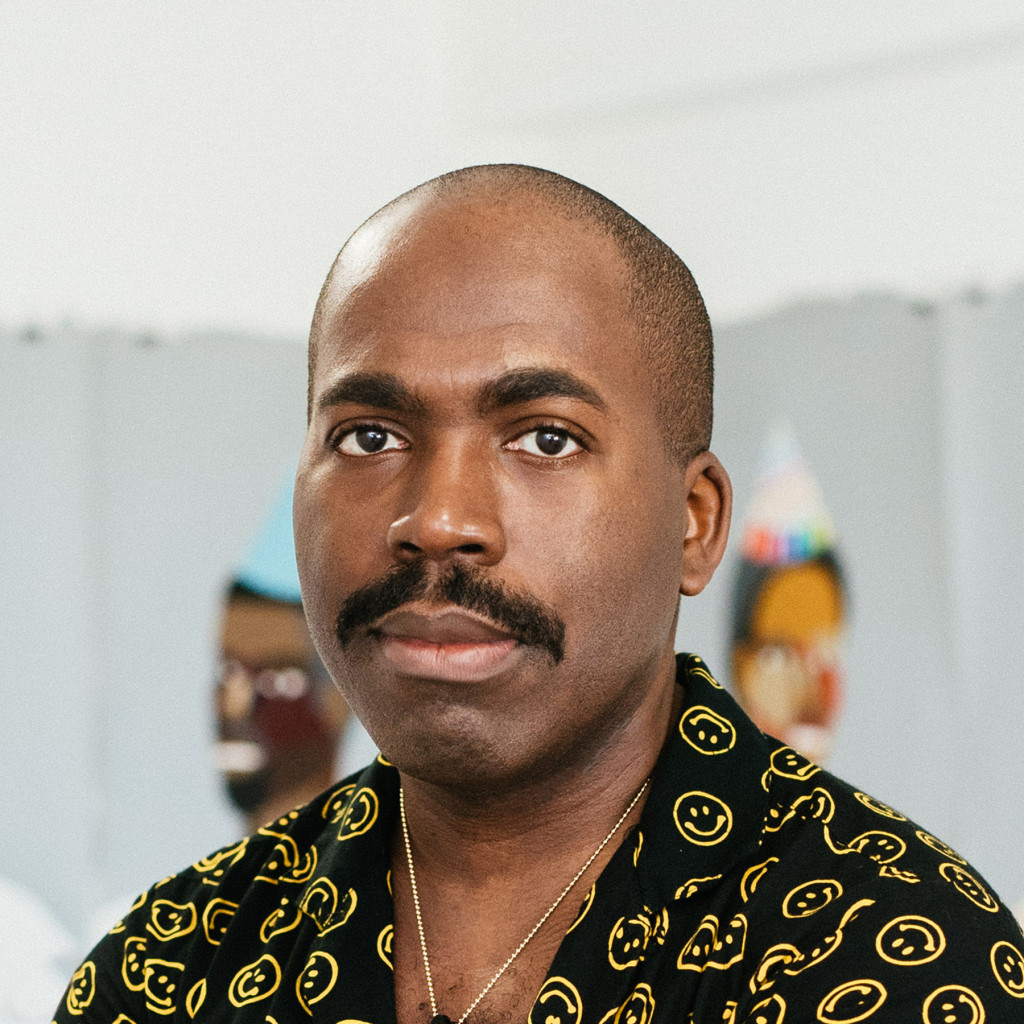 Derrick Adams
Derrick Adams was born in Baltimore Maryland and is a Brooklyn–based, multidisciplinary artist. He received his MFA from Columbia University, BFA from Pratt Institute, and is an alumnus of the Skowhegan School of Painting and Sculpture, and the Sharpe-Walentas Studio Program and is currently participating in the Rauschenberg Residency. He is a recipient of the Studio Museum's Joyce Alexander Wein Artist Prize, Louis Comfort Tiffany Award, and Agnes Martin Fellowship. He's exhibited and/or performed at MoMA PS1, Brooklyn Museum of Art, PERFORMA, Studio Museum in Harlem, Brooklyn Academy of Music, The Metropolitan Museum of Art, The California African American Museum, The Museum of Arts and Design in NY, and MCA Denver. His work is in the permanent collections of Studio Museum in Harlem, Metropolitan Museum of Art, Whitney Museum of American Art, among other public and private institutions and collections.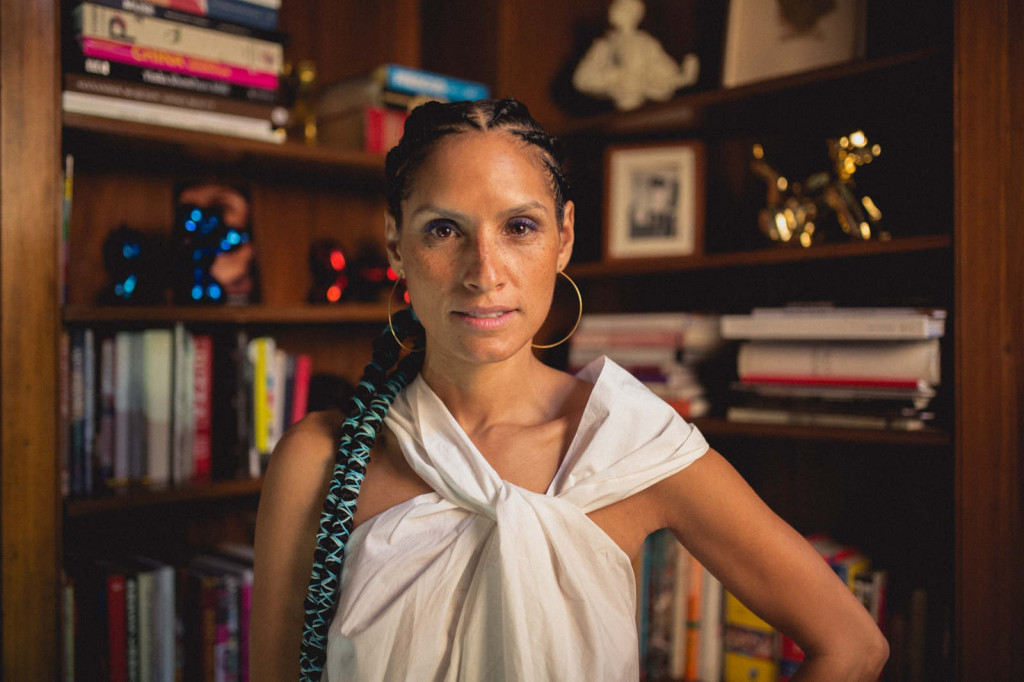 Racquel Chevremont
Racquel Chevremont was born and raised in NYC. In 1991 2 years into her studies at NYU she was discovered by photographer and Elite model management scout Steve Landis at the HMV on 86th Street. That chance meeting led to a 20 year career as a model for Elite model management and Wilhelmina models. In 1998 she started Crux Candles, Inc a high end candle company carried in stores around the world as well as QVC. She ran Crux Candles until 2003. In 2003 she joined the Acquisitions Committees at both the Studio Museum in Harlem and the Guggenheim. She also began building a contemporary art collection and running the State Street Salon out of her townhouse in Brooklyn. State Street Salon was a platform for artists, curators and collectors designed to help cultivate a new generation of collectors. Through her work as curator for the television show Empire she has put the work of artists from the African diaspora in front of millions of viewers weekly. She currently runs an art consulting business working closely with artists, corporations and collectors.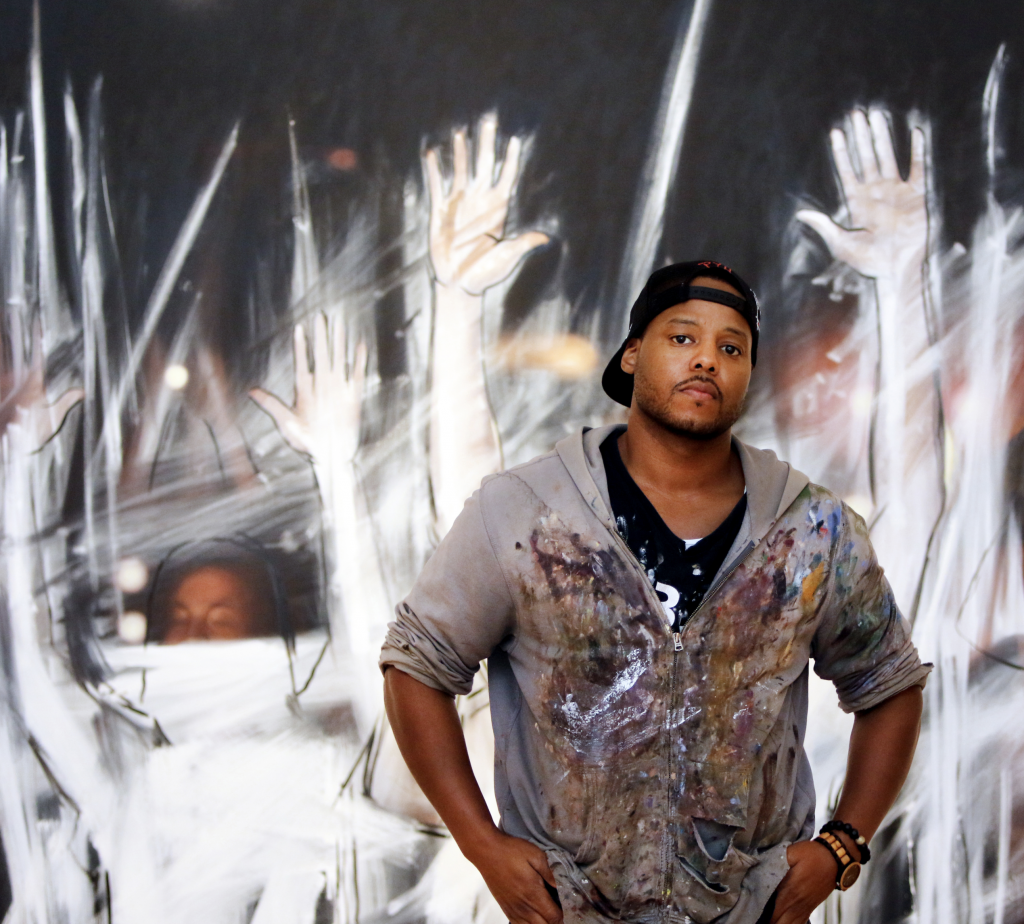 Titus Kaphar
Titus Kaphar is an artist whose paintings, sculptures, and installations examine the history of representation by transforming its styles and mediums with formal innovations to emphasize the physicality and dimensionality of the canvas and materials themselves. His practice seeks to dislodge history from its status as the "past" in order to unearth its contemporary relevance. He cuts, crumples, shrouds, shreds, stitches, tars, twists, binds, erases, breaks, tears, and turns the paintings and sculptures he creates, reconfiguring them into works that reveal unspoken truths about the nature of history. Open areas become active absences; walls enter into the portraits; stretcher bars are exposed; and structures that are typically invisible underneath, behind, or inside the canvas are laid bare to reveal the interiors of the work. In so doing, Kaphar's aim is to reveal something of what has been lost and to investigate the power of a rewritten history.
Titus Kaphar was born in 1976 in Kalamazoo, Michigan and lives and works in New Haven, CT. Kaphar received an MFA from the Yale School of Art and is a distinguished recipient of numerous prizes and awards including a 2014 Gwendolyn Knight and Jacob Lawrence Fellowship, a 2015 Creative Capital grant, a 2016 Robert R. Rauschenberg Artist as Activist grant, a 2018 Art for Justice Fund grant and the 2018 Rappaport Prize. In late 2014, Kaphar created a painting in response to protests in Ferguson, Missouri following the shooting of Michael Brown that was featured in TIME magazine. He gave a TED talk at the annual conference in Vancouver 2017, where he completed a whitewash painting, Shifting the Gaze, onstage. Kaphar's work has been included in solo exhibitions at the Seattle Art Museum, the Studio Museum in Harlem, MoMA PS1 and the National Portrait Gallery in Washington, DC, among others. His work is included in the collections of Crystal Bridges Museum, Bentonville, AK; the 21C Museum Collection; The Museum of Modern Art, New York, NY; Brooklyn Museum, Brooklyn, NY; the Yale University Art Gallery, New Haven, CT; and the Pérez Art Museum Miami (PAMM), Miami, FL, amongst others. Future exhibitions include Suffering from Realness at MASSMoCA, New Bedford, MA opening April 13, 2019-2020.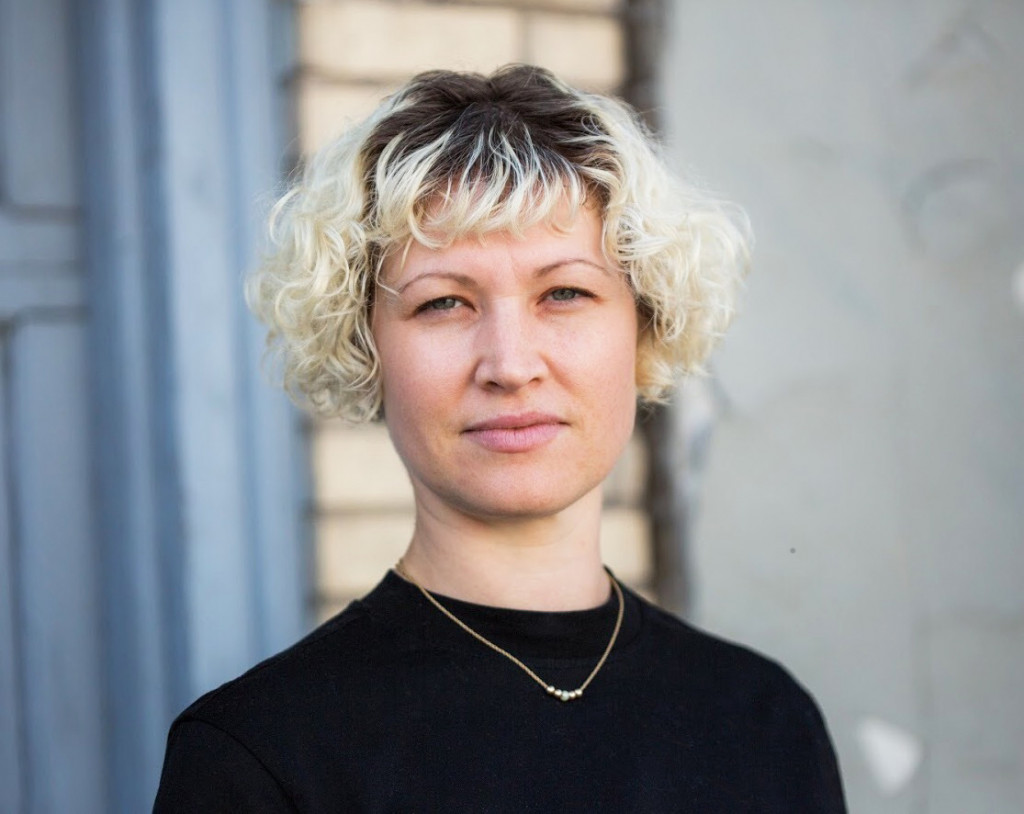 Elizabeth Lamb
Elizabeth Lamb is an arts organizer and gallerist based in New York. She is the director of Company Gallery, New York. From 2015 to 2017 she served as the director at Callicoon Fine Arts, New York. Her writing is included in The Number of Inches Between Them (2019), an exhibition catalog on the work of Gordon Hall. She is an editor and contributing author to the forthcoming compendium Institution is a Verb (The Operating System, 2020).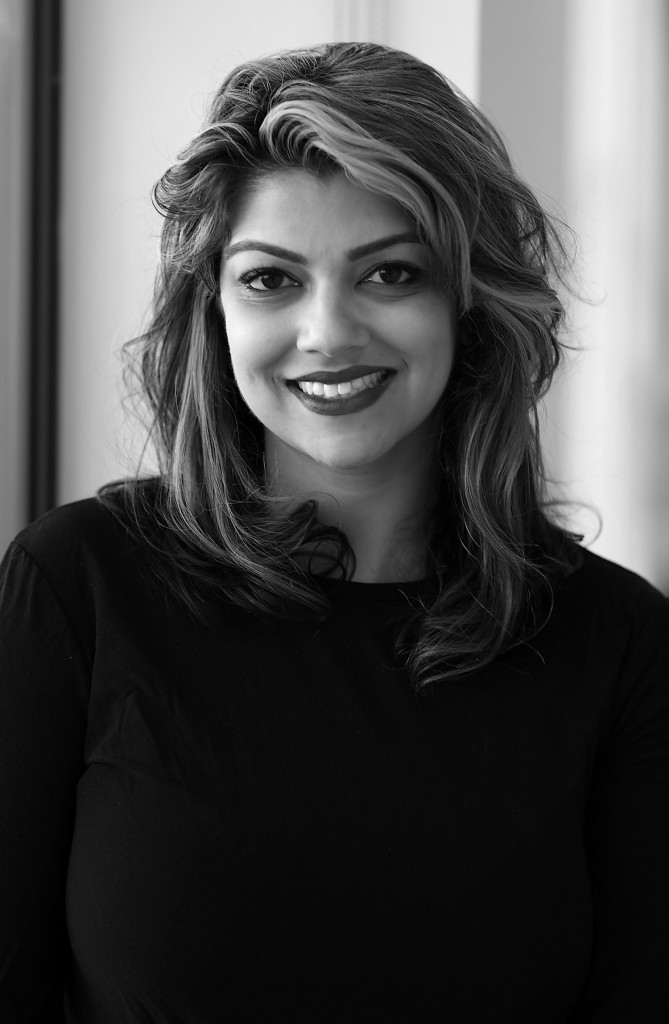 Jasmine Wahi
Jasmine Wahi is a curator, activist, and a founder and co-director of nomadic non-profit Project for Empty Space. Her practice focuses on issues of female empowerment, complicating binary structures within social discourses, and exploring multipositional cultural identities through the lens of intersectional feminism. She received her Masters from New York University's Institute of Fine Arts, where she focused on issues of intersectional narratives and authorship. In addition to running Project for Empty Space, and curating international shows independently, Ms. Wahi is also a professor at the School of Visual Arts, and a former board member of the South Asian Women's Creative Collective (SAWCC). Her work has been featured in the Wall Street Journal, Vogue, Hyperallergic, ARTNews and more. On September 19th, she will be presenting at TEDxNJIT on Resilience. Ms. Wahi lives in Brooklyn, NY, with her dog momo.