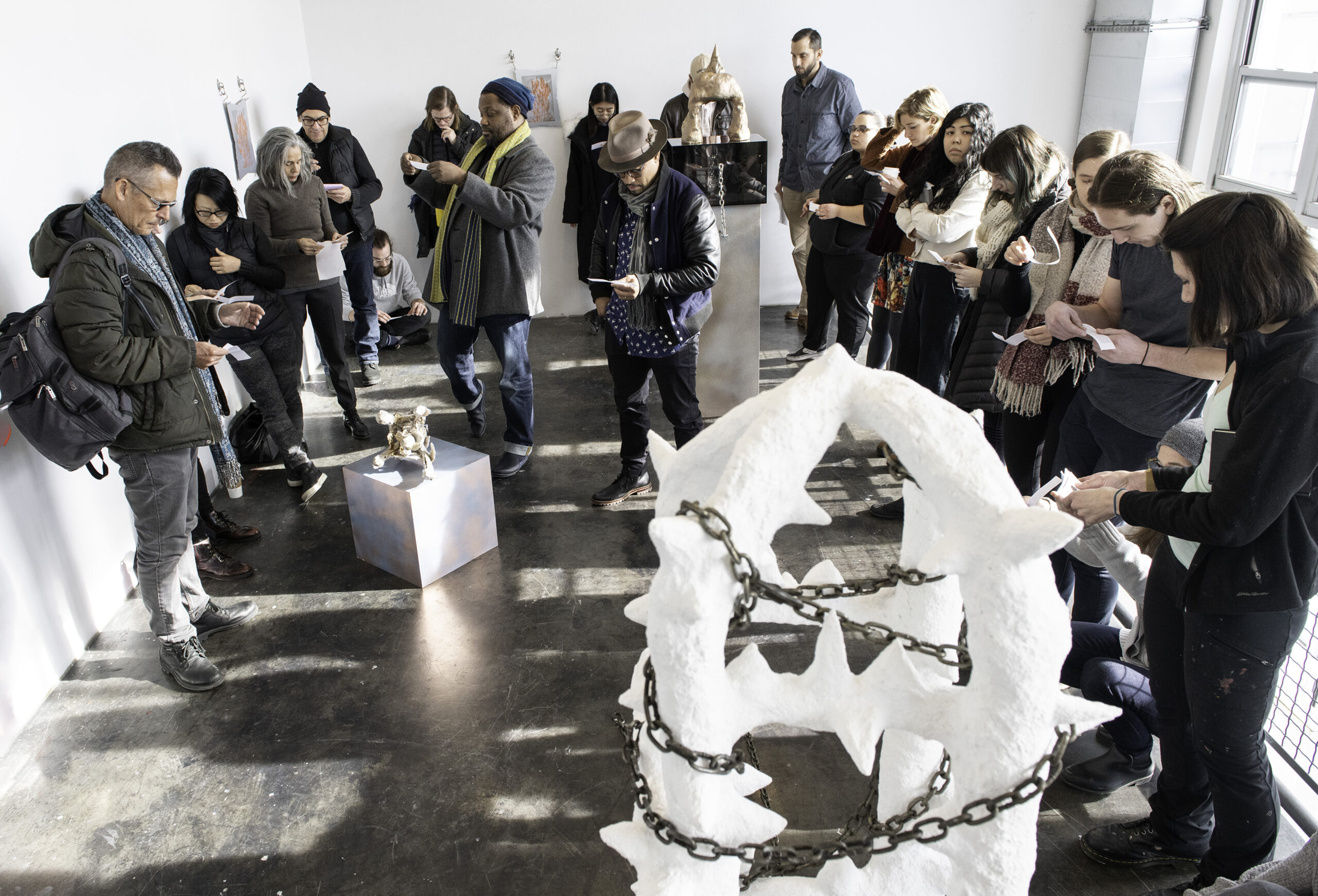 The Department of Fine Arts is dedicated to fostering a vibrant, socially-engaged, generous, and lively community.
The department holds many discussions around contemporary issues and collaborates with arts organizations to ensure that we reach beyond our gates to actively participate in the cultural life of the broader national and international community.
PROJECT THIRD
PROJECT THIRD is a ten-week summer residency where we invite artists and collaborative groups whose community work is research-oriented and/or motivated by the desire to instigate social change, to inhabit one of our gallery spaces. This enables us to create aligned programming and connect their work to our students.
Pratt Institute Editions (PIE)
PIE (Pratt Institute Editions) works with artists and alumni to produce collaborative and limited edition prints in collaboration with our students. We are constantly thinking of innovative ways to make sure that we are part of the cultural conversation and actively include students in developing these initiatives.
Pratt Artists' League
Pratt Artists' League (PAL) is an MFA student organization led by Fine Arts Graduate Assistants (GAs) that represents Fine Arts MFA students. PAL GAs meet weekly with department administration to generate ideas, raise concerns, and help ensure that the MFA student voice is heard. PAL also fosters community within the Fine Arts MFA program, soliciting ideas for activities and events from MFA student peers and collaborating with the administration to organize Open Studios and other events as needed. Follow PAL on Instagram or contact them at prattartistsleague@pratt.edu