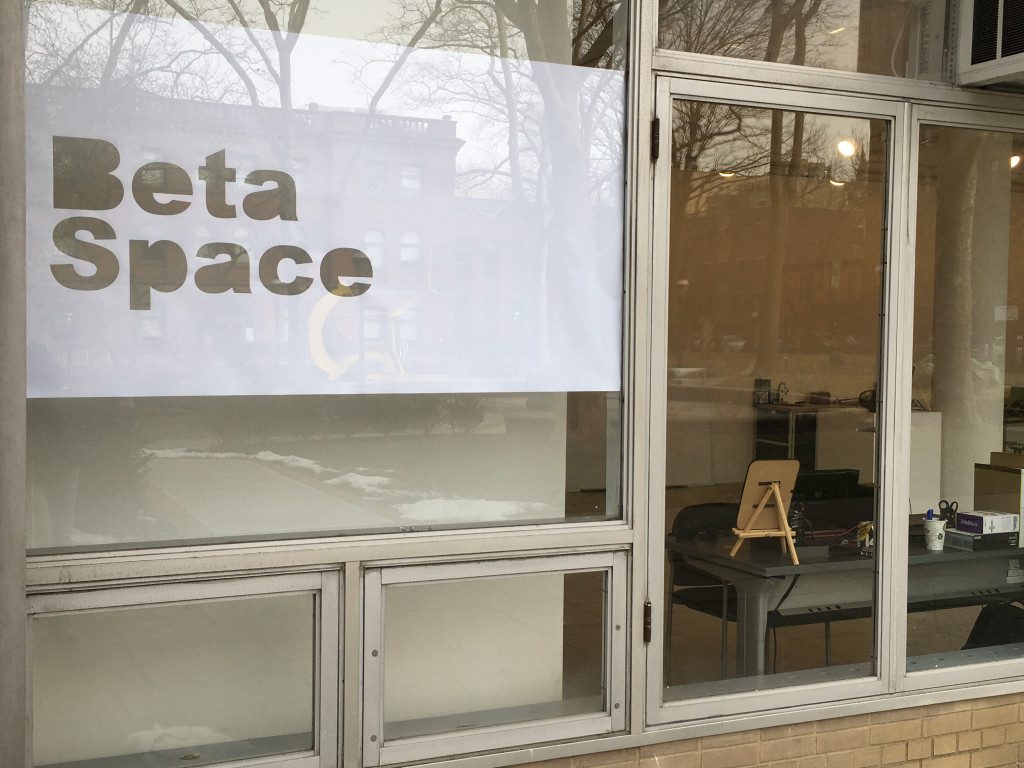 Beta Space: A community space that encourages student interaction with technology through inquiry, play and collaboration.
DeKalb Gallery from January 21st – March 6th
Materials and Technology Gallery, ARC from February 24th – March 14th
Programming introduces students to new technologies, inspires curiosity and develops comfort and fluency through play. Faculty and staff are encouraged to propose and coordinate programming ideas! Examples of events include presentations by Pratt faculty of ongoing research, introductions to local businesses bridging visual languages and technology and talks with artists whose practice explores scientific language and/or technological fabrication. Workshops include basic virtual reality experiences, documenting student's work with digital photography and color theory, online avatar identity and introductions to robotics.
In addition to programming, the space is open 9am-5pm, M-F for students to come by and interact with digital microscopes, electronics materials, AV equipment, theory-based board games, and computers w/ access to online gaming/VR. An environment based on collaboration and peer-to-peer learning is encouraged where students can experiment with technology in visual and hands-on ways. The space is staffed with monitors who can help troubleshoot specific questions, encourage student research and develop student-led projects. Discrete 'learning centers' are available that introduce students to basic scientific phenomenon that relates to a visual understanding of the world (such as color theory/material density).
Basem Aly – Associate Director of Research and Strategic Projects, Interactive Services
Harriet Salmon – Fine Arts Operations Manager, Fine Arts
Helio Takai – Interim Dean, School of Liberal Arts and Sciences
Joseph Morris – Form & Technology Labs manager, School of Design
Mary Lempress – Department Technician, Math and Science
Events: