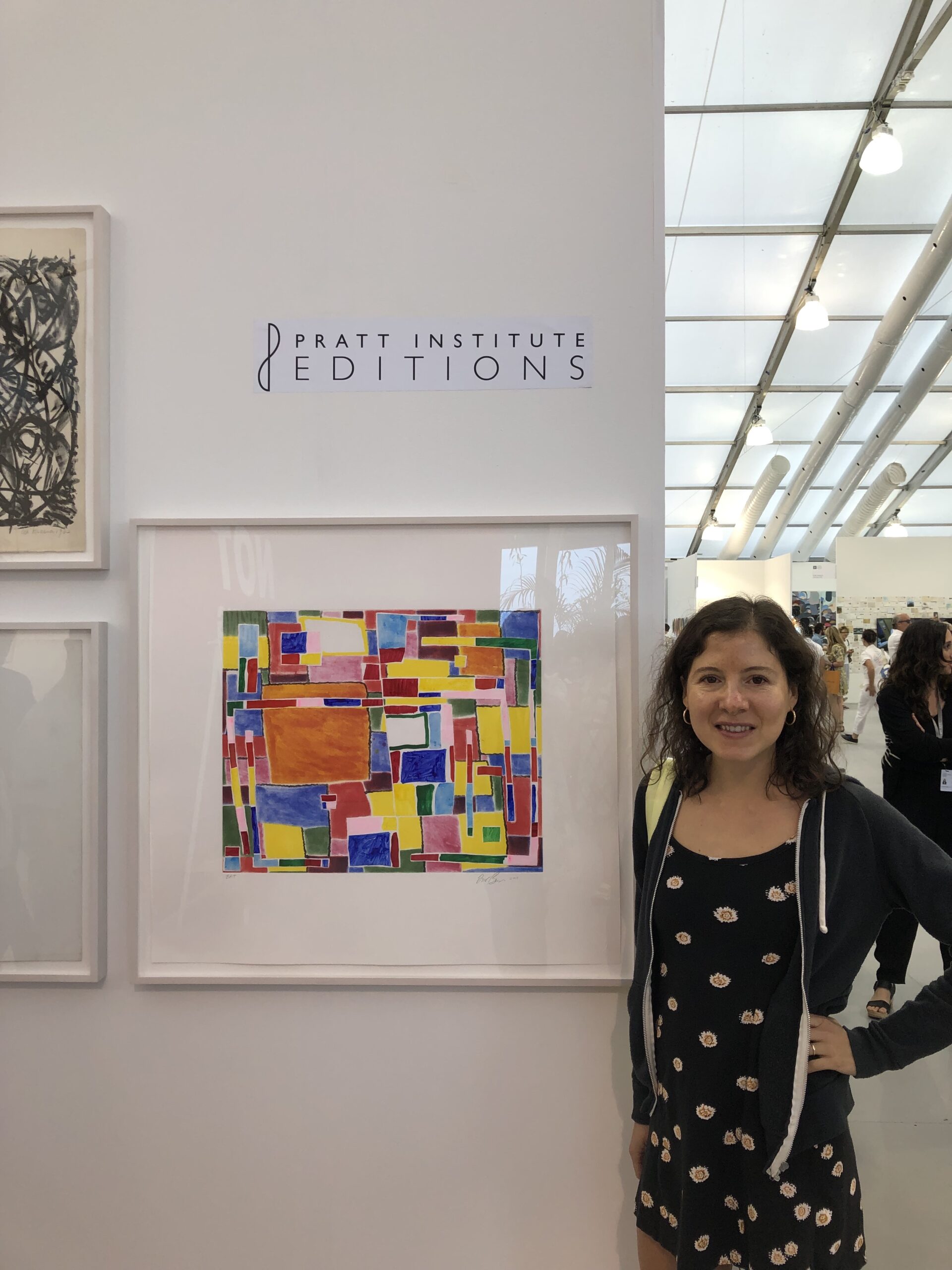 Fine Arts Alumni thrive. Graduates have been accepted into prestigious residencies such as Skowhegan, Black Rock, Senegal, MacDowell Colony, the Sharpe-Walentas Studio Program, the Elizabeth Foundation, the Siena Art Institute, and the Whitney Independent Study Program. Our alumni have exhibited at museums such as the Brooklyn Museum, the Whitney Museum, and MoMA, along with galleries such as Miguel Abreu, James Cohan, Marianne Boesky, Lyles & King, Lehmann Maupin, Matthew Marks, Minus Space, Pierogi, and Jack Tilton.
They have received grants from around the world such as Anonymous Was A Woman, Banditto Art Award, Creative Capital, the Dedalus Foundation, the Pollock-Krasner Foundation, the Joan Mitchell Painters & Sculptors Grant, and the John Simon Guggenheim Fellowship. Their work is represented in international public and private collections including the Guggenheim Museum, the Studio Museum of Harlem, the National Gallery, Hara Museum of Contemporary Art, Tokyo, and the Panza Collection.
Graduates have careers as professors at schools such as Hunter College, Rhode Island School of Design (RISD), Cooper Union, and Columbia University. Many also find their place in the world as writers, gallerists, and curators, or working in the community as social justice advocates, educators, and change-makers. Others forge their own paths and become innovators in many emerging creative fields.
Graduating from our Fine Arts MFA program is just the beginning!
Please view our Alumni work below and visit here (link to pages) for information about our special alumni programming at the Untitled Art Fair.
Class of 2023
2022
2021
Abby Zhang
2020
2019
George Skoufas
Mathilde van Nuffel d'Heynsbroeck
2018
Jake Szeligowski
Yeonho Jung
Noel Caban
Sojung Kim
Weiran Sun
2017
Chia-Ying Wang
Juan Diego Prieto
Yingqian Cao
2016
Benjamin Nurgenc
Joe Poon
Jung Lee
Megan Konkel
Tal Gilboa & Elizabeth Kleberg
Yen Jui
2015
Anya Hamman
Han Chengxun
Ian Schwartz
Jinhwa Kim
JX Marie
Kiseob Kim
Lesley Peterson
Manuel Gomez
Roman Kalinovski
Suhee Kang
2014
Kelly Larsen
Colombina Zamponi
Eugenia D'Ambrosio
Amenda Schmidt
Je Ji
Tiffany McCullough
Jes Hughes
Constance Slaughter
Julie Park
Seyoung Chung
Anna Shuykeylo
Bianca Hildenbrand
Christina De Phil
Fabiana Assenza
Yenim Park
Matt Jones
2013
Rabia Ajaz
Melissa Beck
Jesse Gammage
Xiaojun Gao
Johanna Hamm
Judith Heiden
Courtney Hughes
Jiyoung Jang
Young Min Kim
Drew Malbin
Nelson Plaza
Erica Quinn
Erica Terluin
Alexandra Zucker
2012