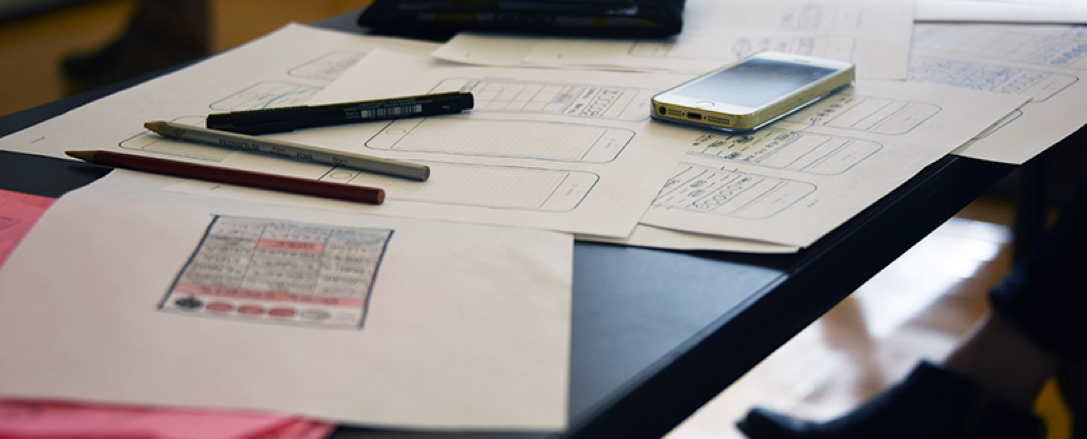 Selecting a program concentration allows IXD students to focus their studies and build a cohesive set of knowledge and skills targeted to a specific career pathway within the User Experience (UX) profession. Students are encouraged to select a concentration early in their studies, but are also free to create their own customized study plan based on their career interests and academic goals.
Two program concentrations are available:
Design
The Design concentration is for students interested in designing engaging and understandable digital interfaces and services. Coursework in this concentration emphasizes the full user-centered design lifecycle, from discovery research and content architecture to ideation and prototyping.
This concentration prepares students for the following types of roles:
UX Designer
UX/UI Designer
UX Architect
Product Designer
Interaction Designer
Information Architect
Recommended Electives
Research & Evaluation
The Research & Evaluation concentration is for students interested in understanding user needs, identifying insights to inform design decisions, and evaluating digital products. Coursework covers both qualitative and quantitative methods for gathering user feedback, assessing design quality, and measuring user engagement.
This concentration prepares students for the following types of roles:
UX Researcher
User Researcher
Usability Analyst
Design Researcher
Recommended Electives