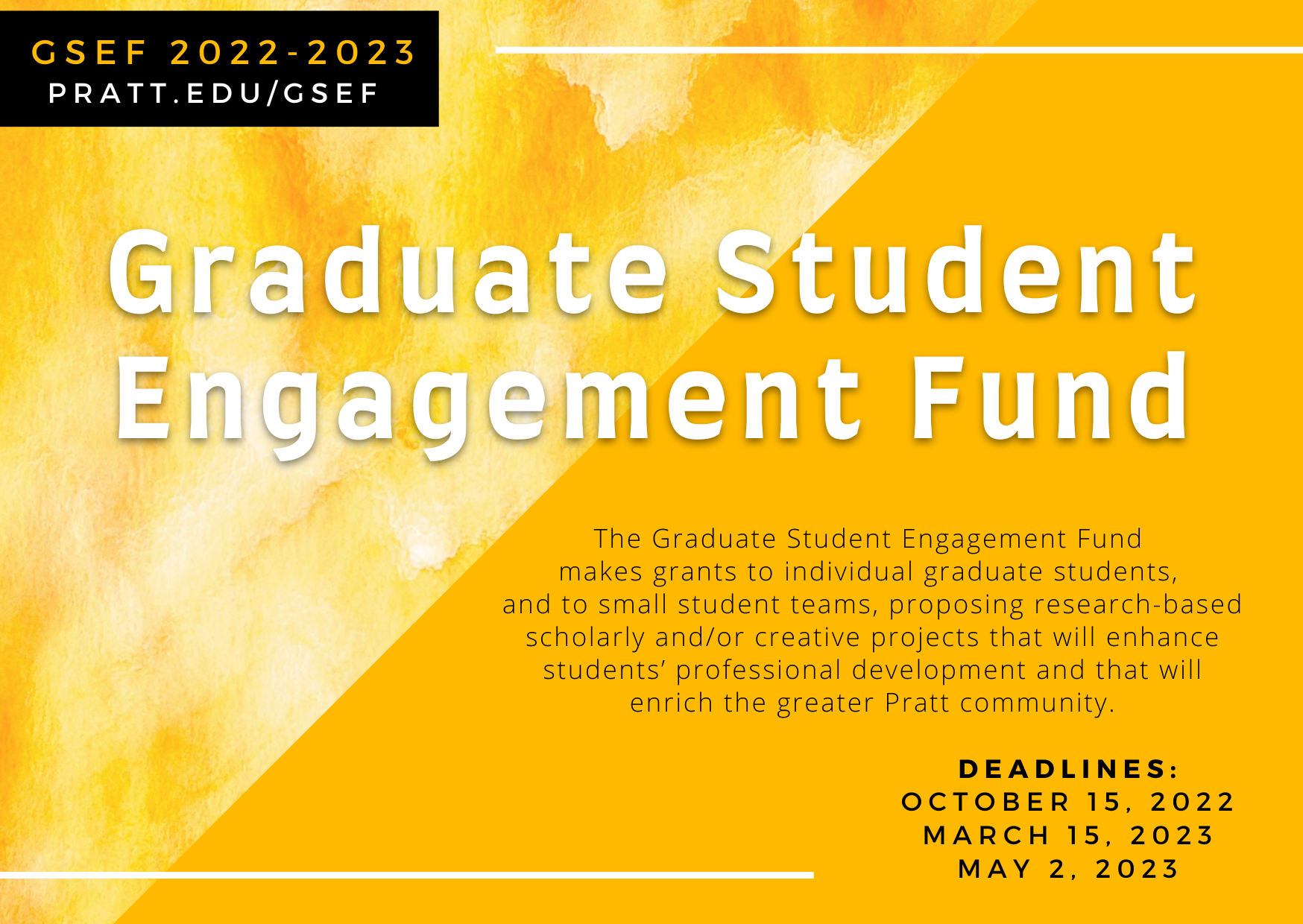 The Pratt Institute Graduate Student Engagement Fund (GSEF) encourages and supports the professional development and advancement of graduate students through their work on original and creative projects. The GSEF honors and focuses Pratt's commitment to use those funds for the development of social, cultural, educational opportunities for all students.
GSEF makes grants to individual graduate students, and to small graduate student teams, proposing research-based scholarly and/or creative projects that will enhance students' professional development and that will—through meetings, events, or other mechanisms that disseminate or share the work—enrich the greater Pratt community.
Total funding available for AY 2022-2023 is $70,000.00. Funding is dedicated to collaborative and cross-disciplinary initiatives at the Institute, including studio projects, research and interdisciplinary alliances. All will be encouraged to focus on issues that elevate social justice.
Deadlines:
October 15, 2022
March 15, 2023
May 2, 2023
Contact Us
Graduate Student Engagement Fund
Office of the Provost
200 Willoughby Avenue | North Hall 205
Brooklyn, NY 11205
Tel: 718.687.5659 | Fax: 718.687.5657
gsef@pratt.edu
Have a question? Check out our Frequently Asked Questions.