Spring 2023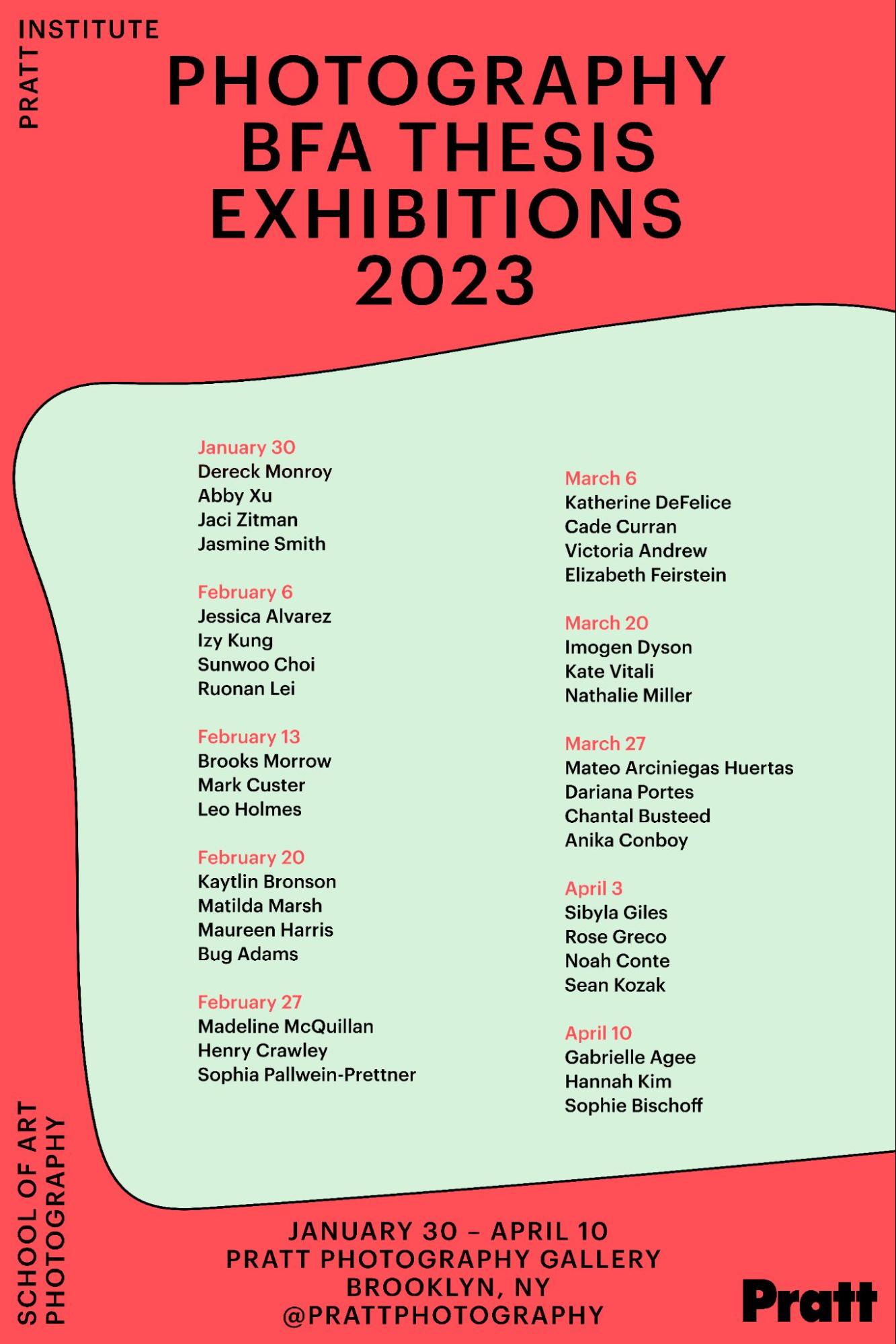 Spring 2022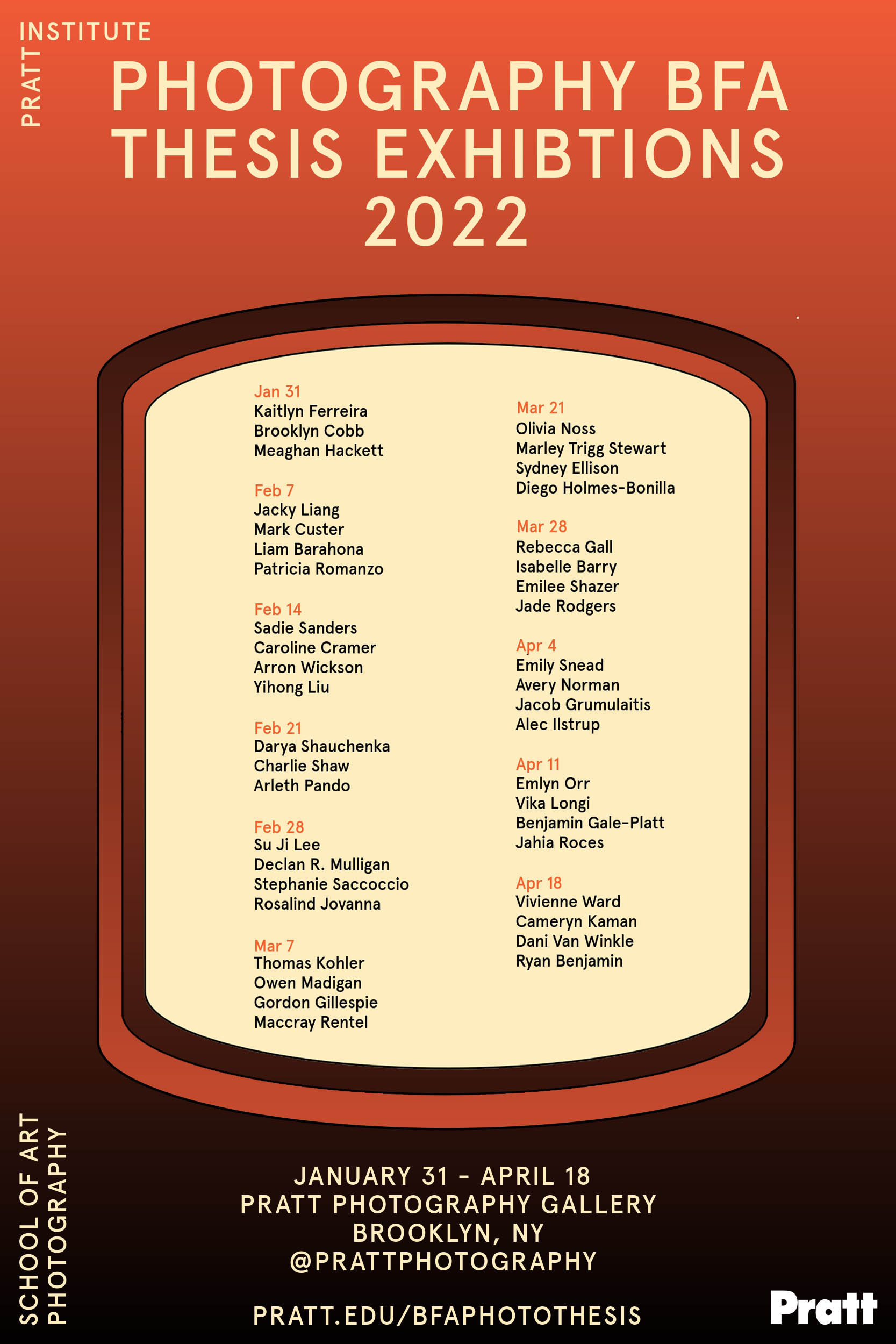 Spring 2021
CLICK HERE TO VIEW EXHIBITIONS: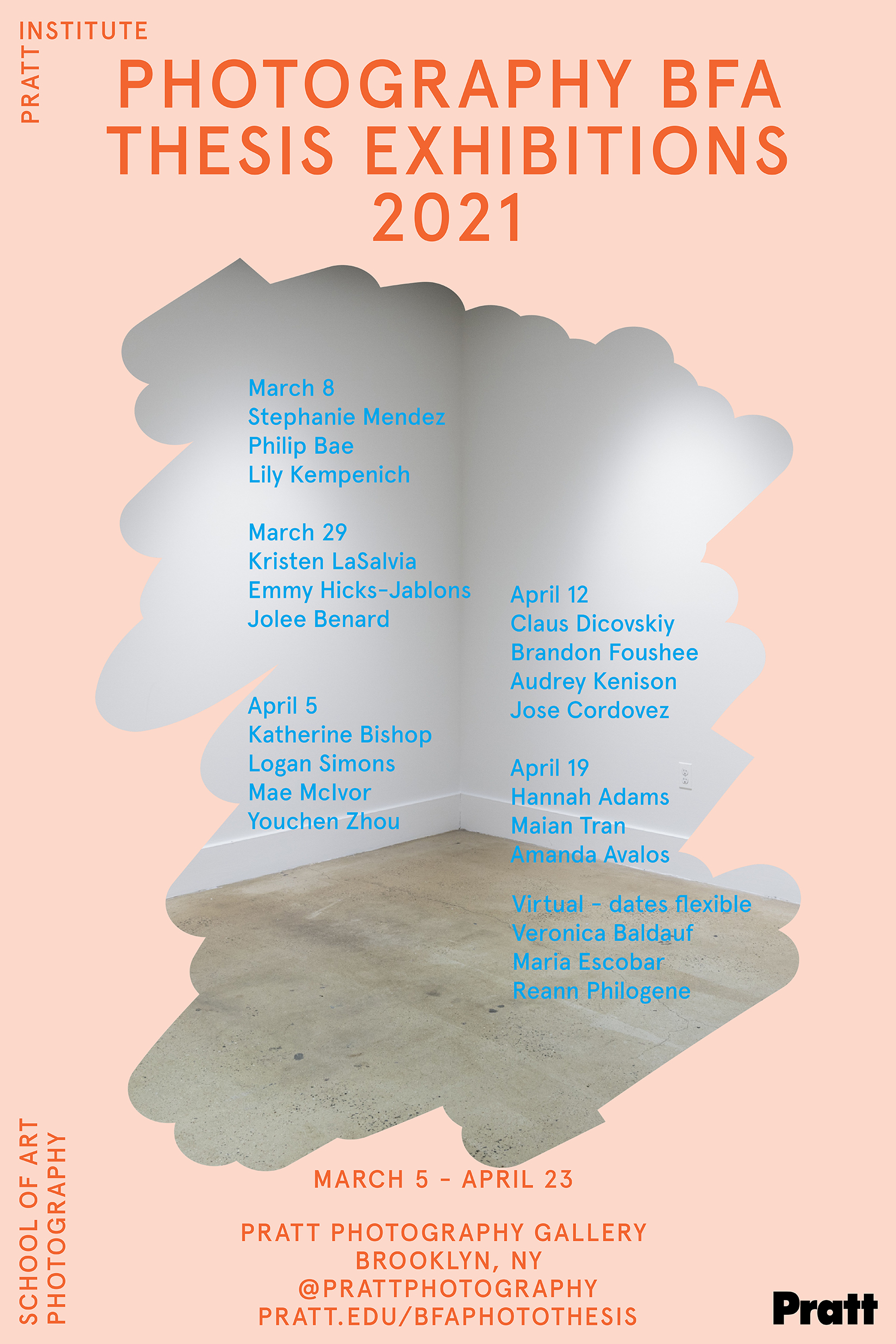 Spring 2020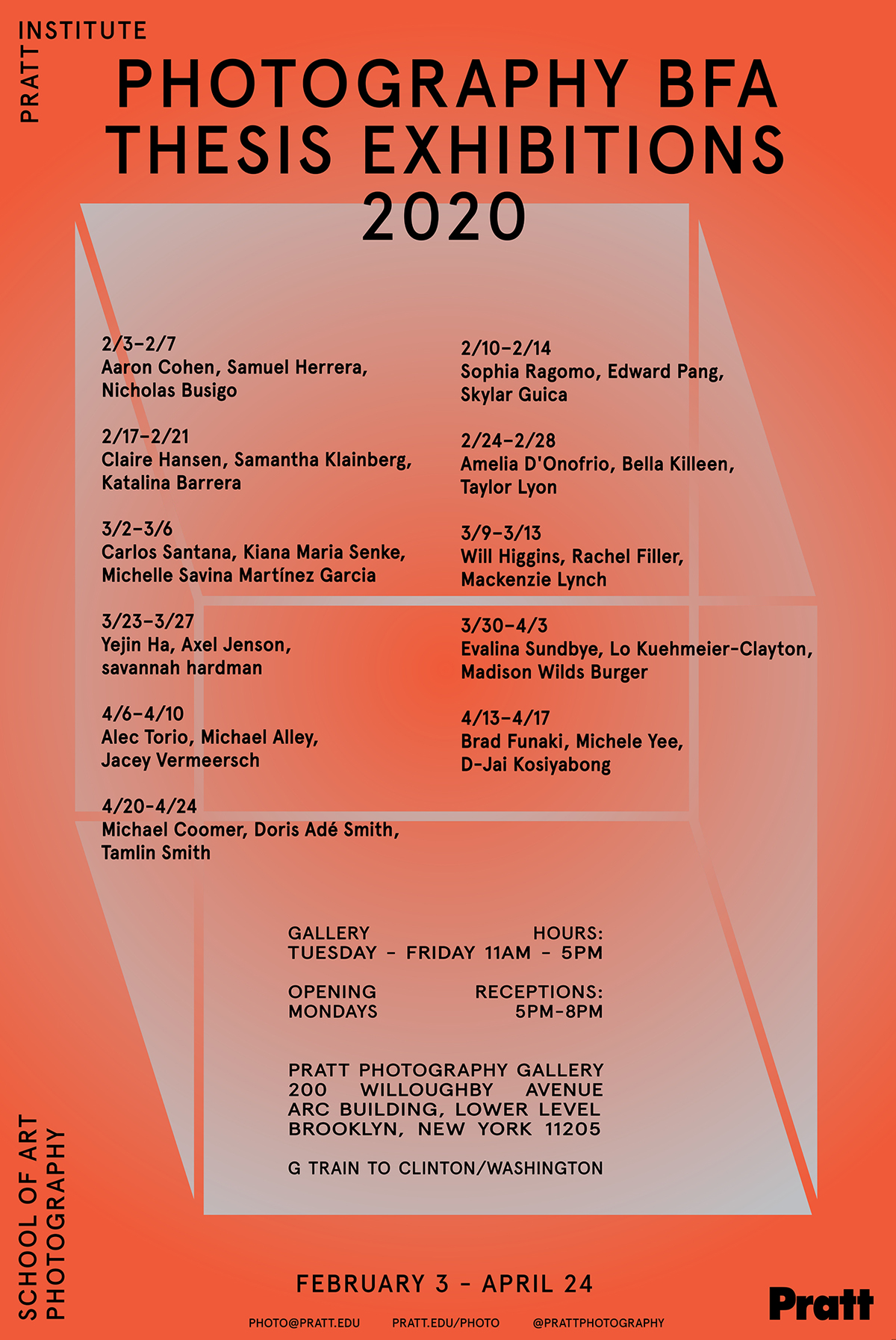 Spring 2019
The Pratt Photography BFA Individual Thesis Exhibitions present individual visions of photography that are diverse in their approach to subject, style, and materials. The exhibitions rotate weekly throughout spring with openings on Monday evening and public critiques on Wednesday afternoons.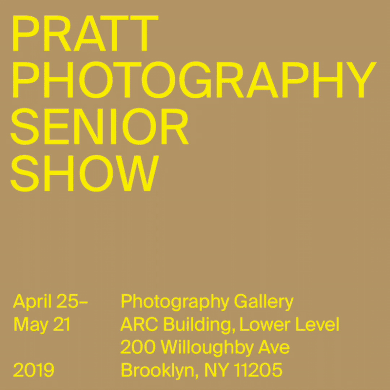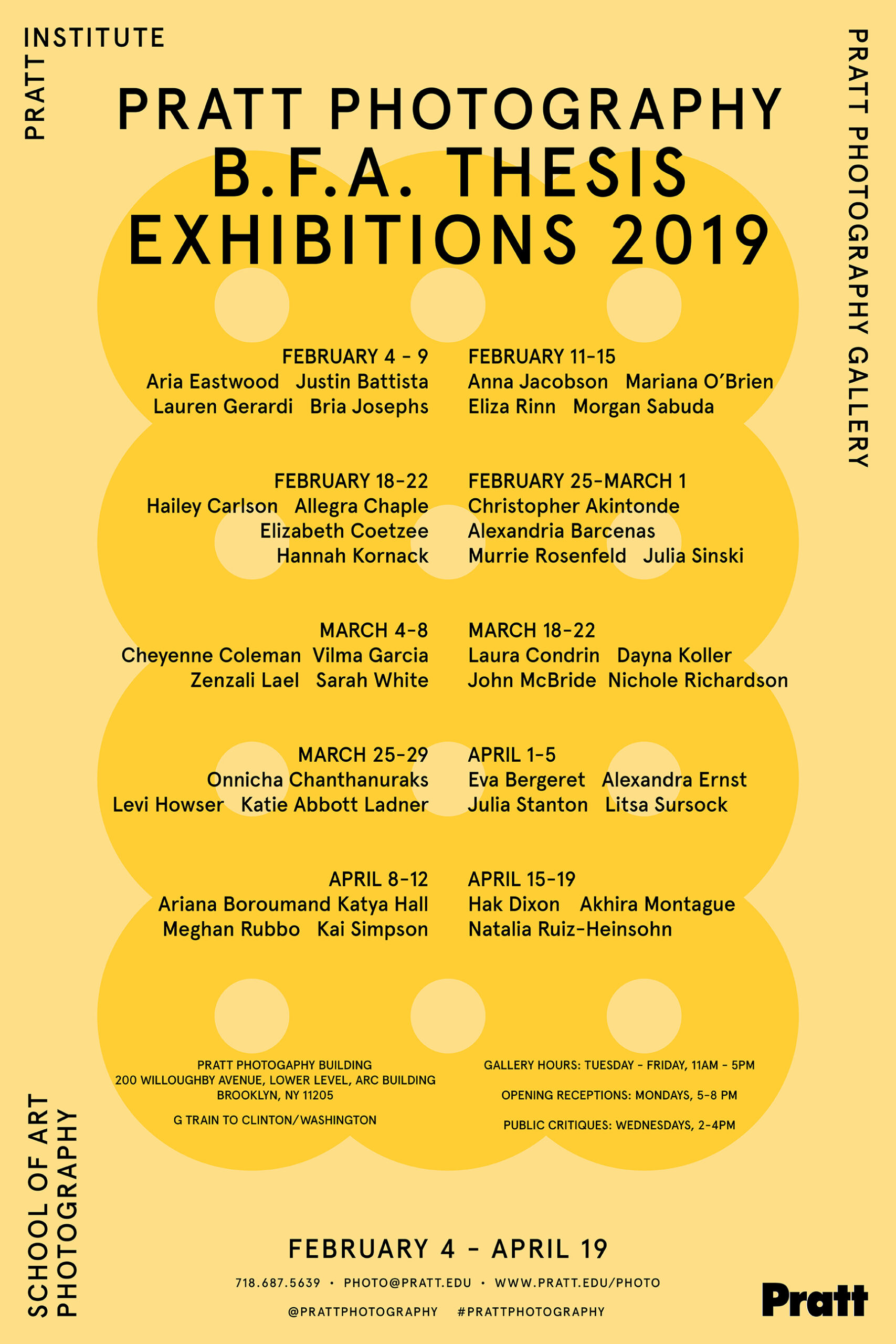 Spring 2018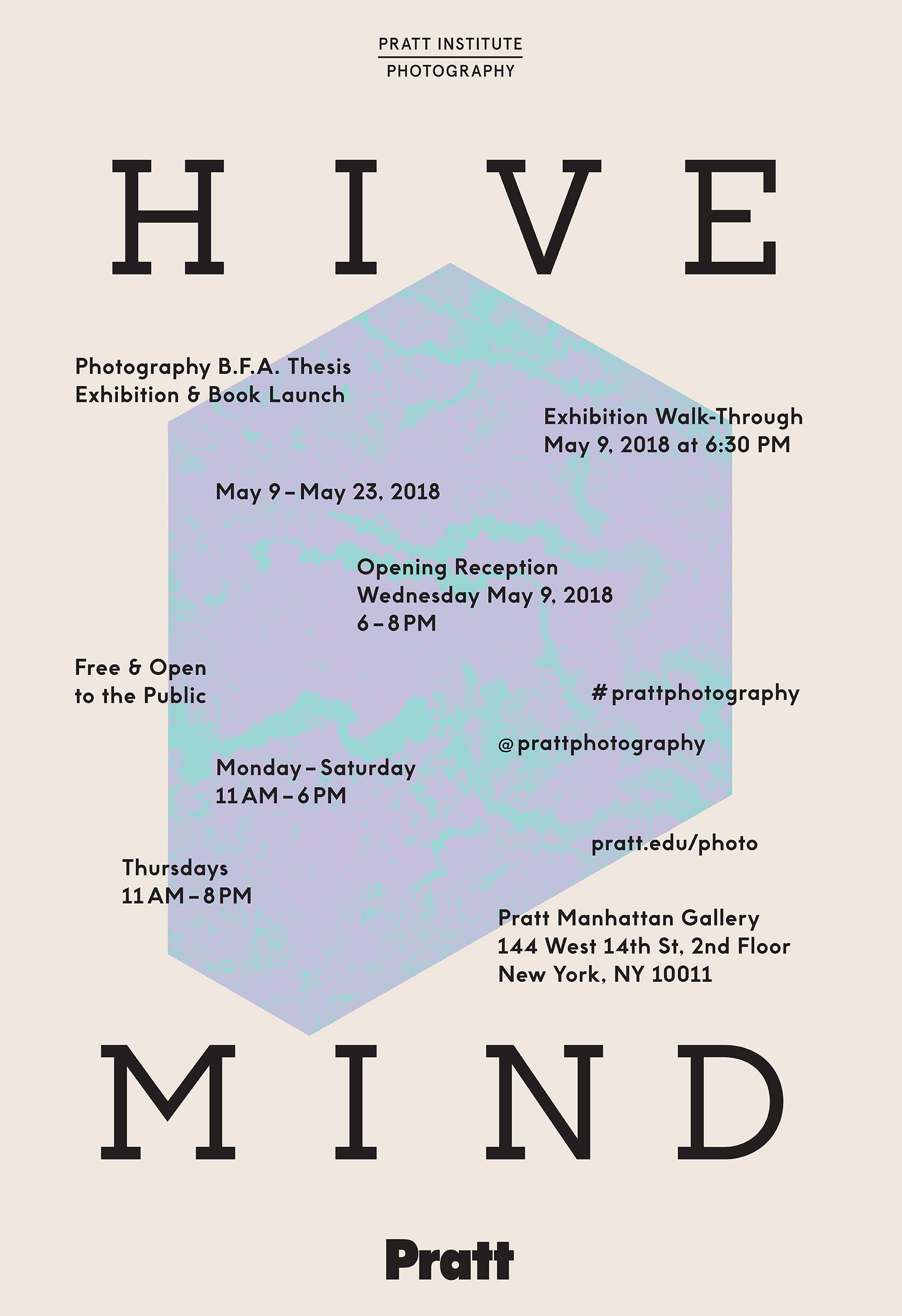 Curated by the graduating seniors in the Photography Department, Hive Mind explores photography through the mathematical and the metaphysical.
In conjunction with the exhibition, the graduating seniors created the book Hive Mind, inspired by the geometric architecture of the honeycomb and the collaborative nature of the hive. Like archetypes in nature, each photograph is an individual fragment that contributes to a dynamic whole. The book was designed and produced in collaboration with Christina Labey, Publications Director at Conveyor Editions.
Isabelle Baldwin, Shannon Barling, Ari Barnett, Kara Birnbaum, Sabrina Bonaparte, Patrick Carew, Robin Carlson, Jaclyn DeNardi, Zoe Elefterin, Carlos Galek Sefchovich, Marissa Giblin, Emily Jureller, Ethan Kell, Sam Light, Beata Mamrol, Patrick Mead, Marina Moeser, Abbi Newfeld, Ziming Ren, Stefani Reynolds, Allin Skiba, Martina Tuaty, Delilah Twersky, Gabrielle Valeriano, Vanessa Vargas, Ji Yeon Yu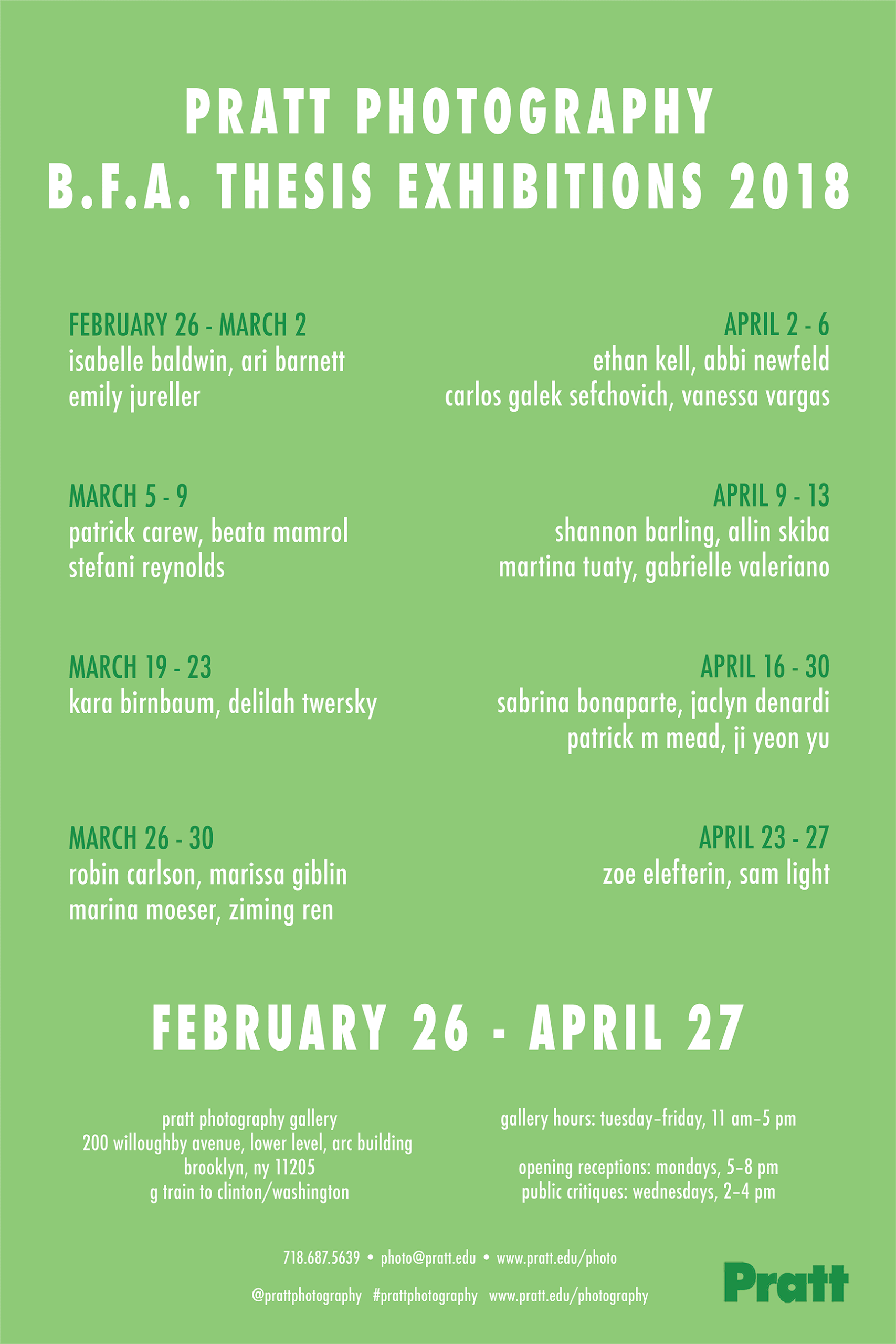 Spring 2017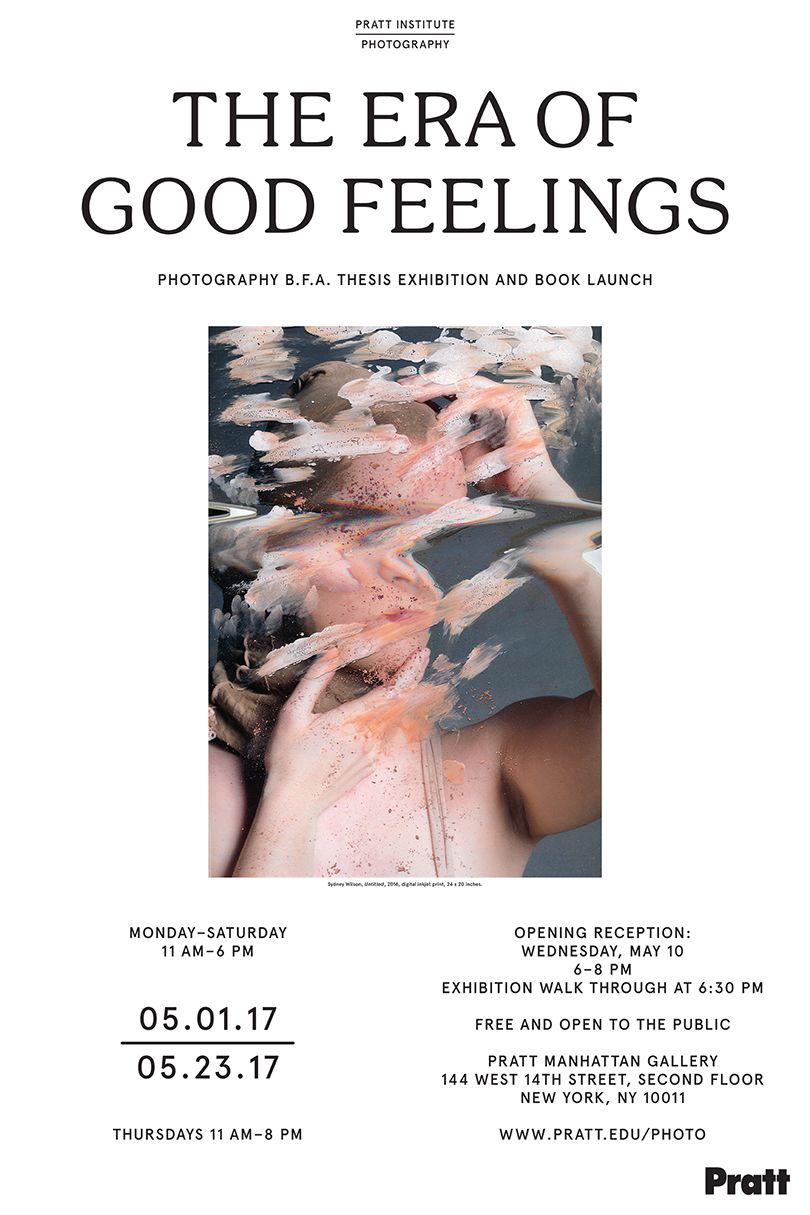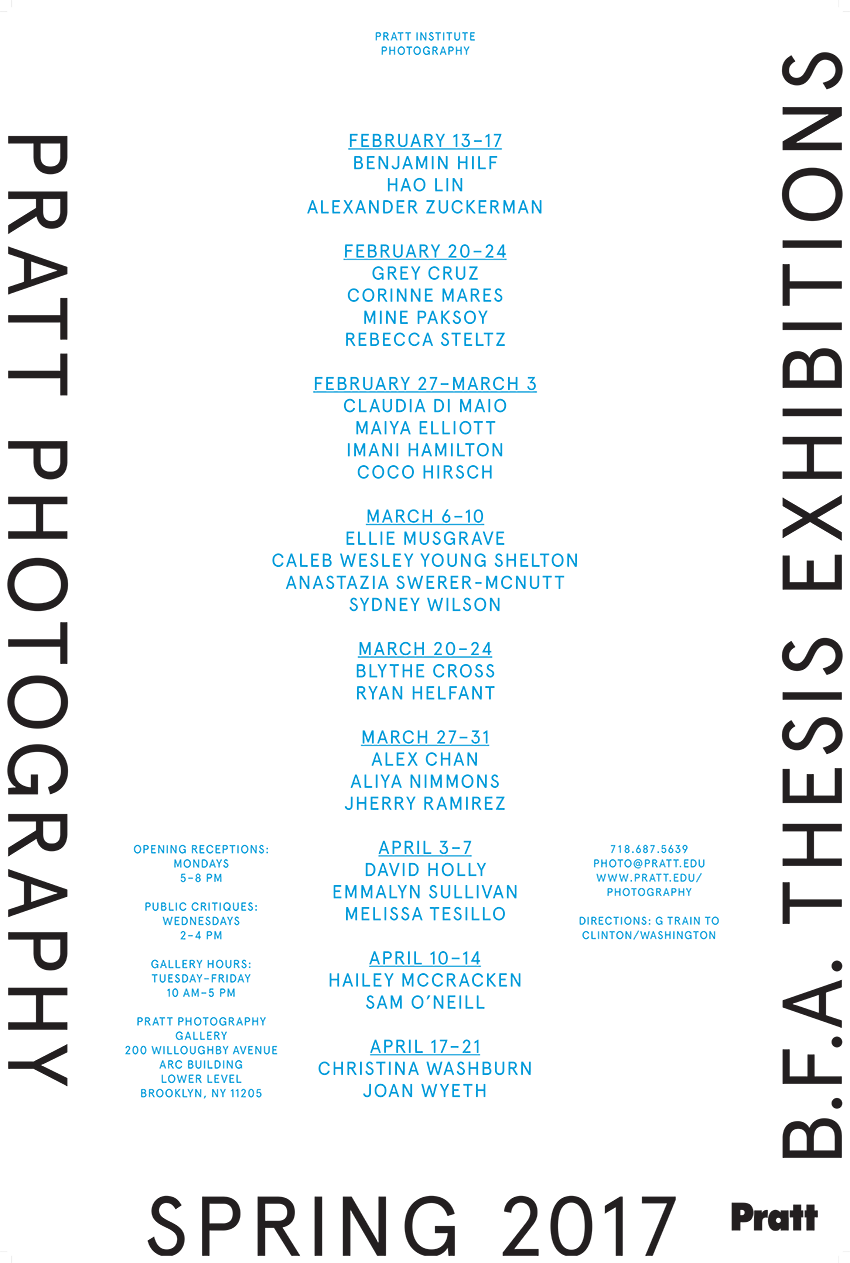 Spring 2016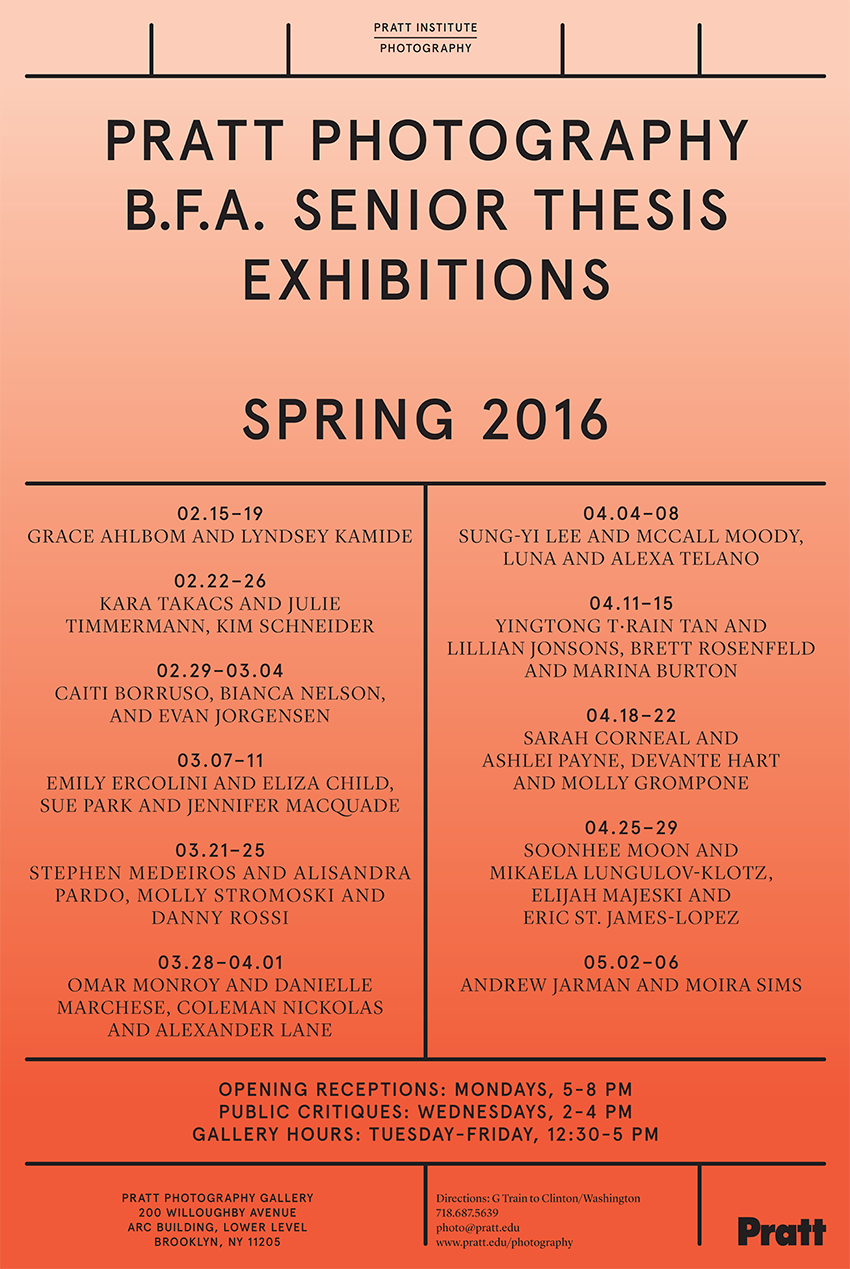 SENIOR THESIS EXHIBITIONS TAKE PLACE EVERY SPRING SEMESTER IN THE PHOTOGRAPHY GALLERY AND ARE OPEN TO THE PUBLIC.
Spring 2015