Students that are enrolled in the Photography Department have access to state-of-the-art labs, facilities, and equipment. Our goal is to provide the best tools for a wide variety of production methods. Below are summaries of our equipment and facilities. For full details and up-to-date information, please visit the Photography Virtual Tech Office website.
Equipment
The Pratt Photography Department has a large selection of equipment available for checkout. This includes film cameras ranging from 35mm through 8x10in, full frame and medium format digital cameras from Nikon, Sony, Hasselblad, and Fujifilm, continuous and strobe lighting equipment from Profoto, Broncolor, Generay, and Dracast, audio equipment from Tascam, Sennheiser, and Rode, as well as numerous accessories such as tripods, light meters, color checkers, and much more.
Digital Labs
Our digital labs feature Apple computers equipped with the latest version of Adobe Creative Cloud and other professional imaging software such as Capture One. We have Epson professional inkjet printers ranging from 17in to 44in wide, Xerox laser printers, Hasselblad Flextight film scanners, Epson flatbed scanners, and a film digitization station for high-resolution film capture. Also available are calibrated print viewing stations and a 40x60in vacuum mounting press for mounting photographs.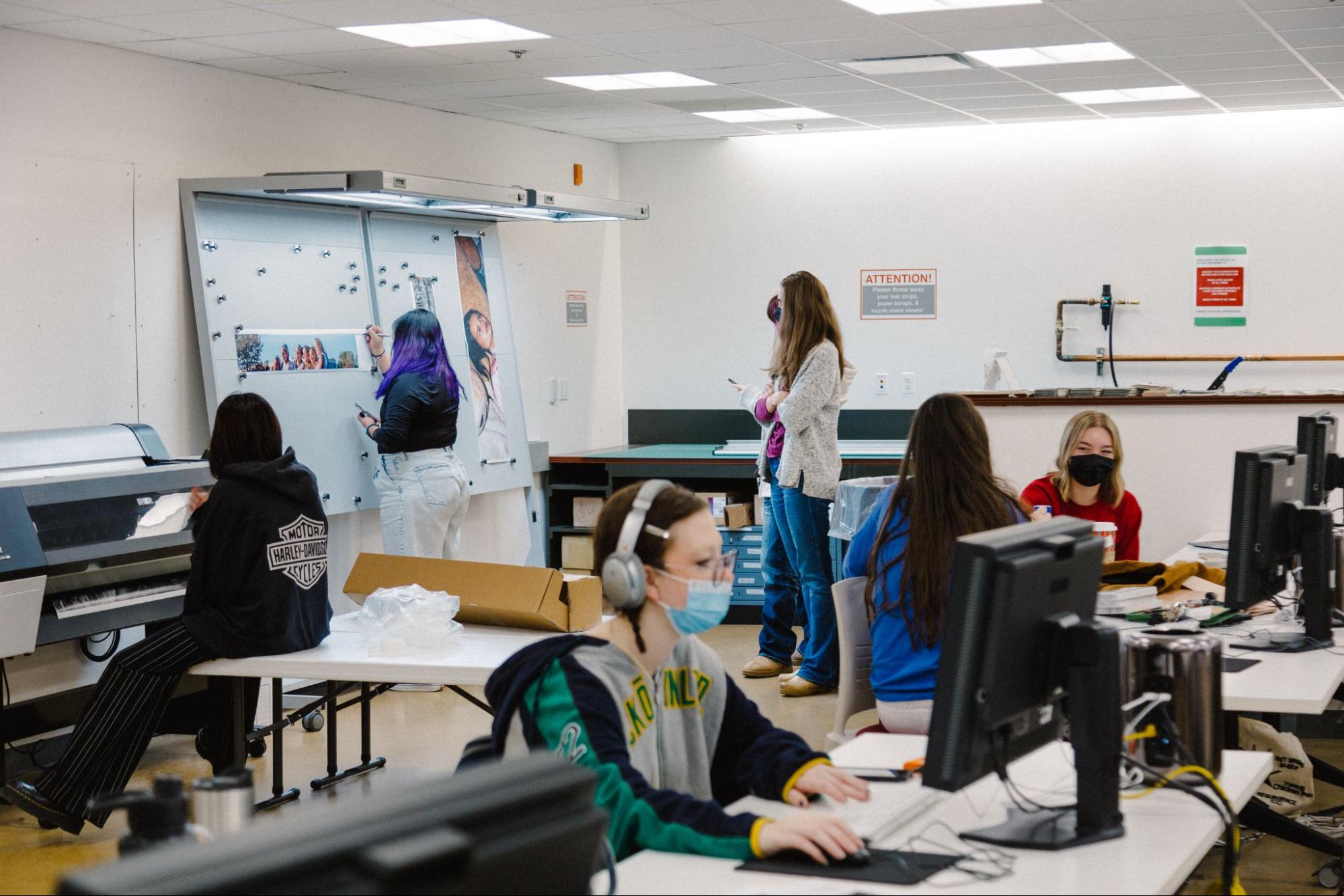 Analog Labs
We have a variety of darkrooms for analog photography practices. Our group B&W darkroom features enlargers for silver gelatin printing that can accommodate negatives from 35mm – 4x5in as well as film development and print finishing areas. We also have individual private darkrooms and a non-silver darkroom with UV exposure units for making prints up to 20x24in.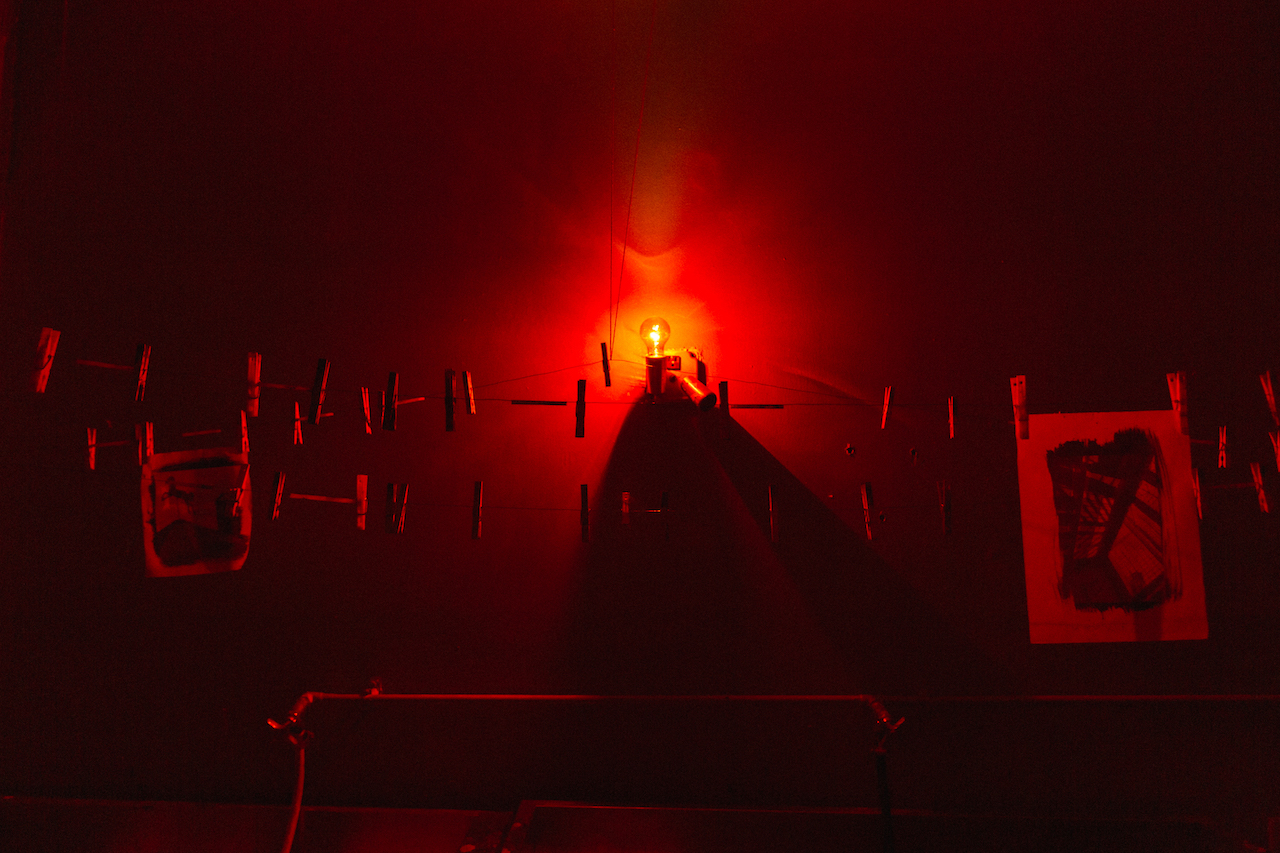 Lighting Studio
Inside the Photography Department's Lighting Studio we have Profoto and Lowell lighting equipment, stands, and dollies, as well as various colors of seamless backdrops. There are also iMac stations for tethered shooting, full-frame digital cameras, pocket wizard sets, and handheld light meters – everything needed for a professional studio shoot.