I am delighted to announce the recipients of this year's Research Recognition Award: Scott Ruff and Jeffrey Hogrefe. Professors Ruff and Hogrefe are being honored for their publication In Search of African American Space: Redressing Racism (Lars Müller 2020), a transdisciplinary anthology of essays edited with Carrie Eastman and Ashley Simone.
The Research Recognition Award, one of Pratt's highest honors, is conferred annually by the Academic Senate and the Office of the Provost. This year's award—the first of its kind to be awarded to a collaborative team—is a testament to the excellence of Professors Ruff and Hogrefe's work. As Hogrefe summarizes, "essays from contemporary architects, historians, and artists" are brought together in this anthology that concentrates on "the spaces of refuge and delight that have been appropriated in the afterlife of slavery. . .." Ruff further observes that the "new forms of knowledge" acknowledged in—and generated by—this anthology contribute to the "redress of racism through the register of acts that may be characterized by sublime beauty and love."
Please join me in congratulating Professors Hogrefe and Ruff on their vitally important work and for sharing their research at Pratt and beyond.
Sincerely,
Donna Heiland
Provost
Pratt Institute
---
The Office of Research & Strategic Partnerships thanks Professors Hogrefe and Ruff for sharing a brief presentation of their work and answering our questions on their research and careers.
Q+A WITH PROFESSORS RUFF AND HOGREFE

How would you describe your research, especially as it pertains to working together?
We share a desire to challenge the potential for architectural form-making as a destructive factor in human life. It seems irresponsible to design architectural form without considering the context that the form is addressing, and that too often is still the case in schools of architecture and professional practice. As such, our research is based on feminist principles of sharing and collaboration as they can be applied to architecture.
Jeffrey's work in architecture writing and Scott's work in community development prepared us to work together. In guiding the editorial content for In Search of African American Space: Redressing Racism, we also worked closely with several of the contributors, notably Ann Holder and Marisa Williamson. Gathering in the afterlife of slavery, we read and discussed a range of texts and shared individual experience in an effort that was thoroughly collaborative. We held teach-ins in Jeffrey's office at the beginning of the Black Lives Matter movement. The discussions, talks, and exchanges that led to this volume took place outside of the official course curriculum, through labors of love that are characteristic of Black studies. It is not merely academic or intellectual respect, but also the transformative power of love that makes it possible to continue participating in a discourse in which one is the subject of a painful history. As Toni Morrison once wrote, "Something that is loved is never lost."
What are you most proud of accomplishing as a research team?
We are most proud of having developed and co-taught Connecting to the Archive, an advanced undergraduate research studio that we introduced in spring 2021. The experience of introducing an approach to architecture that called upon the lived experience of students of color and watching them excitedly develop projects over the semester that they could proudly show their parents, and that they never thought they would be able to design, was one of the richest experiences. In working through the exchanges with the students, we were each compelled to reveal ourselves to students in a way that doesn't normally take place in the classroom. We were not surprised when we received the dean's pedagogy award in the student choice category. We have been able to work with four of those students as outside critics on their degree projects and have encouraged them to continue in graduate school and develop the ideas that they formed in the studio. Co-teaching the studio allowed us to bring together many ideas that we have been developing elsewhere about the role of representation in architecture and the mark on the ground.
Has your approach to research changed since working with each other?
Working together has shown us the value of collaborative research when there are clearly defined differences. Jeffrey approaches the work from the perspective of the humanities, which means that he brings an approach to the exchange that is written and discursive. Scott brings a grounding in architecture as a formal graphic presentation and he is also versed in the discourse of architecture and feminism that we both bring to the conversation. Collaborative research acquires a cumulative weight when the collaborators appreciate their individual abilities and strengths.
Given that your research is transdisciplinary in nature, have you had any challenges while engaging with multiple and intersecting lenses? If so, have any of these challenges led to revelations that surprised you?
Audre Lorde once wrote that the master's tools cannot dismantle the master's house. While her observation referred to poetry, we feel that the same dictum could be applied to architecture. We have many discussions about the ways in which African American space can emerge in an architecture that is engaged in the processes and logics of the modernist idiom that we have inherited. And this, of course, applies to the codes and laws that govern the ways that architectural form is revealed today in the critical race exchange that started in law schools. The surprises come mostly from our students. We co-taught a Black Studies elective in fall 2021, Mapping Lines of Flight. In the course, students wrote personal essays that encouraged them to take apart and write themselves into maps. At the same time, they were encouraged to design new maps that merged the ground, air, and myth. The results were outstanding to Scott because he wasn't used to reading student writing in the first person, which is uncommon in architecture, and to Jeffrey because he wasn't used to seeing graphics as a form of personal reflection.
What would your advice be for researchers just starting their career?
Both of us were consummate researchers early in our educations—nerds who built projects and pursued our own interests. We would advise them to take risks and to dream. The imagination is a very powerful motivator. We believe that research begins in school and therefore all researchers are students and instructors. We attempt to encourage our students based on their strengths to pursue their own interests on the level of imagination in collaborative activism. Research requires forging into unfamiliar territories and can therefore meet other investigators along the path. Research is emotional work and requires a commitment to developing an emotional, inner life that can support the research.
---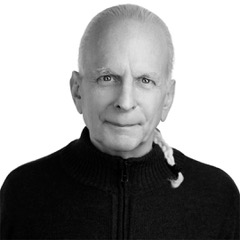 Jeffrey Hogrefe
Jeffrey Hogrefe is a professor of humanities and media studies, the co-founder of the architecture writing program and In Search of African American and Indigenous Space Research Collective, and affiliate faculty in the graduate program in performance studies at Pratt Institute in Brooklyn, New York. As an Oglala Lakota Sun Dance person and a transdisciplinary scholar and creative practitioner, he works on a collective pedagogy in aesthetics and politics in emerging, discrete communities. Hogrefe is the co-editor of In Search of African American Space: Redressing Racism (Lars Müller, 2020) and the co-creator of The Abolitionist Landscape Project, a cultural remapping of the Potomac River Valley in the US.
---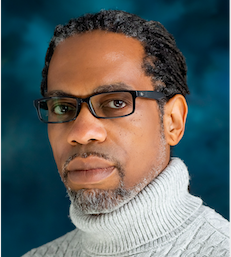 Scott Ruff
Scott Ruff is an adjunct professor of architecture at Pratt Institute in Brooklyn, New York. He has taught at Syracuse University, Tulane University, Yale University, and Cornell University, among others. His work has been supported by the Graham Foundation for Advanced Studies in the Fine Arts and he has received awards for diversity, inclusion, and community outreach from the American Institute of Architects and Association for Collegiate Schools of Architecture. His articles include "Signifying: An African American Language to Landscape," "Spatial 'wRapping': A Speculation on Men's Hip-Hop Fashion," and "Creative Practices in Afrosurrealism." He is the co-editor of In Search of African American Space: Redressing Racism (Lars Müller, 2020).