Outdoor Dining in the Age of COVID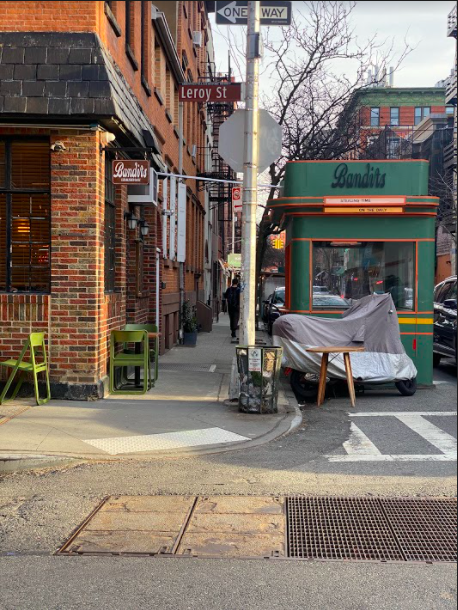 Elijah Nadler, MPS Arts and Cultural Management '23
Christopher Shrum
School of Art, Arts and Cultural Management
---
Outdoor Dining in the Age of COVID: Placemaking, Arts-Based Streetscapes and Greening Cities examines sidewalk cafes and their impact on the urban landscape of New York City and the potential for a "greening" of the city. As dining structure designs became more complex and creative throughout 2020, they crossed into public art and contributed to New York's creative milieu.
Thoughtful placemaking approaches planning, design, and management of public spaces in such a way that a positive connection between people and places is formed. This project drew connections between placemaking, community-based initiatives, and environmental activism. During COVID, outdoor dining and open streets transformed restaurants from insular organizations into community collaborators and participants. My research will continue this line of inquiry on open streets within urban infrastructure and will explore the potential for environmental sustainability.
There are 87 open streets in New York, but the ability to use open streets as a way to not only have outdoor dining but landscaping, trees, greenscapes or even linear parks has great potential. Something significant about the requirements for Open Street planning is community collaboration, and this is an opportunity to strengthen community ties and include artists in the formal infrastructure of restaurant design through through these outdoor dining spaces.
Interactions and interactive experiences can make an environment (place) 'healthy' and strengthen its unique personality. In implementing more formal structures for outdoor dining, we could improve both air and noise pollution. Placemaking can clearly work alongside environmental activism and community-based initiatives in this pursuit. Open streets are life-centered both for citizens and for the environment.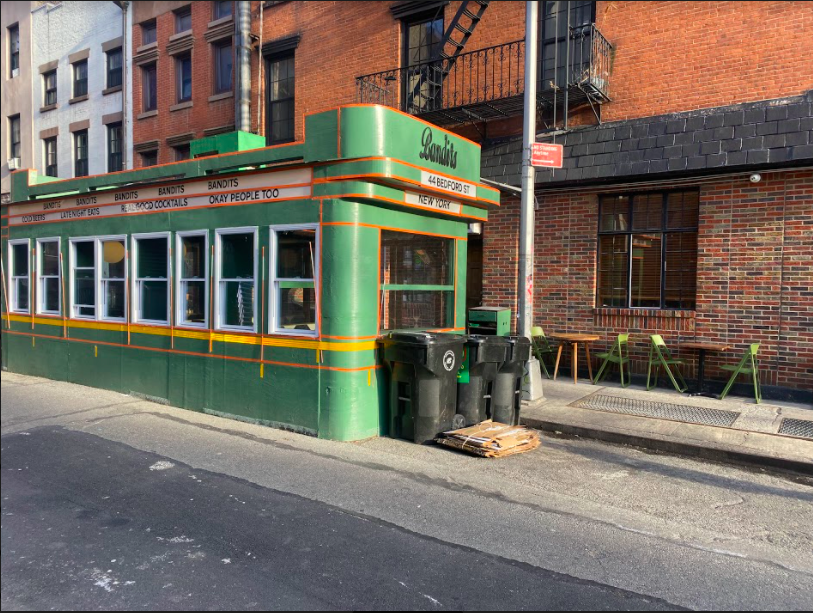 I hope to continue to research how these outdoor dining spaces develop and shape our urban centers and become a part of creating beautiful spaces for everyone to enjoy, as well as the potential of "greening" cities through outdoor dining and the revitalization of streetscapes in New York and other North American cities.