The Green Stitch: Knitting Communities Together One Garden at a Time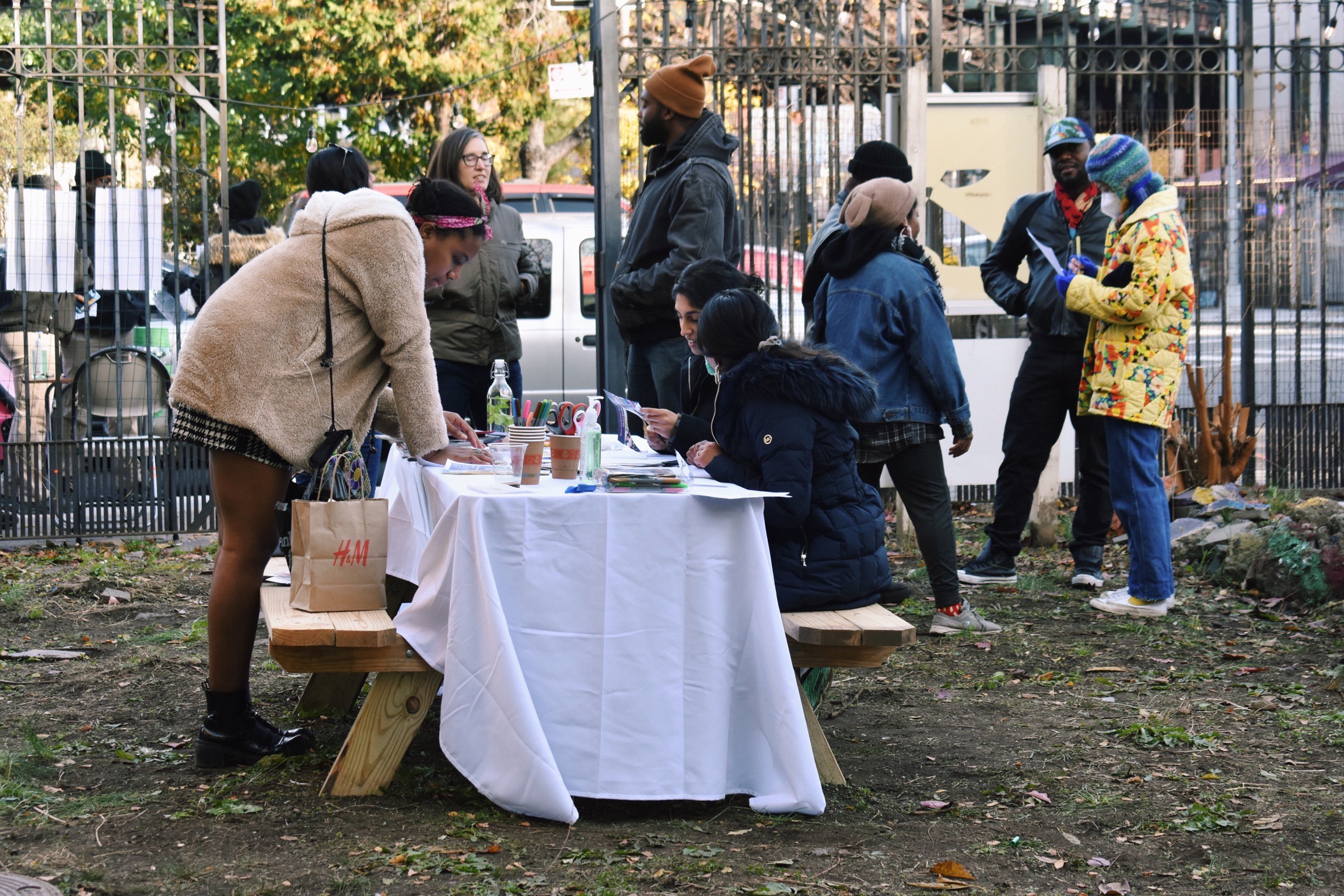 Ayesha Aghar, MArch '22
Sokaina Asar, MArch '23
Catherine Chattergoon, BArch '24
Jared Rice, BArch '22
Michelle Singer, BArch '22
Jubin Titus, MSArch '21
Humna Naveed, MS Urban Design '21
COMMUNITY PARTNERS
Sarah McCollum Williams, Executive Director, Green Guerillas
Matt Zebroski, Gardener, Green Guerillas
Domica Roberts, Program Associate, Brooklyn Queens Land Trust
Monica Rahman, Social Worker, Down with the Frown
FACULTY ADVISORS
Alexandra Barker, GAUD
Jerrod Delaine, Construction/Facilities Management
Peter Macapia, GAUD
School of Architecture, Graduate Architecture and Urban Design
Taconic Fellowship
---
The Green Stitch: Knitting Communities Together One Garden at a Time is a project that focuses on better connecting community gardens with their local communities, offering our students' design abilities and Pratt Institute's resources to aid community gardens in becoming inclusive and involved community cornerstones.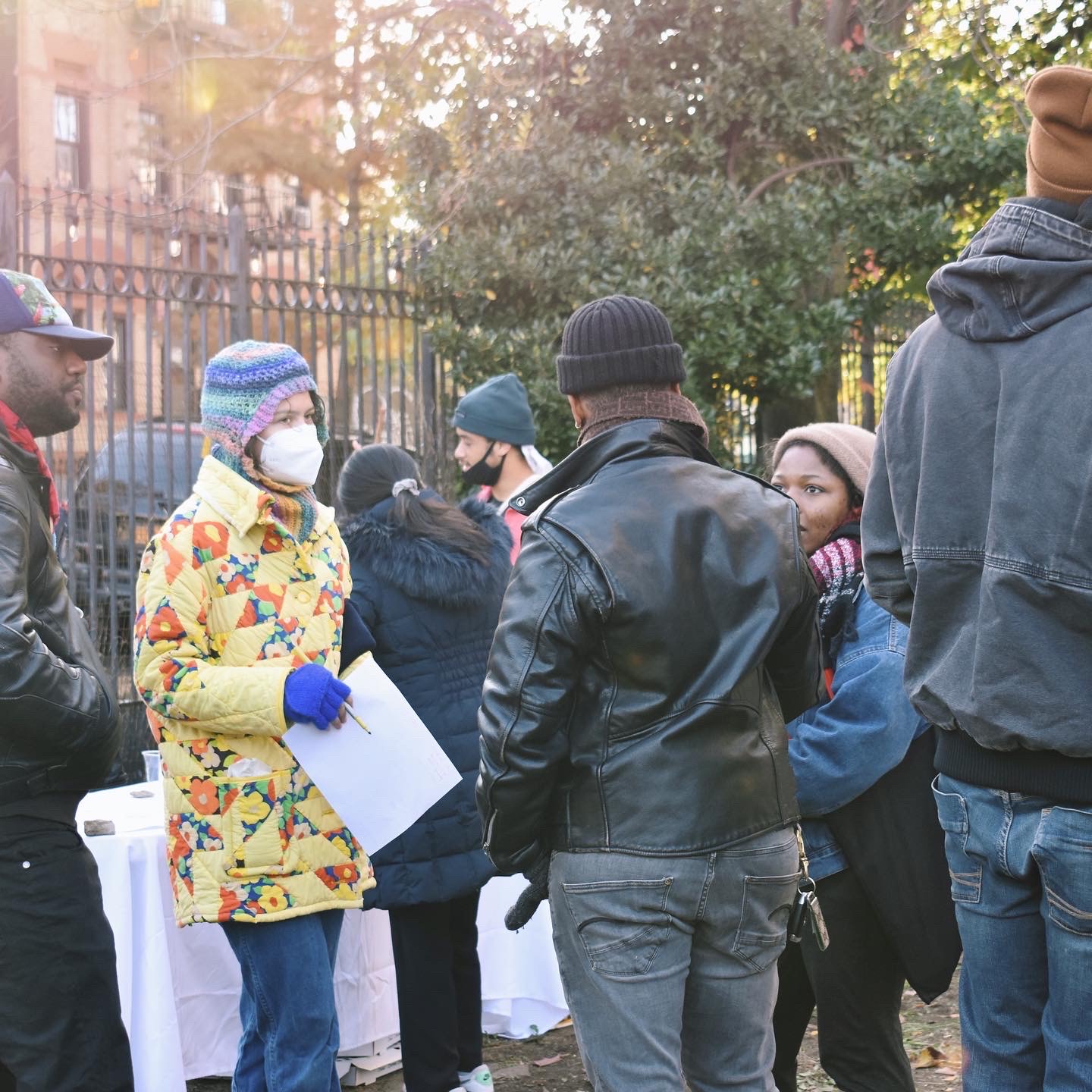 This project brings together design, education, activism, and community engagement, all while creating a precedent to reconnect our pedagogy with the lived experiences of our neighbors. As architecture and design schools, we often speculate within local and BIPOC communities, pointing out spaces for improvement without real experience within or input from these communities. Yet, these same communities continue to face gentrification and disenfranchisement. By centering local residents as active participants in the design of their environments while emphasizing the importance of person-to-person relations in community, through workshops, interviews, and research, we will foster inclusivity and outreach between Pratt students and our community, focused on a common goal of community revitalization.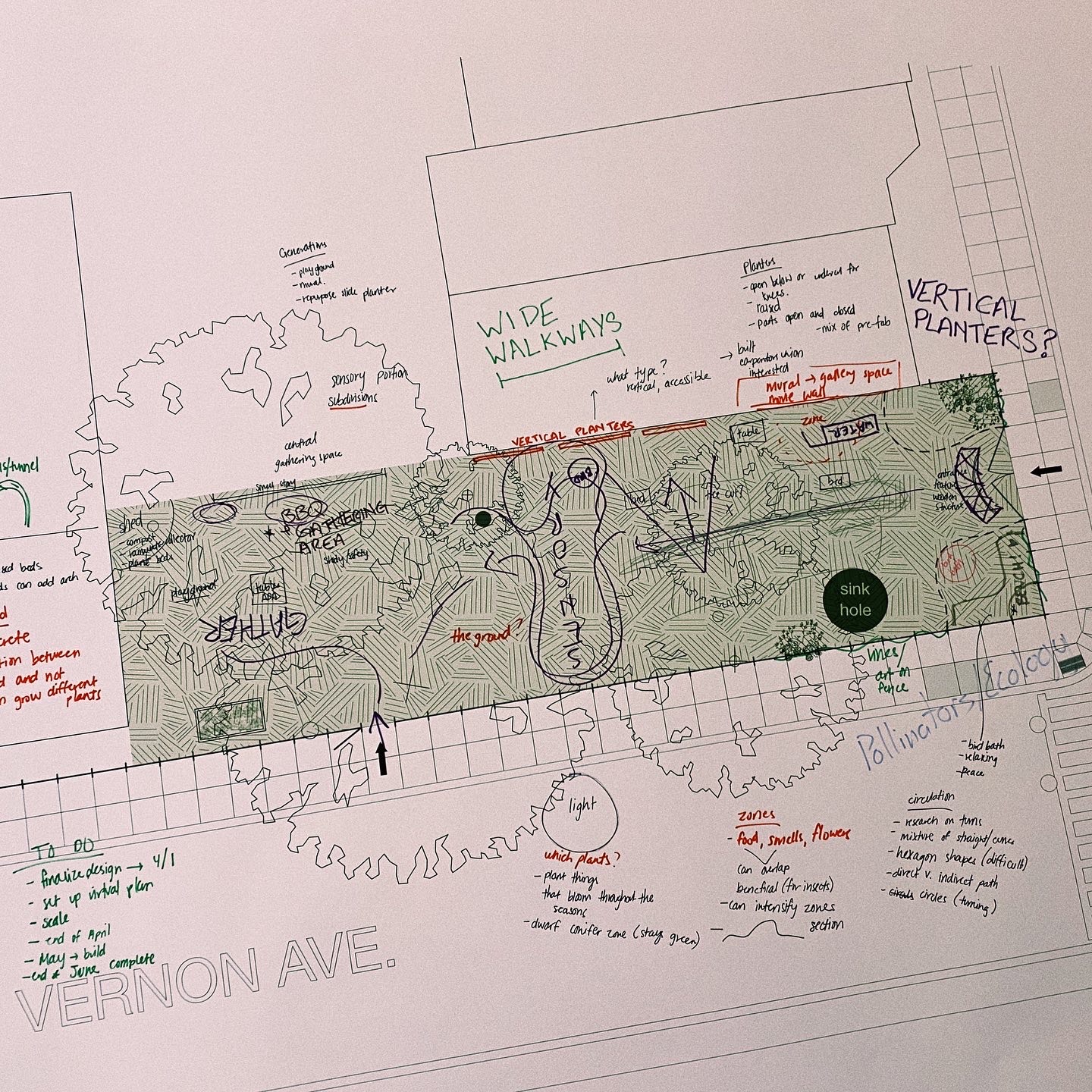 With our community partner, Green Guerillas, we will create community spaces that function as community hubs with local art installations, restorative justice events, and historic preservation that will culminate into community recipe books, events, and increased access to local public space. We believe that community gardens, when looked at as instruments of space reclamation, can provide a new vision for imagining inclusivity in public spaces in New York City.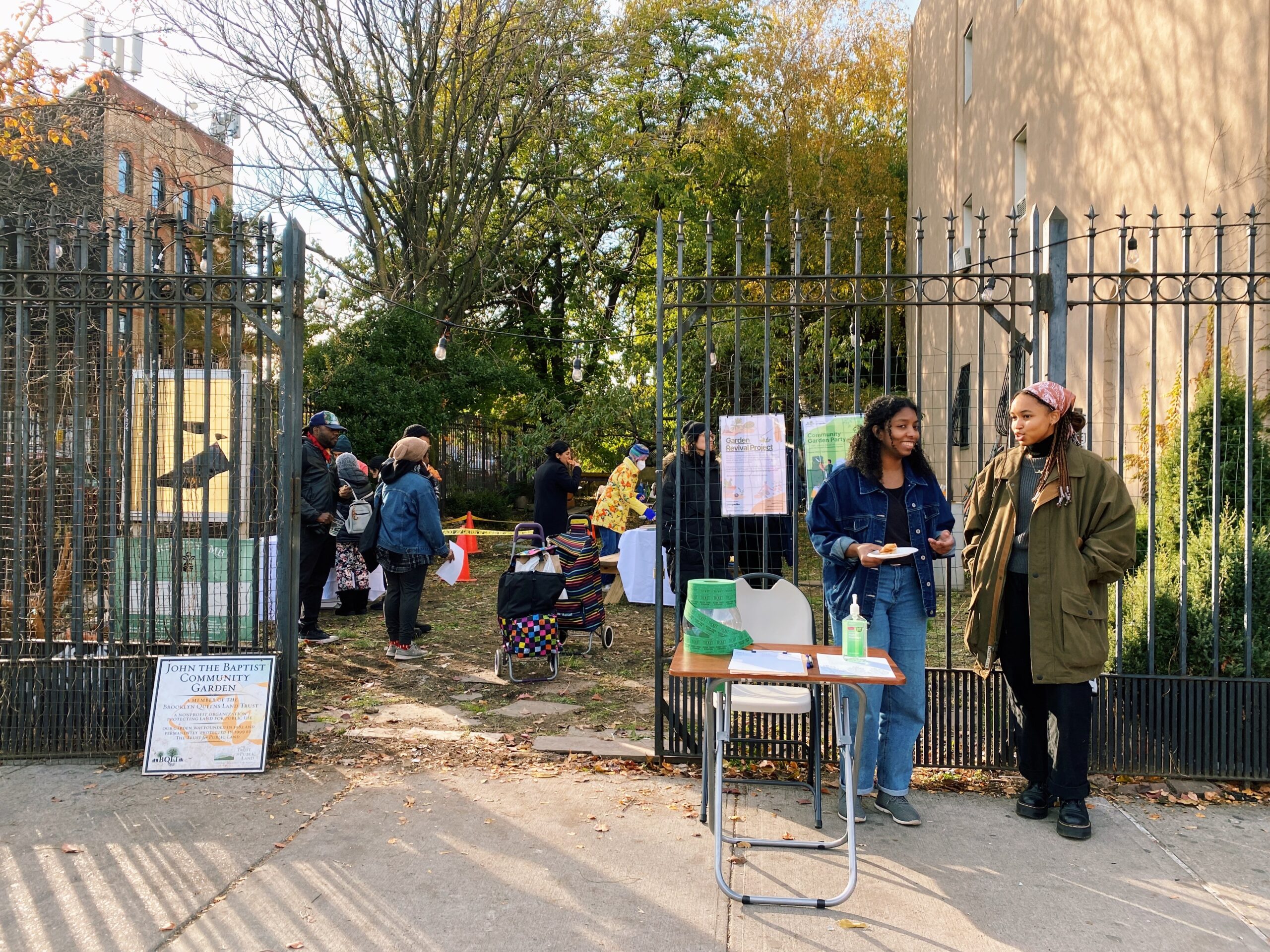 We are currently working on restoring John the Baptist Garden in Bedford-Stuyvesant and designing a therapeutic garden in the space. In the fall, we worked with Green Guerillas to clean up and host events in the garden to welcome community members back into the space, inviting them to share their vision for the garden and join us in the garden creation process. This spring, we are working on finalizing the garden design, using ADA and restorative garden/horticulture therapy considerations and input from community design workshops to help guide us in the process. We are looking forward to continuing our work with Green Guerillas, BQLT, Down with the Frown, and community members to build the community garden together.
This project was founded by GAUDDEI Council Member, Ayesha Agha, in collaboration with students from Undergraduate Architecture, MS AUD and MArch, members of NOMAS, members of Pratt Futures, and several GAUD faculty members.