Tackl Board: Adaptive Cooking
Selin Miskavi, BID '22
Ignacio Urbina Polo
Interviewees: Beril Miskavi, Colleen, Elyse Newland, Nilufer Gazioglu, Emre Sen
School of Design, Industrial Design
---
Tackl Board is a cutting board with attachments for kitchen use and considers cooks with less mobility or strength in one hand.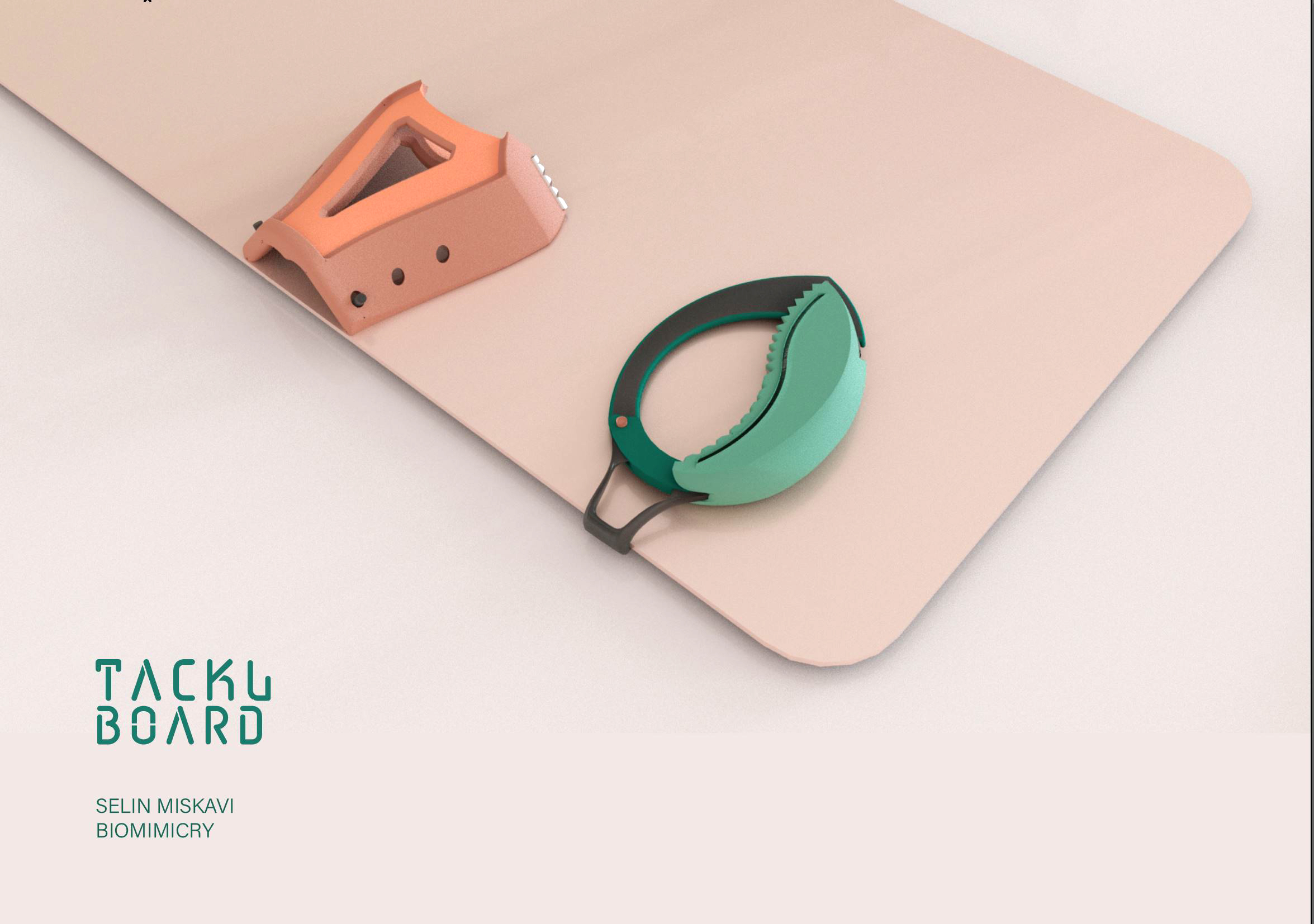 Many individuals experience conditions that affect their grip strength: arthritis, paralysis, and limb differences. Even a broken hand can affect the experience of cooking.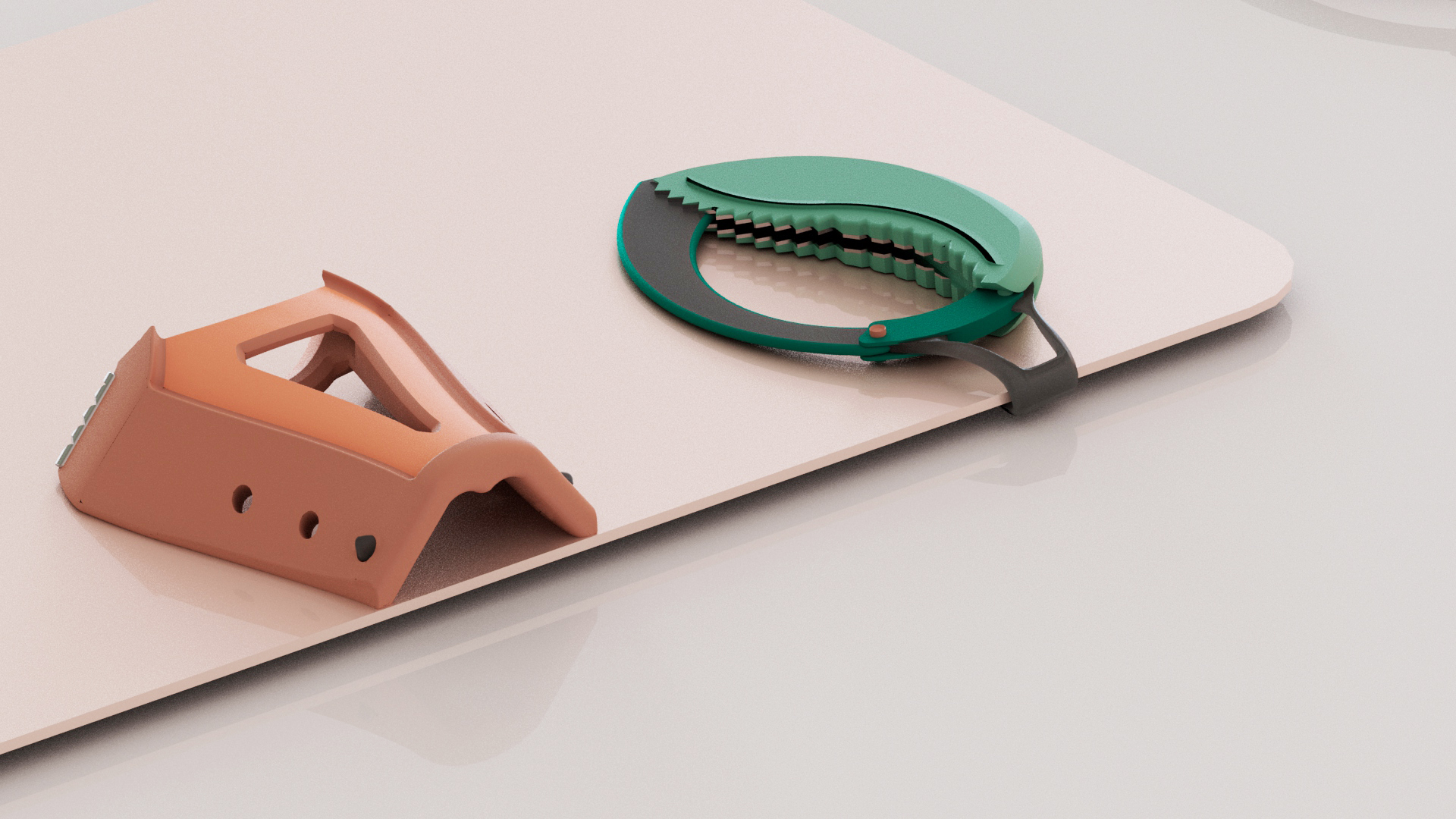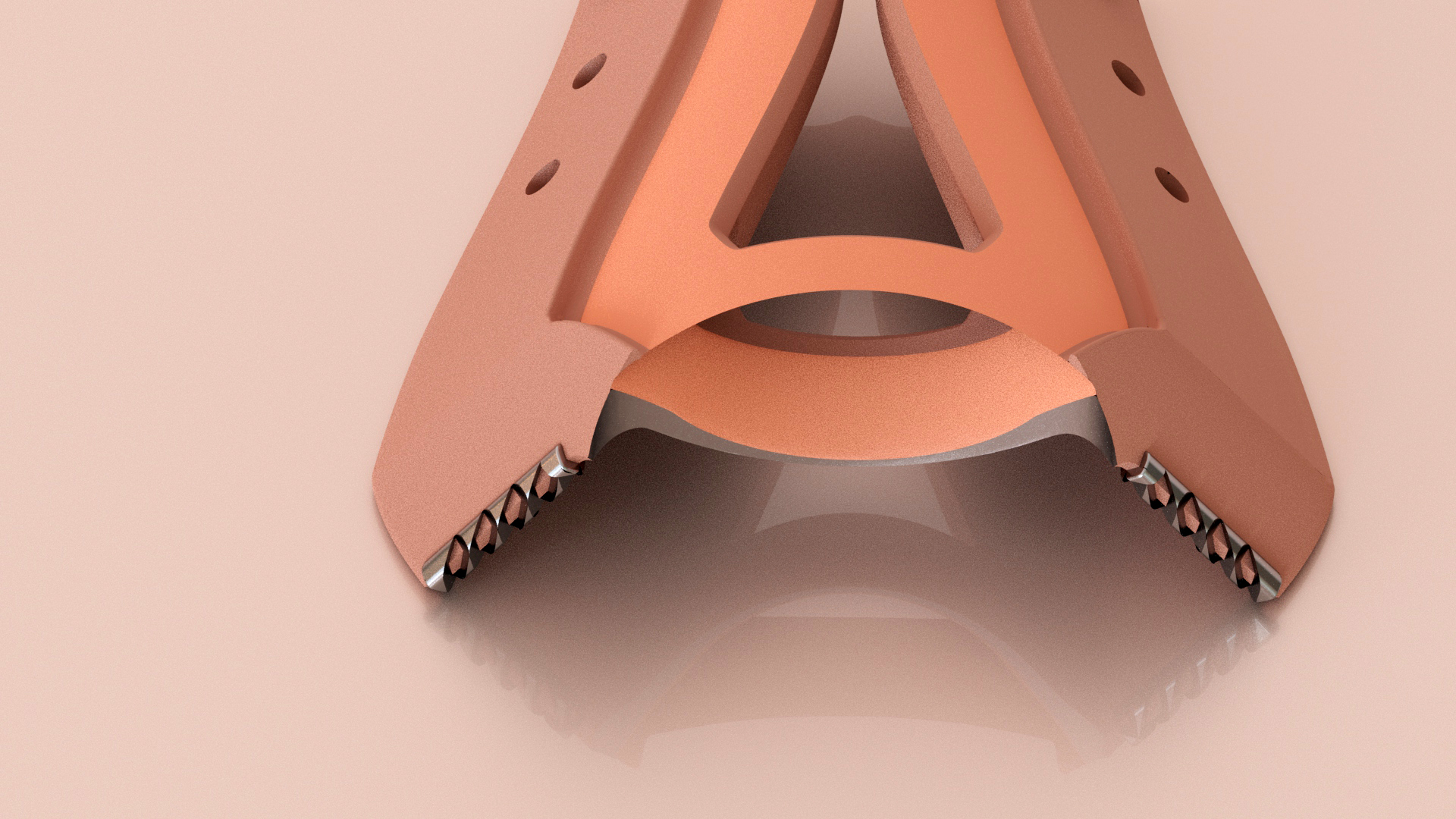 To create the Tackl Board and its attachments, I was inspired by the structures on the flexible tentacles of a giant squid that have razor-sharp teeth and hooks. The squid's tentacles have tiny suction cups and amazingly catch prey. A similar principle is used for cutting vegetables and fruits to help with the ease of gripping.