Interior Designs: Demolition and Reconstruction of the Self in Eating Disorder Recovery through Transformable Collage Book Making
Jackie Proszynski, MPS Art Therapy and Creative Development '21
Linda Siegel
School of Art, Creative Arts Therapy
---
Rather than drywall and flooring, the interior self is built upon experiences, traumas, and internalized relationships that give structure to the human psyche.
Eating disorder pathology may be partially explained by disruptions in ego-emotional development that disrupt self-integration processes throughout life. Art-based interventions that aim to resume movement through key psycho-affective-relational development by connecting split, fractured aspects of internalized object relationships may have particular benefit for eating disorders patients.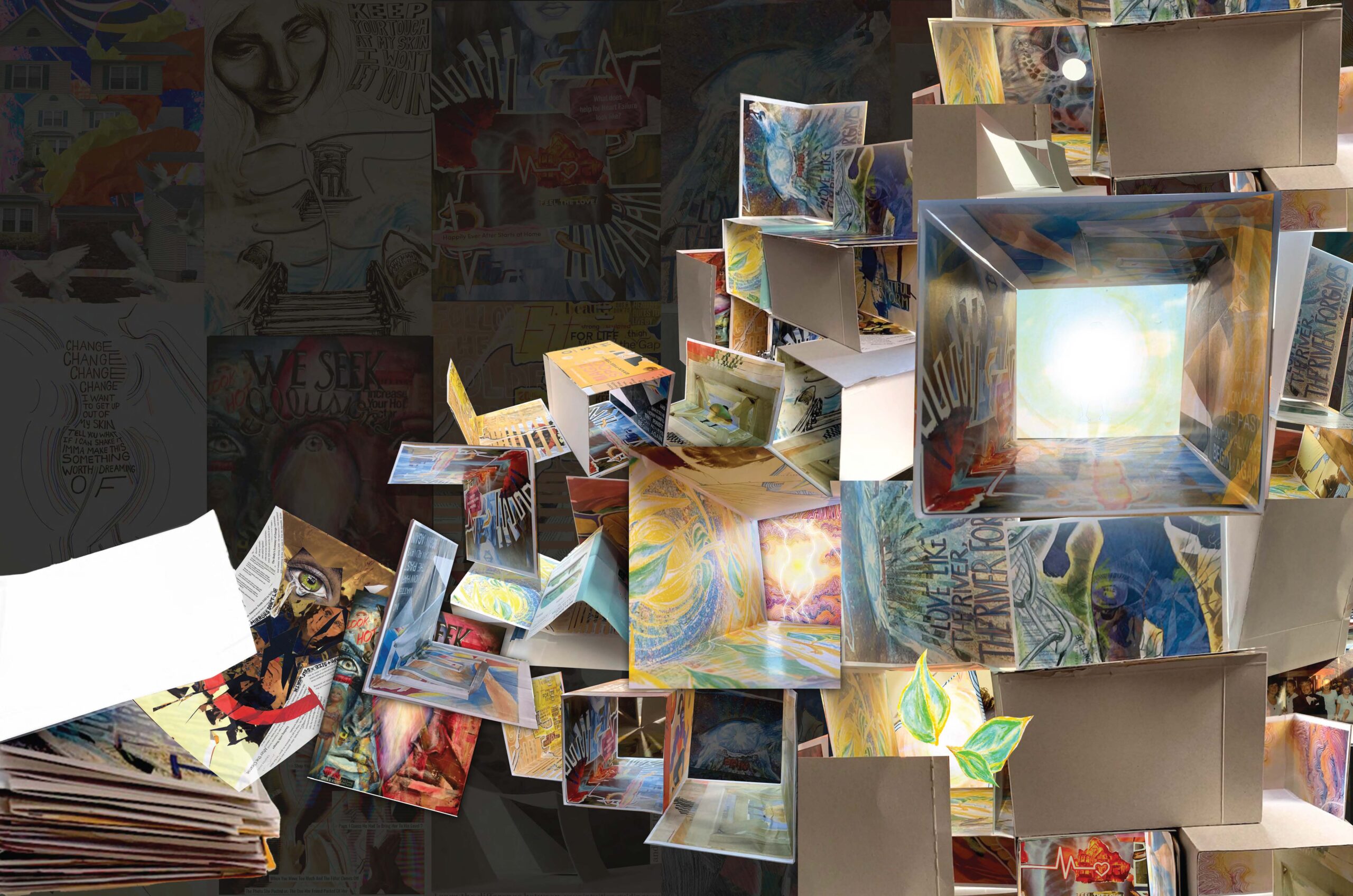 This rhizomatic self-study offers new methods of addressing the psychodynamic, embodied, and family systems aspects of eating disorder etiology by implementing a metaphoric demolition and reconstruction of the interior self via creation of a three-dimensional, transformable collage book that enacts ego death and rebirth and evolves throughout the therapeutic journey.