NYCHA After School Arts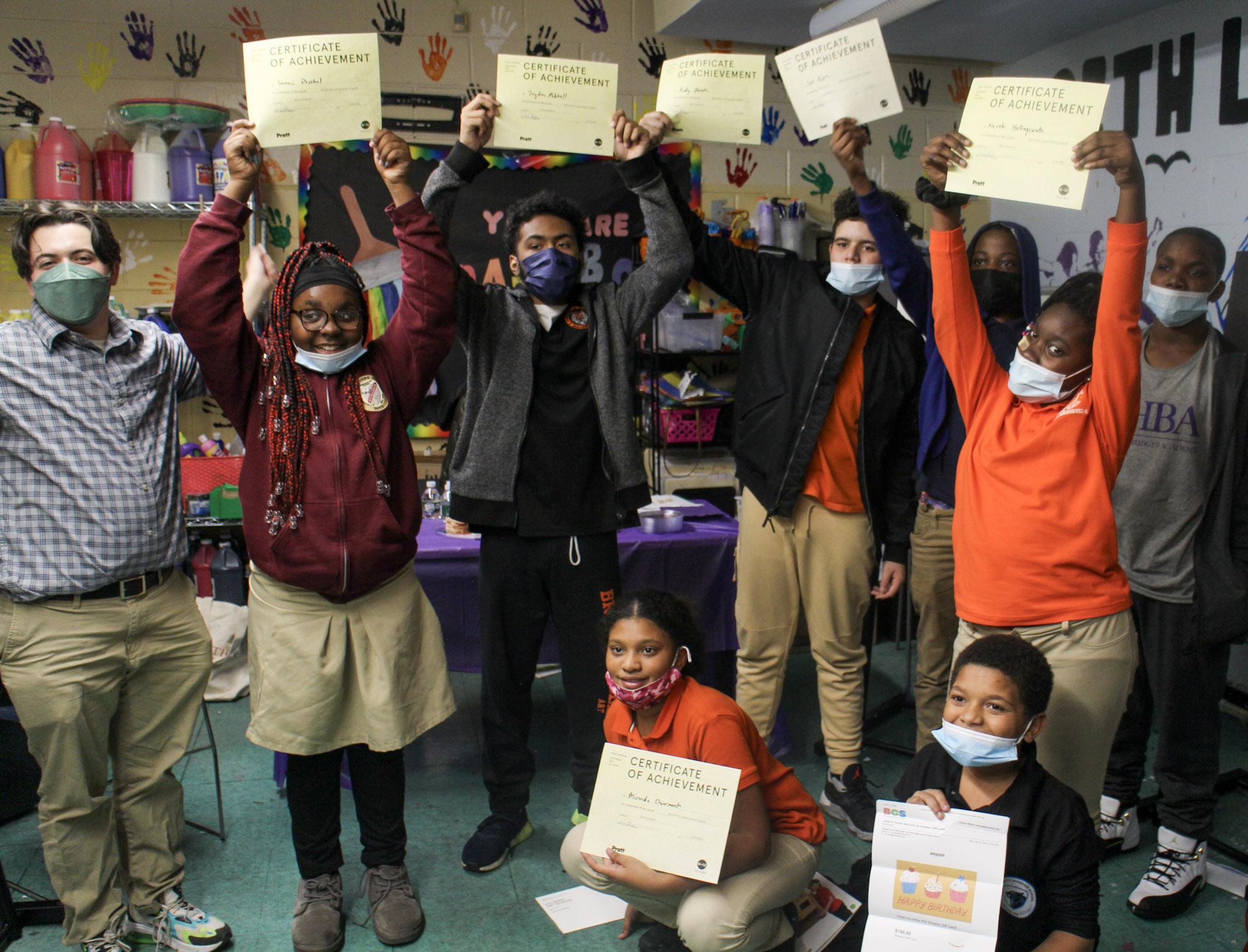 Daniel Bergman, Director, Center for Art, Design and Community Engagement K-12 and Drue Schwartz, MA Art and Design Education '20
Provost
---
The Center K-12 launched an exciting new partnership with Brooklyn Community Services (BCS) to offer after-school visual arts programming at two NYCHA facilities. BCS's internal research showed that there was strong interest in visual arts programming in the communities they serve. Our partnership was developed in response to aspirations expressed by the community.
This year, teaching artist Drue Schwartz will deliver twenty weeks of programming to groups of elementary and middle school students enrolled in the Cornerstone programs run by BCS at Seth Low Houses and Farragut Houses. During the fall term, students used a variety of printmaking techniques, from mono-printing to relief prints, to express their visions of self, community, and social justice that were in alignment with NYC's themes for Cornerstone programs this fall. The programs culminated in exhibitions attended by students, families, Pratt and BCS staff. This spring, the program will focus on themes of wellbeing and community caretaking. With Drue's continued support and guidance, youth will explore 2D and 3D materials, ranging from tempera paint to air-dry clay.
To date, the program has had solid attendance and has been an important part of BCS's work to re-engage their youth communities for in-person classes in the wake of the pandemic and the closure of their program sites during the 2020-2021 academic year.