Data Through Design 2022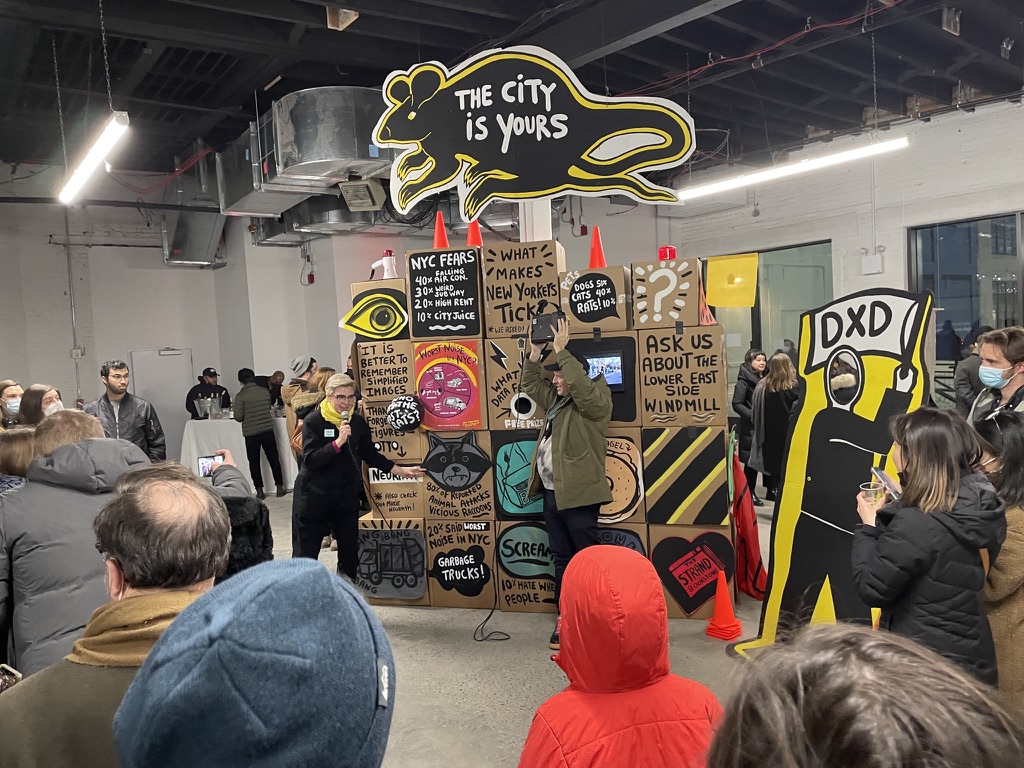 Can Sucuoglu
Jennifer Dalton
Feel My City Breaking & Everybody Shaking
Julia Bloom, Sukanya Aneja, and Michael Hsu
Compositions: NYC
Mansi Shah, Lucy Hatem, and Torstein Johansen
Counterpoints
Nancy Smith
Our Neighbors: Urban Animals of New York
Renée Crowley
Wasted Potential
Sally Kong and Owen Trueblood
Parks x Needle
Alec Barrett
Every Row is a Garden
Cindy Stockton Moore, Rachel Blake, John Stockton, Hoang Pham, and Rachel Wetzel
Shadow Tag
Works on Water (WoW): Clarinda Mac Low, Emily Blumenfeld, Carolyn Hall, sTo Len, Eve Mosher, Nancy Nowacek, and Sarah Cameron Sunde
Finding Your (Softer) Edge
Daphne Lundi and Gloria Lau
99 cents & Up & Up
Jason Forrest and Jen Ray
New York Alive!
Jeff Fossett, Jesse Bryant, and Evan Finkle
Blue Lines and Future Coral
Spatial Analysis and Visualization Initiative (SAVI)
---
Data Through Design is an independent collective that organizes an annual data art exhibition featuring works that creatively analyze, interpret, and interrogate data made available in NYC's Open Data Portal, a valuable civic resource aimed at increasing information access and transparency.
The exhibition opening was a highlight of the New York City Mayor's Office of Data Analytics and BetaNYC's Open Data Week.
Each year, a different theme is developed to challenge artists to surface hidden stories, patterns, and connections in data, while examining the shortcomings of this data and question its claims to objectivity.
These novel and artistic creations harness the potential for data to enliven and deepen our understanding of life in the city and explore its limitations.
These interpretations remind us that, while data may be seen as a cold, abstract approximation of the world as it is experienced in real life, gathering and interpreting the numbers remains a deeply human endeavor. More information on Data Through Design can be found here: https://datathroughdesign.com/