Jonathan A. Scelsa
Research Assistants
Elizabeth Bobyr, MAarch '24
Renan Teuman, MArch '23
STUDENTS IN FALL 2021 ADVANCED RESEARCH STUDIO
Madeline Mertz, MArch '24
Dillon Marlow, MArch '24
Daniel Hsu, MArch '24
Aashna Bajaj, MArch '24
Andres Roncal, MArch '23
Fangbo Bai, MArch '24
Jemma Liu, MArch '24
Yun Jou Lin, MArch '24
Netanya Abramson, MArch '24
Alexis Robinson, MArch '24
Cody Davis, MArch '24
Ishika Jain, MArch '24
Jennifer Birkeland – Assistant Professor of Landscape Architecture, Cornell College of Agricultural Sciences
Rachel Whitlow – Curator, the Haverstraw Brick Museum
School of Architecture, Undergraduate Architecture
---
Aeroponic Aggregates: Robotically-formed Bricks for Habitat Reformation includes work conducted through a research fellowship at the Consortium for Research and Robotics in 2021.
Aeroponic Aggregates is a meditation on the role of masonry construction within contemporary building culture by re-examining the volumetric nature of the brick for its capacity to sustain biological life.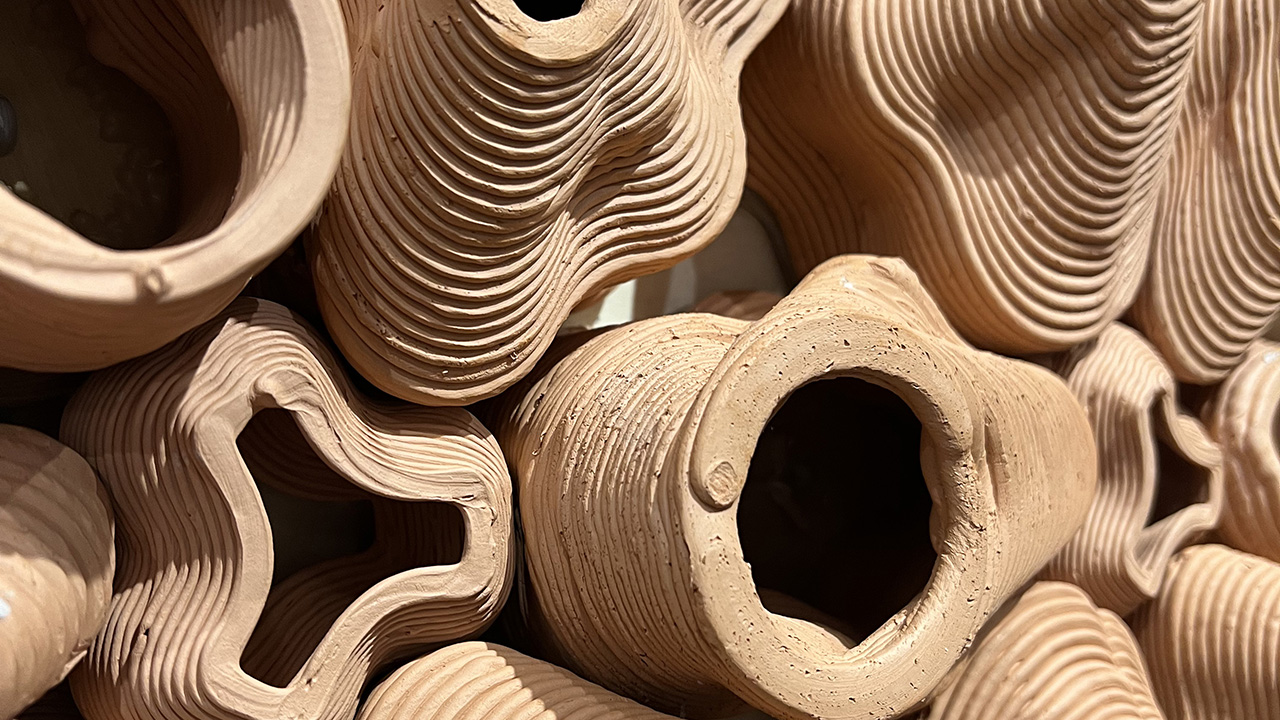 The methodology utilizes ceramic-additive manufacturing towards the production of porous volumetric bricks capable of sustaining plant-based aeroponics and small fauna.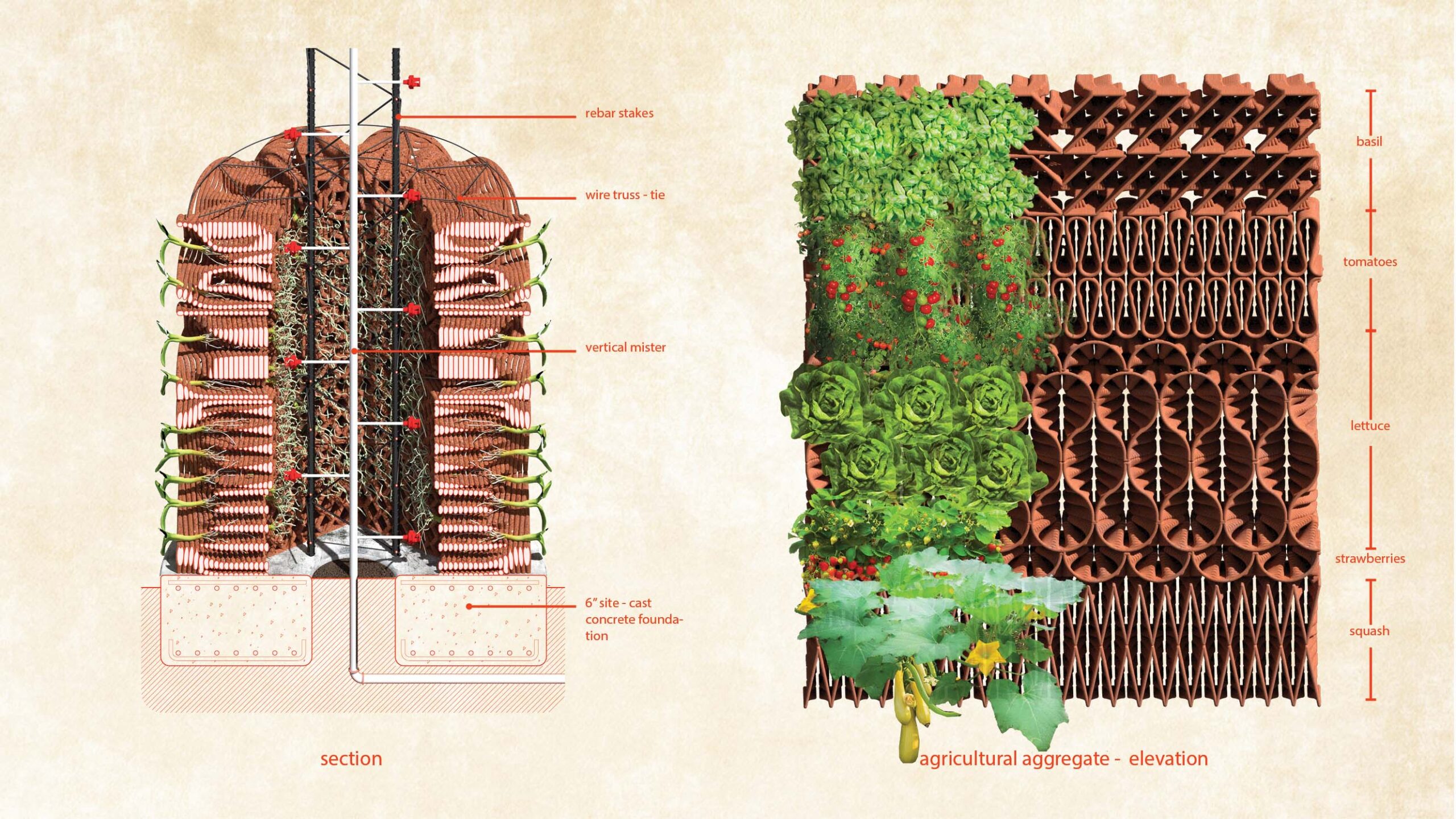 The deep integration of these natures serves as a critique of the post-modern application 'sticker-brick' and 'green-wall' as a commodified part of gentrification.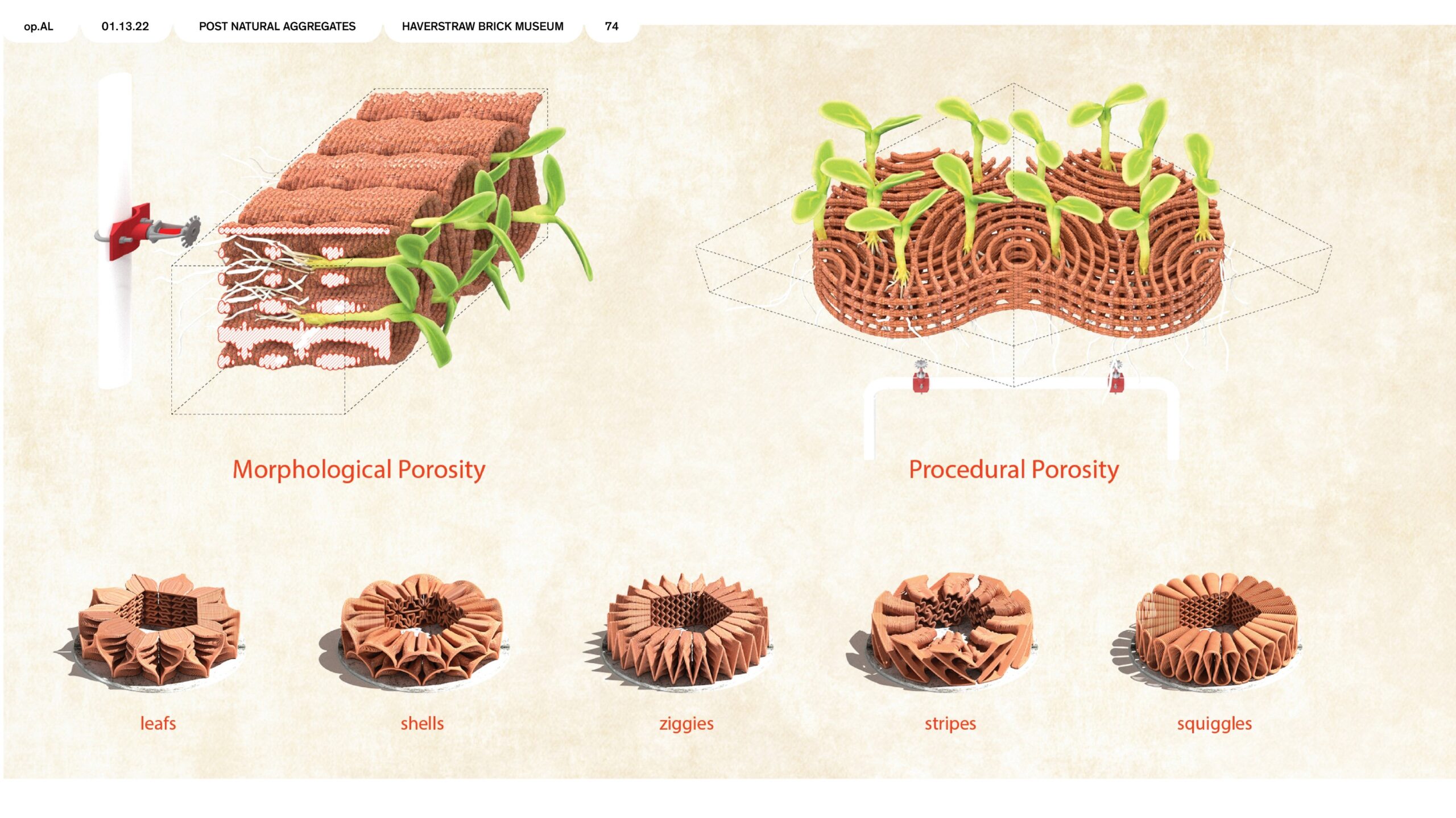 The promise of this new construction is suggestive of a rebalance of our urban ecologies, while simultaneously lowering our buildings' contribution to the urban heat island.