As a future historic preservation professional, you'll gain the skills and experience needed to preserve historic architecture and cultural heritage that reflects our past and shapes an equitable and inclusive future.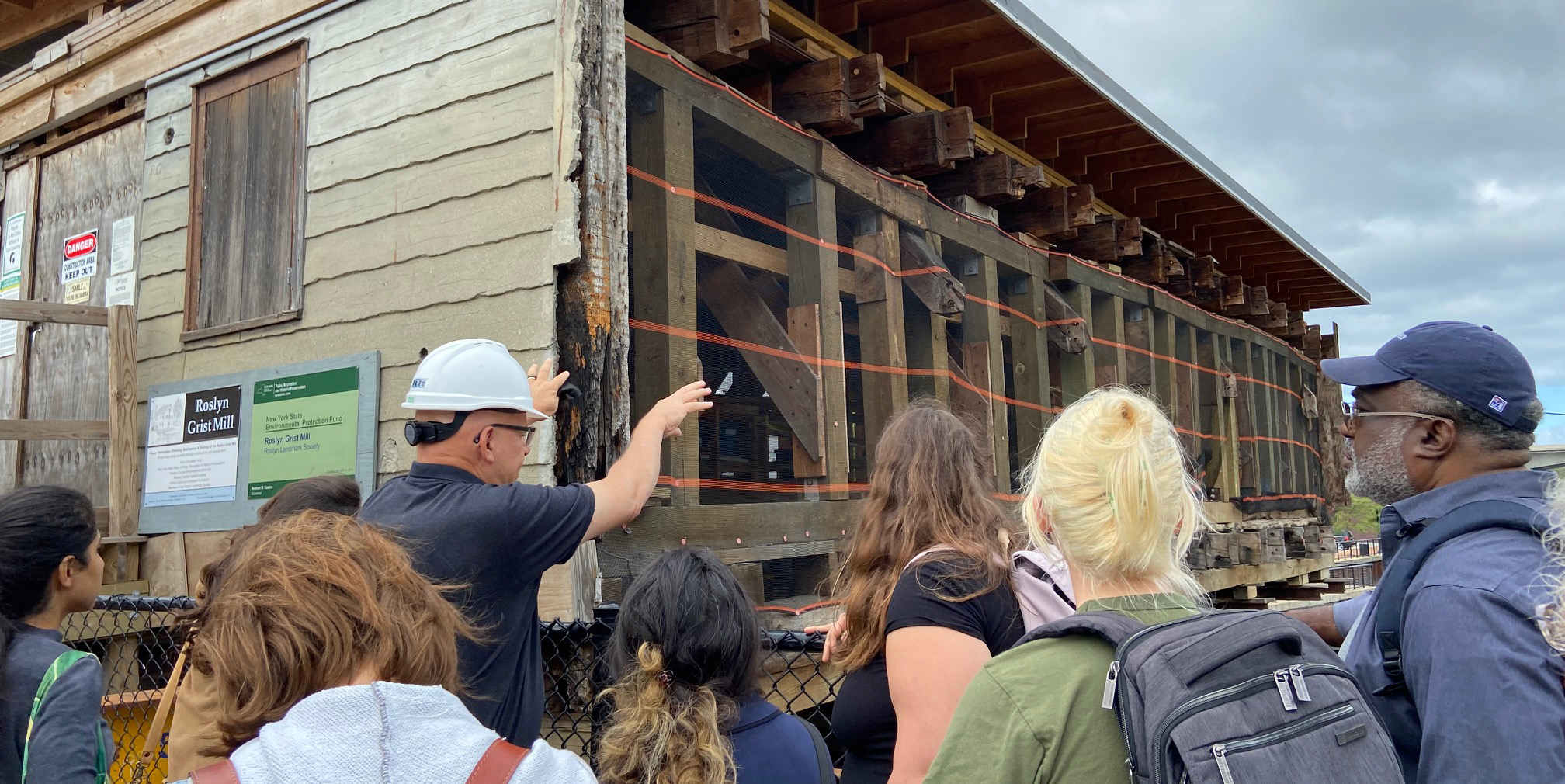 Type

Graduate, MS

Department

School

Credits

47

Duration

2 years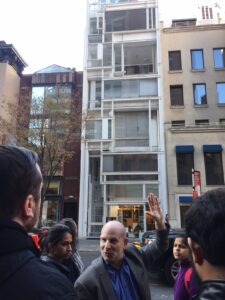 Historic Preservation at Pratt
Pratt's Master of Science program in Historic Preservation provides an excellent foundation in preservation strategies, practices, history, and theory, along with experiential learning opportunities. Our program offers interactive conservation projects, place-based and archival research, and class sessions at museums and studios where you'll learn directly from the field's most innovative professionals.
You'll develop the necessary knowledge, skills and experience to collaborate with community members in protecting valued cultural and historic sites at the local, national, and international levels while tackling complex issues such as gentrification, displacement, racial injustice, social inequity, and climate change.
Student Work
These examples of work by recent Historic Preservation graduates represent the kinds of projects you'll be engaged in as a Pratt HP student.
The Experience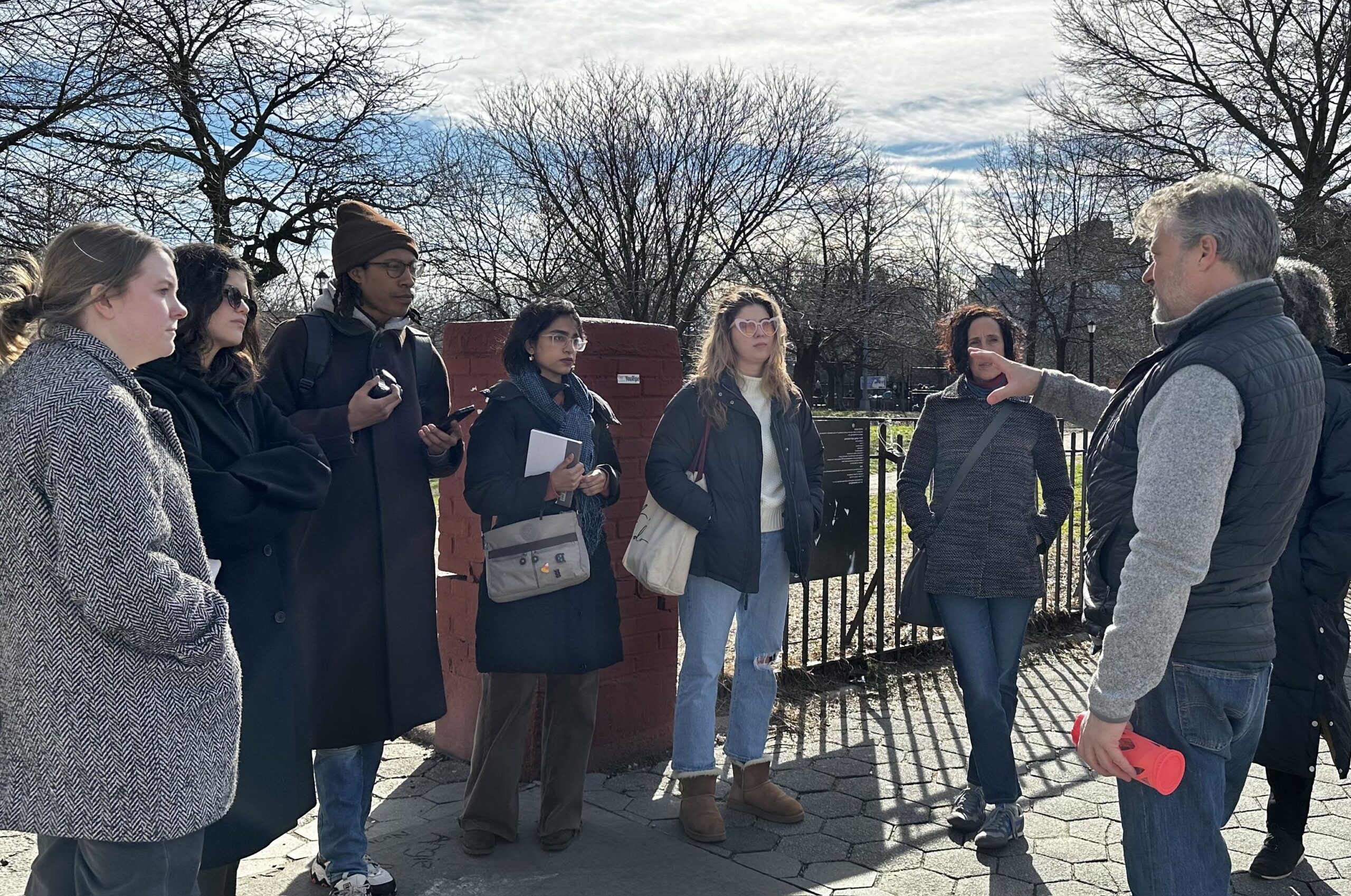 Immersed in Brooklyn's vibrant community and landscape, Pratt Historic Preservation students and faculty are both thinkers and doers. Our faculty scholars and practitioners bring their experience and connections to the classroom. Students come from a variety of disciplines, including architecture, design, fine art, history, the humanities, and the social sciences.
Multidisciplinary
A multidisciplinary approach promotes collaboration. Our partnerships within the Institute enable students to explore coursework in multiple disciplines and pursue their interests in climate-adaptive design solutions, preserving affordable housing, community storytelling through public art, cultural heritage studies, archival management, and more. This interdisciplinary education fosters learning and prepares future professionals to solve problems together.
Experiential Learning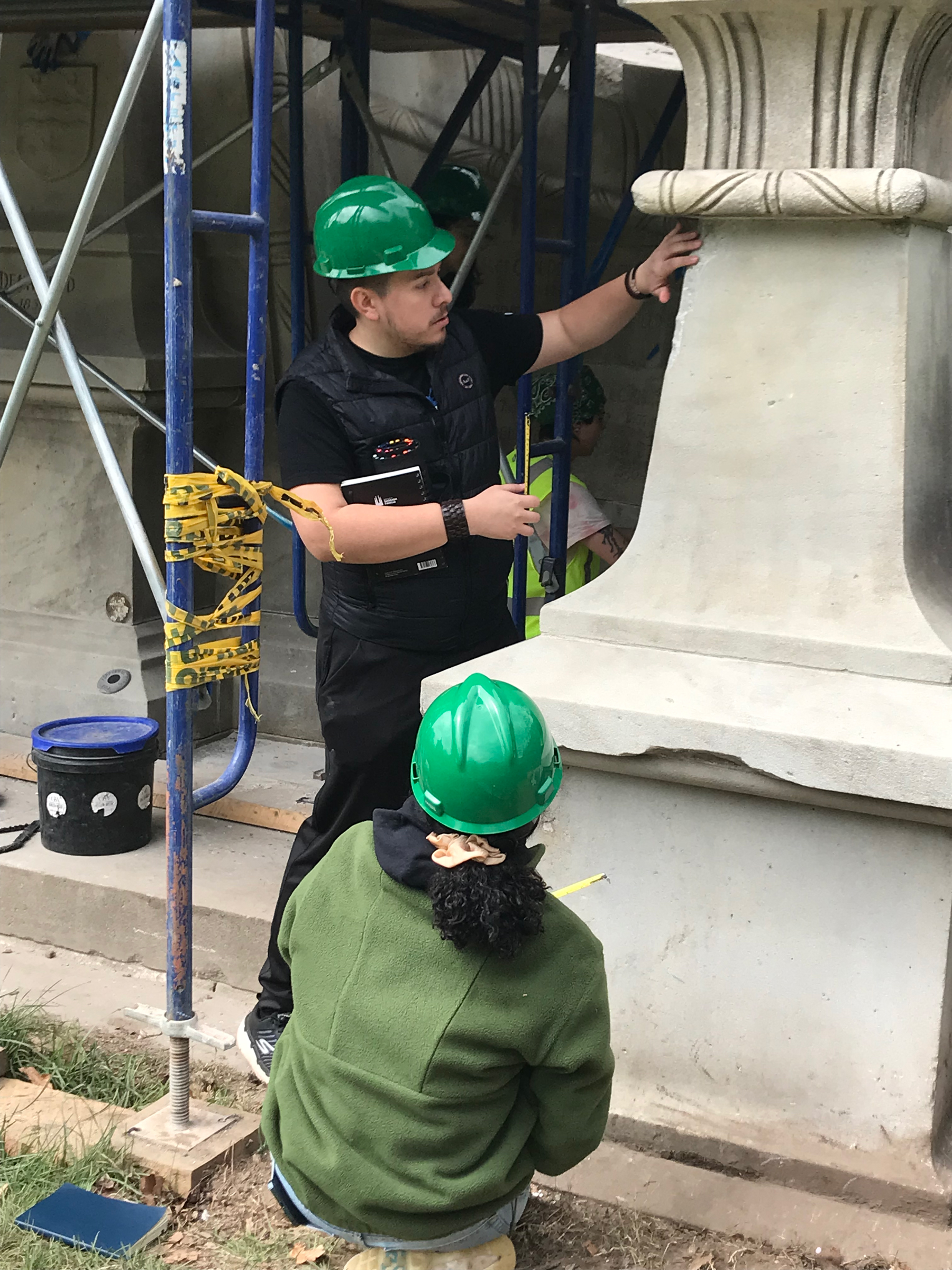 Real-world projects turn students into professionals. You'll prepare for the professional world by working directly with community partners as clients, tapping a neighborhood's history, cultural heritage, and architectural assets to empower residents to manage and direct change, with a focus on equity and social justice. You'll propose preservation strategies for real places. Recent studios have provided plans for interpretive community gardens in the South Bronx, green adaptive reuse in central Brooklyn, and preservation policies to save affordable Manhattan tenement apartments.
Internships & Fellowships
Our network opens doors locally, nationally, and internationally. Pratt's Preservation program connects students to paid internships and fellowships with some of the most prominent preservation organizations, conservation studios, and architecture firms in New York and beyond. We partner frequently with New York-based institutions such as the Brooklyn Historical Society, the Brooklyn Chapter of the American Institute of Architects, Green-Wood Cemetery, The Municipal Art Society of New York, The World Monuments Fund, and many others.
Study Abroad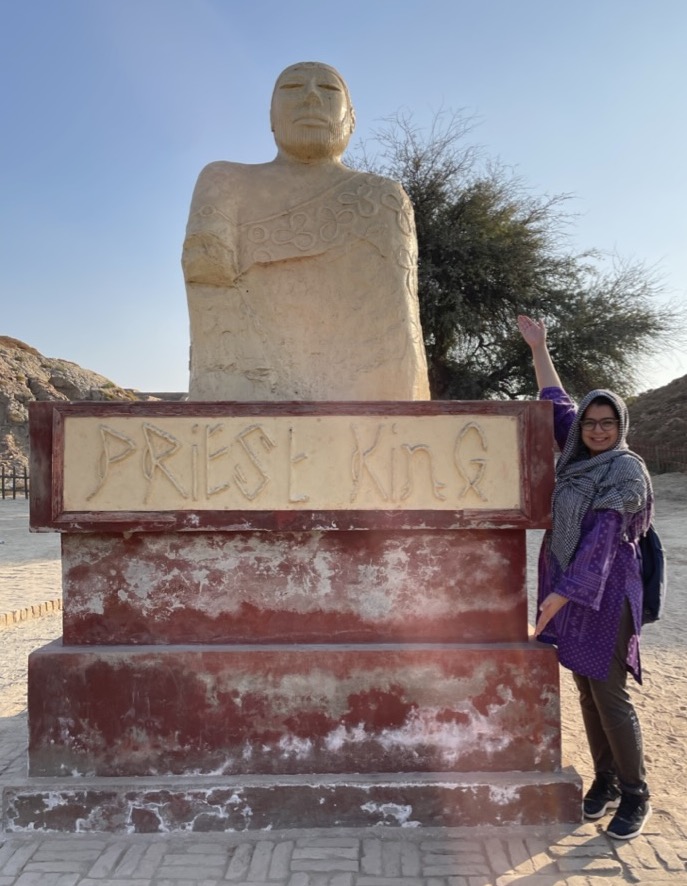 Immersing yourself in another culture is an incredible experience that enhances social justice-oriented heritage preservation studies. Together with our partners in the Graduate Center for Planning and the Environment we offer several internationally-focused courses each year, and Pratt's School of Architecture has deep connections with university partners around the world. Recent study abroad opportunities have engaged students in travel to Havana, Rio de Janeiro,Tokyo, Rome, Venice, and Amsterdam to name a few. Community and university partnerships in these cities have ensured our work supports efforts to preserve sites and neighborhoods of cultural, historical and architectural value to local stakeholders.
Our Faculty
Pratt Historic Preservation's distinguished faculty of outstanding heritage professionals and scholars value collaborative learning and strive to create a classroom environment in which each student's lived experience is respected and valued. They generously share their knowledge, experience, and professional networks to ensure student success throughout the program and beyond.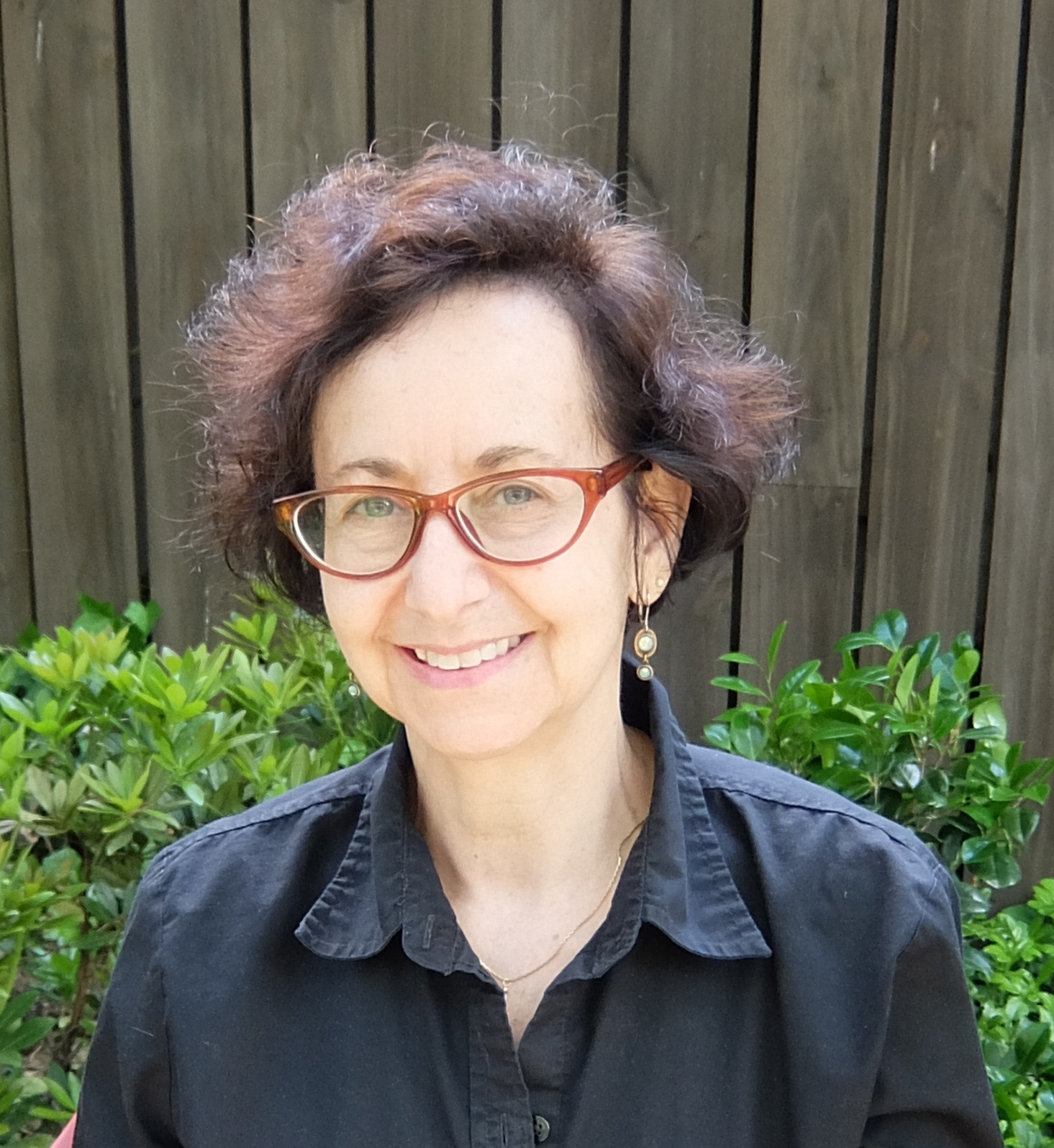 Academic Director of Historic Preservation; Adjunct Associate Professor
Person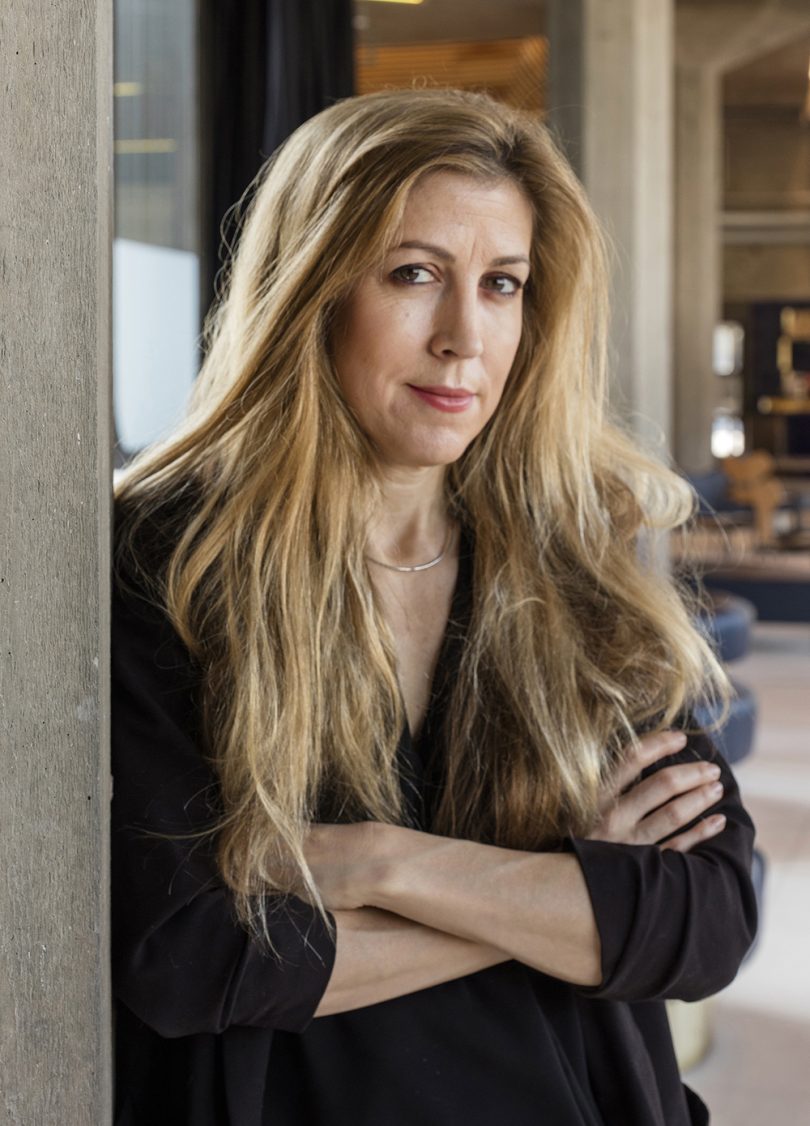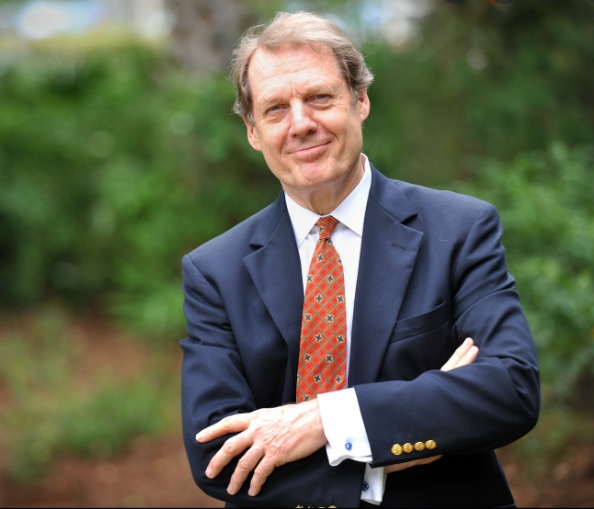 Visiting Assistant Professor
Person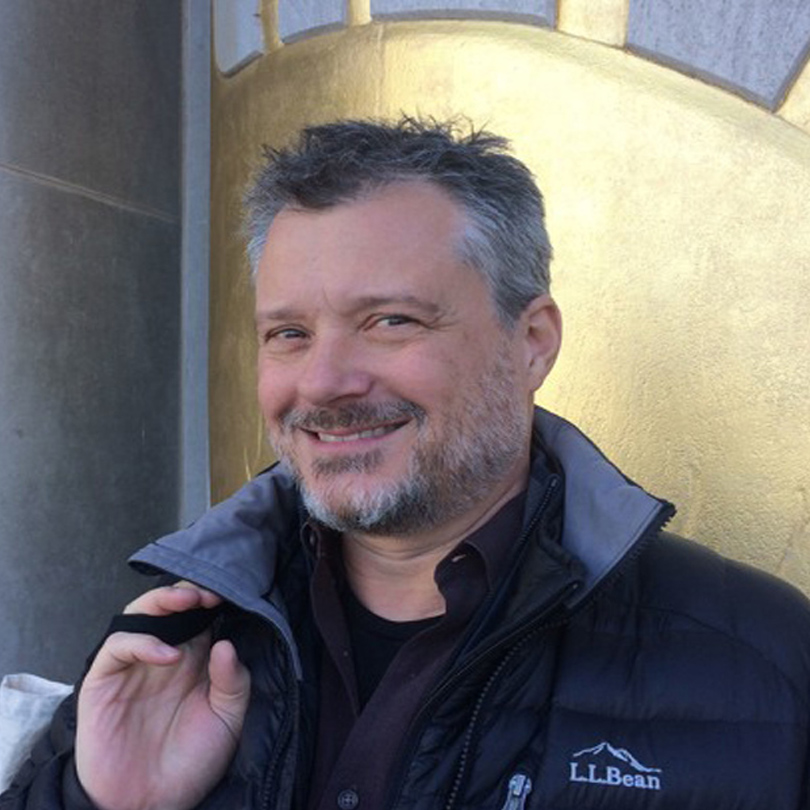 Visiting Assistant Professor
Person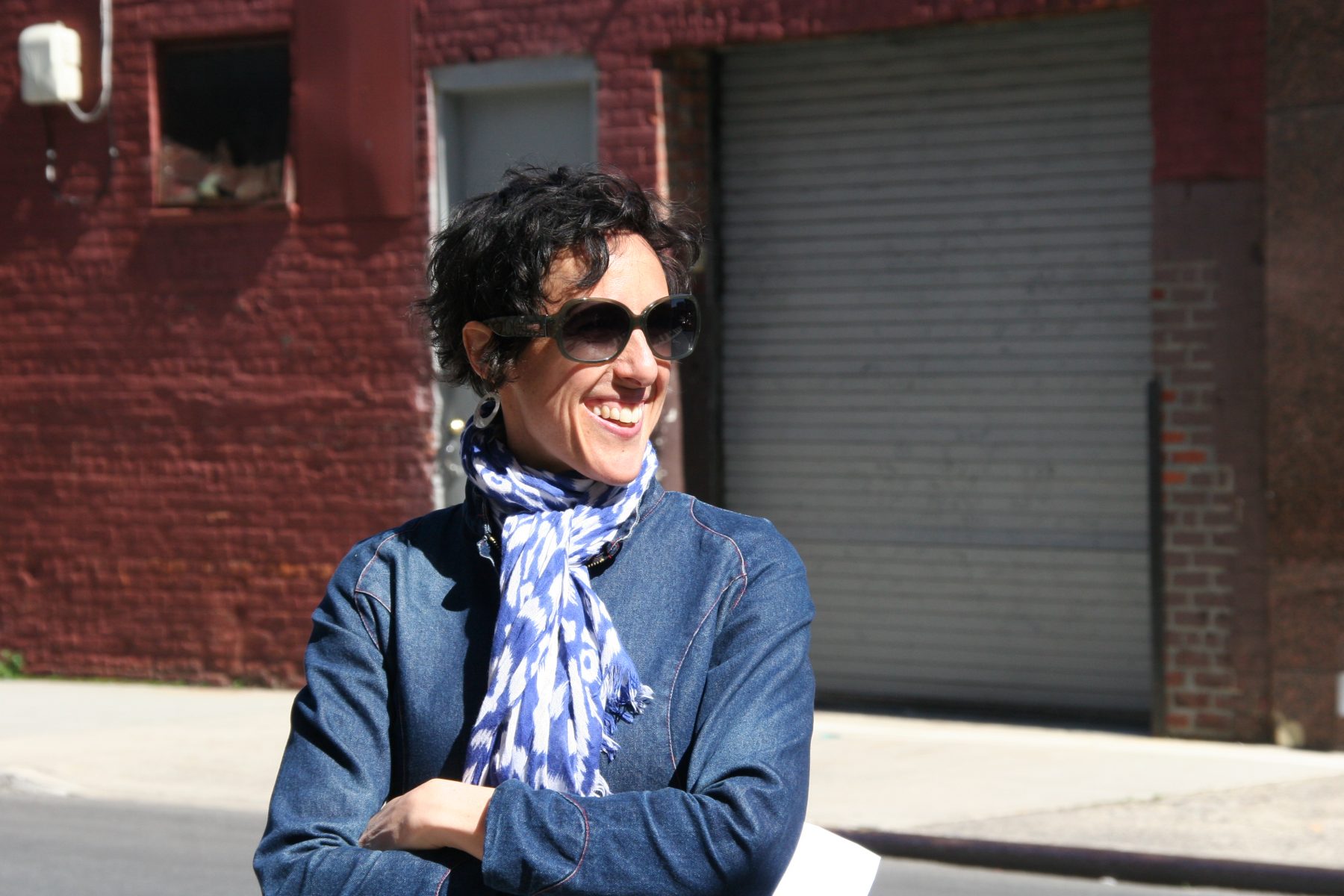 Visiting Assistant Professor
Person
Our Alumni
Our alumni are leading preservation advocates, architects, policymakers, researchers and innovators who are deeply connected to preservation and many allied fields. Their commitment to our program is unwavering. Under the auspices of the Pratt Historic Preservation Alumni Association, they generously donate their time and expertise to support students and graduates as they embark on preservation careers.
They hold impressive positions, such as:
Executive Director, Maine Preservation
Chief Projects Officer, History Colorado/Colorado State Historic Preservation Office
Regional Director for Latin America and the Caribbean, World Monuments Fund
Architectural Project Manager, RAND Engineering
Principal, Phillips Preiss Grygiel Leheny Hughes Planning & Real Estate Consultants
Program Director, World Heritage Monuments Toolkit Initiative
Associate, Stern & Bucek Architects
Deputy Director, New York City Landmarks Preservation Commission
Project Manager, PRESERV Building Restoration Management Inc.
Executive Director, Docomomo U.S.
Architectural Historian, Dewberry
Project Manager, AYON Studio Architecture and Preservation
Regional Planner, East Alabama Regional Planning & Development Commission
Development Director, Pan Am Museum Foundation
Founder & Executive Director, Community Alliance for Heritage and Preservation
Success Stories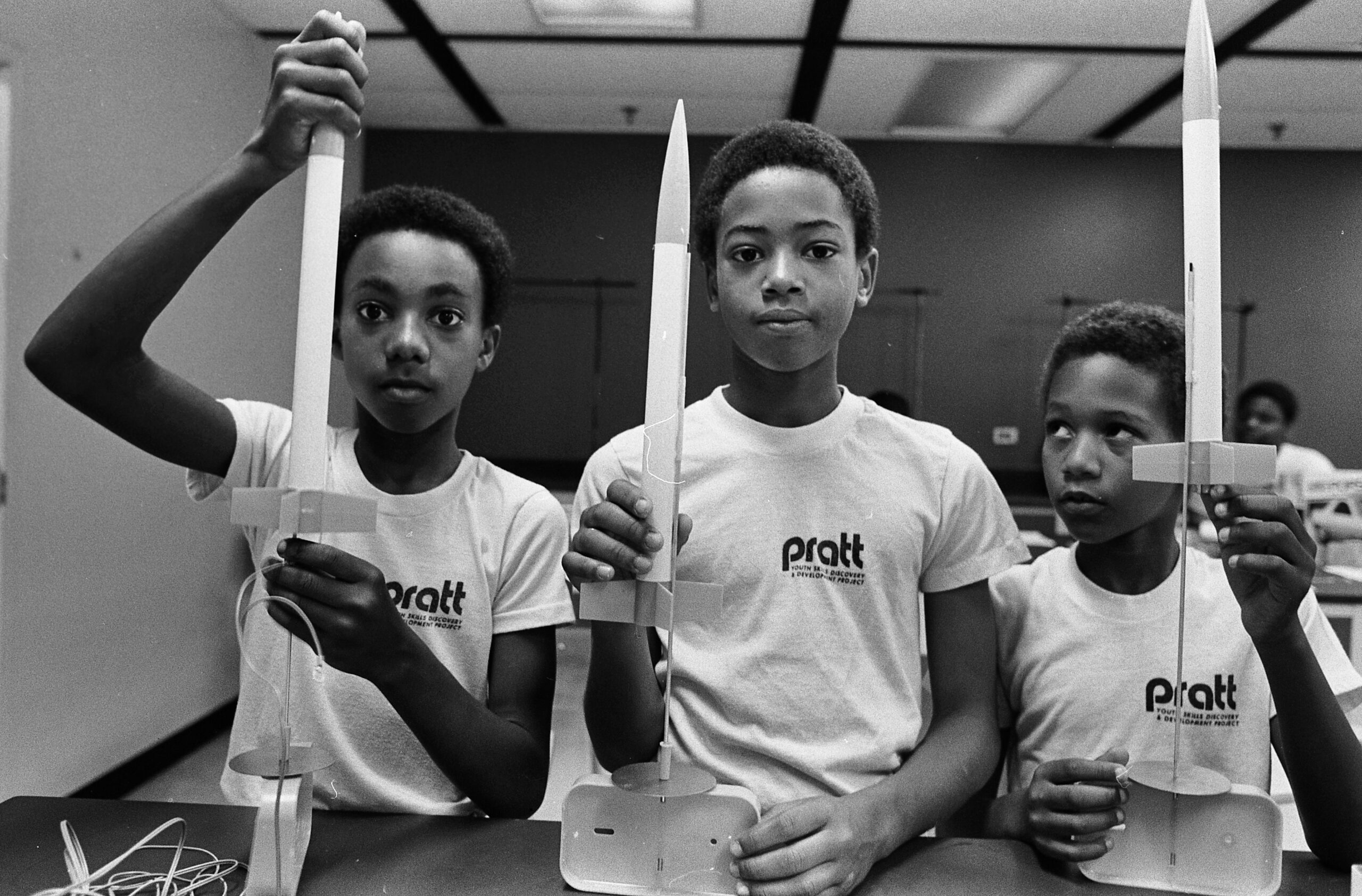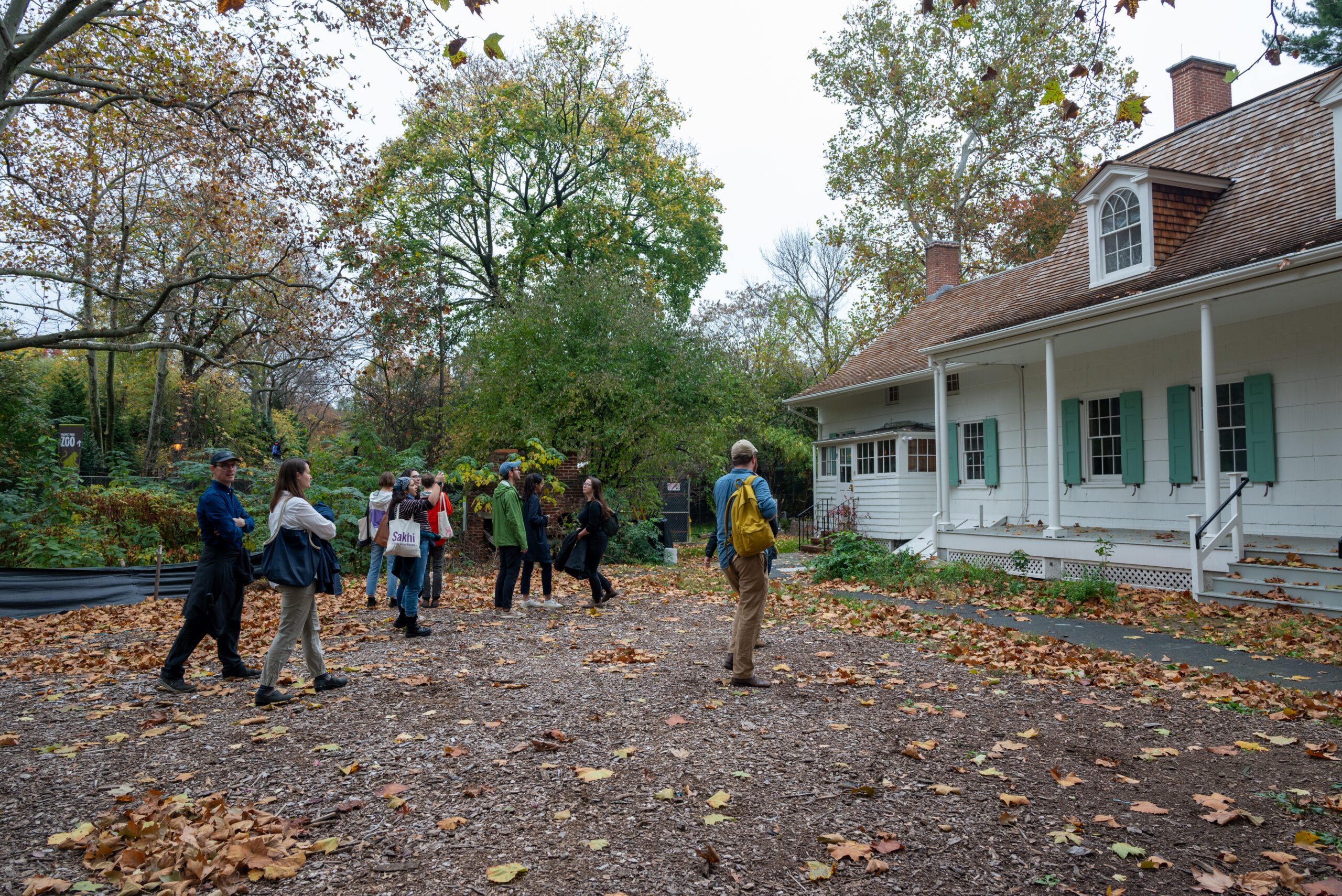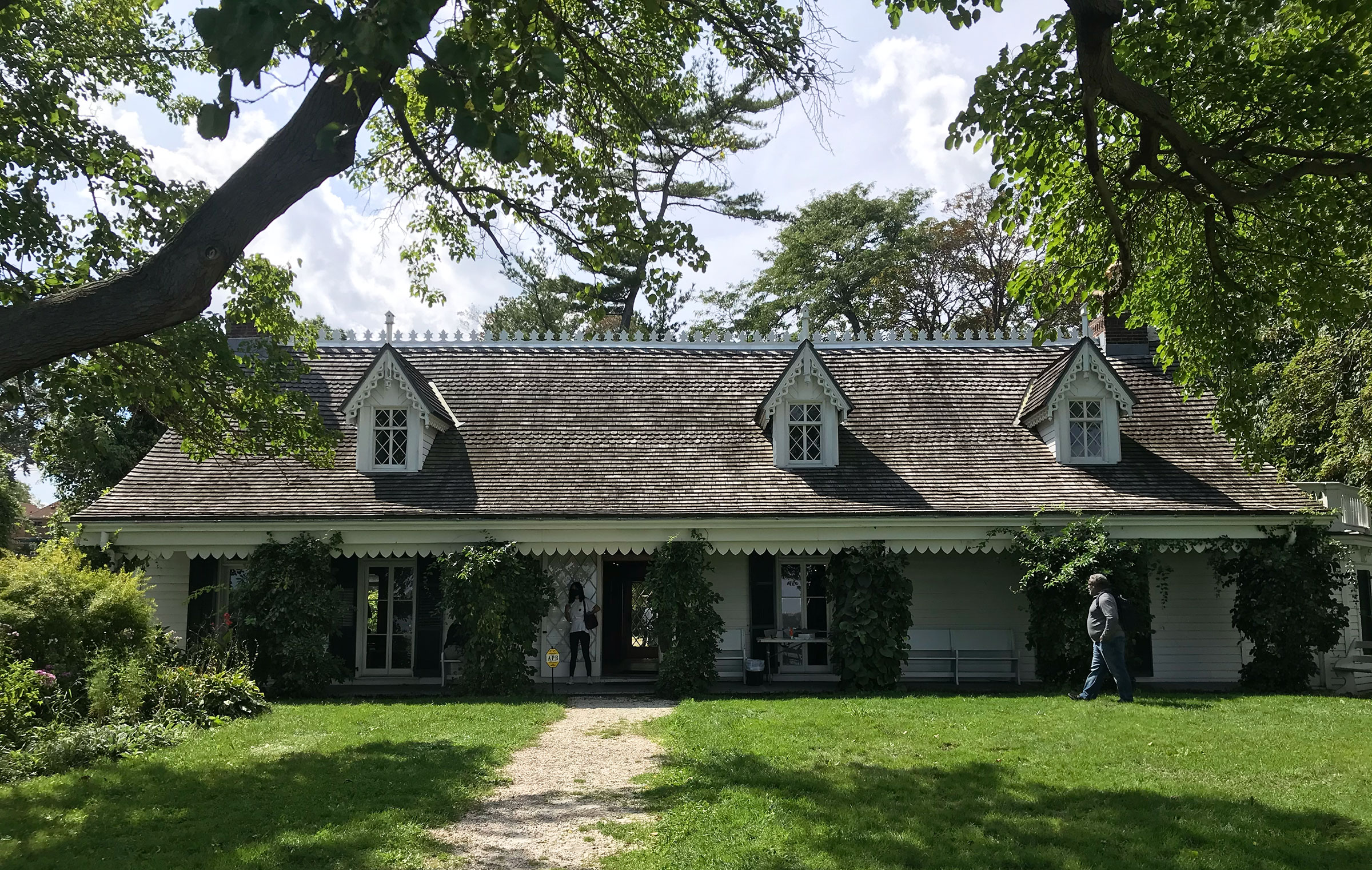 Ready for More?
| HERE'S HOW TO APPLY | OUR CAMPUS & BEYOND |
| --- | --- |
| Join us at Pratt. Learn more about admissions requirements, plan your visit, talk to a counselor, and start your application. Take the next step. | You'll find yourself at home at Pratt. Learn more about our residence halls, student organizations, athletics, gallery exhibitions, events, the amazing City of New York and our Brooklyn neighborhood communities. Check us out. |
Upcoming Information Sessions
All times ET
Fall 2023
Tuesday, September 12, 2023 10am -12pm (virtual)
Thursday, October 19, 2023 3 – 5pm (In Person + Campus Tour + Studio Visit)
Tuesday, November 14, 2023 10am – 12pm (Virtual + Application Q&A)
Spring 2024
Thursday, April 11, 2023 10am – 12pm (Virtual)
Social Media
From the Catalog