HP Special Topic: History & Documentation of Old Havana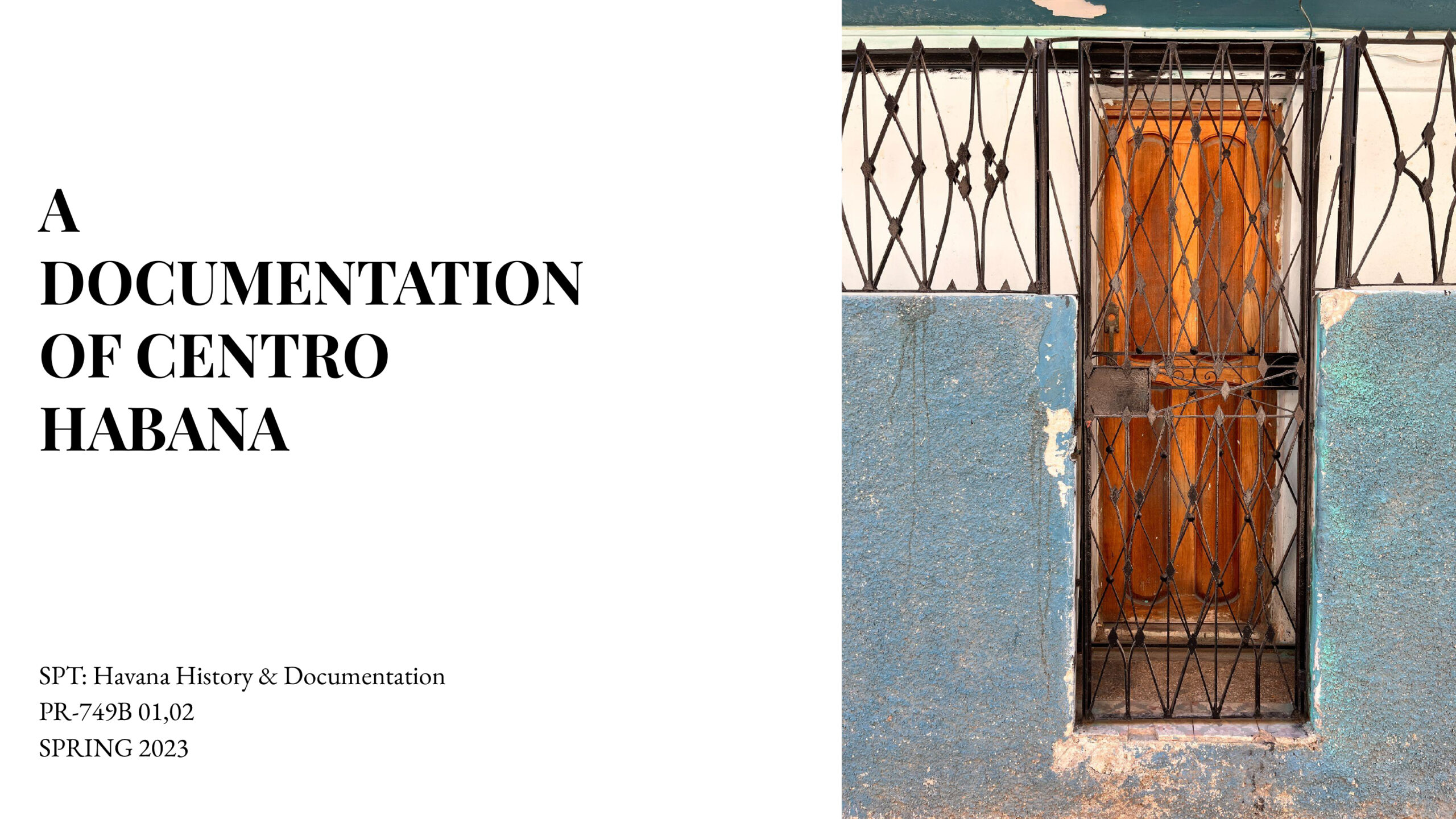 Pratt Historic Preservation, Urban Placemaking & Management, and Urban & Community Planning students in partnership with CUJAE University and Casa de las Americas, Havana 
Abstract 
Centro Habana has been revered for its historic value. It has remained untouched by urban renewal, preserving Spanish, Caribbean, and Moorish influences in its buildings, and maintaining an intact sense of neighborhood. The city is currently undergoing a process of reinvention and regeneration through 'self-help' alterations to its historic buildings. Despite this ongoing for the past three decades, Havana has struggled to reconcile the effects of self-help alterations on the city's legibility and urban fabric. It remains undecided whether self-help construction is diminishing conventional historic value, or is it attributing a new meaning to the city's historic past?
To explore these questions, a group of preservationists, placemakers, planners, and Cuban architects set out to document and analyze heritage buildings that have undergone self-help construction in Centro Habana.
Over a seven-week course, the group studied the history of Cuba, the significance of Havana as a colonial port city, and the phenomenon of self-help construction in the context of historic Havana. The process included documenting buildings in a predefined study area in Centro Habana, guided walking tours arranged by Cuban professors, students and professionals working in the city, and many self explorations.
This report offers a review of the concepts, processes, and findings from the course, as well as the remarkable collaboration between Pratt Institute GCPE, CUJAE, and Casa de las Americas. Through their journey of understanding self-help constructions, the team gained insights into the 'value' that lies in people's agency over their city, and formed many new friendships and potential avenues for future collaborations.