Faced with climate change, systemic racism, and growing inequity, communities need forward-thinking approaches to urbanism now more than ever. Practice-based and rooted deeply in the network of communities we serve, our alliance of four graduate-level programs works to address these evolving threats, working in partnership to build asset-based solutions at the intersection of environment, equity, and economy.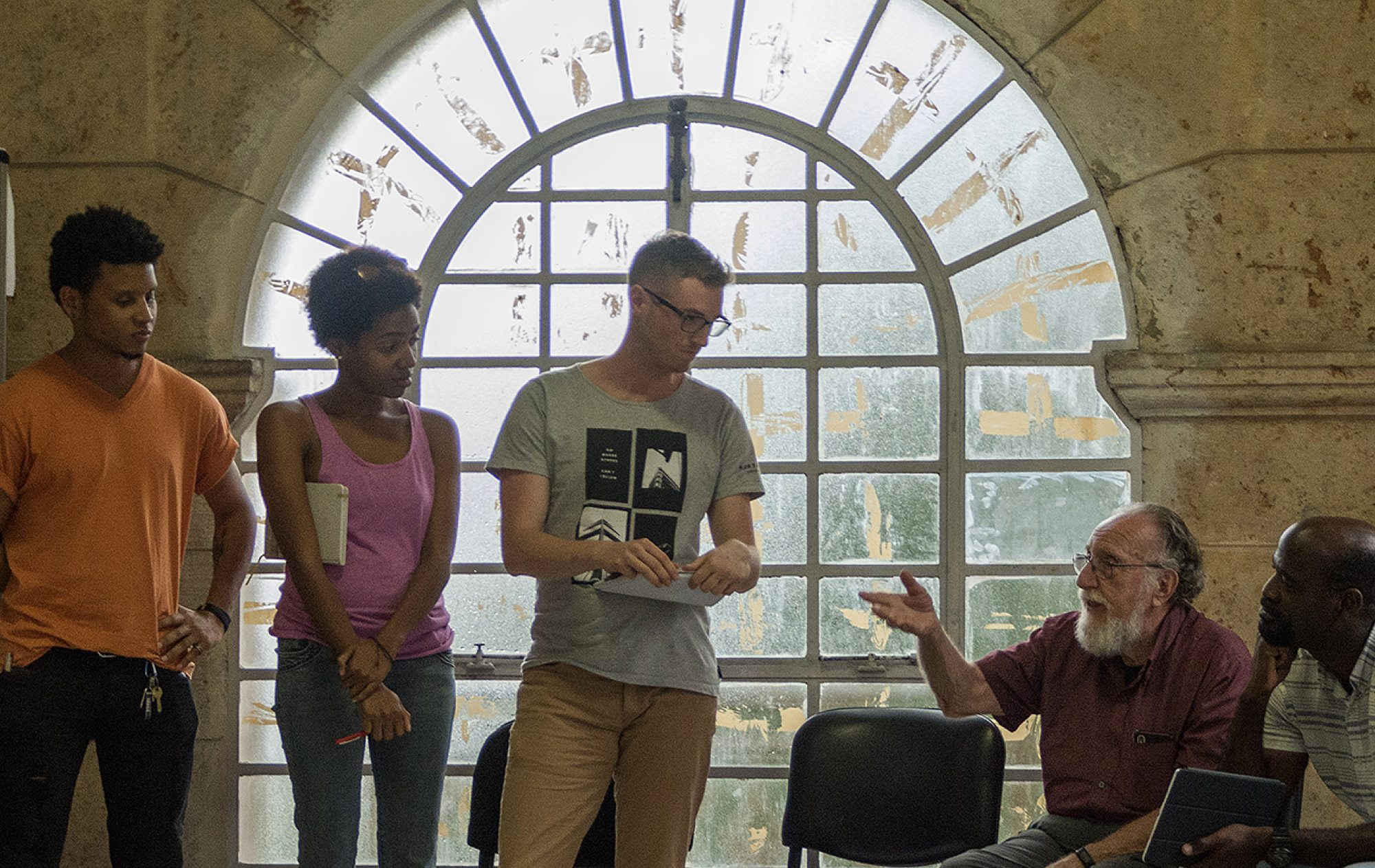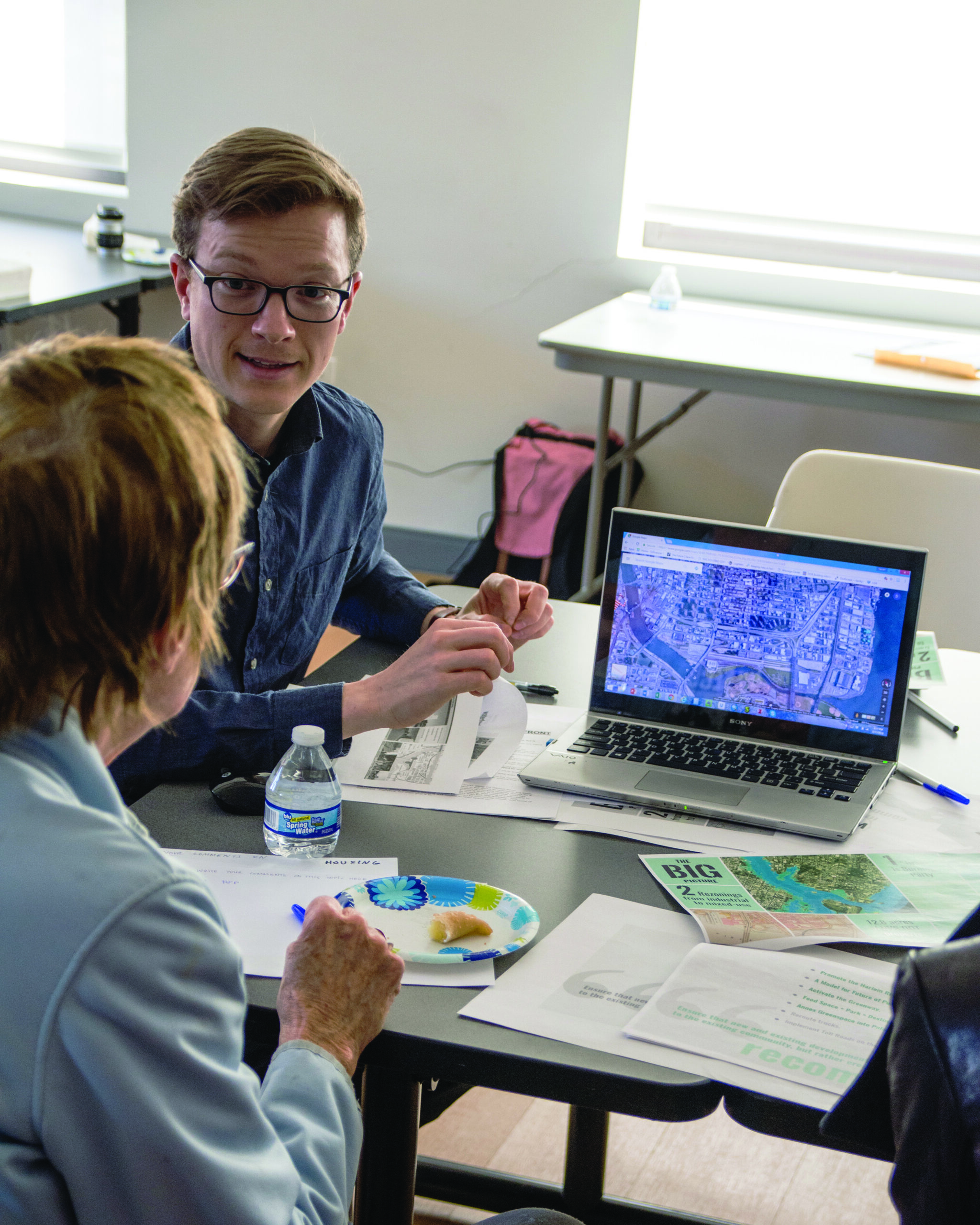 Interdisciplinary, socially engaged, and justice-driven, our tight-knit community is connected by a shared mission for transformative change.
With class sizes of just 8-12, you'll collaborate closely with your team, faculty, and community partners to learn the skills needed to create strategies and systems that meet real-world challenges.
Open House:
September 6, 2022 – Remote 5:30 – 7:30pm
October 11, 2022 – In Person 6:00 – 8:00pm
November 2, 2022 – Remote 9:30 – 11:30am
March 9, 2023 – Remote 9:30am-11:00am
Culture & Community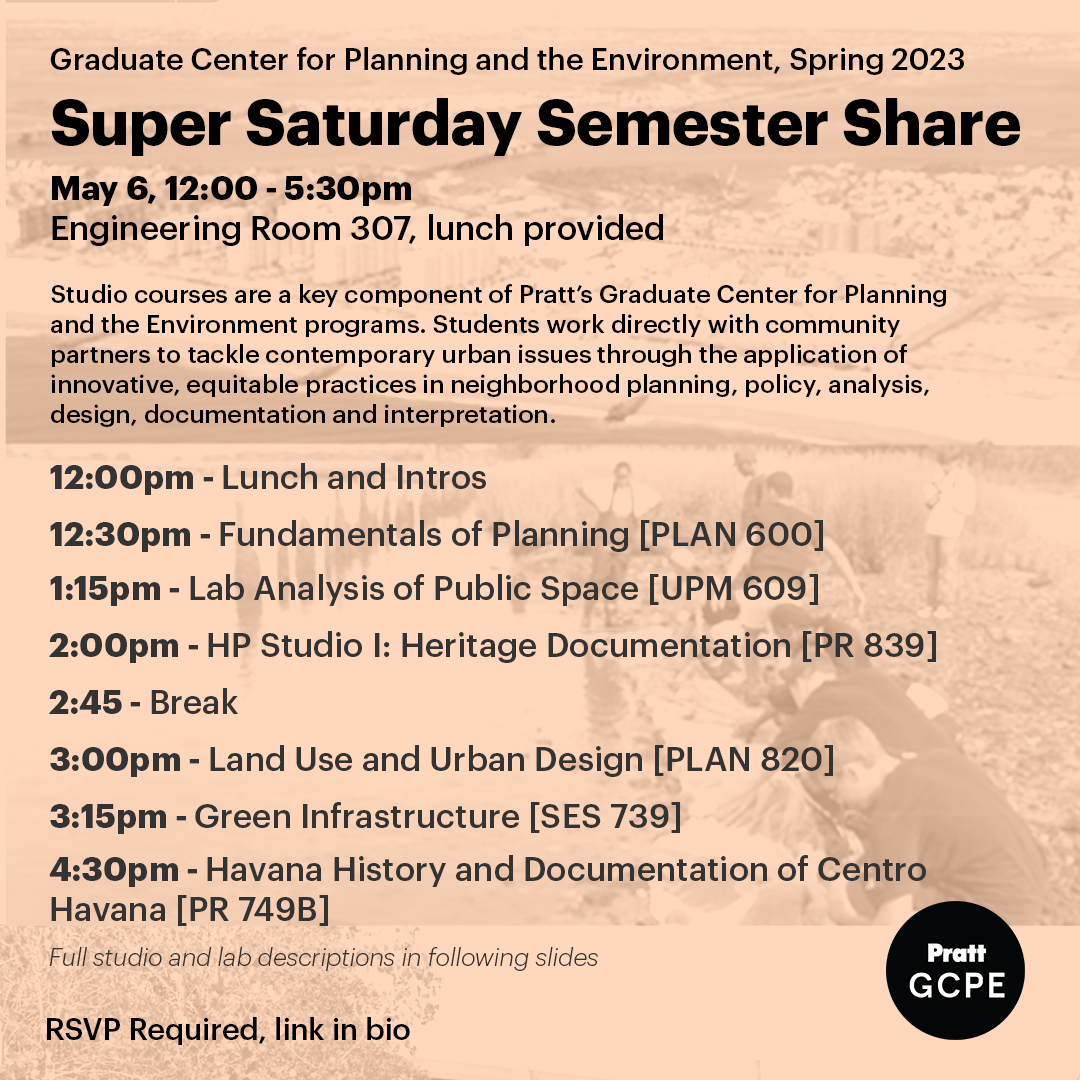 May 6, 2023 12:00 PM – 5:30 PM
Online and ENG 307
Event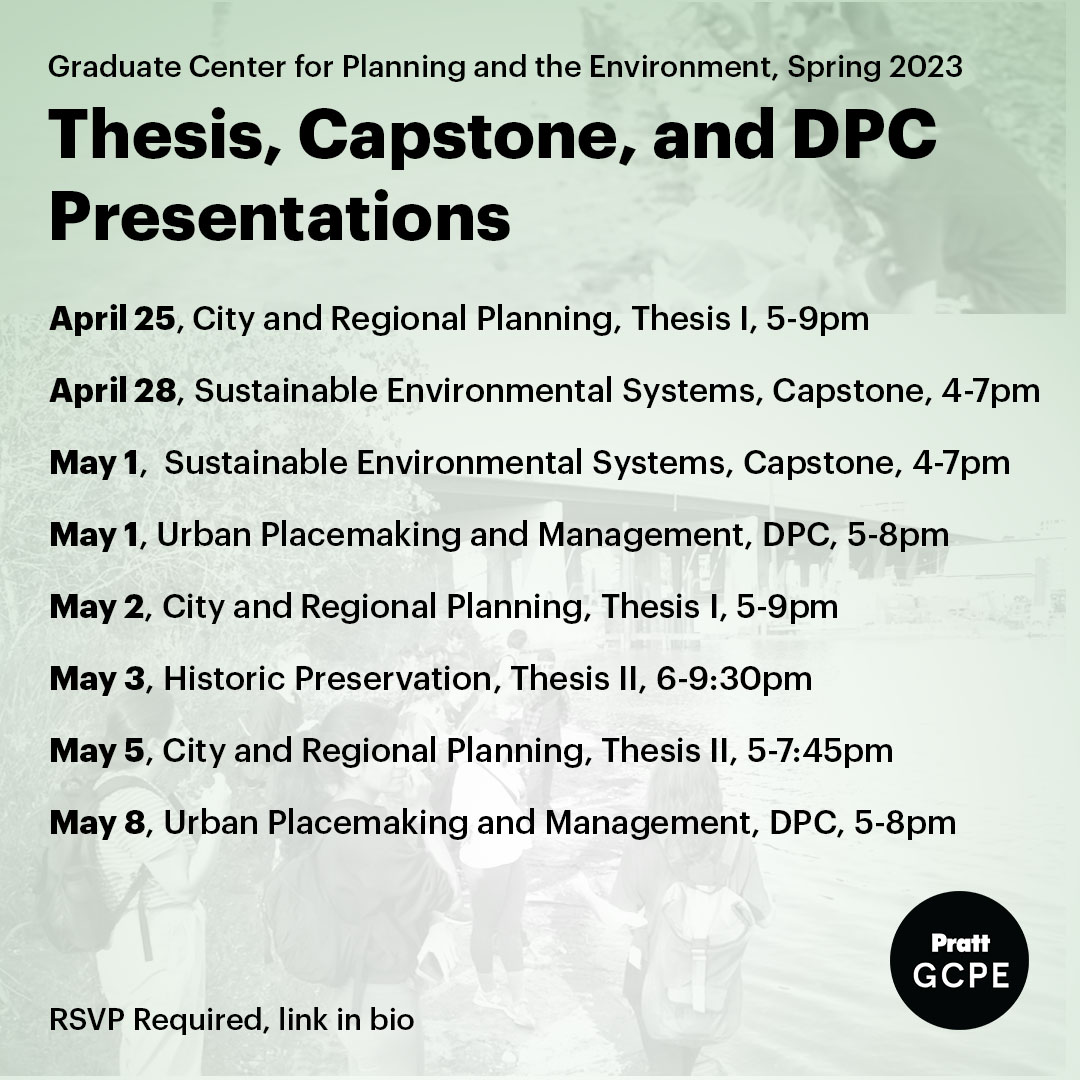 May 1, 2023 3:00 PM – 4:00 PM
Online
Event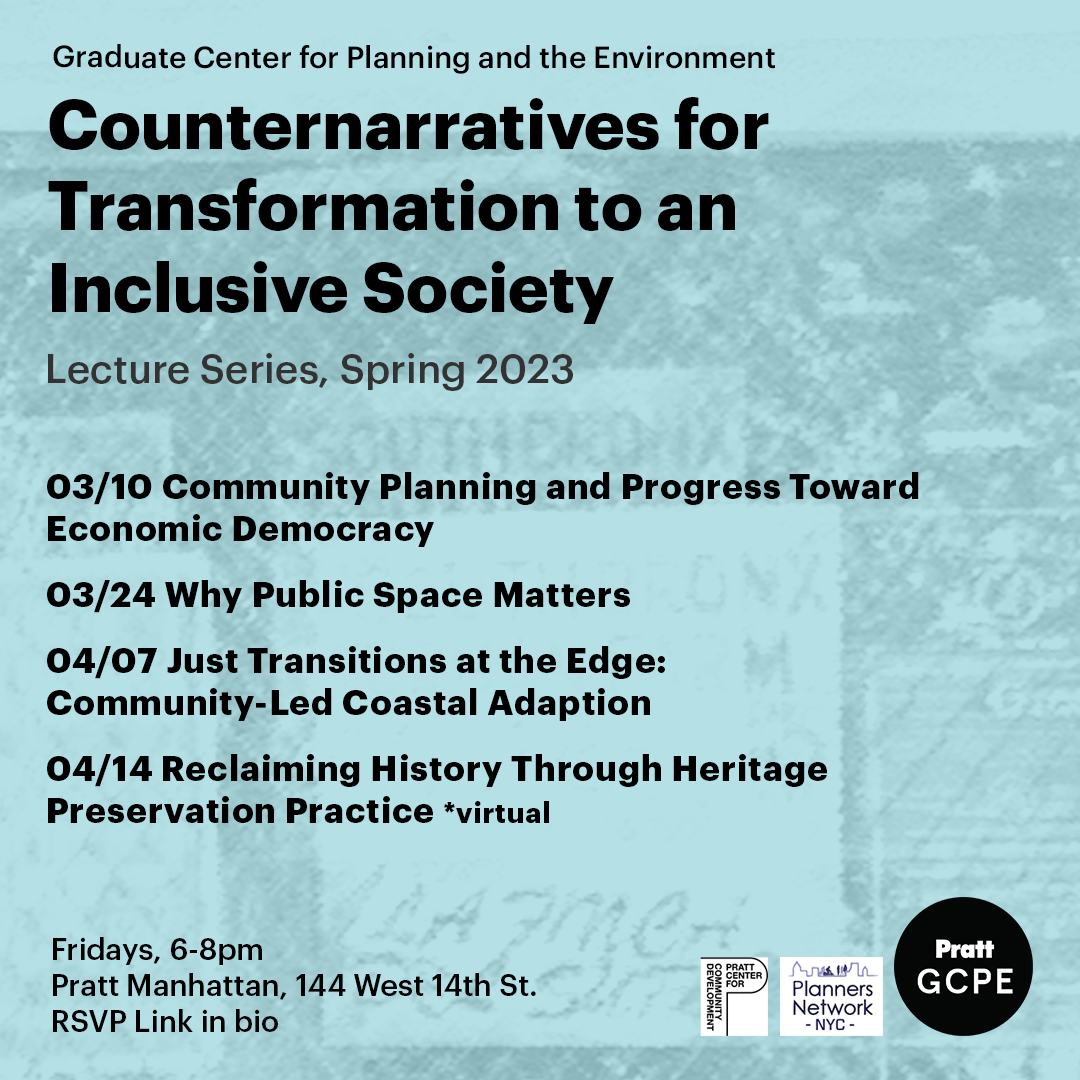 March 10 – April 14, 2023 6:00 PM – 8:00 PM
Pratt Manhattan, Room 201, 144 West 14th St
Event