Staff
Mark Gens
MFA Program Coordinator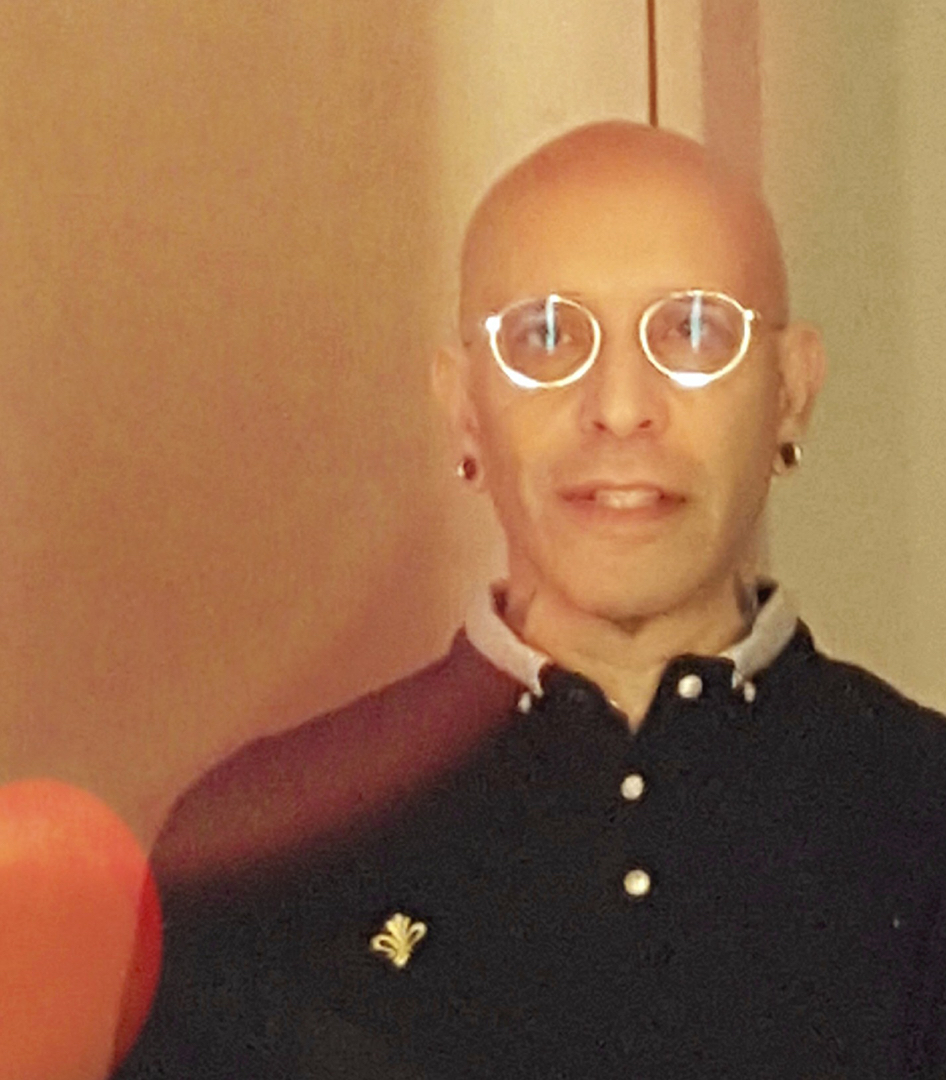 Mark Gens is a multimedia artist whose work includes collage, installation, video, e-literature, sculpture, and critical writing. He lives, works, and writes in Brooklyn. Recently, Mark's work was exhibited at Kraftwerk Bille (2022) and Galerie Postel (2021) in Hamburg, Germany. Mark was a Keyholder resident at The Lower East Side Printshop, NYC (2020-21). He has exhibited in many group exhibitions throughout the US. His paper A Critical Analysis of Art in the Post-Internet Era was published in Gnovis Journal (Spring 2017) A peer-reviewed journal from the Graduate Communication, Culture & Technology Department at Georgetown University. Additional work has been published in Caustic Frolic, a journal published by NYUs XE: Experimental Humanities & Social Engagement. In addition to his prolific studio practice, Mark has worked on community-building projects with NY City youth, prepared and presented LGBTQ+ materials and events at the UCLA Film & Television Archive, implemented art education workshops for incarcerated people at Rikers Island, and curated exhibits.
MFA Pratt Institute, 2016, Fine Arts
BFA Otis College of Art, 2014, Sculpture/New Genres
---
Jane South
Chair of Fine Arts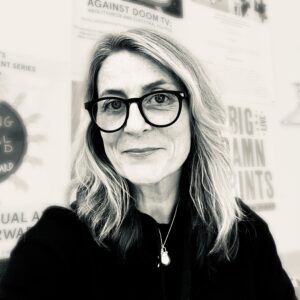 Born in Manchester, UK, Jane South worked in experimental theater before moving to the United States in 1989. She has a BFA in Theater from Central St. Martins, London, UK, and an MFA in Painting & Sculpture from UNC Greensboro. Solo exhibitions include Switch Back (2020), Spencer Brownstone Gallery, NY; Shifting Structures: Survey (2019), Mills Gallery, Central College, Pella, IA; Raked (2014), Spencer Brownstone Gallery, NY; Floor/Ceiling (2013), Aldrich Contemporary Art Museum, CT; Box (2011), Knoxville Museum of Art, TN and Shifting Structures: Stacks (2010), the New York Public Library, NY. Selected group exhibitions include the Invitational Exhibition of Visual Arts at the American Academy of Arts & Letters, NY, SLASH: Paper Under the Knife, Museum of Arts & Design (MAD), NY; Burgeoning Geometries: Constructed Abstractions, Whitney Museum of American Art, Altria; The Drawing Center, NY; Williams College Museum of Art, Williamstown, MA; Albright-Knox Art Gallery, Buffalo, NY, Pennsylvania Academy of Fine Arts, Philadelphia, PA and the Baltimore Museum of Art, MD. South's work has been reviewed in The New York Times, the LA Times, Artforum, Art in America, Sculpture Magazine, New York Magazine, Frieze, ArtNews, NY Arts Magazine, and The New Yorker. She is a contributor to the book "The Artist as Cultural Producer: Living and Sustaining a Creative Life" (editor: Sharon Louden). Grants and residencies include Brown/RISD Mellon Foundation Fellowship (2015); Joan Mitchell Foundation Painters and Sculptors Grant (2009); Dora Maar House, Menérbes, France (2010); Camargo Foundation, Cassis, France (2010); Pollock-Krasner Foundation (2001 & 2008); New York Foundation for the Arts (2007); Rockefeller Foundation Bellagio Center, Italy (2008); MacDowell Colony, NH (2002 & 2004); Yaddo, NY (2001 & 2002). In 2018 South was elected to the National Academy of Design. South was awarded a 2021 Guggenheim Fellowship.
---
Dina Weiss
Assistant Chair and Visiting Associate Professor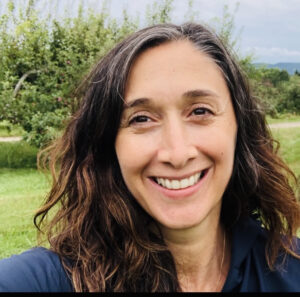 Weiss is a New York City-based artist and educator. She holds her M.F.A. in Sculpture from Parsons, The New School, and a B.S. in Studio Art from New York University. And she studied art history at the American University of Paris and studio art at Parsons Paris in France, and drawing & painting at the Pennsylvania State University in State College, PA. Weiss has participated in exhibitions across the country, recent venues include Equity Gallery, NYC, San Diego Contemporary Museum of Art, CA; City Without Walls, Newark, NJ; Hudson Valley Contemporary Center for Art, Peekskill, NY; The LAB, San Francisco, CA; Untitled Space, New Haven, CT; Art in General, NYC. And currently an artist in residence at The James Gallery, The Graduate Center, CUNY. Currently, she is serving on the Academic Senate from 2022-2025, the Institute Curriculum Committee for 2023-24, and the Center for Teaching & Learning Advisory since 2021. She received a 2022-23 Faculty Research Fellowship at Pratt's Center for Art, Design, & Community Engagement K – 12 working on a mentor exchange project to bridge the gap between Pratt students and NYC high school students. She is on the steering committee for the newly developed Graduate Teaching & Learning Certificate. Previously, Weiss served as the Executive Director at Artists Alliance, Inc. and Director of Cuchifritos Gallery & Project Space, a not-for-profit art organization on the Lower East Side, and now serves on the Board and Outreach Advisory. She taught at Parsons, Art & Design School, developing curriculum, and partnered with the Museum of Art and Designs on a portfolio program for NYC high school students. She was an Education Consultant at the New Museum and co-authored a chapter of the curriculum in an art education book published by Routledge with the New Museum, Rethinking Contemporary Art and Multicultural Education. Worked with the museum's G: class program, writing curriculum, and teaching NYC high school students. And held positions as an Education Coordinator at the Museum of Arts & Design, The Drawing Center, and the Dia Art Foundation in New York City, bringing arts access to New York City public schools. Weiss has participated in exhibitions across the country, recent venues include The James Gallery, NYC; Equity Gallery, NYC; San Diego Contemporary Museum of Art, CA; City Without Walls, Newark, NJ; Hudson Valley Contemporary Center for Art, Peekskill, NY; The LAB, San Francisco, CA; Untitled Space, New Haven, CT; Art in General, NYC.
---
Faculty
Lisa Bateman
Adjunct Associate Professor – CCE
National and international exhibitions and curatorial projects include Location One (New York), PS1 MoMA (New York); public arts projects include MTA Arts for Transit, BACA, PACC; special projects manager, PS1 MoMA; publications include Teme Celeste magazine; awards include Pollock-Krasner fellowship.
B.F.A., East Carolina University
M.F.A., Virginia Commonwealth University.
---
Michael Brennan
Adjunct Associate Professor, CCE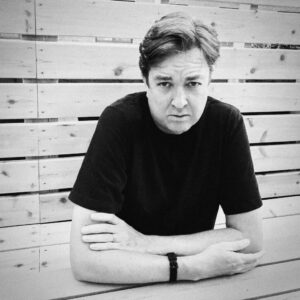 Brennan is a Brooklyn-based abstract painter. BA, University of Florida (Classics), 1987; MFA/MS, Pratt Institute (dual master's degrees Painting and Art History), 1992. He has been teaching at Pratt Institute since 1998, and is currently Adjunct Professor with CCE, GCC Chair, and Graduate Painting Area Coordinator. He has also taught at Hunter College, Cooper Union, and SVA. Brennan is represented by Minus Space, and has worked with Lucas Schoormans, Anthony Meier Fine Art, Yoshii Gallery, and Thatcher Projects. He has exhibited internationally in such cities as Brussels, Cologne, Mexico City, Paris, Shanghai, Sydney, and Venice. Brennan's group exhibitions include MoMA PS1, CCNOA, and Industry City. His work is in the collections of the National Gallery, Baltimore Museum of Art, and San Jose Museum of Art, as well as General Dynamics, American Express, among other private collections, and has been reviewed in the New York Times, Art in America, and Philadelphia Inquirer. Brennan has written numerous articles for Artnet (Painters Journal), The Brooklyn Rail, Two Coats of Paint, as well as many catalog essays.
---
Bill Carroll
Visiting Associate Professor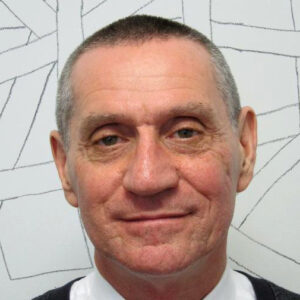 William (Bill) Carroll is a New York-based artist, former Director of the Studio Program at the Elizabeth Foundation for the Arts, and a Visiting Associate Professor of professional practices in Fine Arts at Pratt Institute. Carroll was born in the Bronx and grew up in Long Island. He studied painting at Pratt, graduating in 1973, then moved to California where he worked a number of odd jobs. Carroll returned to New York in 1981, taking positions first with the Dia Art Foundation and later with the Brooklyn Museum. In 1987 he became the director of Charles Cowles Gallery (closed in 2009), where he remained for nearly ten years. He subsequently became Director of Elizabeth Harris Gallery for several years before returning to graduate school to focus on his own art practice. He graduated from Queens College with an MFA in 2007 and began working at Nancy Grace Foundation and teaching at Parsons The New School for Design. Carroll now works approximately four days a week at the Elizabeth Foundation for the Arts, dividing his remaining time between teaching and his studio.
www.ehgallery.com/william-carroll
---
Cassils
Associate Professor
On leave AY 23/24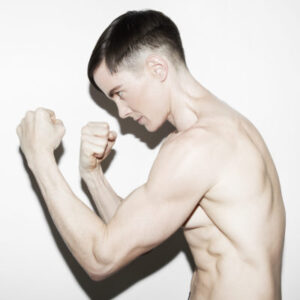 CASSILS is a transgender artist who makes their own body the material and protagonist of their performances. Cassils's art contemplates the history(s) of LGBTQI+ violence, representation, struggle and survival. For Cassils, performance is a form of social sculpture: Drawing from the idea that bodies are formed in relation to forces of power and social expectations, Cassils's work investigates historical contexts to examine the present moment. Cassils has had recent solo exhibitions at HOME Manchester, Station Museum of Contemporary Art, Perth Institute for Contemporary Arts, Ronald Feldman Fine Arts, NYC; Institute for Contemporary Art, AU; Philadelphia Academy of Fine Arts; School of the Museum of Fine Arts Boston; Bemis Center, Omaha; MU Eindhoven, Netherlands.They are the recipient of the National Creation Fund (2022), a 2020 Fleck Residency from the Banff Center for the Arts, a Princeton Lewis Artist Fellowship finalist (2020), a Villa Bellagio Rockefeller Foundation Fellowship (2019), a United States Artist Fellowship (2018), a Guggenheim Fellowship and a COLA Grant (2017) and a Creative Capital Award (2015). They have received the inaugural ANTI Festival International Prize for Live Art, California Community Foundation Grant, MOTHA (Museum of Transgender Hirstory) award, and numerous Visual Artist Fellowships from the Canada Council of the Arts. Their work has been featured in New York Times, Boston Globe, Artforum, Hyperallergic, Wired, The Guardian, TDR, Performance Research, Art Journal and was the subject of the monograph Cassils published by MU Eindhoven 92015) and their new catalog Solutions, is published by the Station Museum of Contemporary Art, TX (2020). Cassils's work was recently acquired by the Victoria Albert Museum, London, Art Gallery of Ontario, Toronto and the Leslie Lohman Museum.
---
Grayson Cox
Adjunct Associate Professor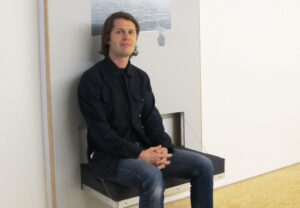 Grayson Cox is a Brooklyn based artist that combines sculpture, furniture, printmaking and painting to make artworks with psychological thresholds where the viewer is offered slippery points of entry into unknown power dynamics. He holds a BFA in Printmaking from Indiana University and a Masters of Fine Art from Columbia University. Grayson is the recipient of the Robert Rauschenberg Foundation Artistic innovation and collaboration grant, National Society of Arts & Letters Career Award, the Daisy Soros Prize, and the Lower Manhattan Cultural Council Workspace Residency. He has exhibited in New York and internationally including the Center for Contemporary Art, Warsaw, Poland; Bezalel Academy of Art and Design in Tel Aviv, Israel; The School of the Art Institute of Chicago; The New Museum, New York; Elizabeth Foundation, New York; The Fisher Landau Center for Art, Queens, New York; Kunsthalle Galapagos, Brooklyn, NY; The Hudson Valley Center for Contemporary Art, NY; and the Sculpture Center in Queens, NY.
B.F.A., Indiana University
M.F.A., Columbia University
---
Greg Drasler
Adjunct Professor – CCE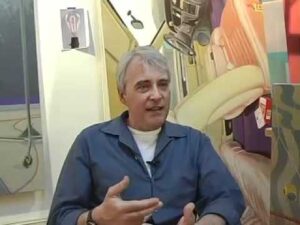 Solo exhibitions include Betty Cunningham Gallery (New York), the Center for Contemporary Art (Chicago), Queens Museum of Art (New York), Tattoo Parlor at California State University at Fullerton (Santa Ana); group exhibitions include New Museum of Contemporary Art; the Whitney Museum of Contemporary Art/Champion (New York), Carnegie Museum of Art (Pittsburgh); awards include Guggenheim Fellowship, National Endowment for the Arts Fellowship, New York Foundation for the Arts Fellowship; author of "Painting into a Corner: Representation as Shelter," in The Vitality of Objects: Exploring the Work of Christopher Bollas (Wesleyan University Press, 2002); represented in New York by the Betty Cunningham Gallery.
B.F.A., M.F.A., University of Illinois.
---
Langdon Graves
Visiting Assistant Professor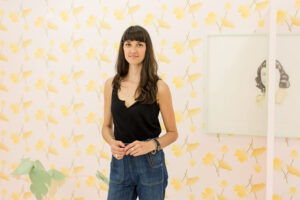 Langdon Graves is a Virginia-born, New York City-based artist who holds a BFA from Virginia Commonwealth University in Painting and Printmaking and an MFA from Parsons School of Design. She is adjunct faculty at Parsons where she teaches for the First Year Program and HEOP; a Visiting Professor at Pratt Institute; and works with teen artists across NYC's public schools through Studio in a School and the Department of Education. Langdon is represented by Dinner Gallery in New York City and has had solo exhibitions in New York, Florida, Virginia, Arkansas, Vermont and Massachusetts and has participated in group shows throughout the United States, Canada, Europe and Australia. Langdon has attended the Fountainhead Residency in Miami, the Kunstenaarsinitiatief Residency and Exhibition Program in the Netherlands, the Object Limited residency in Bisbee, Arizona and will attend STONELEAF Retreat in the summer of 2022. She is a recipient of Canson & Beautiful Decay's Wet Paint Grant and has been featured in Art in America, VICE, Juxtapoz, Art F City, Blouin Artinfo, Hyperallergic and Madeline Schwartzman's See Yourself X.
www.cargocollective.com/langdongraves
---
Gabriela (Gaby) Collins Fernandez
Visiting Assistant Professor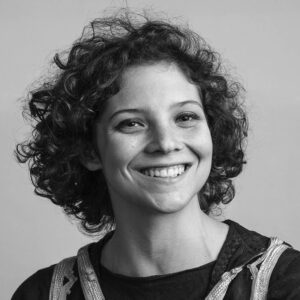 Gaby Collins-Fernandez is an artist living and working in New York City. She holds degrees from Dartmouth College (B.A.) and the Yale School of Art (M.F.A., Painting/Printmaking). Her work has been shown in the US and internationally, including at Peter Freeman, Inc., the Birmingham Museum of Art, Alabama and el Museo del Barrio, NY. Her work has been discussed in publications such as The Brooklyn Rail and artcritical, and on the video interview series, Gorky's Granddaughter. She is a recipient of residencies at Yaddo (Saratoga Springs, NY), The Marble House Project (Dorset, VT), and a 2013 Rema Hort Mann Foundation Emerging Art Award. Collins-Fernandez is also a writer whose texts have appeared in Cultured Magazine, The Miami Rail, and The Brooklyn Rail. She is a founder and publisher of the annual magazine Precog, and a co-director of the artist-run art and music initiative BombPop!Up.
---
Andrew Freiband
Visiting Assistant Professor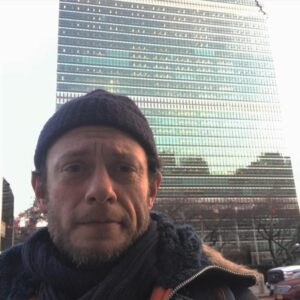 Andrew Freiband is an artist, filmmaker, educator, producer, and research artist. His praxis sits among the many intersections of art, education, media, film, journalism, literature, social impact, international development, research, and strategic design.
For over 20 years he worked as a producer of award-winning and nationally broadcast documentary films, a multimedia artist, writer, publisher, social researcher, and arts educator at institutions including RISD, Pratt, and SVA. After years of mobilizing artists to engage in their historical moment in ways beyond activism or advocacy, he founded the Artists' Literacies Institute in 2018 to serve as a supplement to the education of citizen artists. The ALI seeks to discover new, more meaningful roles for artists in their society and communities that go beyond communications.
His creative practice consists of field-building around artists as researchers. As the 'Artists' Literacies Institute' he's convened professional development courses for artists in systems thinking, worked as a strategic designer for fine artists with social change ambitions, consulted and convened on interdisciplinary research with Cornell University and the United Nations among others, and produced arts-based 'civic interventions' on a national and global scale, including The Democratic Field with NYU's Verbatim Performance Lab, the Artists' Grief Deck with the NYC Voluntary Organizations Active in Disaster, and the Turn it Around! climate education project with UNESCO and the Open Society Foundations.
---
Joe Fyfe
Adjunct Professor – CCE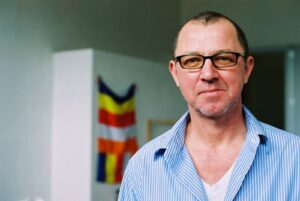 is a painter and art critic, based in New York City.
His paintings are deceptively simple. Using acrylic paint on primed burlap and jute, he limits his palette to a few colors in each work.
His works have been exhibited in places as diverse as New York City, Philadelphia, Paris, and Hanoi.
He was awarded a 2002 Adolph & Esther Gottlieb Foundation grant and has received a Fulbright Fellowship, as well as fellowships from the Provincetown Fine Arts Work Center, Yaddo, and MacDowell colonies.
BFA, University of the Arts, (Philadelphia college of Art) 1976
---
Paul-Sebastian Japaz
Visiting Assistant Professor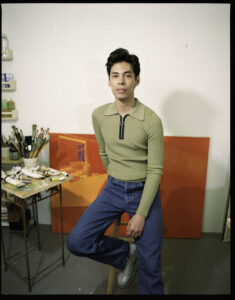 Paul-Sebastian Japaz (b.1992) is a painter whose narrative-based works investigate the various tensions between place, and class, and focus on the idea of Space being inaccessible, imagined, and autonomous from the human creation. Paul-Sebastian holds a BFA from the Fashion Institute of Technology. He most recently participated in a group exhibition at The Hole and has shown work with Nathalie Karg and Below Grand. He has been included in multiple publications including features in Art Maze Mag, Take Care! Magazine, Pineapple Mag, Booooooom, and has been interviewed for in Friend of The Artist, and Poltern. He was a visiting artist at Parsons School of Design and Fashion Institute of Technology. Paul also attended the Skowhegan School of Painting and Sculpture in 2022.
Fashion Institute of Technology, BFA, 2017
---
Caitlin Keogh
Visiting Assistant Professor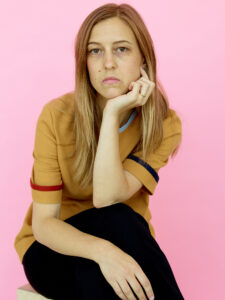 Caitlin Keogh (b. 1982 in Anchorage, Alaska) lives and works in New York. Her paintings were recently included in New Time: Art and Feminisms in the 21st Century at BAMPFA, Berkeley, CA. In 2021, Keogh completed a mural in the city of Holbaek, Denmark in conjunction with Holbaek Art. Keogh participated in Art Basel Parcours 2019, Basel, Switzerland and has been the subject of solo exhibitions at the Institute of Contemporary Art, Boston, MA; Melas Papadopoulos, Athens, Greece; and MoMA PS1, Long Island City, NY. She has also exhibited at MoMA Warsaw, Poland; the Whitney Museum of American Art, New York, NY; Künstlerhaus Bremen, Germany; and the Queens Museum, Queens, NY.
Her work is represented in the collections of the Institute of Contemporary Art in Boston, the Whitney Museum of American Art in New York, Amorepacific Museum of Art in Seoul, and the Cornell Fine Arts Museum in Winter Park, Florida.
www.bortolamigallery.com/artists/caitlin-keogh
---
Catherine Le Cleire Wright
Adjunct Professor – CCE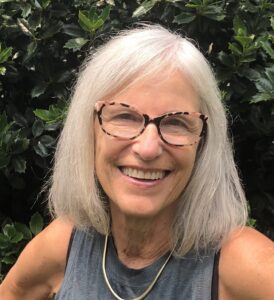 Solo and group exhibitions include Montclair Art Museum, Hunterdon Museum of Art, William Paterson University, College of New Jersey, University of Wisconsin, Dana Library, Center for Contemporary Printmaking, University Council on the Humanities; also taught at MIT's Visual Arts Program, Hunter College, Bennington College, Maryland Institute of Art.
B.A. Political Science, Ursinus College
B.F.A.Philadelphia College of Art
M.A.E. Art Education, Philadelphia College of Art
M.F.A., University of Southern California.
---
Steve Locke
Professor
On Sabbatical for 2023-24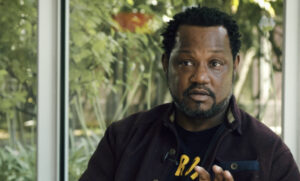 Steve Locke (b.1963) was born in Cleveland, OH and lives and works in Brooklyn, NY. Spanning painting, drawing, sculpture, and installation, Locke's practice critically engages with the Western canon to muse on the connections between desire, identity, and violence.
---
Mary Mattingly
Civic Engagement Fellow 2022-24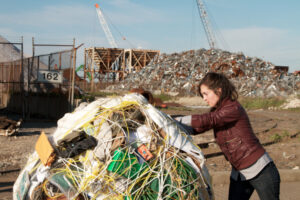 Mary Mattingly is an interdisciplinary artist based in Brooklyn. Mary co-creates sculptural ecosystems that address forms of public food and commons in New York City. In 2020 she was the Brooklyn Public Library's Artist in Residence and launched Public Water with +More Art, a project comprised of histories of New York City's Drinking Watershed and a sculpture that cleaned water while mimicking the watershed. In 2016 she launched Swale, a mobile free public food forest on a barge in New York City. Docked at public piers but following waterways common laws, Swale circumnavigated New York's public land laws, and allowed anyone to pick free fresh food. The project helped instigate and co-build the "foodway" in Concrete Plant Park, the Bronx in 2017. Considered a pilot project, the "foodway" is the first time the New York City Parks Department is inviting people to publicly forage in over 100 years.
Mary has a research-based practice with a focus on environmental justice and co-learning. In 2019, she facilitated the Ecotopian Library, a tool library for change-building stemming from the belief that art and ecotopian thought can help cultivate systemic social change. In 2013 she bundled personal objects into large sculptures for performances about her own consumption, documenting the bundles' contents and focusing on the complex military-industrial supply chain of the element cobalt.
Mattingly's work has been exhibited at the International Center of Photography, the Museo Nacional de Bellas Artes de la Habana, the Bronx Museum of the Arts, Seoul Art Center, the Brooklyn Museum, Storm King Art Center, the Parrish Museum, Anchorage Museum, and the Palais de Tokyo. It has been included in the Havana, Istanbul and the Cuenca Biennales.
Studied at Parsons School of Design in New York
Bachelor of Fine Arts (BFA) from Pacific Northwest College of Art in Portland, Oregon 2002.
She is the recipient of a Yale University School of Art Fellowship
---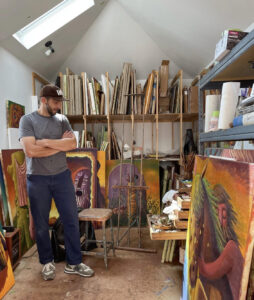 Nat Meade
Visiting Associate Professor
Nat Meade is a Brooklyn-based painter and educator who uses his work to reflect on the complex feelings that surround the experience of moving through different phases of life. The figures in Meade's paintings become stand-ins for himself in his investigation of the experience of becoming an adult, husband, and parent, each character viewed through the dual lens of self-scrutiny and societal expectation. Meade received his BFA from the University of Oregon and his MFA from Pratt Institute. His work has been shown in numerous group and solo exhibitions nationally and internationally and has been reviewed in publications such as Artforum, Juxtapoz, The Boston Globe, and Hyperallergic. He attended the Skowhegan School for Painting and Sculpture 2009, the Sharpe-Walentas Studio Program in 2016, the Siena Art Institute in 2018, and the James Castle House Summer Residency in Boise, Idaho in the summer of 2021.
---
John Monti
Professor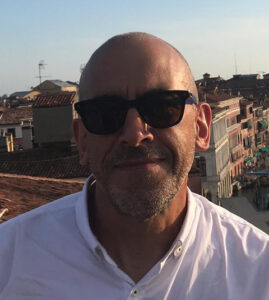 John Monti is a sculptor and educator whose work explores the intersections between seductive beauty and the melancholic. Taking inspiration from historical botanical drawings, flora, the baroque, ornament, religious objects and custom- car culture his works are metaphorical abstractions, suggesting ineffable dense amalgams of twisting vines and flora, each playing out its own psychodrama. Often his sculptures are cast in resin and surfaced with glitter, candy colors and various finishes each creating a crossroad where beauty and seduction take a fateful turn.
Monti received a BS from Portland State University in painting and sociology, and later an MFA in sculpture from Pratt Institute. Monti has exhibited extensively both in museums and galleries, has been commissioned for sited public works and set designs for dance. Exhibitions include the Brooklyn Museum, Weatherspoon Art Museum, Sculpture Center, White Columns, Artists Space, Elizabeth Harris Gallery, Curt Marcus Gallery and the Wakita Museum of Art, Japan. His work is included in major private and public collections, including The Metropolitan Museum of Art, The Brooklyn Museum, Yale University Art Gallery, The Weatherspoon Art Museum, The Eli Broad Family Foundation, The Portland Art Museum and the Wakita Museum of Art, Japan. Grants include the Louis Comfort Tiffany Foundation, the Joan Mitchell Foundation, the Pollock Krasner Fellowship Grant, The New York Foundation for the Arts, The Rockefeller Foundation and the National Endowment for the Arts. Monti's work has been featured in many publications, including Artforum, Art in America, Sculpture Magazine, Arts Magazine, Artnews, The Los Angeles Times and The New York Times. Monti lives in Brooklyn, NY.
---
Donna Moran
Professor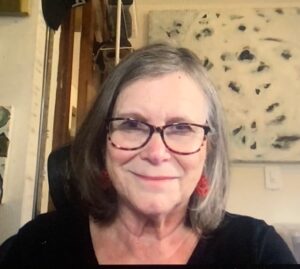 Donna Moran's work has been widely exhibited in the US and abroad, including New York, Australia, Brazil, Peru, Italy, and Spain. She was recently one of sixteen invited international artists for a 2020 virtual project Matrix organized and curated by Cristina Duenas of Peru's Taller 72's , where she had been part of the book Mixtura in 2014. Her work was included in a five person exhibition at Kean University in 2019 and, in 2015 she had a solo exhibition at the Versiglia Gallery at Caldwell University. In 2014 a solo exhibition of her work, Configuration, Transformation and Assembly, Conversations with E. Vila-Matas and Cosi se Intende per Essere Successo was exhibited at The OPUS Project Space in NYC. Her work was also included in the 2014 exhibition Process at the Denise Bibro Gallery, also in NYC.
Her work is also reflective of the physical damages created from recent storms, over-development of the coastal regions of the northeast and of her native midwest. The work is a blend of landscape and architecture, digital and hand painted media. Moran has been a Visiting Artist at The American Academy in Rome, and an artist in residence at The Vermont Studio Center, The Centre for Fine Print Research (UWE) in Bristol, England, and U Gratzie Ceramica in Deruta, Italy.
---
Carlos Motta
Associate Professor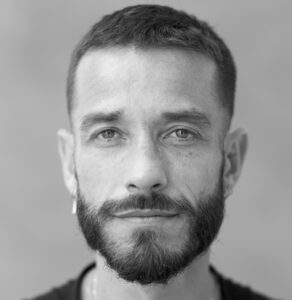 Carlos Motta's multi-disciplinary art practice documents the social conditions and political struggles of sexual, gender, and ethnic minority communities in order to challenge normative discourses through acts of self-representation. As a historian of untold narratives, Motta is committed to in-depth research on the struggles of post-colonial subjects and societies. His work manifests in a variety of mediums including video, installation, sculpture, drawing, web-based projects, performance, and symposia.
Whitney Museum Independent Study Program, New York, USA, 2006
Master of Fine Arts, 2003, Milton Avery Graduate School of the Arts at Bard College, New York, USA
Bachelor of Fine Arts, Photography, 2001, The School of Visual Arts, New York, USA
---
Robert Morgan
Adjunct Professor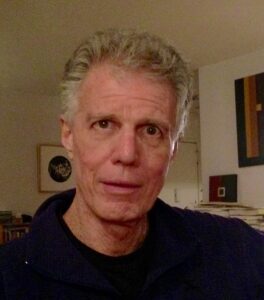 Robert C. Morgan is a writer, artist, critic, art historian, curator, and educator. Knowledgeable in the history and aesthetics of both Western and Asian art, Morgan has lectured widely, written hundreds of critical essays (translated into twenty languages), published monographs and books, and curated numerous exhibitions. He has written reviews for Art in America, Arts, Art News, Art Press (Paris), Sculpture Magazine, The Brooklyn Rail, and Hyperallergic. His catalog essays have been published by Gagosian, Pace, Sperone Westwater, Van Doren Waxter, White Cube (London), Kukje (Seoul), Malingue (Hong Kong), and Ink Studio (Beijing).
---
Niama Sandy
Visiting Assistant Professor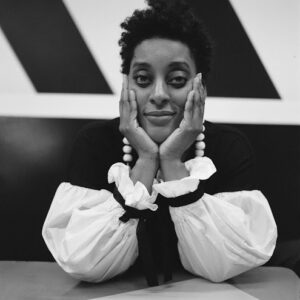 Niama Safia Sandy is a New York-based curator, essayist and musician. Sandy's curatorial practice delves into the human story – through the critical lenses of healing, history, migration, music, race and ritual. She is an agitator who calls into question and makes sense of the nature of modern life and to celebrate our shared humanity in the process. Her aim is to leverage history, the visual, written and performative arts to tell stories we know in ways we have not yet thought to tell them to lift us all to a higher state of historical, ontological and spiritual wholeness.
Howard University, School of Communications, BA, Journalism
SOAS, University of London, MA, Anthropology Migration & Diaspora Studies
---
Steven Sergiovanni
Visiting Assistant Professor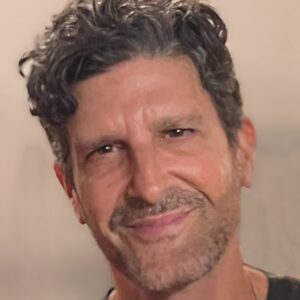 With over 20 years experience in the gallery world Steven was the former Director of Mixed Greens, a gallery established in the late 1990s to support emerging artists so they could gain a wider audience. Mixed Greens had a reputation as an approachable and inventive gallery where artists were given their first New York solo exhibitions. It was also a gallery who pioneered promoting artists online and in experimental spaces.
He is the co-founder of The Remix, a project-based curatorial team established to exhibit the work of underrepresented artists. The Remix' first podcast will be released in Summer 2018. Sergiovanni's experience as director, gallerist and dealer hinges on a continued methodology of transparency.
Prior to Mixed Greens, Steven started his career at Jack Shainman Gallery, and has since worked for several galleries including Charles Cowles, Holly Solomon and Andrea Rosen. He is a member of the New Art Dealer's Alliance (NADA) and was the former Vice President of the Board of Directors for Visual AIDS, a Contemporary arts organization committed to HIV prevention and AIDS awareness. He regularly speaks at institutions such as FIT, NYU and New York Academy of Art. He is currently a visiting professor at Pratt Institute, teaching Professional Practices.
Steven holds a BA in Art History from Southwestern University in Georgetown, TX and a MA in Arts Administration from New York University.
---
Sofia Shaula Reeser del Rio
Visiting Assistant Professor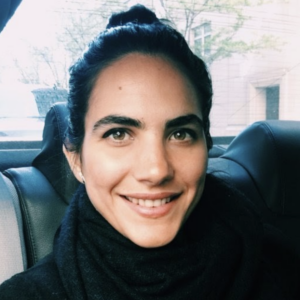 is a Puerto Rican scholar, independent curator, multidisciplinary artist, and educator. Her practice is based between Puerto Rico, Madrid, and NYC. She has organized and produced several major exhibitions with a special focus on Latinx, Latin American, and Caribbean artists, particularly supporting LGBTQ and self-identified female artists from Puerto Rico. Her artistic practice explores themes of memory, ecology, sustainability, new modes of economic/social production, and pedagogy.
MFA, University Carlos III of Madrid, Spain
BFA, Pratt Institute, Brooklyn, NY
---
Jean Shin
Adjunct Professor, CCE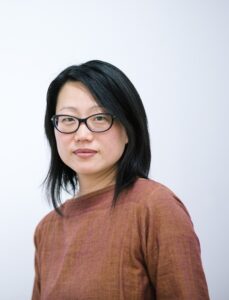 is known for her sprawling and often public sculptures, transforming accumulations of discarded objects into powerful monuments that interrogate our complex relationship between material consumption, collective identity, and community engagement. Often working cooperatively within a community, Shin amasses vast collections of everyday objects—Mountain Dew bottles, mobile phones, 35mm slides—while researching their history of use, circulation, and environmental impact. Distinguished by this labor-intensive and participatory process, Shin's creations become catalysts for communities to confront social and ecological challenges.
Born in Seoul, South Korea, and raised in the U.S., Shin works in Brooklyn and Hudson Valley, New York. Her work has been widely exhibited and collected in over 150 major museums and cultural institutions, including solo exhibitions at The Museum of Modern Art in New York, Philadelphia Museum of Art, Smithsonian American Art Museum in Washington DC, and Asian Art Museum in San Francisco, where in 2020 she was the first Korean-American woman artist featured in a solo exhibition. Shin has received numerous awards, including the Frederic Church Award for her contributions to American art and culture. Her works have been highlighted in The New York Times and Sculpture Magazine, among others.
Her body of work includes several permanent public artworks commissioned by major agencies and municipalities, most recently a landmark commission for the MTA's Second Ave Subway in NYC. She is a tenured Adjunct Professor at Pratt Institute and holds an honorary doctorate from New York Academy of Art.
---
Laurel Sparks
Adjunct Associate Professor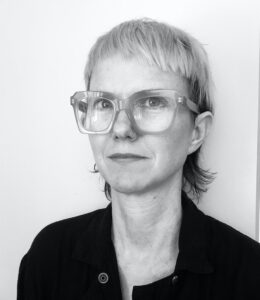 Laurel Sparks is a Brooklyn-based painter whose work embodies encoded symbols and patterns that pay tribute to counter-culture legacies and esoteric magic traditions. She holds an MFA from Bard College and a BFA from the School of the Museum of Fine Arts and Tufts University in Boston, MA. Her exhibitions include solo shows at Kate Werble gallery, NYC; Knockdown Center, Brooklyn and group shows at Cheim and Read gallery, NYC; EFA Project Space, NYC;; Franklin Street Works, Stamford, CT; Leslie-Lohman Museum of Art, NYC; Barbara Walters Gallery at Sarah Lawrence College, Bronxville, NY; Berman Museum at Ursinus College, Collegeville, PA; Museum of Fine Arts, Boston, MA, Hessel Museum of Art, Annandale-on-Hudson, NY; DeCordova Museum, Lincoln, MA; and Art In General, NYC.
Sparks' work has appeared in publications such as the New Yorker, New York Magazine, The Paris Review, Blouin Artinfo, The Brooklyn Rail, Two Coats of Paint, Modern Painters, New American Paintings, the Drawing Center's the Bottom Line, Art21 Magazine, Vogue Mexico, Boston Globe, Art in America, Bloomberg, Timeout New York, Huffington Post, and Art and Auction. She has received numerous grants and fellowships including a MacDowell Fellowship, Elizabeth Foundation Studio Intensive Program at Robert Blackburn Printmaking Workshop, NY, Fire Island Artist Residency, NY, Residenza del Palmerino, Associazione Culturale Il Palmerino, IT, Berkshire Taconic Fellowship, SMFA Alumni Traveling Fellowship and an Elaine DeKooning Fellowship.
Sparks recently completed an immersive installation and six performances in collaboration with sound/video artist Shawn Hansen at Soloway Gallery, Brooklyn NY. She has a forthcoming project grant and residency at Tinworks Art, Bozeman, MT.
2004 MFA Milton Avery Graduate School of Art, Bard College, Annandale-On-Hudson, NY
1995 BFA School of the Museum of Fine Arts, Boston, MA, Tufts University, Medford, MA
---
Jessica Stoller
Visiting Assistant Professor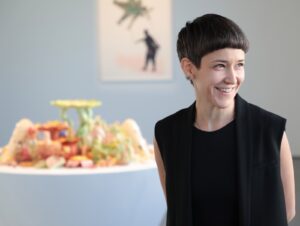 Jessica Stoller (b. 1981, Detroit, Michigan) currently lives and works in Brooklyn, NY. She received her BFA from the College for Creative Studies, and an MFA from Cranbrook Academy of Art. Stoller's work has been reviewed, in such publications as The New York Times, Ceramics: Art and Perception, and N. Pandora Feminist Journal, among others. She has been included in recent exhibitions at Zuckerman Museum of Art, GA; Greenwich House Pottery, NY; and Wave Hill, NY. Solo show venues include P.P.O.W, NY; Hionas Gallery, NY; and The Clay Studio, PA. A 2016 Pollock-Krasner grantee, Peter S. Reed grantee and Louis C. Tiffany nominee, Stoller has also participated in residencies including the Kohler Arts & Industry Program, The Museum of Arts and Design's Artist Studios Program, and most recently The Shigaraki Ceramic Culture Park, in Koka City, Japan. The artist is represented by P.P.O.W, New York.
2006 M.F.A. Cranbrook Academy of Art, Bloomfield Hills, MI
2004 B.F.A. College for Creative Studies, Detroit, MI
---
Jason Stopa
Adjunct Assistant Professor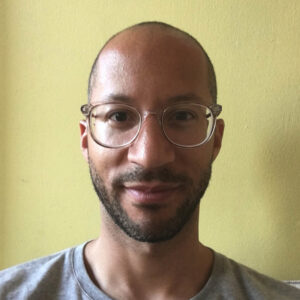 Jason's work has been reviewed in Artforum, Artsy, Hyperallergic, and The Brooklyn Rail. Recent solo exhibitions include "Joy Labyrinth" at Morgan Lehman (NYC) and "Hanging Gardens" at Atelier W (Pantin, FR) in 2019. A solo exhibition at Diane Rosenstein (Los Angeles, CA) is slated for late 2023. Recent group exhibitions include "Light," at Miles McEnery (NYC) and "Wayne Thiebaud Influencer: A New Generation" at The Manetti Shrem Museum (Davis, CA). Stopa teaches at Pratt Institute, The School of Visual Arts, and works for an academic journal at Columbia University.
Pratt Institute 2010 MFA
Indiana University 2007 BFA
---
Adrienne Tarver
Visiting Assistant Professor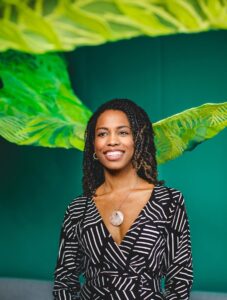 Adrienne Elise Tarver is an interdisciplinary artist based in Brooklyn, NY with a practice that spans painting, sculpture, installation, photography, textiles, and video. Her work addresses the complexity and invisibility of Black female identity including the history within domestic spaces, the fantasy of the tropical seductress, and the archetype of the all-knowing spiritual matriarch.
She has exhibited nationally and abroad, including solo shows at the Aldrich Museum of Contemporary Art in Connecticut; the Academy Art Museum in Maryland; Atlanta Contemporary in Atlanta, Georgia; Dinner Gallery (formerly Victori+Mo) in New York; Ochi Projects in Los Angeles; Wave Hill in the Bronx, NY; BRIC Project Room in Brooklyn; and A-M Gallery in Sydney, Australia and two-person exhibitions at Hollis Taggart in New York; Wedge Curatorial in Toronto, Canada. She has been commissioned for projects through the New York MTA, the Public Art Fund, Google, Art Aspen, and Pulse Art Fair and has been featured in online and print publications including the New York Times, Forbes, Brooklyn Magazine, ArtNews, ArtNet, Blouin ArtInfo, Whitewall Magazine, and Hyperallergic, among others. She received her MFA from the School of the Art Institute of Chicago and BFA from Boston University.
Adrienne is represented in Los Angeles, CA and Sun Valley, ID by OCHI
---
Cullen Washington Jr.
Visiting Assistant Professor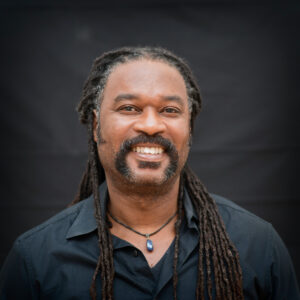 Cullen Washington Jr. earned his MFA from Tufts University/School of the Museum of Fine Arts Boston and BFA from Louisiana State University. He has exhibited extensively throughout the United States and Europe including exhibitions at The Studio Museum in Harlem, New York; The Contemporary Arts Museum Houston, Texas; Saatchi Gallery in London, UK; and the Chicago Museum of Science and Industry. He has been artist in residence at Amherst College (2016-17), the Fountainhead Residency (2016),The Studio Museum in Harlem (2013); Rush Arts Gallery (2012), Yaddo (2011), and Skowhegan School of Painting and Sculpture (2010). He is the recipient of a Joan Mitchell Foundation MFA Grant (2009) and a Bartlett and Montague Travel Grant (2008). His work has been written about in Art: 21 Magazine, The New York Times, The International Review of African American Art, The Boston Globe, and Art New England. His work can be found in numerous public and private collections including the Studio Museum, Charles Saatchi Gallery, and the Alexandria Museum of Art, Louisiana.
---
Lipika Bhargava
AICAD Fellow 2022-24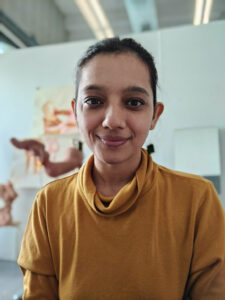 Lipika Bhargava (b.1993, New Delhi) is a multi-media artist working across ceramics, painting, textile, and performance. She is currently an AICAD Post-Graduate Teaching Fellow at Pratt Institute and Artist Fellow at Museum of Arts and Design (MAD). She completed her MFA in Fine Arts from Parsons School of Design, New York on a full President's Scholarship. Her practice is process-oriented and performative in mark-making drawing from her background in dance (Indian classical and contemporary).