Cassils: Associate Professor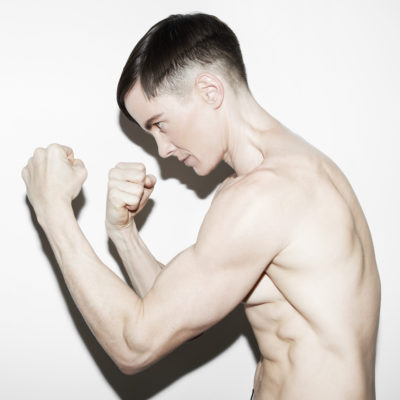 CASSILS is a transgender artist who makes their own body the material and protagonist of their performances. Cassils's art contemplates the history(s) of LGBTQI+ violence, representation, struggle and survival. For Cassils, performance is a form of social sculpture: Drawing from the idea that bodies are formed in relation to forces of power and social expectations, Cassils's work investigates historical contexts to examine the present moment.
Cassils has had recent solo exhibitions at HOME Manchester, Station Museum of Contemporary Art, Perth Institute for Contemporary Arts, Ronald Feldman Fine Arts, NYC; Institute for Contemporary Art, AU; Philadelphia Academy of Fine Arts; School of the Museum of Fine Arts Boston; Bemis Center, Omaha; MU Eindhoven, Netherlands.
They are the recipient of the National Creation Fund (2022), a 2020 Fleck Residency from the Banff Center for the Arts, a Princeton Lewis Artist Fellowship finalist (2020), a Villa Bellagio Rockefeller Foundation Fellowship (2019), a United States Artist Fellowship (2018), a Guggenheim Fellowship and a COLA Grant (2017) and a Creative Capital Award (2015). They have received the inaugural ANTI Festival International Prize for Live Art, California Community Foundation Grant, MOTHA (Museum of Transgender Hirstory) award, and numerous Visual Artist Fellowships from the Canada Council of the Arts. Their work has been featured in New York Times, Boston Globe, Artforum, Hyperallergic, Wired, The Guardian, TDR, Performance Research, Art Journal and was the subject of the monograph Cassils published by MU Eindhoven 92015) and their new catalog Solutions, is published by the Station Museum of Contemporary Art, TX (2020). Cassils's work was recently acquired by the Victoria Albert Museum, London, Art Gallery of Ontario, Toronto and the Leslie Lohman Museum.
Michael Brennan: Adjunct Associate Professor, CCE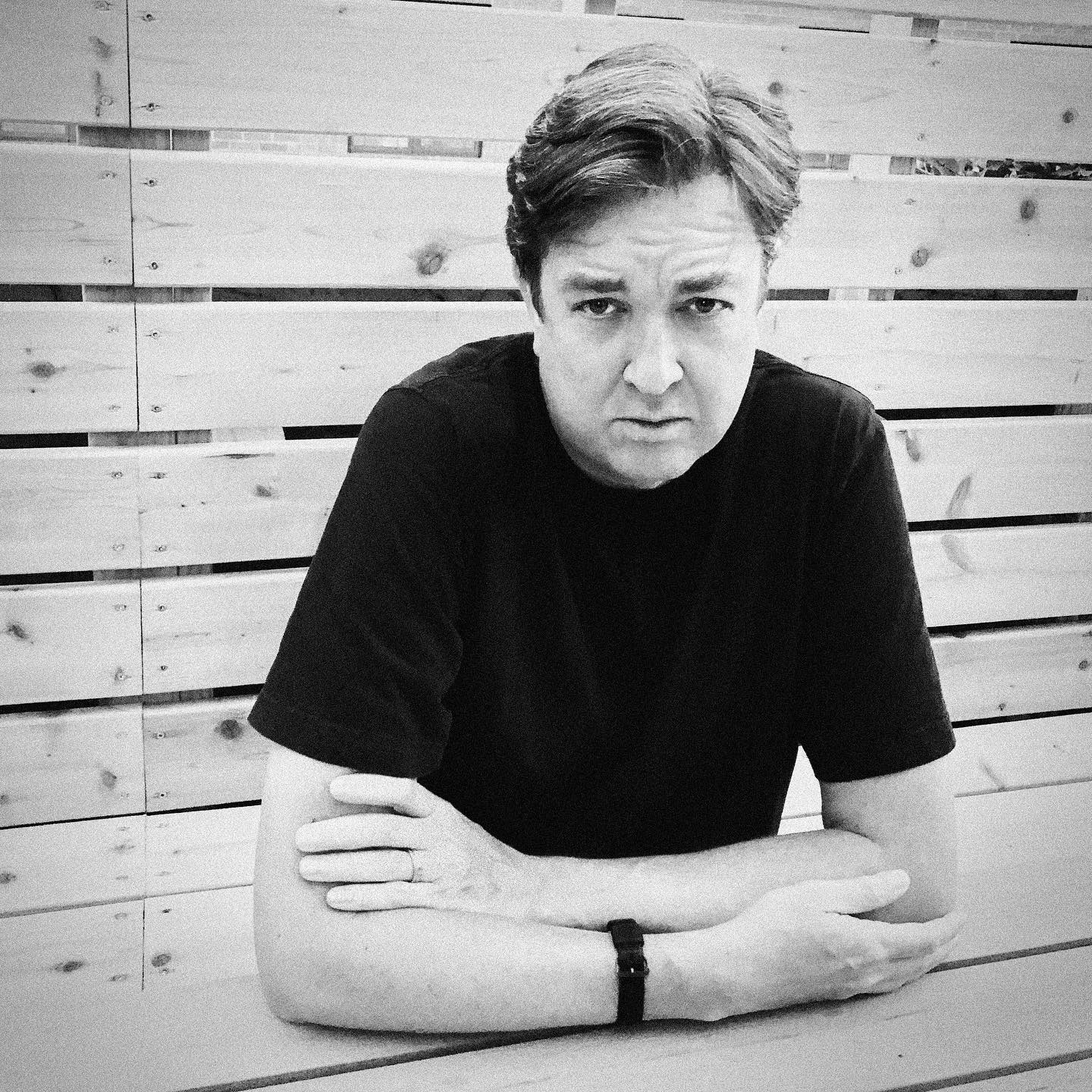 Brennan is a Brooklyn-based abstract painter. BA, University of Florida (Classics), 1987; MFA/MS, Pratt Institute (dual master's degrees Painting and Art History), 1992. He has been teaching at Pratt Institute since 1998, and is currently Adjunct Professor with CCE, GCC Chair, and Graduate Painting Area Coordinator. He has also taught at Hunter College, Cooper Union, and SVA. Brennan is represented by Minus Space, and has worked with Lucas Schoormans, Anthony Meier Fine Art, Yoshii Gallery, and Thatcher Projects.
He has exhibited internationally in such cities as Brussels, Cologne, Mexico City, Paris, Shanghai, Sydney, and Venice. Brennan's group exhibitions include MoMA PS1, CCNOA, and Industry City. His work in in the collections of the National Gallery, Baltimore Museum of Art, and San Jose Museum of Art, as well as General Dynamics, American Express, among other private collections, and has been reviewed in the New York Times, Art in America, and Philadelphia Inquirer. Brennan has written numerous articles for Artnet (Painters Journal), The Brooklyn Rail, Two Coats of Paint, as well as many catalog essays.
Steve Locke: Professor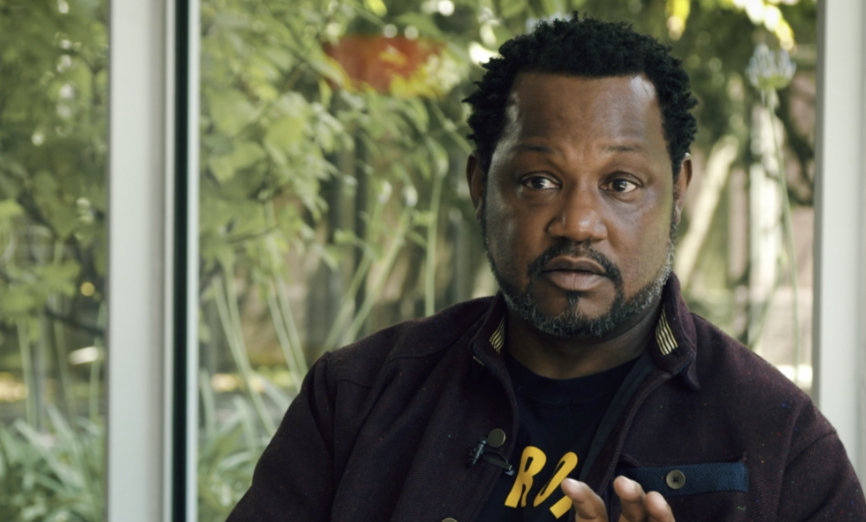 Steve Locke (b.1963) was born in Cleveland, OH and lives and works in Brooklyn, NY. Spanning painting, drawing, sculpture, and installation, Locke's practice critically engages with the Western canon to muse on the connections between desire, identity, and violence.\
John Monti: Professor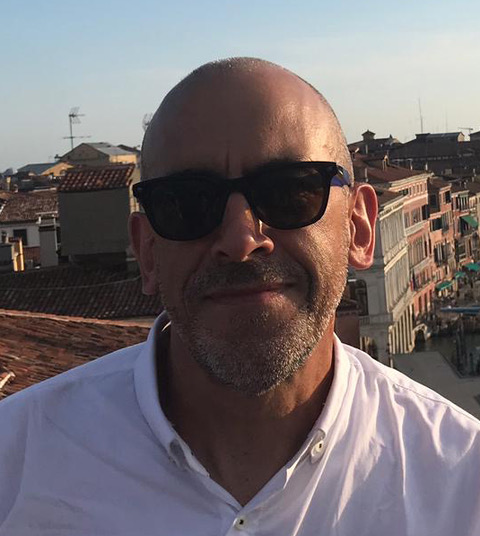 John Monti is a sculptor and educator whose work explores the intersections between seductive beauty and the melancholic. Taking inspiration from historical botanical drawings, flora, the baroque, ornament, religious objects and custom- car culture his works are metaphorical abstractions, suggesting ineffable dense amalgams of twisting vines and flora, each playing out its own psychodrama. Often his sculptures are cast in resin and surfaced with glitter, candy colors and various finishes each creating a crossroad where beauty and seduction take a fateful turn.
Monti received a BS from Portland State University in painting and sociology, and later an MFA in sculpture from Pratt Institute. Monti has exhibited extensively both in museums and galleries, has been commissioned for sited public works and set designs for dance. Exhibitions include the Brooklyn Museum, Weatherspoon Art Museum, Sculpture Center, White Columns, Artists Space, Elizabeth Harris Gallery, Curt Marcus Gallery and the Wakita Museum of Art, Japan. His work is included in major private and public collections, including The Metropolitan Museum of Art, The Brooklyn Museum, Yale University Art Gallery, The Weatherspoon Art Museum, The Eli Broad Family Foundation, The Portland Art Museum and the Wakita Museum of Art, Japan. Grants include the Louis Comfort Tiffany Foundation, the Joan Mitchell Foundation, the Pollock Krasner Fellowship Grant, The New York Foundation for the Arts, The Rockefeller Foundation and the National Endowment for the Arts. Monti's work has been featured in many publications, including Artforum, Art in America, Sculpture Magazine, Arts Magazine, Artnews, The Los Angeles Times and The New York Times. Monti lives in Brooklyn, NY.
Carlos Motta, Associate Professor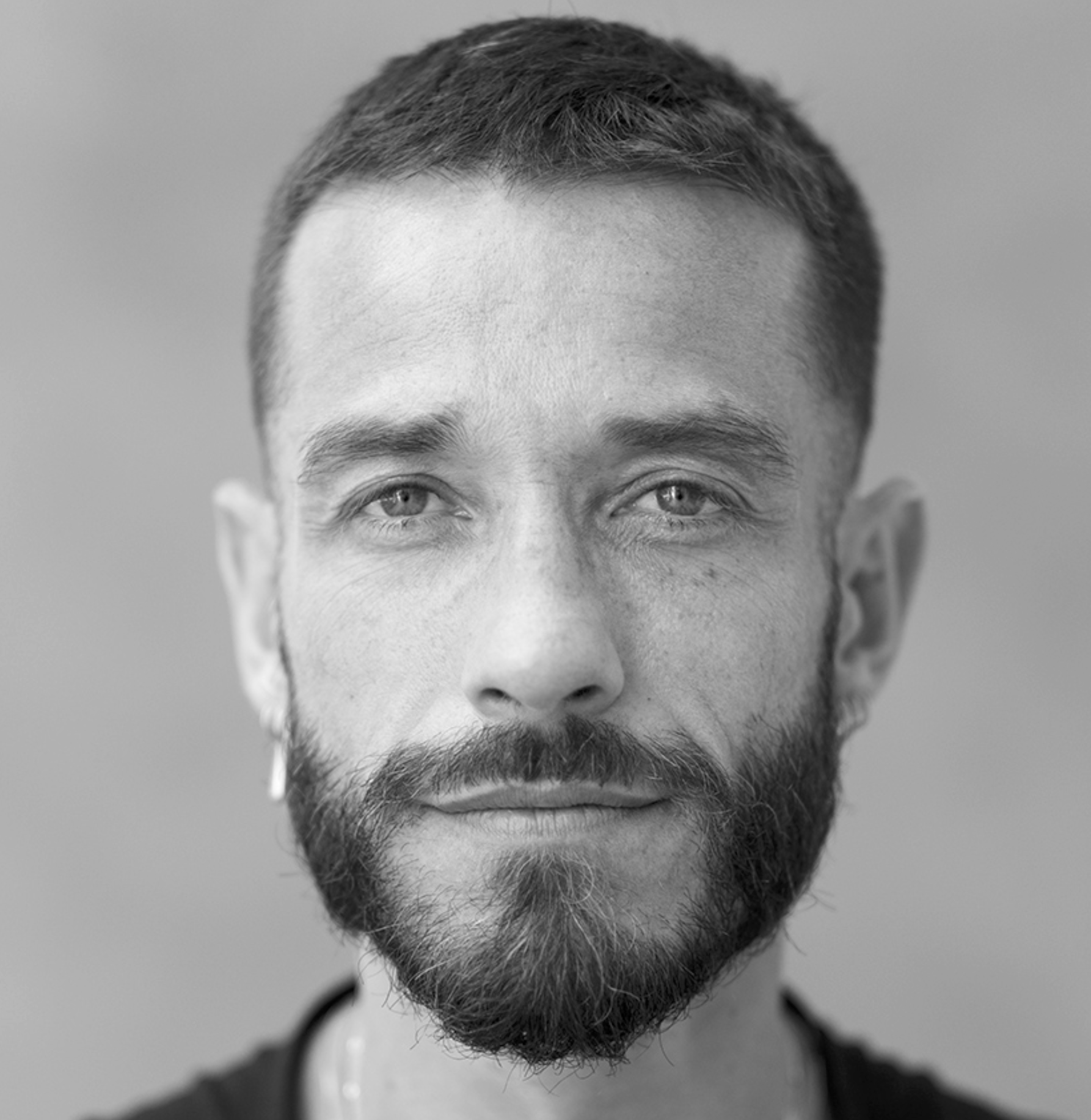 Carlos Motta is a Colombian-born multidisciplinary artist based in New York. Motta's practice centers on social and political issues of sexual, gender, and ethnic minority communities, and he works with these individuals and communities to challenge dominant narratives of both past and present.
Donna Moran: Professor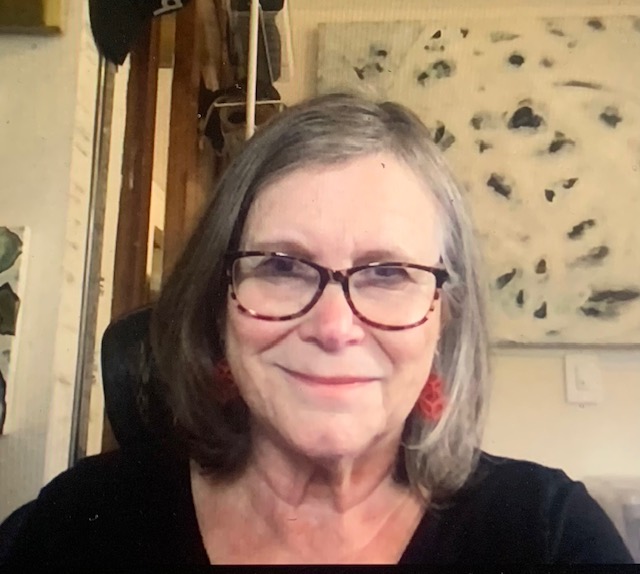 Moran has been a Visiting Artist at The American Academy in Rome and an Artist in Residence at The Vermont Studio Center. She has also held residencies at The Centre for Fine Print Research (UWE) in Bristol, England, and U Gratzie Ceramica in Deruta, Italy. Her work has been exhibited in the US and abroad, including NewYork, Australia, Brazil, Peru, Italy, and Spain. In 2014 and in 2021she was an invited international artist for Peru's Taller 72's books Mixtura. and The Matrix both curated by Cristina Duenas.
Recently Moran has participated in the ART FAIR, Mana Contemporary, Jersey City, 2021, the ART PROJECT- Drawing Rooms, Curator by Jim Pustorino, in Jersey City NJ ,the USPS Online exhibition, 2020-21 and an exhibition at KEAN UNIVERITY GALLERY, November-December 2019. From 2001 to 2012 she chaired the Fine Arts Department at Pratt, overseeing both BFA and MFA programs. From 2016-2018 she was Dean at PrattMWP in Utica NY. Her external academic experience includes being a MSCHE team member for Art Schools in the Philadelphia area.
Jean Shin: Adjunct Professor, CCE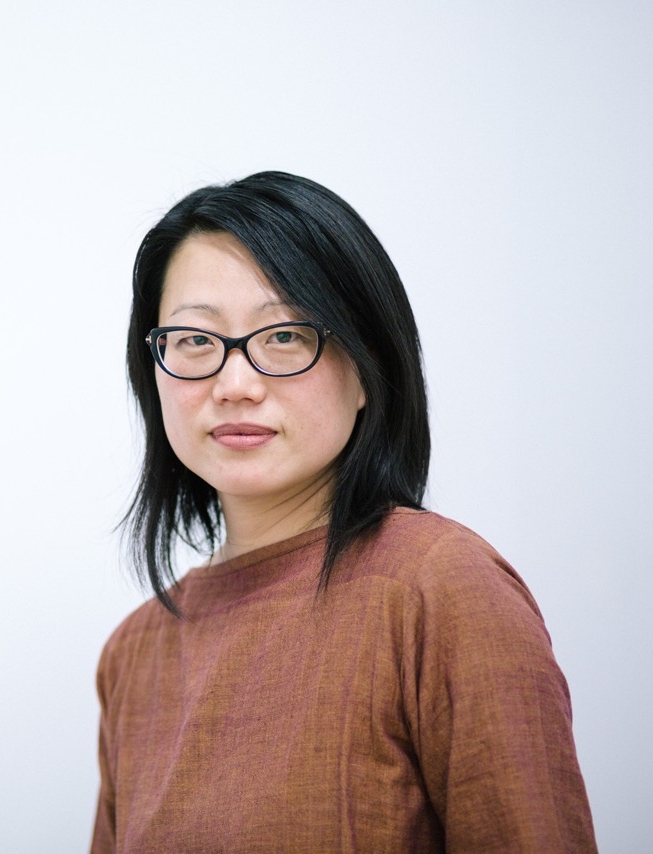 Known for her large-scale installations and public sculptures, artist Jean Shin transforms accumulations of discarded objects into powerful monuments that interrogate our complex relationship between material consumption, collective identity and community engagement. Often working cooperatively within a community or region, Shin amasses vast collections of an everyday object or material—Mountain Dew soda bottles, mobile phones, 35mm slides—while researching its history of use, circulation and environmental impact. Distinguished by this labor-intensive and participatory process, Shin's poetic yet epic creations become catalysts for communities to confront social and ecological challenges. As such, her body of work includes several permanent public artworks commissioned by major agencies and municipalities, most recently a landmark commission for the MTA's Second Ave Subway in NYC.
Born in Seoul, South Korea, and raised in the US, Shin works in Brooklyn and Hudson Valley, New York. She is a tenured Adjunct Professor at Pratt Institute and holds an honorary doctorate from New York Academy of Art. Shin's work has been widely exhibited and collected in over 150 major museums and cultural institutions, including solo exhibitions at The Museum of Modern Art in New York, Philadelphia Museum of Art, Smithsonian American Art Museum in Washington DC, and Asian Art Museum in San Francisco, where in 2020 she was the first Korean-American woman artist featured in a solo exhibition. Shin has received numerous awards, including the forthcoming Frederic Church Award for her contributions to American art and culture. Her works have been highlighted in The New York Times and Sculpture Magazine, among others
Laurel Sparks: Adjunct Associate Professor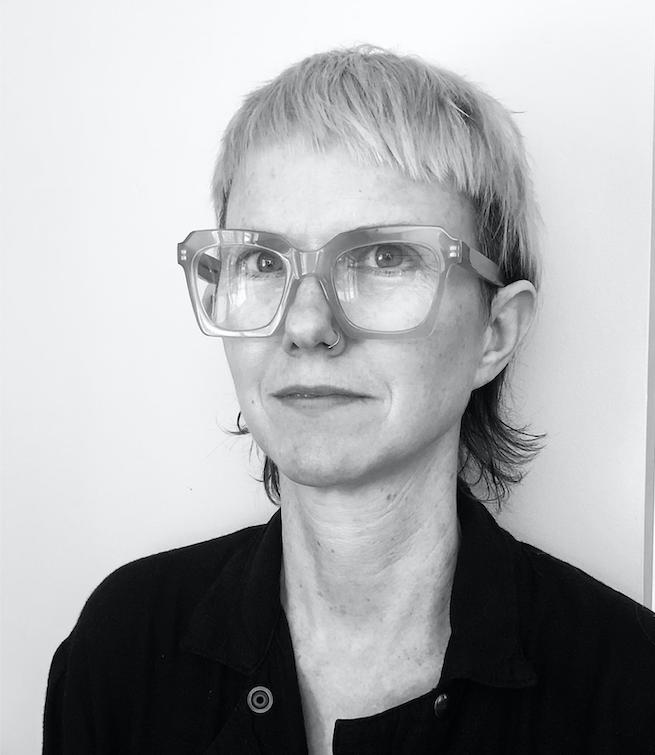 Laurel Sparks is a Brooklyn-based painter whose work embodies encoded symbols and patterns that pay tribute to counter-culture legacies and esoteric magic traditions. She holds an MFA from Bard College and a BFA from the School of the Museum of Fine Arts and Tufts University in Boston, MA. Her exhibitions include solo shows at Kate Werble gallery, NYC; Knockdown Center, Brooklyn and group shows at Cheim and Read gallery, NYC; EFA Project Space, NYC;; Franklin Street Works, Stamford, CT; Leslie-Lohman Museum of Art, NYC; Barbara Walters Gallery at Sarah Lawrence College, Bronxville, NY; Berman Museum at Ursinus College, Collegeville, PA; Museum of Fine Arts, Boston, MA, Hessel Museum of Art, Annandale-on-Hudson, NY; DeCordova Museum, Lincoln, MA; and Art In General, NYC.
Sparks' work has appeared in publications such as the New Yorker, New York Magazine, The Paris Review, Blouin Artinfo, The Brooklyn Rail, Two Coats of Paint, Modern Painters, New American Paintings, the Drawing Center's the Bottom Line, Art21 Magazine, Vogue Mexico, Boston Globe, Art in America, Bloomberg, Timeout New York, Huffington Post, and Art and Auction. She has received numerous grants and fellowships including a MacDowell Fellowship, Elizabeth Foundation Studio Intensive Program at Robert Blackburn Printmaking Workshop, NY, Fire Island Artist Residency, NY, Residenza del Palmerino, Associazione Culturale Il Palmerino, IT, Berkshire Taconic Fellowship, SMFA Alumni Traveling Fellowship and an Elaine DeKooning Fellowship.
Sparks recently completed an immersive installation and six performances in collaboration with sound/video artist Shawn Hansen at Soloway Gallery, Brooklyn NY. She has a forthcoming project grant and residency at Tinworks Art, Bozeman, MT.
Civic Engagement Fellow 2022-23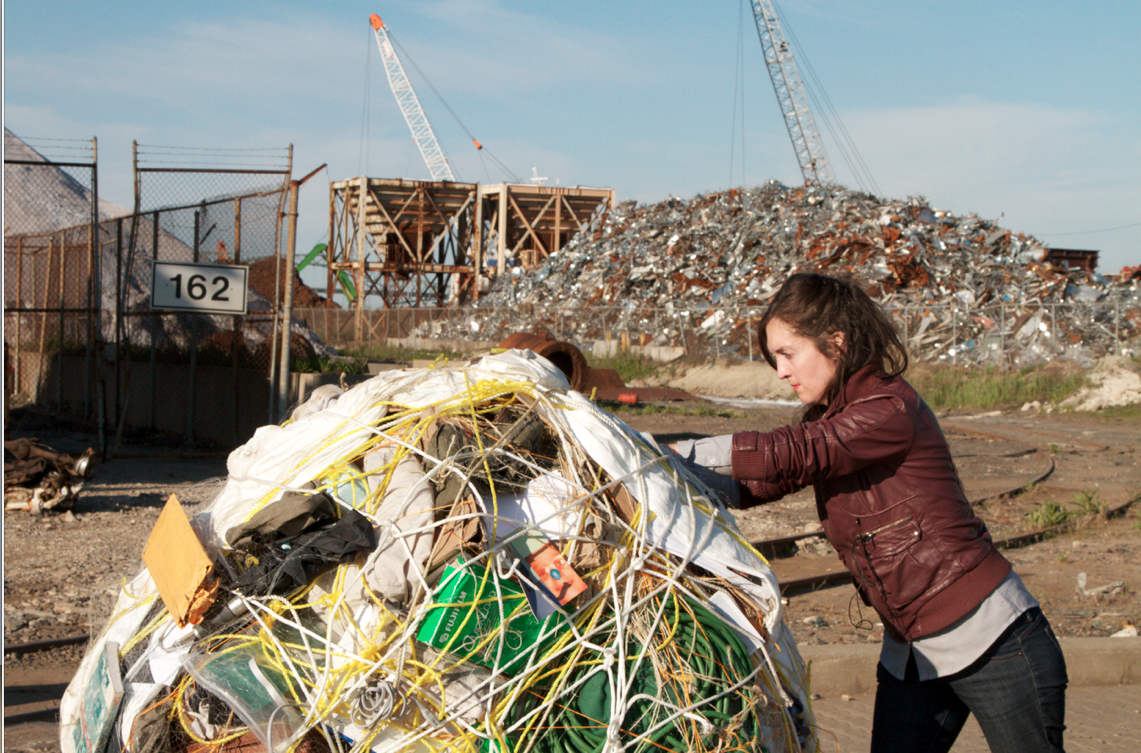 Mary Mattingly is an interdisciplinary artist based in Brooklyn. Mary co-creates sculptural ecosystems that address forms of public food and commons in New York City. In 2020 she was the Brooklyn Public Library's Artist in Residence and launched Public Water with +More Art, a project comprised of histories of New York City's Drinking Watershed and a sculpture that cleaned water while mimicking the watershed. In 2016 she launched Swale, a mobile free public food forest on a barge in New York City. Docked at public piers but following waterways common laws, Swale circumnavigated New York's public land laws, and allowed anyone to pick free fresh food. The project helped instigate and co-build the "foodway" in Concrete Plant Park, the Bronx in 2017. Considered a pilot project, the "foodway" is the first time the New York City Parks Department is inviting people to publicly forage in over 100 years.
Mary has a research-based practice with a focus on environmental justice and co-learning. In 2019, she facilitated the Ecotopian Library, a tool library for change-building stemming from the belief that art and ecotopian thought can help cultivate systemic social change. In 2013 she bundled personal objects into large sculptures for performances about her own consumption, documenting the bundles' contents and focusing on the complex military-industrial supply chain of the element cobalt.
Mattingly's work has been exhibited at the International Center of Photography, the Museo Nacional de Bellas Artes de la Habana, the Bronx Museum of the Arts, Seoul Art Center, the Brooklyn Museum, Storm King Art Center, the Parrish Museum, Anchorage Museum, and the Palais de Tokyo. It has been included in the Havana, Istanbul and the Cuenca Biennales.
AICAD Fellow 2022-23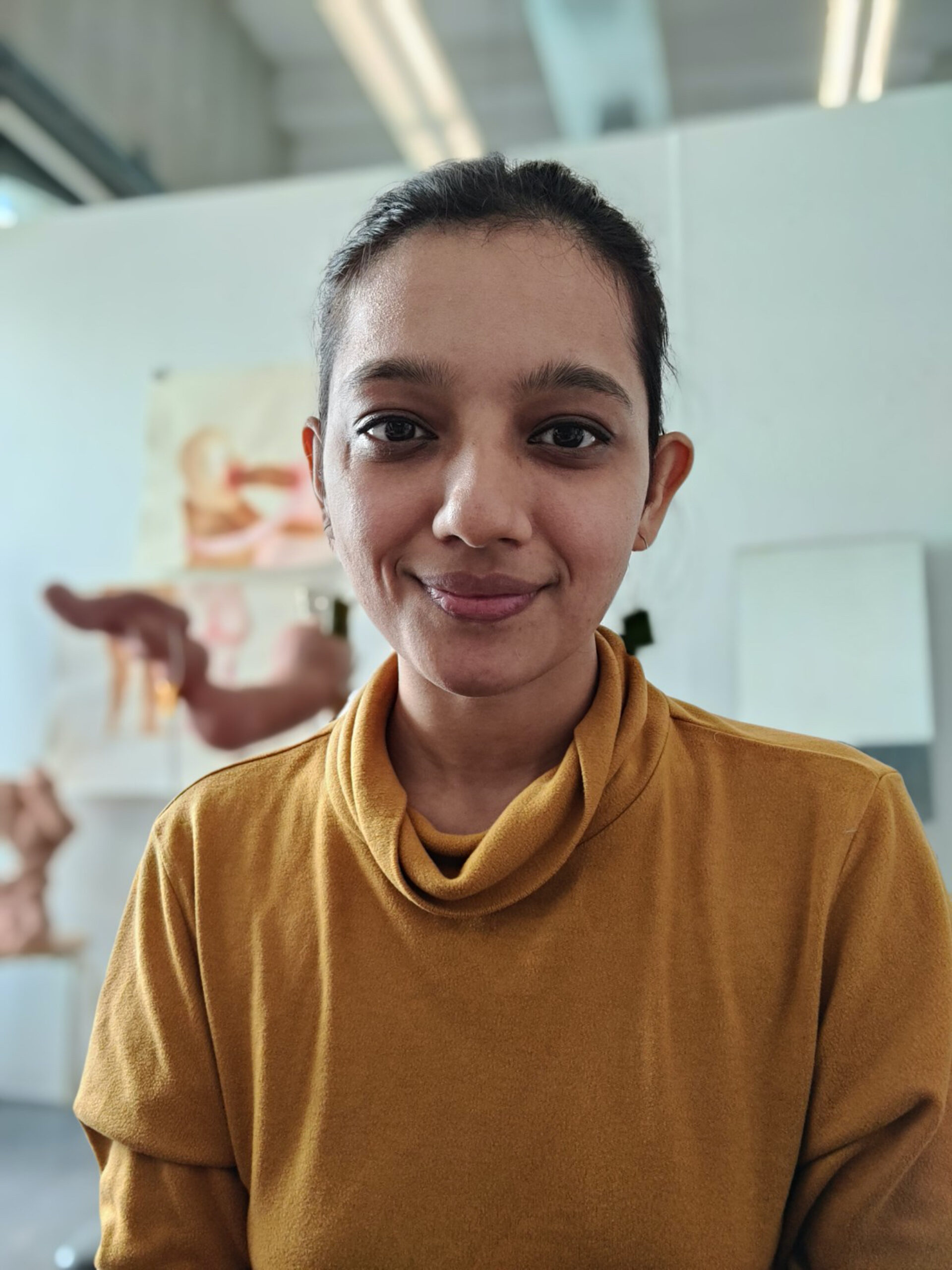 Lipika Bhargava (b.1993, New Delhi) is a multi-media artist working across ceramics, painting, textile, and performance. She is currently an AICAD Post-Graduate Teaching Fellow at Pratt Institute and Artist Fellow at Museum of Arts and Design (MAD). She completed her MFA in Fine Arts from Parsons School of Design, New York on a full President's Scholarship. Her practice is process-oriented and performative in mark-making drawing from her background in dance (Indian classical and contemporary).