Our cutting-edge program designed for the 21st century museum is an innovative museum studies program that focuses on the digital life of museums across collections, galleries, and activities.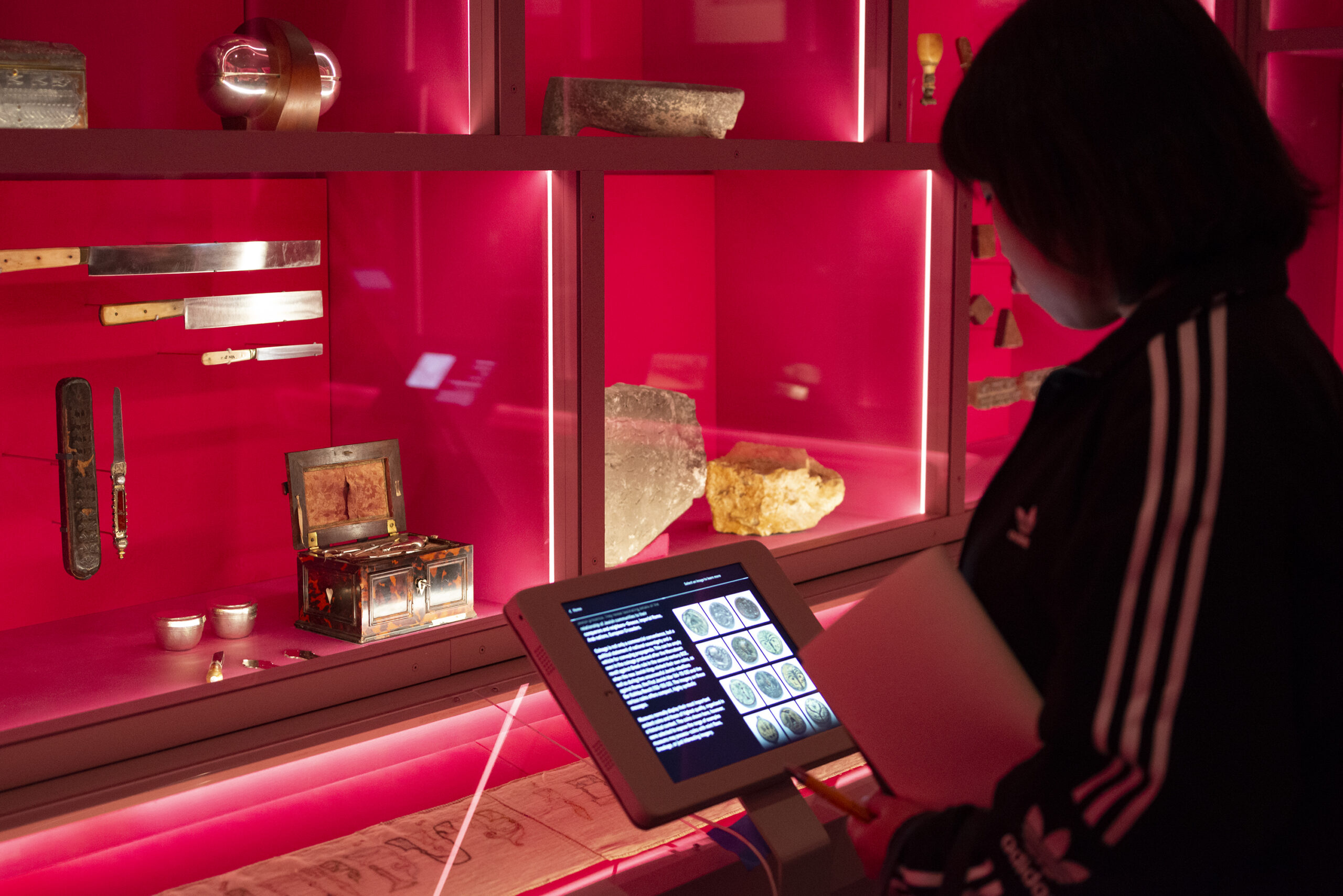 The Master of Science in Museums and Digital Culture (MDC) is a museum studies graduate program designed to meet the challenges of a rapidly changing cultural landscape. Students explore how museums, galleries, and other cultural heritage organizations use digital technologies to enhance their services, manage collection information, engage visitors across physical and virtual contexts, and conduct visitor research and evaluation. The MDC program prepares students for such high-demand museum and gallery positions as digital producer, web content editor, collection information manager, digital analyst, social media specialist, digital asset manager, and more.
The Museums and Digital Culture unique and specialized curriculum was developed by faculty with expertise in key areas of the field, including museum information management, digital engagement strategies, digital analytics, audience research, and digital curation. Our full-time faculty is enriched by highly experienced museum professionals from New York City's most prominent and influential museums, galleries, archives, and libraries, including the Metropolitan Museum of Art, the Whitney, and the Museum of Modern Art. Moreover, students go onsite to see firsthand how New York's leading museums and museum professionals are using emerging technologies to enhance their practice. Learn more about the MDC Program's Curriculum and Degree Requirements and explore Student Life to see the many projects, activities, fellowships and internships MDC students are involved in throughout the year.
At Pratt School of Information, students learn in a supportive, collaborative setting that ensures they gain the skills they need to make an immediate contribution to their current position or future institution. Second-year students are eligible to apply for 9-month fellowships or internships with leading museums and art and cultural institutions in New York City, such as the Brooklyn Museum, the American Museum of Natural History, the Jewish Museum, the Frick Collection and the Museum of Chinese Art, and many more. Students can also take advantage of exciting research opportunities — working closely with individual faculty or with the team at the Semantic Lab at Pratt. MDC students are also able to gain valuable experience presenting their research in prestigious international conferences such as Museum Computer Network and Museums and the Web.
Visit the Museums & Digital Culture blog and follow the program on Twitter @prattmdc to get the latest news and happenings from our students and facu­lty.
View curriculum and degree requirements
Questions? For admissions inquiries, please contact Graduate Admissions at 718.636.3514 or admissions@pratt.edu. For all other inquiries, contact the School of Information at 212.647.7682 or si@pratt.edu. For more information, you may also request a catalog and sign-up to attend an information session.