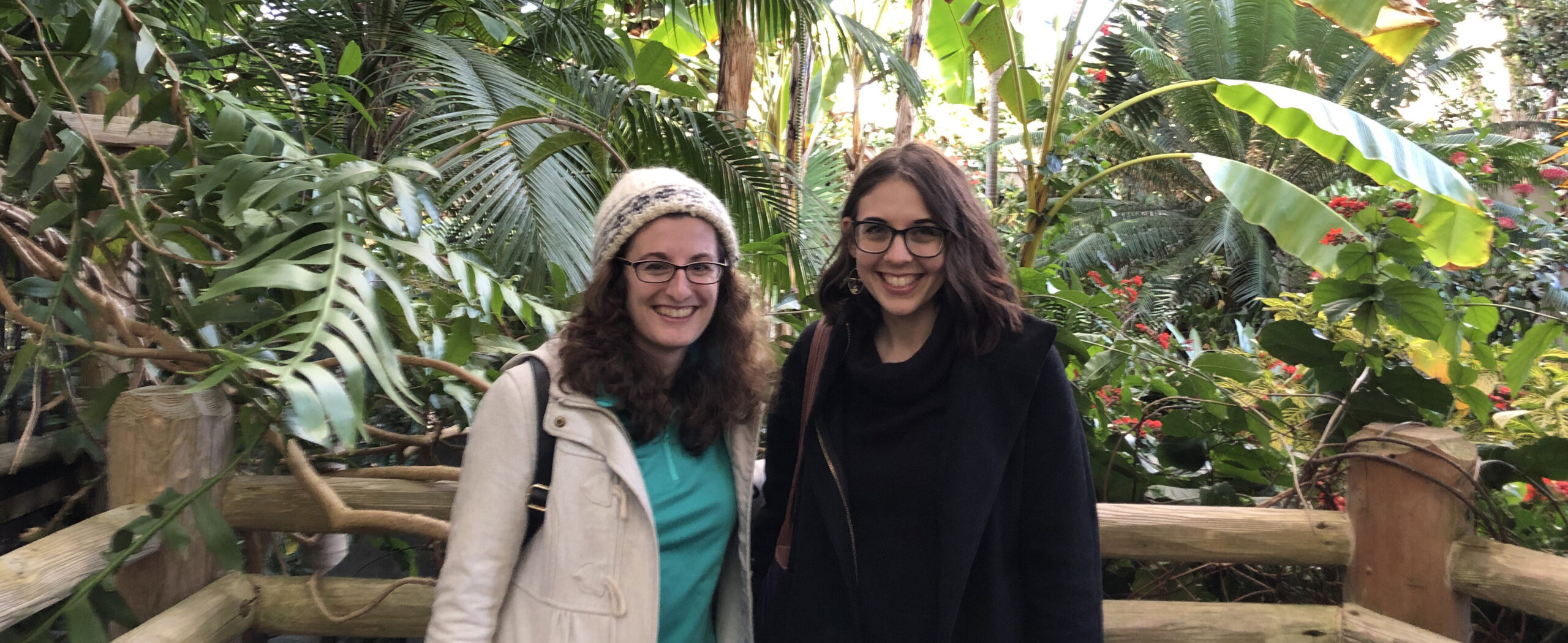 Learn more about life as a Museums and Digital Culture (MDC) student and the kind of opportunities available after graduation.
Student Activities
Pratt Emerging Museum Professionals (PEMP) serves as a resource for graduate students in the School of Information to engage with other museum professionals across all stages of their careers. It is a registered chapter of the Emerging Museum Professionals Network and has hosted such events as:
MDC students also participate in School of Information activities, such as the annual showcase of student work (#infoshow).
Course-Based Projects with Museums
Courses at the School of Information often engage in projects with museums, such as INFO 644 Usability Theory and Practice and INFO 685 Digital Analytics: Web, Mobile and Social Media. Museums include MoMA, Canadian Museum of Nature, The Met, Jewish Museum, Brooklyn Museum, Cooper Hewitt Smithsonian Design Museum, J. Paul Getty Trust, and Monterey Bay Aquarium. You can find more information on these projects at Center for Digital Experiences at Pratt Institute's website.
Fellowships
Second-year students in the MDC program can apply for a 9-month fellowship with a leading NYC museum or other cultural heritage organizations. Students have completed fellowships at MoMA, Brooklyn Museum, Whitney, among others. Read Sydney Stewart's blog documenting her fellowship with the Brooklyn Museum to learn more.
Social Media
Visit the Museums and Digital Culture blog or follow us on Twitter at @PrattMDC to discover more MDC activities, interviews, and more.
Who is a Museums and Digital Culture Student? Perspectives from Students
Q: Tell me about what you've been studying.
"Digital integration into museums." "Accessible experiences." "Research methods, user experience design, and community engagement." "Information management."
Q: What skills/tools have you gained from the program that you find yourself continuing to use?
"Solid tech skills that will serve me now and continue to serve me in the future, like HTML, CSS, and Python."
"Coding, building websites, analytics."
"Community of museums and outreach, visitor engagement, digital engagement, audience research."
Q: What made you choose Pratt when you were looking for a museum studies program?
"It was just the perfect combination of everything that I knew I wanted and hoped I could get into in the future."
"I felt like it was accessible even though I don't have a technology background."
Q: What do you enjoy most about the MDC program?
"I like the smaller class sizes and I love all of the professors. They're so knowledgeable."
"I like that the program is within the School of Information because I wanted a strong information science background."
Job Placement
Graduates of the MDC program are working in the following roles when surveyed 9-months after graduation:
Digital Cataloguing Assistant, Metropolitan Museum of Art
Assistant Registrar, The Paley Center for Media
Assistant Registrar, American Museum of Natural History
Collection Information Specialist, Crystal Bridges Museum of American Art
Collection Database and Website Assistant, the Frick Collection
Digital Communications Officer, Norton Museum of Art
Darwin Manuscripts Project Research Assistant, the American Museum of Natural History
Knowledge Engineer, Morgan Stanley
Registrar, Fairfield University Art Museum
Research Associate, Randi Korn & Associates (RK&A)
Research Assistant, Spellerberg Associates
Assistant Curator, The Chancellor Robert R Livingston Masonic Library of the Grand Lodge of New York
Student Satisfaction
Student feedback is solicited regularly through course evaluations and surveys to graduating students and alumni. For these surveys, we have found that:
100% of graduates agree or strongly agree that they found the program curriculum to be up-to-date.
100% of graduates report that they would recommend the School of Information to a friend, family member or colleague interested in pursuing a Masters degree.
100% of graduates agree or strongly agree that the School created an inclusive and welcoming environment.
(Data from graduating student survey 2019/2020, N=6, 86% response rate and 2020/2021, N=6, 100% response rate)