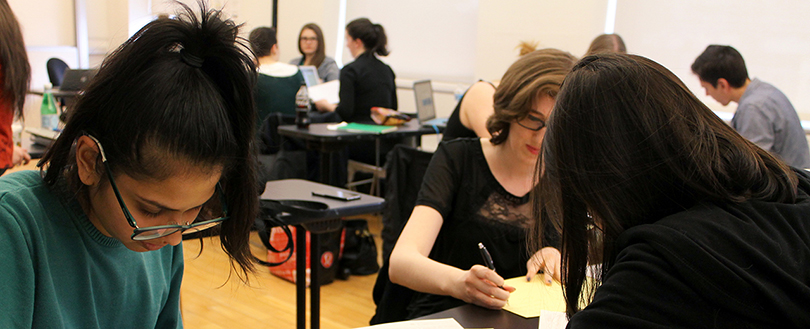 Program concentrations help MSLIS students build high-level knowledge and skills in specific areas of information and library science. Students may closely follow the related courses in a concentration or take a more customized approach. Students are encouraged to meet with their faculty advisor to help them plan their program of study.
The five MSLIS program concentrations include:
Archives, Special Collections, Rare Books and Digital Curation
Learn to acquire, organize, manage, curate and make accessible archives, special collections, rare books, and digital materials.
Related Courses
Related Advanced Certificates
Information Services, Organization, Management and Use
Develop expertise in working with people and information, including people-centric skills in reference, instruction and management and information skills in organization, metadata and cataloging.
Related Courses
Learning, Literacies, and Communities
Address the learning and literacy needs of diverse communities, from youth to adults and across media and contexts. Students wishing to specialize in Children's and Young Adult Services should select courses from this concentration.
Related Courses
Research and Data
Learn to manage data and support researchers in their use of data, including in the analysis, visualization, and interpretation.
Related Courses
Related Advanced Certificates
Technology and Interfaces Design and Development
Learn to manage and make information readily accessible to users through interfaces and technology, including its design and development.
Related Courses
Related Advanced Certificates