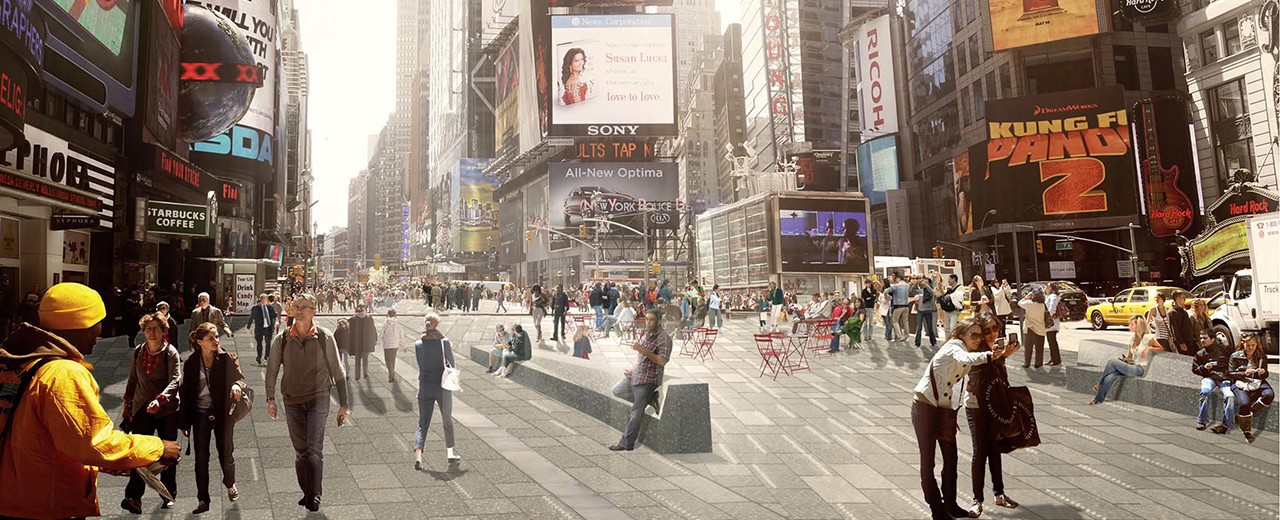 Placemaking refers to a collaborative process by which we can shape our urban environment from the perspective of the public realm. By strengthening the connection between people and the places they share Placemaking inspires people to collectively reimagine and reinvent public spaces as the heart of every community. More than just promoting better urban design, placemaking facilitates creative patterns of use, paying particular attention to the physical, cultural, and social identities that ensure our public spaces serve social needs.
With community-based participation at its center, an effective placemaking process capitalizes on a local community's assets and potential, and it results in the creation of quality public spaces that contribute to people's health, happiness, and wellbeing.
The Master of Science (MS) in Urban Placemaking and Management (UPM) prepares professionals for this rapidly growing field. Students learn to create successful, vibrant, equitable, and economically viable public spaces using a bottom-up, community-driven, people-centric approach. The program is for students with professionally oriented undergraduate education, professional degrees, or professional experience in architecture, engineering, environmental or landscape design, urban planning, and related studies, as well as students with a background in geography, social sciences, and management. Students are immersed in the core skills of analysis, conceptual design, and management of the public realm in cities.
The 40-credit program equips students to qualify for employment in a range of institutional, governmental, nonprofit, and private-sector settings. Students gain a broad theoretical knowledge of the historical, political, and social frameworks with which to conceptualize the public realm, while developing skills to analyze urban space and understand the relationship of public space to public policy and private development. Through studios and internships, students further gain practical understanding of the planning and design of public space, including management and the integration of the principles of sustainability into public space development.
The core knowledge and skills base of placemaking as a discipline are delivered over four semesters through a combination of lectures, seminars, case studies, and studio-based exercises. Students pursue a curriculum of study structured by four academic knowledge streams: design and infrastructure, economics, planning and policy, and management. The program offers students the flexibility to develop advanced knowledge and skills through electives in a wide variety of topics, both in the UPM program and in the other GCPE disciplines. Students can select specific areas of focus such as:
Economics and management
Parks, Open Space, and Green Infrastructure
Historic preservation and placekeeping
Students are also free to develop their own area of focus by taking electives in any of the GCPE programs.
Upcoming Information Sessions and Open Houses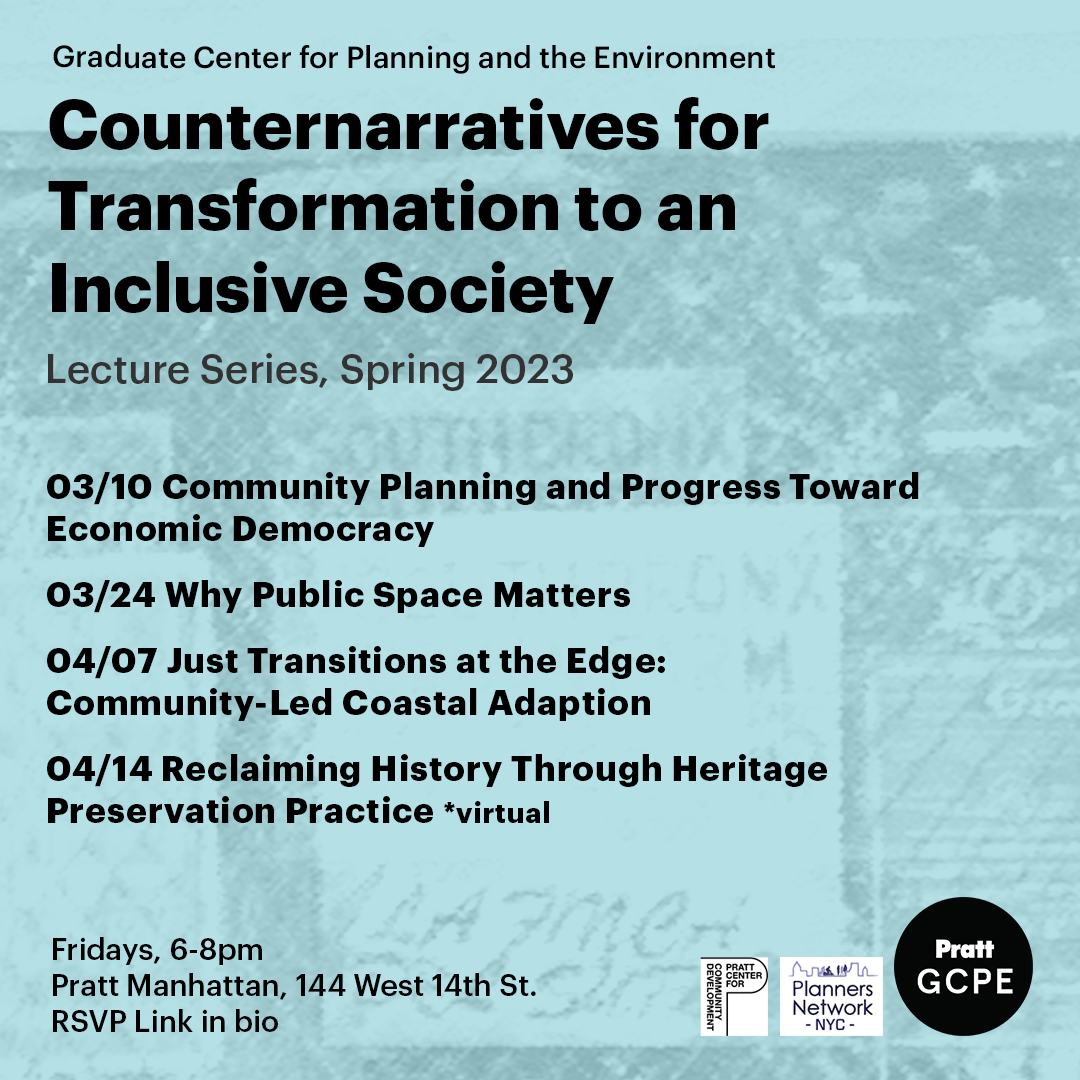 March 10 – April 14, 2023 6:00 PM – 8:00 PM
Pratt Manhattan, Room 201, 144 West 14th St
Event
March 9, 2023 9:30 AM – 11:00 AM
Online
Event