Carry out art historical research; apply the theories, research, and practice of information science; design digital libraries, archives, and exhibitions; and communicate content effectively and creatively in the arts across diverse cultures and societies.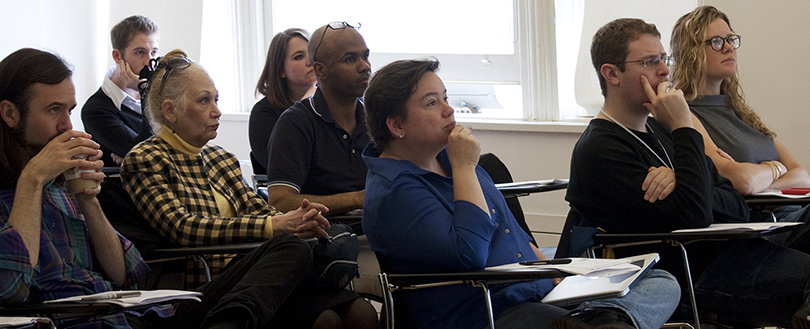 Type

Graduate, MAL

Department

School
The MSLIS/MA History of Art and Design dual-degree program prepares students for careers in art, museum, and academic libraries. With fellowship opportunities taking place at NYC's leading museums, libraries, and archives, such as the Brooklyn Museum, the Guggenheim Museum, and The Metropolitan Museum of Art, the dual-degree program offers unique opportunities for experiential learning.
This program consists of 30 credits at the School of Information and 30 credits at the Department of History of Art and Design for a total of 60 credits, which must be completed with a B average or higher. Students in the dual-degree program generally take one or two classes in each program per semester (3–4 courses, 9–12 credits). The average time for degree completion is three years. For more information on this dual degree, please consult our website.
We are pleased to announce that because of generous funding from the Hauser & Wirth Institute, we are able to offer a 3-year full scholarship (tuition and fees) to an incoming student to the dual-degree MS Library and information Science and MA History of Art and Design program beginning in fall 2023. To be considered, please apply by January 5th, 2023. BIPOC candidates are especially encouraged to apply as the scholarship intends to support diversity in the field. For questions, please contact Dean Cocciolo.