New York City is home to many leading museums and galleries and each year Pratt Institute students explore these institutions as an extension of their studies on campus. With art, architecture, science, history, and more in these spaces, there are diverse opportunities to better understand the world and how to engage creatively with it.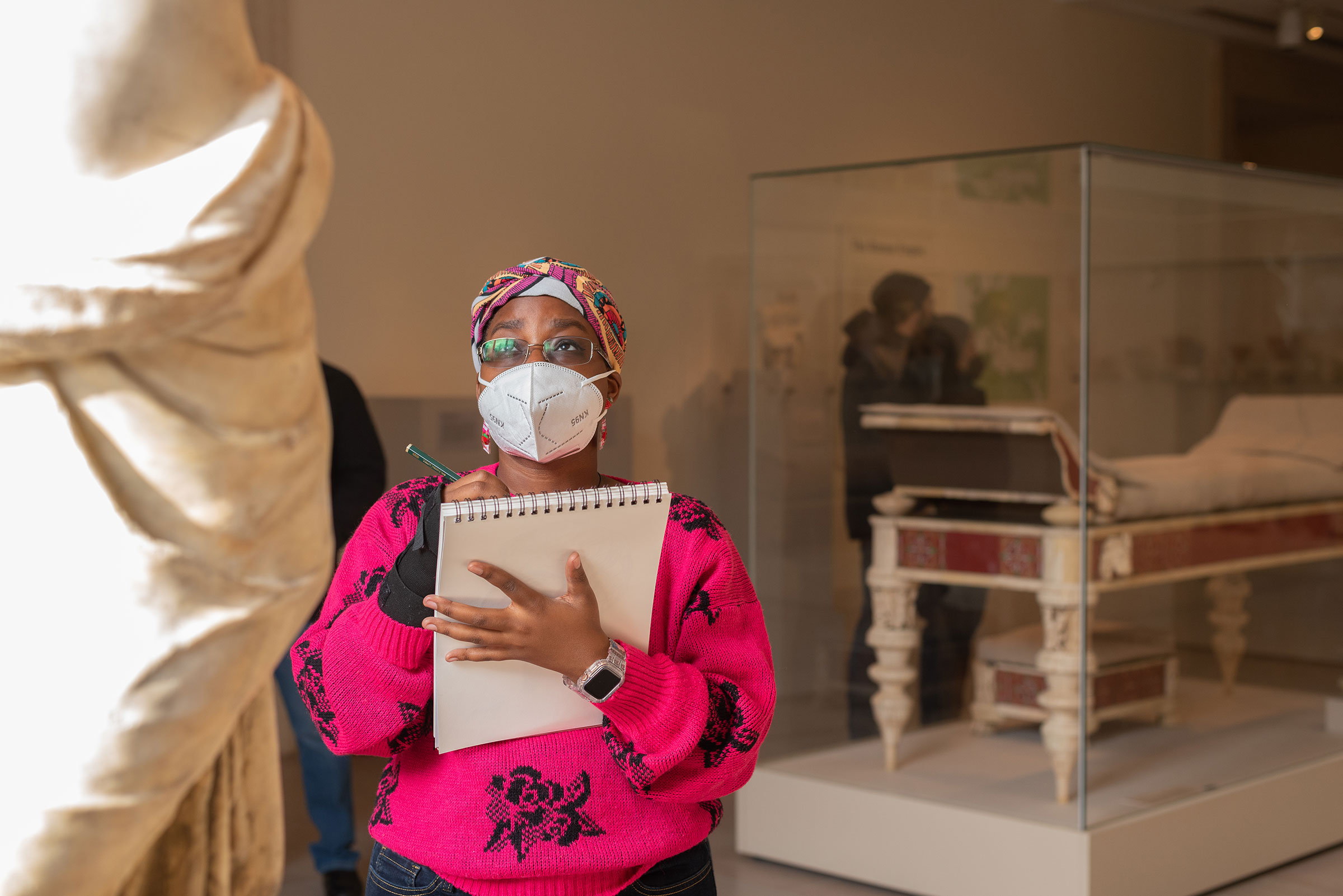 This past semester, Candice Chu, visiting assistant professor in Foundation, brought her Visualization and Representation Foundations class to the Metropolitan Museum of Art to draw from observation and visit the Study Room for Drawings and Prints, a space that is available to students, researchers, and scholars by appointment. They viewed works including an etching by Pablo Picasso, a drawing by Leonardo da Vinci, and a lithograph by Vija Celmins.
"The students had the opportunity to see and appreciate the material qualities of delicate works of art, not typically seen, let alone curated together, in a small and intimate setting of the Study Room," Chu said. "There is a palpable sense of an artist's hand when you view a drawing in person that is otherwise impossible to describe or translate through reproductions. From this experience, I hoped students might begin to consider the expansive thresholds between technique, personal sensibility, and artistic voice."
In the Greek and Roman Art galleries, the students sketched the sculptures, trying out the drawing techniques they had inspected in the Study Room. "For learning about drawing the human figure, this trip was helpful for closely studying the figure and all the nuances that come with the human figure," said Jordan Anna Torres, BFA Photography '25.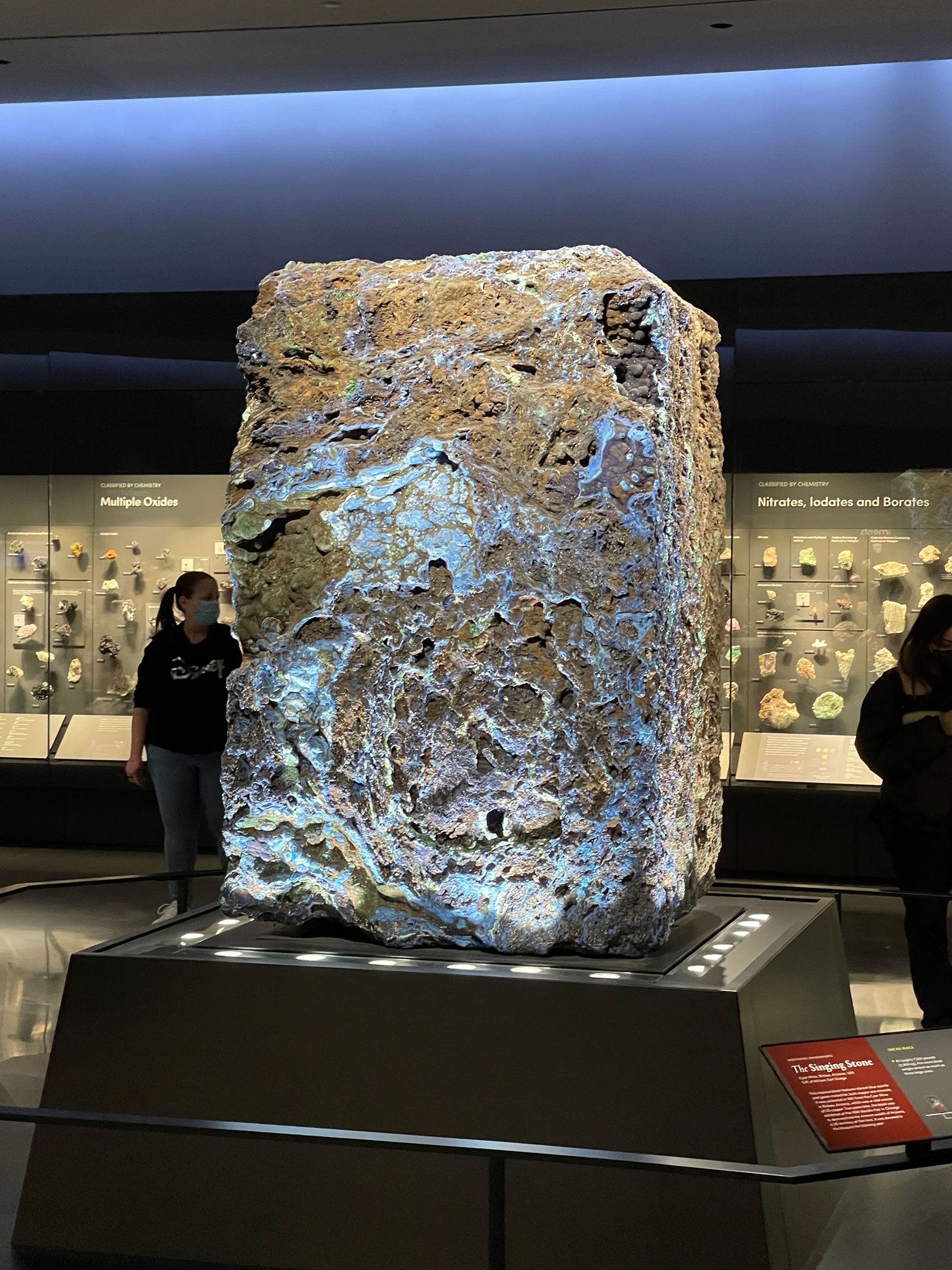 Students in Geology, a class in the department of Math and Science led by Dr. Peter Matt, explored over 5,000 specimens from across the globe at the recently renovated Mignone Hall of Gems and Minerals in the American Museum of Natural History. They created individual reports on selected minerals, noting how they were displayed and their geological information.The museum field trip was part of a series of city-based lessons to connect the students with geology through local sites.
A walking tour from the Brooklyn campus to Fort Greene Park gave students the opportunity to identify which rocks are employed as building stones in the Pratt neighborhood, and to consider how the glacial history of Brooklyn created the local topographic high in the park. During a class on geologic maps, students examined 2D representations of the rock underlying all the city's infrastructure to understand how these rocks are actually oriented in real, 3D space.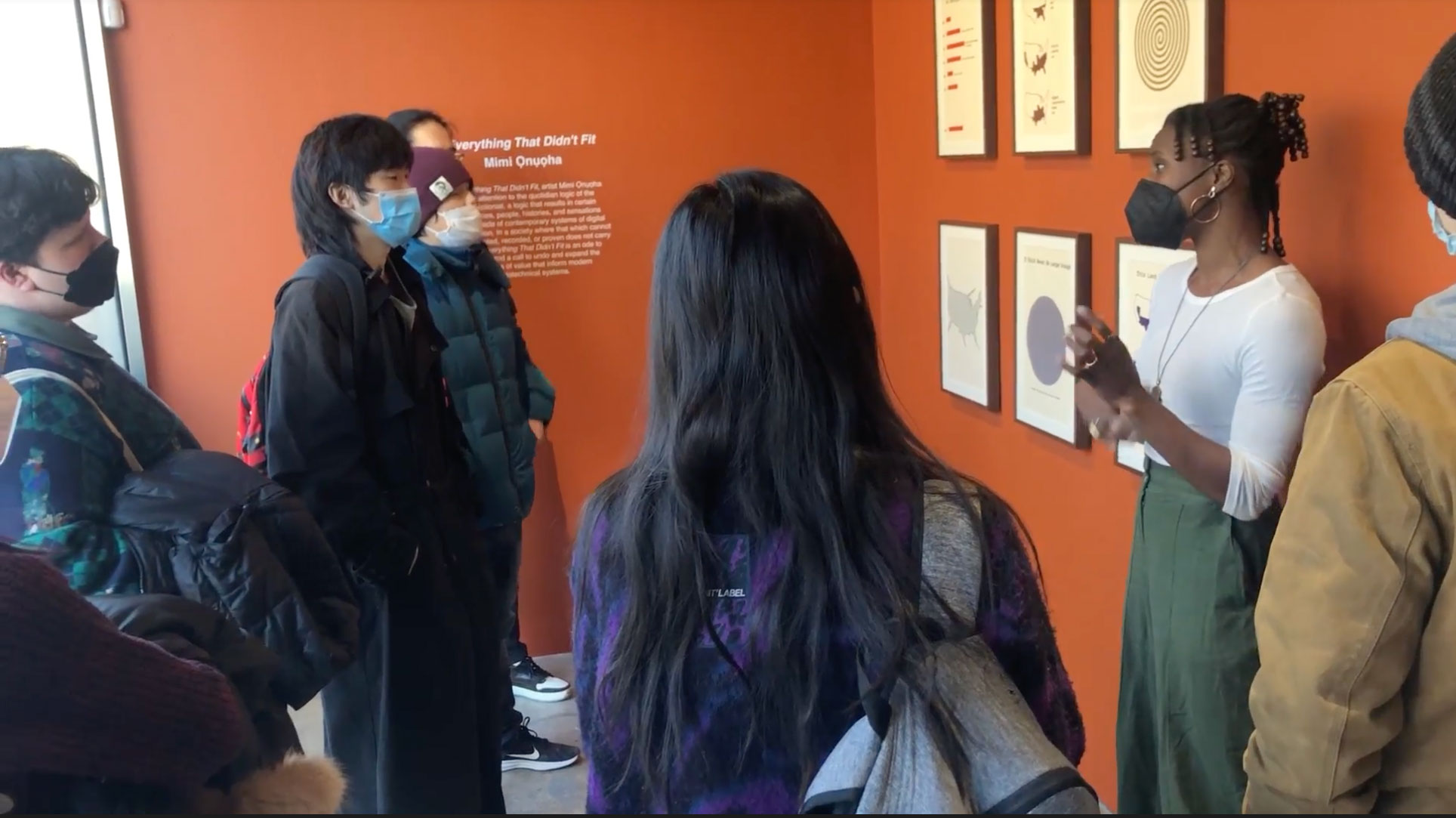 Rebecca Leopold, visiting instructor of digital arts, took her undergraduate Professional Practices class to bitforms gallery on the Lower East Side. The gallery specializes in art that involves new technologies and Leopold's class joined a walkthrough with artist Mimi Ọnụọha of her exhibition that examined digital data collection systems.
"The students had an ongoing conversation throughout the tour with Mimi about representation in data sets and data architecture, such as how bias in information technology obfuscates Black bodies as well as their experiences," Leopold said.
Student Lily Huang reflected on how the visit added to an understanding of the art, such as the role of absence in Ọnụọha's work. "This leads me to think from a bigger picture, stand back from what I am working on right now, and develop a complete perspective," Huang said.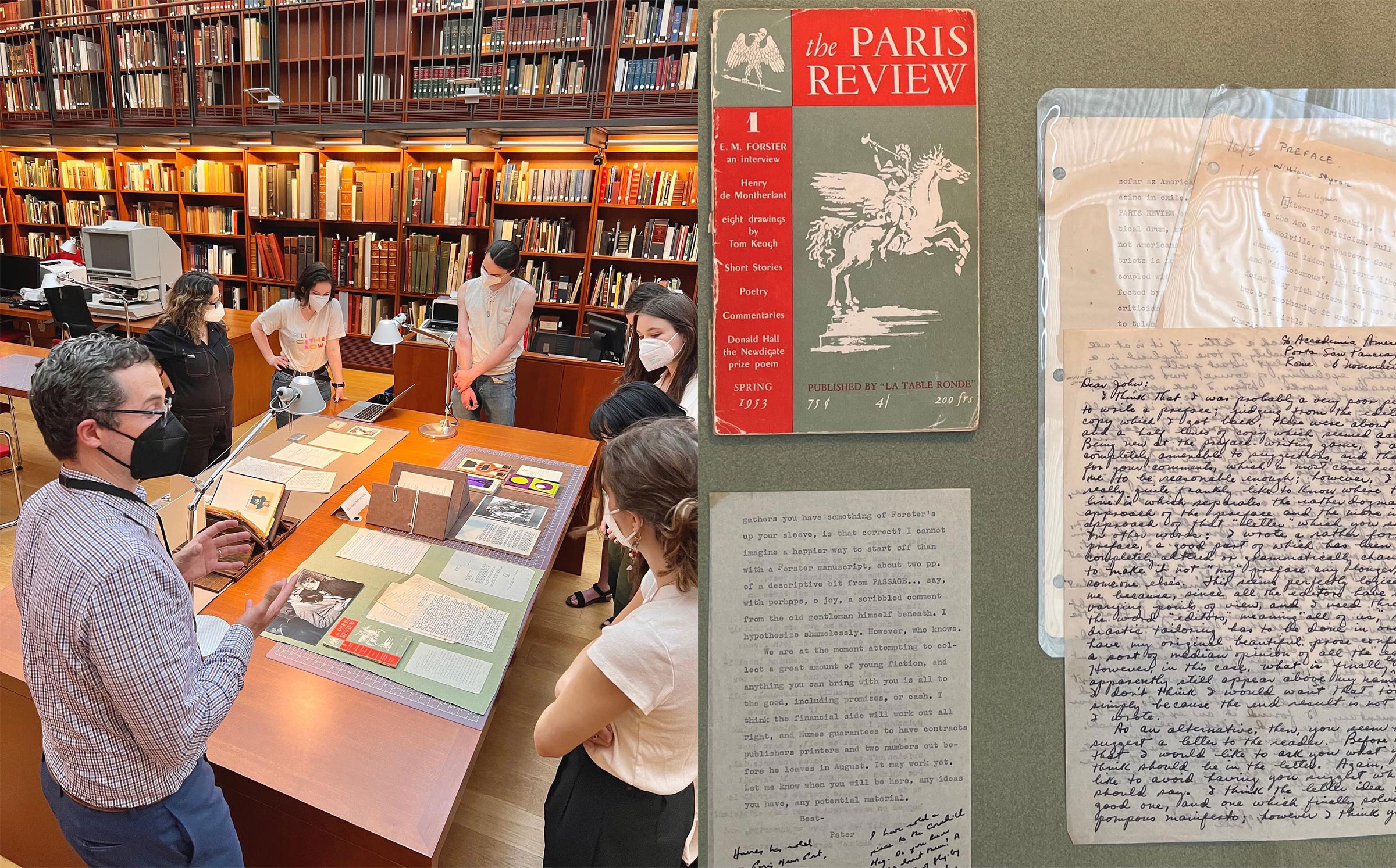 A creative writing class led by Rachel Levitsky, professor in the Writing Department, visited the Reading Room at the Morgan Library & Museum as part of their focus on building archives as writers. There they joined curator Philip Palmer for a show-and-tell of materials related to The Paris Review, an influential literary magazine that continues to be relevant to writers. They also saw an exhibition on author Gwendolyn Brooks that demonstrated how archiving ephemera can help contextualize a life and work.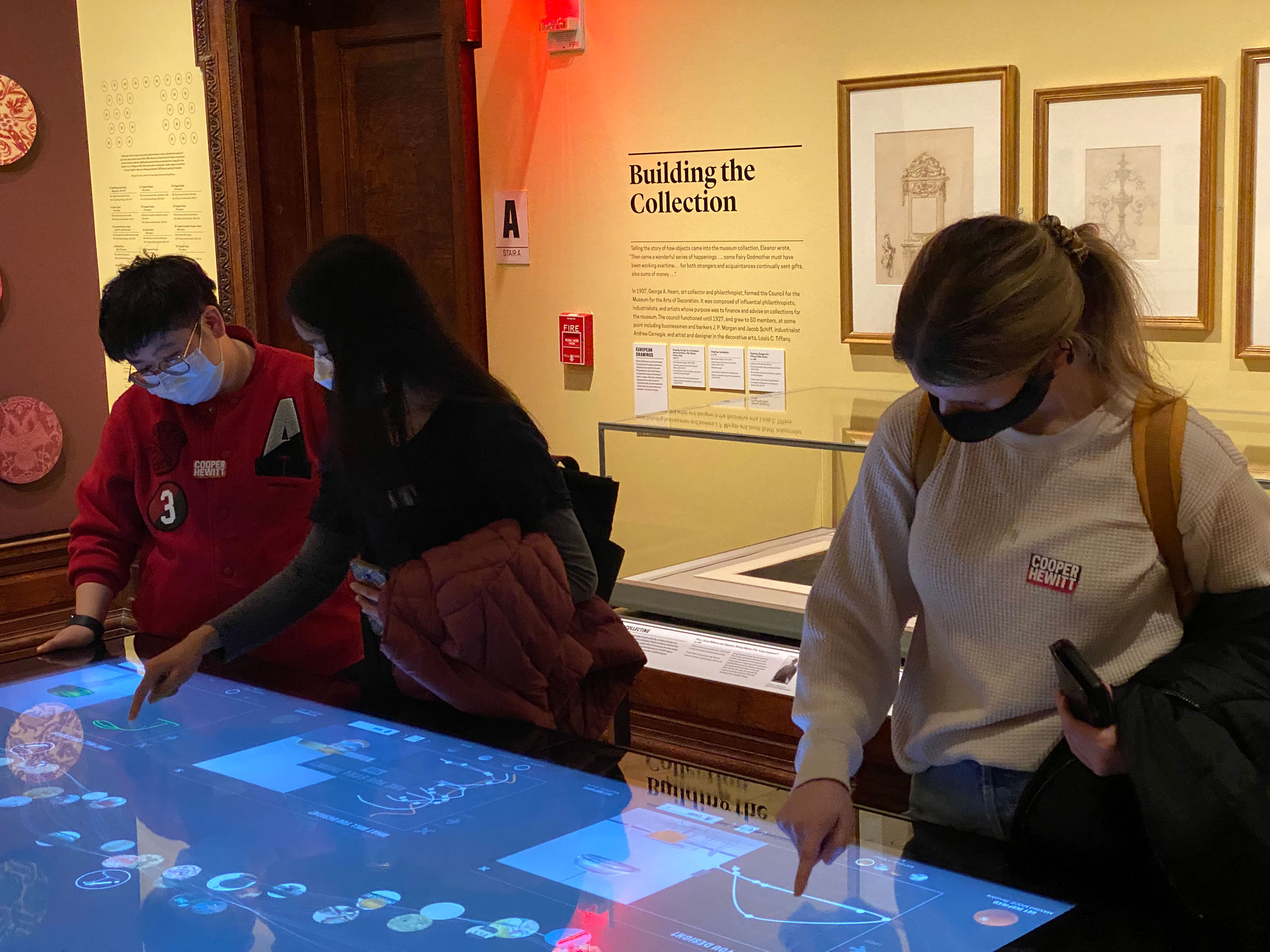 The Center for Digital Experiences in the School of Information regularly connects students with area libraries, archives, museums, and more for UX-related course projects. This semester, the Master of Science in Information Experience Design (IXD) students worked with the Cooper Hewitt, Smithsonian Design Museum, with their projects including informal visits to its galleries to try out its interactive displays.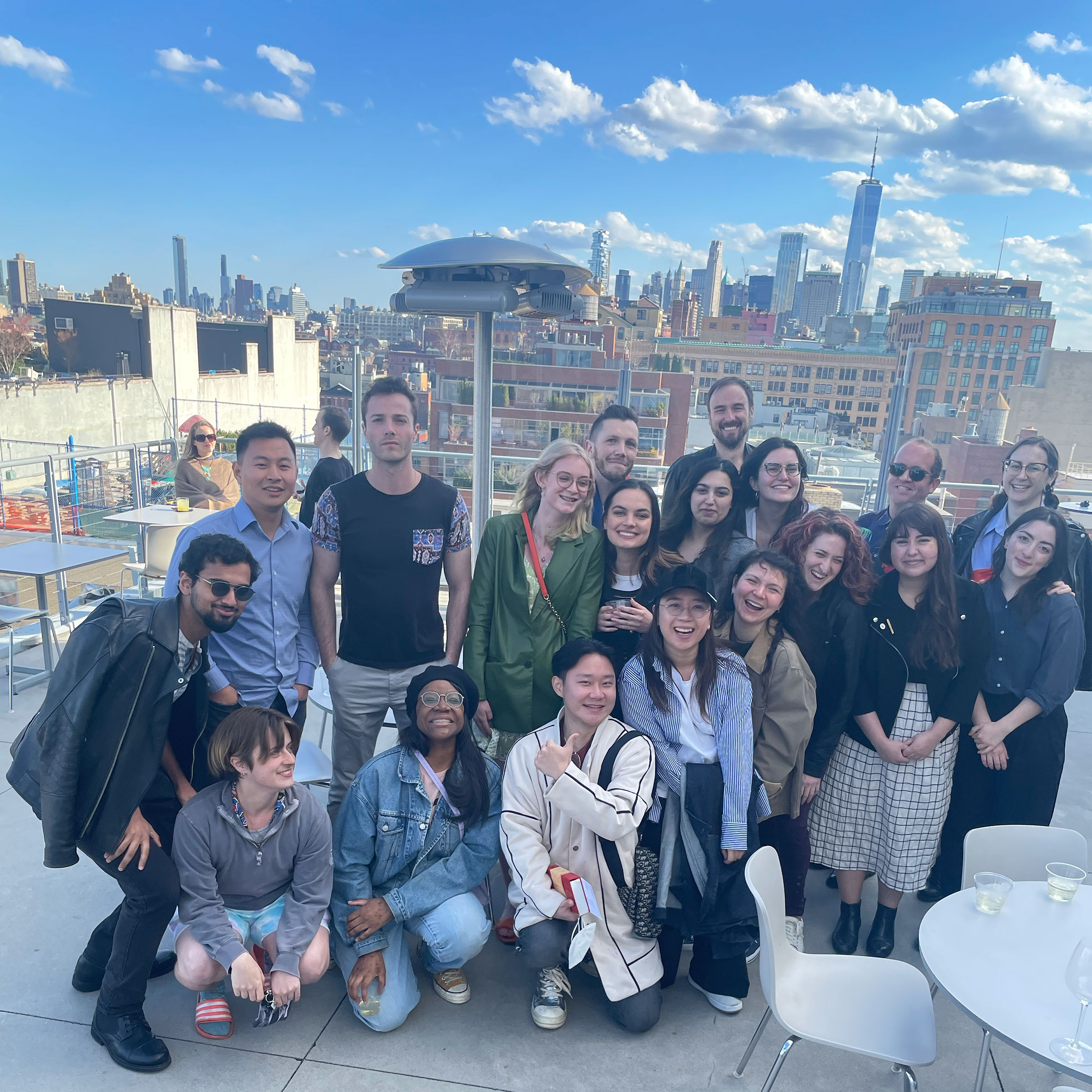 School of Information students also visited the Whitney Biennial exhibition at the Whitney Museum of American Art. The School's DEI Committee organized the meetup as part of its ongoing efforts to produce events for students and faculty to support DEI and build community, with the large-scale survey of art selected as it connects to themes of identity and belonging.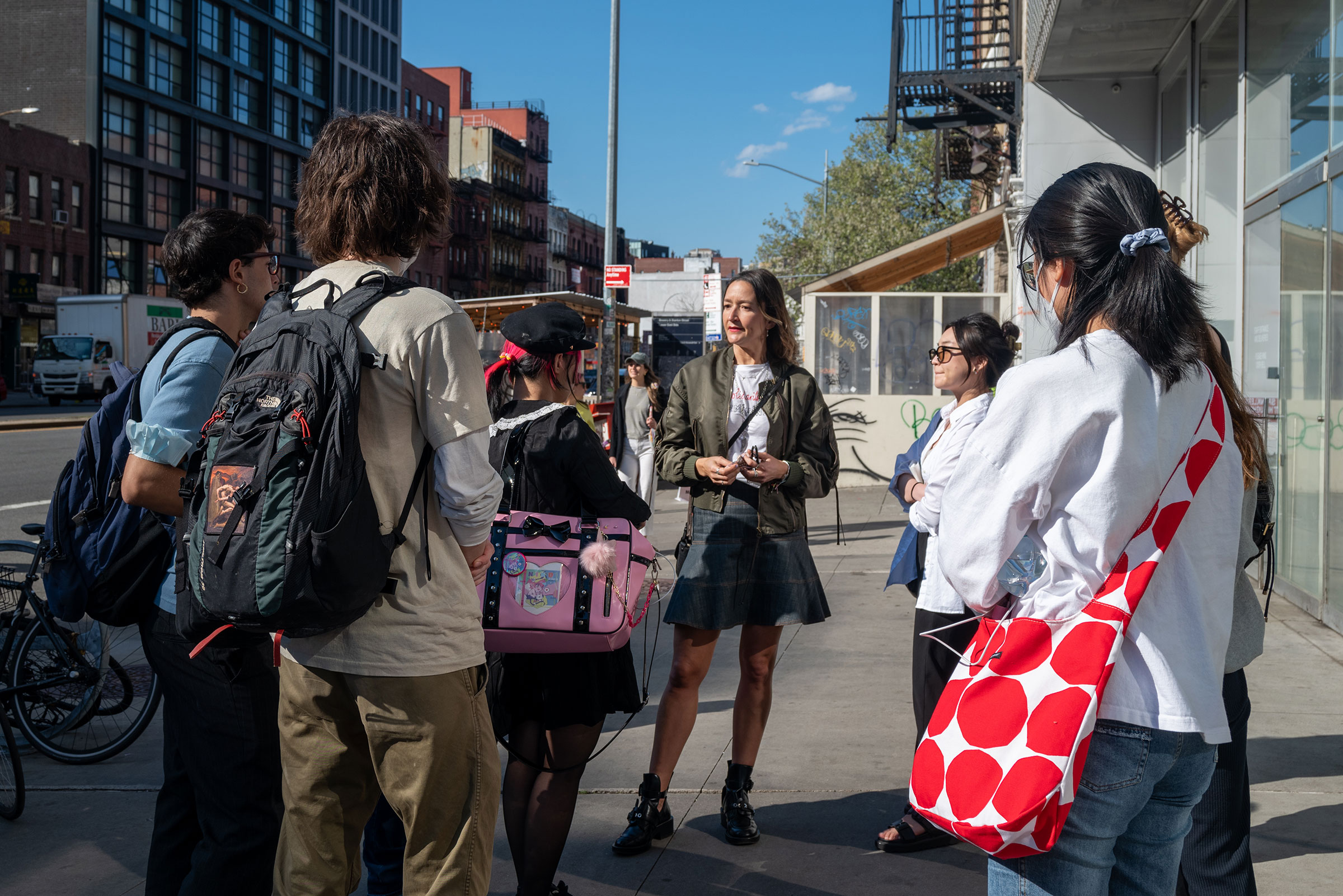 Students in "The Current Season" seminar, taught by Eva Díaz, associate professor of history of art and design, visit several museums, galleries, and nonprofit art venues throughout the semester. In April, they visited the New Museum of Contemporary Art for the Faith Ringgold retrospective, a major exhibition of the artist's paintings, prints, quilts, and more. Díaz creates the itineraries with input from the students, who then write short exhibition reviews that are published online. As Díaz stated in a recent profile of her on the Art & Education platform, "At Pratt we have almost limitless resources to experience art in New York City."
Each of these opportunities enhances both community and learning for Pratt students, connecting them to the breadth of culture that the city offers.