The School of Information enriches the student experience through international study, and has offered summer courses in London and Florence. Planning is underway to offer the following course in Spring 2024 taught by Dr. Cristina Pattuelli that will include 5 class sessions in New York and Spring Break in Rome (March 10-16, 2024):
Artists' Archives: Rome/New York
Course Description: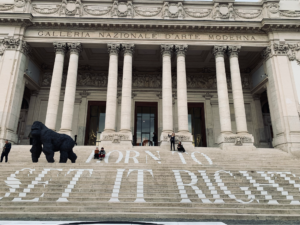 This course offers students the opportunity to gain an international perspective on methods and practices for archiving materials that relate to artists, their artwork, and their network of friends, colleagues, and associates. Through site visits, students are exposed to a variety of cultural heritage institutions, from museums and galleries to artists' archives and foundations, in two cities rich in art and culture — New York City and Rome. Students engage with artists' archives by consulting specific archival collections and meeting with the archivists, curators, and other professionals working with those collections. Readings and other course materials are international in scope and provide both technical and historical context for the site visits, as well as subject-specific knowledge regarding cultural heritage information management, design, conservation, and programming.
During the first half of the semester, preparatory sessions will be held on campus and at sites around NYC. At least 30 contact hours will take place in Rome over the week of spring break. One of the identified locations for instruction is the National Gallery of Modern and Contemporary Art in Rome. This museum holds several notable artists' archives in their Bioiconographic Archives and Historical Funds department. Following the trip to Rome, two sessions will be held on campus and that time will be devoted to the preparation and presentation of course deliverables.
Student Learning Outcomes
By the end of this course, students will be able to:
Develop critical and reflective perspectives on international cultural heritage institutions and practices
Discern the appropriateness of different methods and tools for organizing, managing, and providing access to art objects and documentation related to artists' lives and work from a variety of contexts and historical traditions
Articulate the role that diversity plays in shaping our understanding of art, culture, and society
Consider one's professional identity and role within a global context
Expand professional connections and explore opportunities for growth and advancement
Accommodations
Students and faculty will be staying at the Navona Queen hotel which is located in Rome City Center. The hotel features a roof deck and European charm. You can find out more about the property on their website and on TripAdvisor.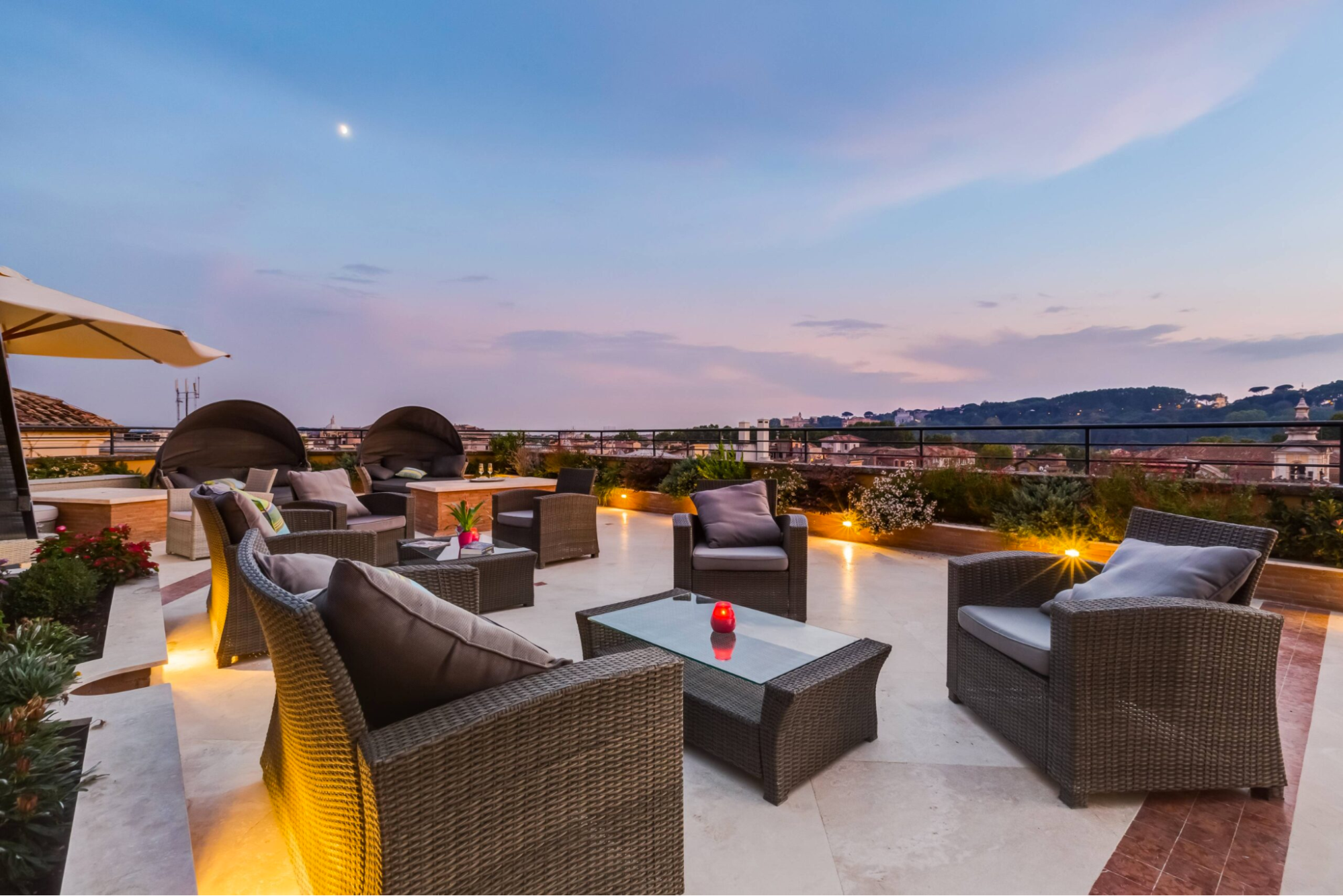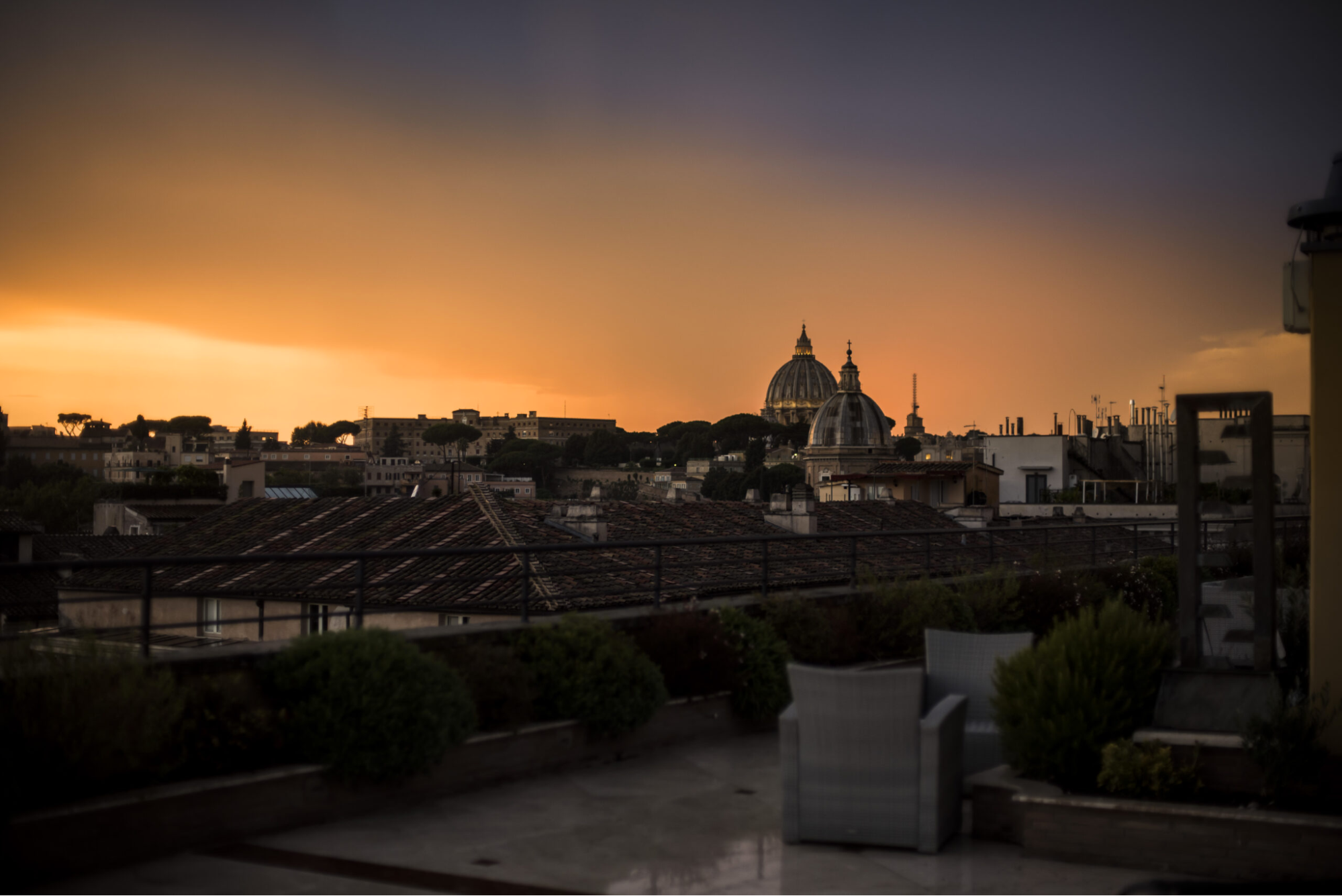 Financial
The course will be offered as a 3-credit INFO 697 Special Topics course ($1,671/credit x 3 credits = $5,013), which is the same cost as all School of Information courses. Additionally, a $1,500 fee will be applied to the course that covers hotel accommodations, daily breakfasts and a first-night dinner. A $400 Study Abroad fee that supports study abroad operations at Pratt is also applied. Students will be required to sign-up for international insurance provided by GeoBlue in case of a health emergency in Europe, which costs $75.70. Students are responsible for airfare, lunch and dinner, and any additional ground transportation (e.g., public transit, taxis, Ubers, etc.). Note that alternative accommodations (e.g., AirBnB's, etc.) are not permitted. Detailed cost breakdown can be found in the "Cost" tab on Pratt's Education Abroad website.
Learn More and Register
We hosted an information session on Wednesday, October 4th, 2023 with detailed information about the course. You can find the recording here. To register for the course, please use this Google Form. For questions, please contact us.
For more information on study abroad programs at Pratt, please visit the Study Abroad website.