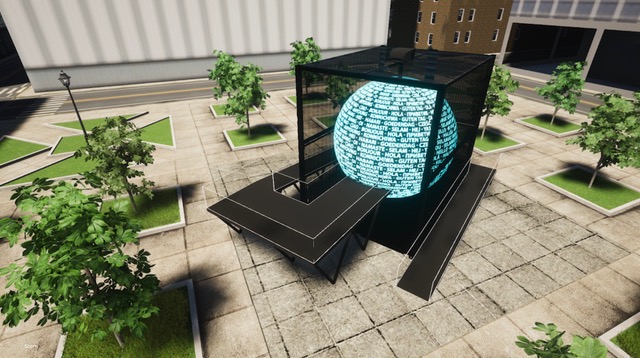 Shape memorable exhibition design experiences. Learn how to design and document an exhibition from concept to installation in this certificate program.
Special focus is on creating interpretive environmental experiences that include storytelling and sustainable design. The exhibition designer often works in a collaborative team process, integrating the disciplines of industrial design, architecture, graphic design, audiovisual, digital media, architecture, lighting design, as well as content specialization. At the end of the semester, students will complete and present an exhibition design proposal with models, photographs and drawings of original work toward their portfolio. Students will earn a certificate upon successful completion of all required courses.
Certificate Requirements (Three Core Courses)
Exhibition Design
Drawing for Product and Spatial Design*
Rhino: CAD for Product and Spatial Design*
Approximate cost of the certificate: $4,585
Learn about Finance Options here.
* Please note that the above Drawing for Product & Spatial Design course and Rhino: CAD for Product & Spatial Design course are also two of three required courses for earning our Product Design Foundation Digital Credential—the third required course is our Product Design course. The three above digital credential core courses are also part of our Lifestyle and Collection Design Certificate Program.
With our Product Design Design Foundation Digital Credential, gain competency in the design process and its essential concepts related to 3-dimensional design, especially product design; and attain proficiency in the necessary skill sets to realize independent design projects. Showcase your design-based credentials and receive recognition for the knowledge and skills you have acquired.
For advisement contact:
prostudy@pratt.edu