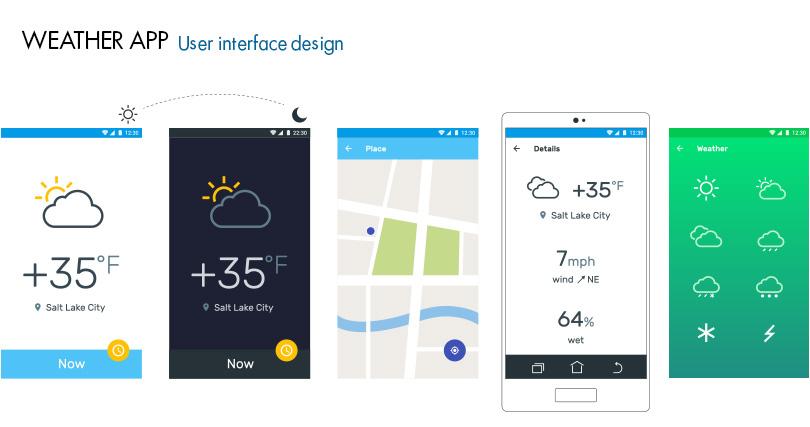 Create digital products that traverse end-user and business needs. Integrate research, design, and presentation into your work and oversee the entire product lifecycle from conception to execution. Develop a core skill-set that addresses the multi-phases of product design across platforms and the know-how of which tools to use and when to use them. Build key portfolio pieces.
Dive into user experience design for web and mobile apps through Pratt's Digital Product Design Certificate. Learn a design process and leverage it across industries. Gain UX/UI design skills while building a strong case study.
Start with a creative brief and a user persona to kickstart the user-centered design process. Learn information architecture and interaction design concepts through the hands-on creation of user flows and wireframes. Use Figma to structure the design. Apply visual design concepts, UI design principles, and understand how to use a design system. Cultivate greater empathy with your users through inclusive and accessible design. Incorporate evaluative research by conducting your own usability tests. Along the way, you will document your process and design artifacts to build a final case study for your Product Design portfolio. Presenting design through the lens of storytelling will help prepare you for future design interviews and portfolio reviews.
This program features small, interactive classes, real-time instruction (either in-person, or on Zoom), free access to software for remote use, and free access to designated campus labs. Students will earn a certificate upon successful completion of all required courses.
Approximate cost of the certificate is $3500
Learn about Finance Options here.
Certificate Requirements
Certificate Course in Digital Product Design
The Certificate Course In Digital Product Design also fulfills elective requirements of the following programs:
For advisement contact:
SCPS-NonCredit@pratt.edu