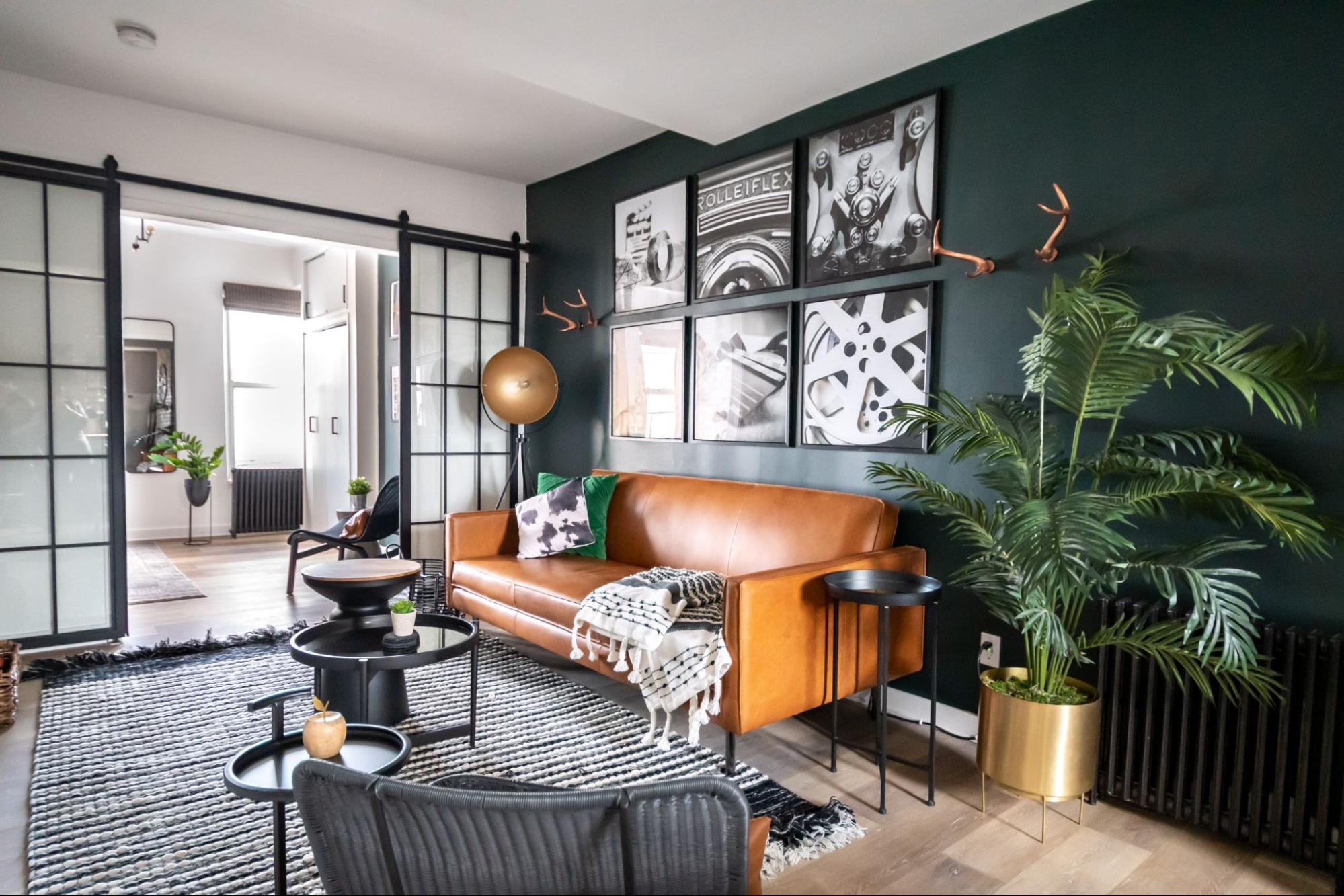 You are an arts and design professional or always have wished to be one, and have a passion for interior design. Take the plunge and discover if now is the time to transition to a new career.
Acquire the necessary skills and knowledge to advance your personal design projects and create a professional portfolio. All courses are currently offered online. Most students complete the program over 3 terms. Courses can be taken individually. Click on the Creative Interiors Certificate link and then click on individual course titles to see detailed course descriptions, exact dates, faculty bios, and prices. Students will earn a certificate upon successful completion of six required courses (four core courses and two electives).
NEW!
Take your desire to transition to a new career by pursuing an Interior Design Foundation Digital Credential.
Gain competency in the fundamental concepts related to interior design and attain proficiency in the necessary skill sets to realize independent projects. Badge earners will be able to effectively develop design concepts from start to finish and communicate those concepts via a portfolio appropriate for clients and job applications. Criteria for the Interior Design Foundation digital credential includes six courses, four core courses and two electives. Each course meets once a week for 10-weeks, each intensive workshop is two-hours long.
Please note: Three floral workshops count as one elective.
Disclaimer: This is a non-credit program and does not provide NYIAD or NCIDQ credits toward certification.
Approximate cost of the certificate is $4,635.
Learn about Finance Options here.

Certificate Requirements (select six)
Advanced Interiors: Function & Style (required)
Color Theory (elective)
Drawing and Visual Presentation (required)
History of Interior Design I (elective)
Interiors for the Beginner (required)
Introduction to Lighting Design (elective)
Rhino CAD for Interior Design (elective)
Seasonal Floral Design (elective)
Spatial Design (required)
Sustainable Floral Design
Through The Eyes of Master Artists (elective)
Wild Duet: A Celebration of The Arts via Foraged Materials (elective)
For advisement contact:
prostudy@pratt.edu