The Interior Design program at Pratt prepares you to become an innovator and leader in the field of Interior Design. Addressing the critical issues of sustainability, social justice and emerging technologies, you are positioned to engage the larger potentials of professional practice and design education.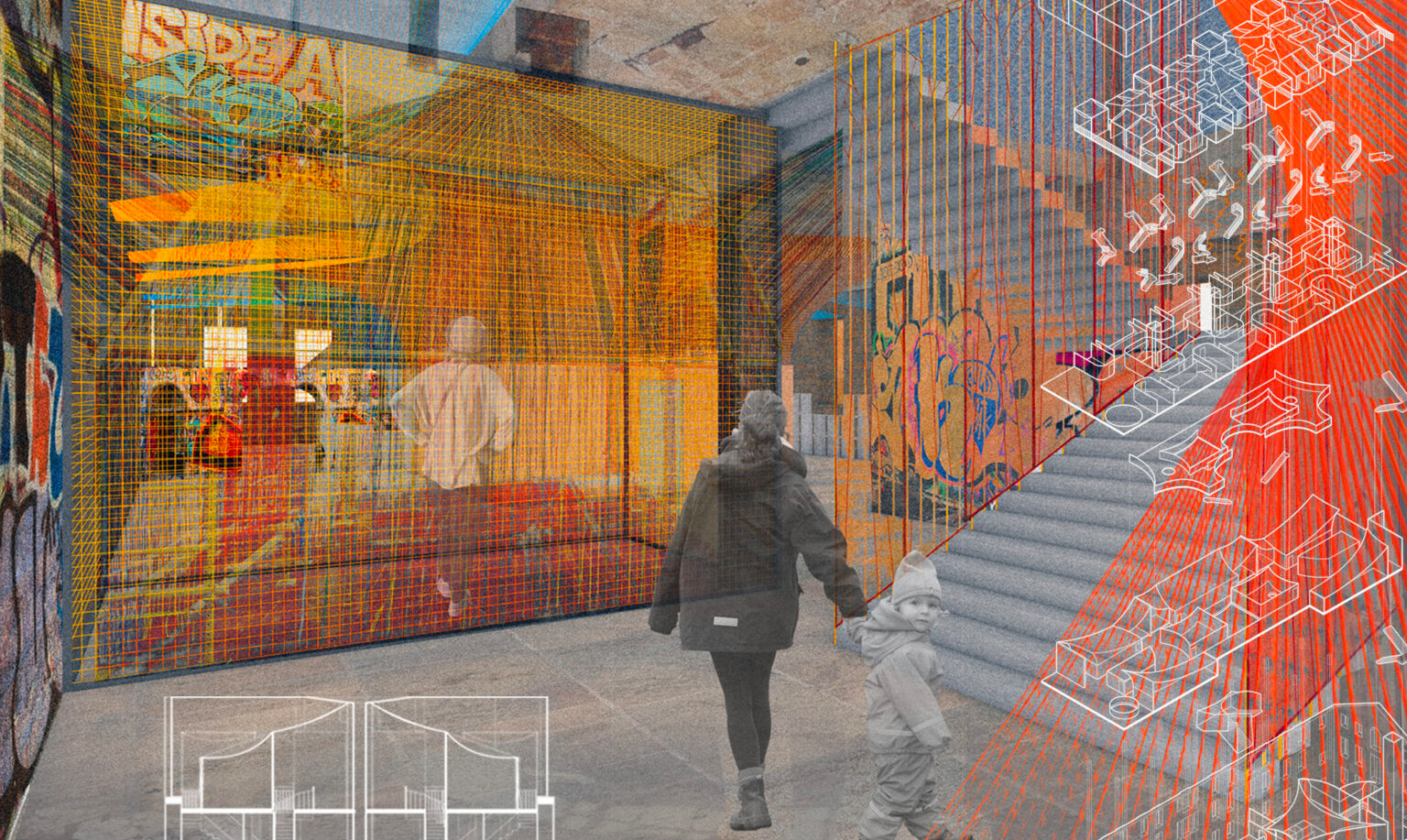 Type

Graduate, MFA

Department

School

Credits

60

Duration

2 years (possibility for extension)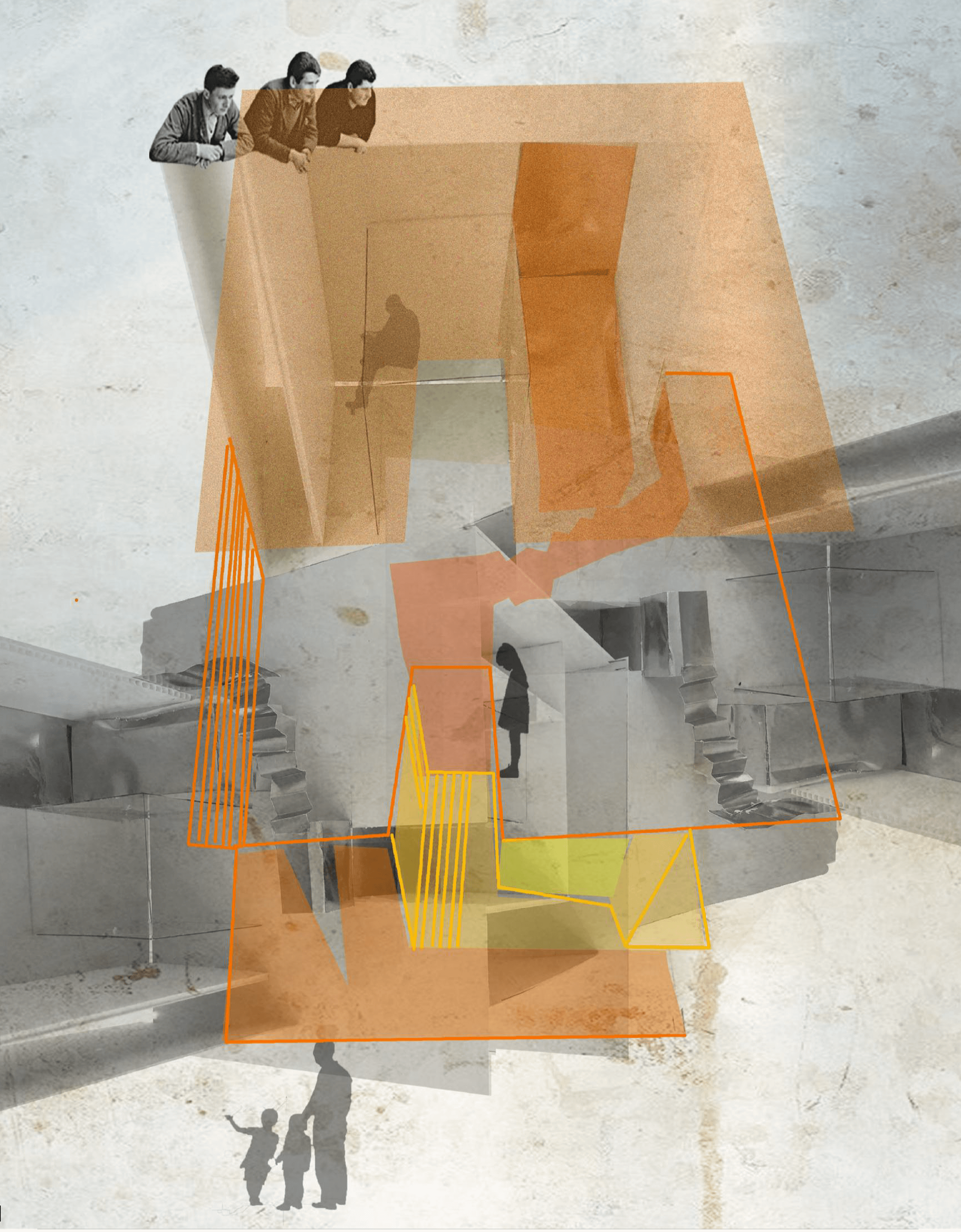 Interior Design, MFA
Your education in interior design will address the full spectrum of forces and scales of the built environment; from larger architectural contexts, to object and material exploration, as well as its historical, social, and cultural implications. As graduate students, you will contribute to how we understand and define interior design. Curating your own academic path that supports your interests in topics ranging from exhibition, lighting, furniture, theory, sustainability, emerging technology, and independent self-directed topics.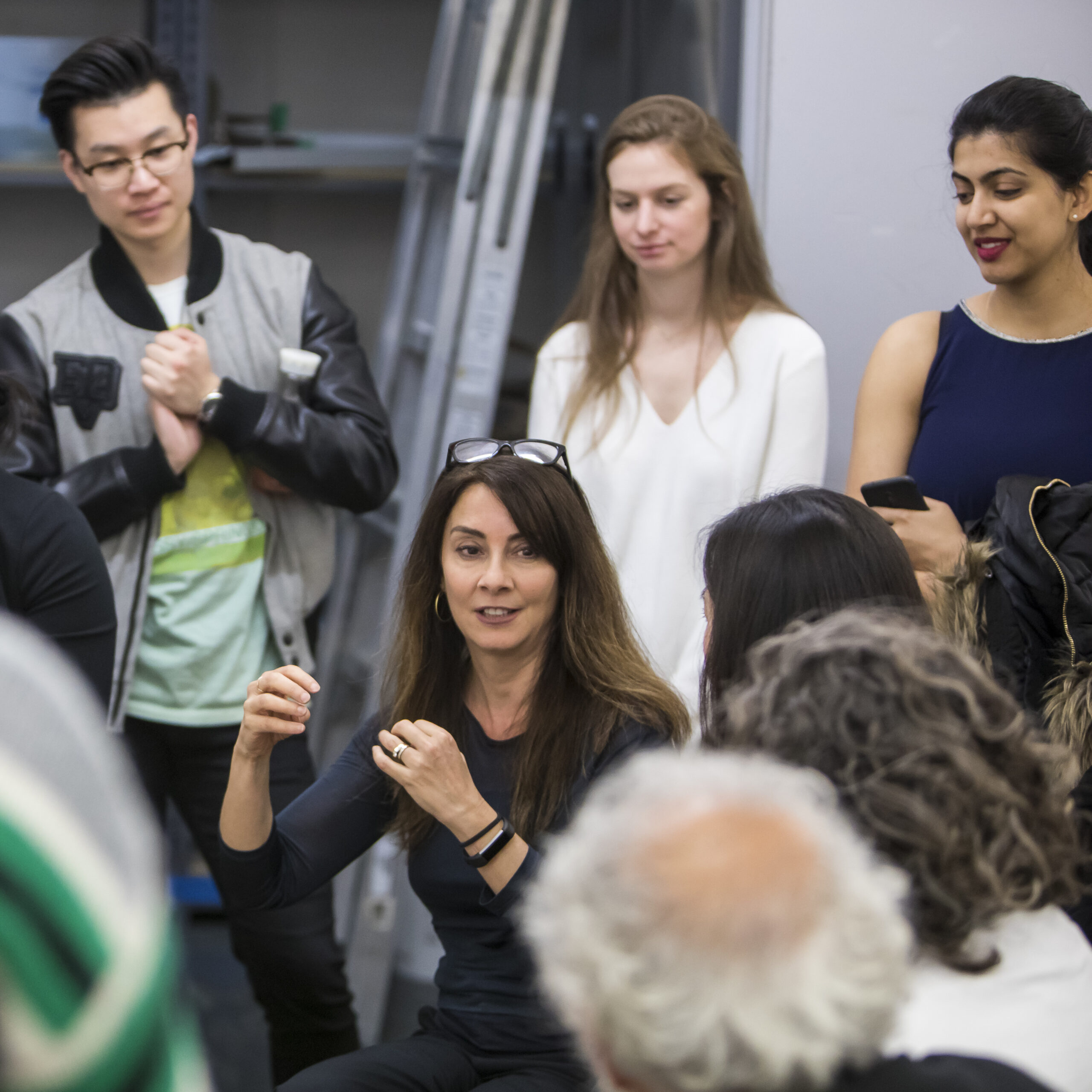 Our Faculty
Our faculty members include practicing professionals and academics whose experiences are reflected in their teaching. Open, dynamic dialogue between students and faculty focuses on the many scales, uses, and activities that comprise interior design and expands to address the larger issues of habitation, urbanization, and society, thus providing a rich exchange between the world of designers, makers, and users of the built environment.
---
Connect with Us
Come be a part of our community. Join us for events, follow us online, and learn more about Pratt's impact in the world.
Pratt Interior Design Instagram
School of Design Instagram
Department Contact
---
Student Work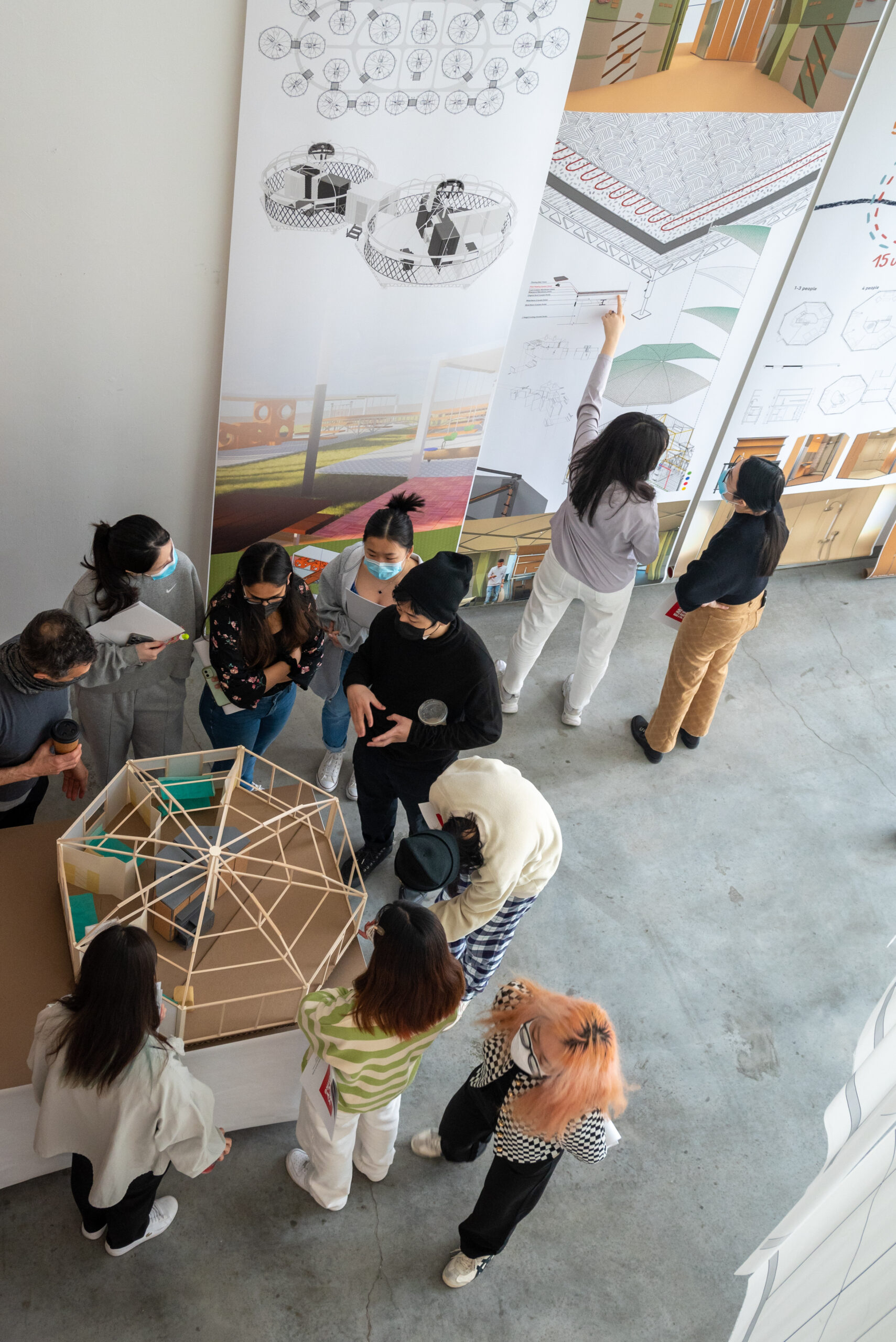 Pratt's School of Design
We believe that design at its best is a force for good: it connects, enables, sustains, empowers, and humanizes. Across our programs, we explore the expansiveness of this idea. As a student here, you'll design messages, objects, spaces, and systems, and discover the power of your practice—to creatively change the world you're in and the world around you.
More about the School of Design
---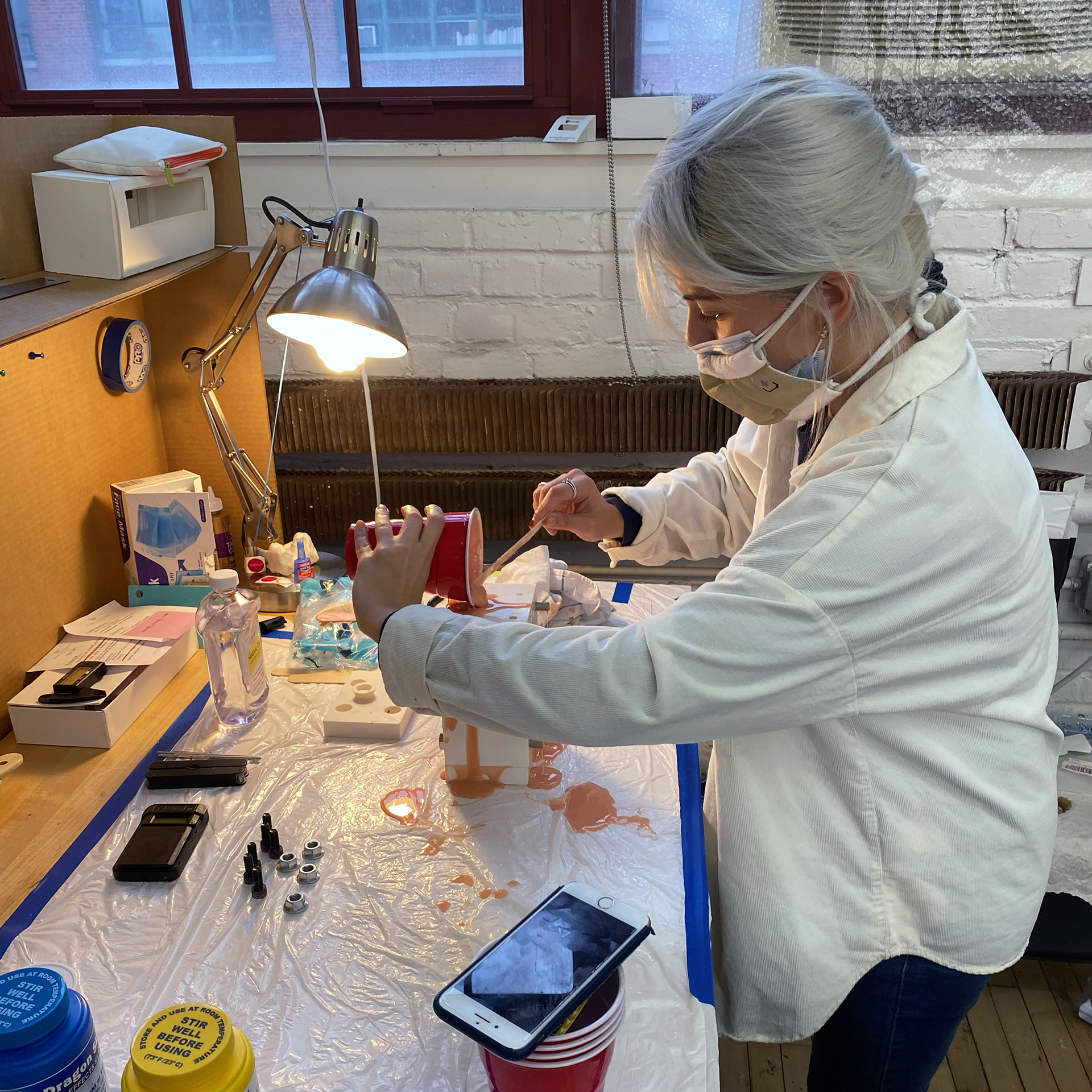 Making and Learning
The design studio is at the core of your educational experience at Pratt. It is a creative space and a community in microcosm, from which we connect to the larger community. Our studio culture supports our work to create spaces, environments, and structures that are just, equitable, accessible, and give agency to all.
Sustainability and material exploration drive our passion for making. We are hands-on and immersive; any student of design can discover, iterate and refine their investigations through our many labs. With production labs in the Design Center and the nearby Engineering building you have easy access to the tools and resources you need to build, test, fabricate, and explore your design proposals in analog or digital form, in 2, 3, or 4D.
We develop disciplinary fluency in our program of study and we celebrate the interdisciplinary nature of design critical to address the plurality and complexity of the environments in which we operate. Interior Design students actively participate in study abroad programs, interdisciplinary electives, funded work through the Graduate Student Engagement fund, and have fully engaged all other learning resources.
---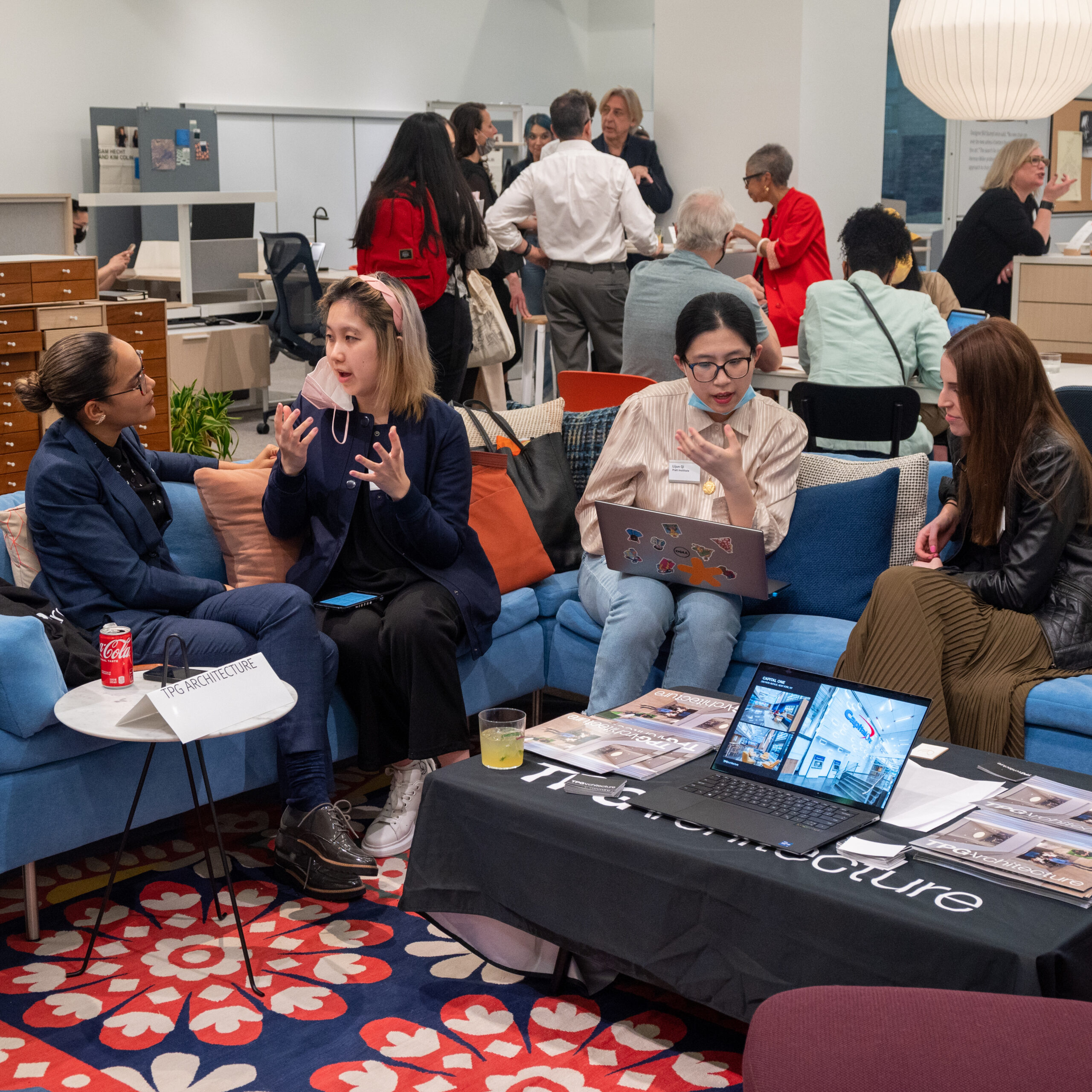 Pratt is a diverse, international community of students and faculty working together in a very local community, connecting with our immediate and global neighbors, in the hyper international city of New York. Through internships, school and industry events you will build an international network of colleagues and resources that will enhance your experience at Pratt and help propel you in your future endeavors.
---
Design Alumni
Pratt's distinguished alumni are thriving with successful careers creating and contributing to innovative work that reimagines our world, at diverse companies like Gensler, Perkins&Will, The Switzer Group, Rockwell Group, Snøhetta, Roman and Williams, Avroko, Tony Chi Studio, as well as entrepreneurs, owners and principals leading their own studio practices.