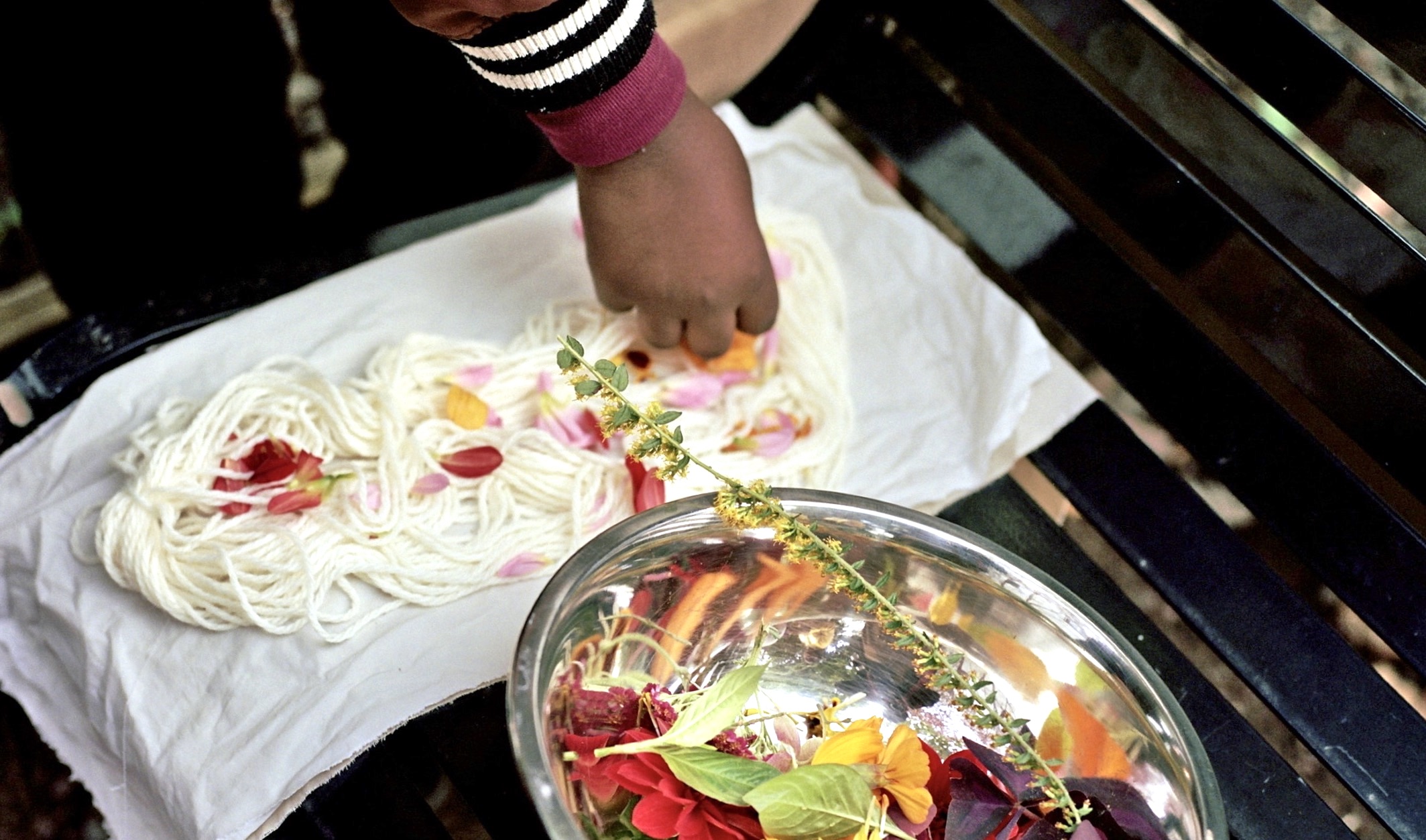 Sirovich Family Student Scholar – Ana Codorean
STEAMplant Faculty Members – Heather Lewis, Gina Gregorio, Cindie Kehlet, Isa Rodrigues & Christopher X J Jensen
---
Student Scholar Ana Codorean, in collaboration with Pratt faculty members Heather Lewis, Gina Gregorio, Isa Rodrigues, Cindie Kehlet and Christopher Jensen, worked with Brooklyn's PS270 in "Weaving Threads: Natural Dyes at the Intersection of Art & Science." Part curricula building, part community art project, this project culminated in the creation of a collaborative woven piece in December 2022 and was on display in the Pratt Textile Dye Garden.
Over the course of five lessons, 4th grade students from PS270 explored natural dyes through the lenses of ecology, botany, chemistry, history, coding, and weaving. Using yarns dyed from plants in our garden, the students drew inspiration from the textile works of indigenous peoples of New York and each wove a portion of a collaborative woven wall hanging which was displayed alongside curricula materials.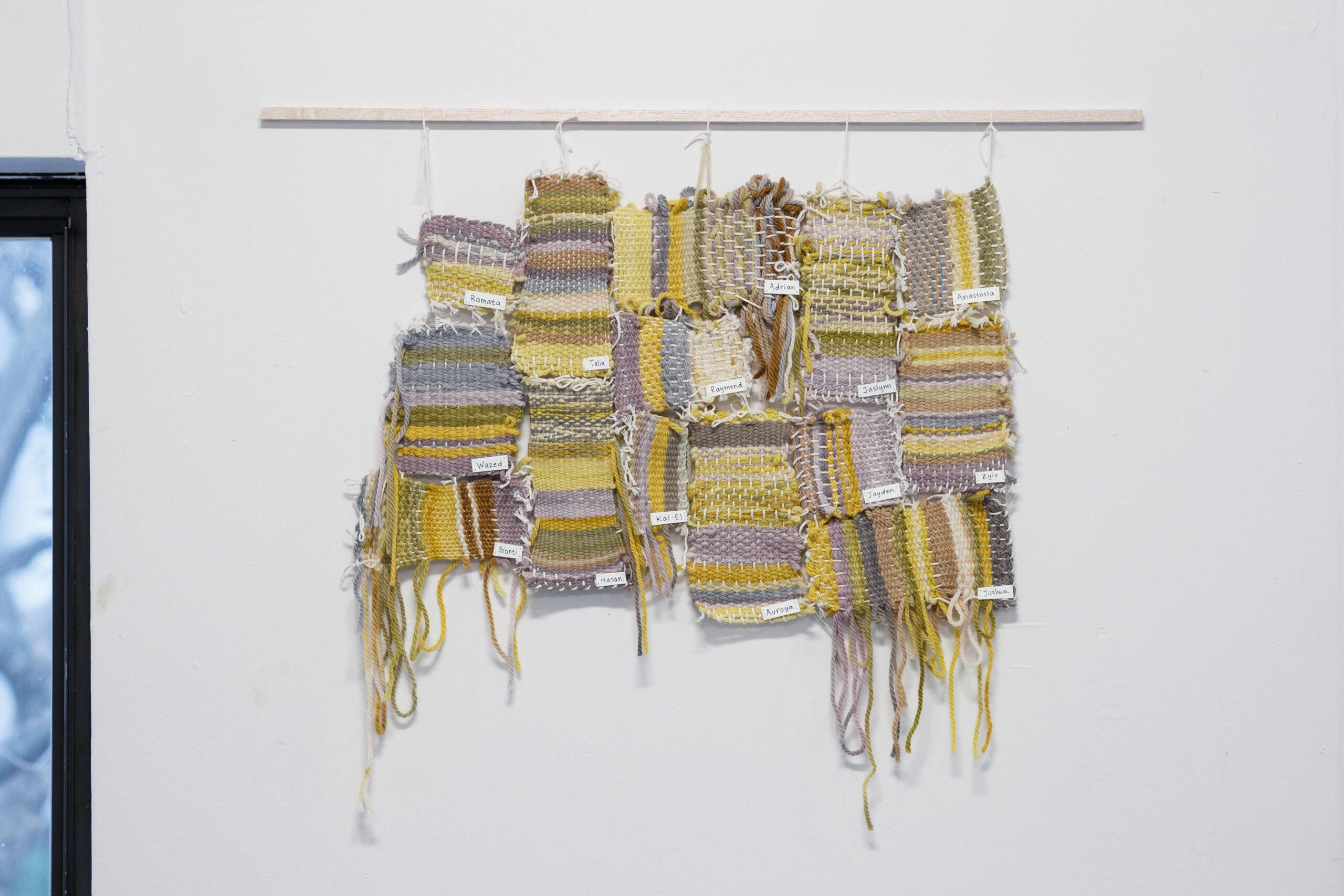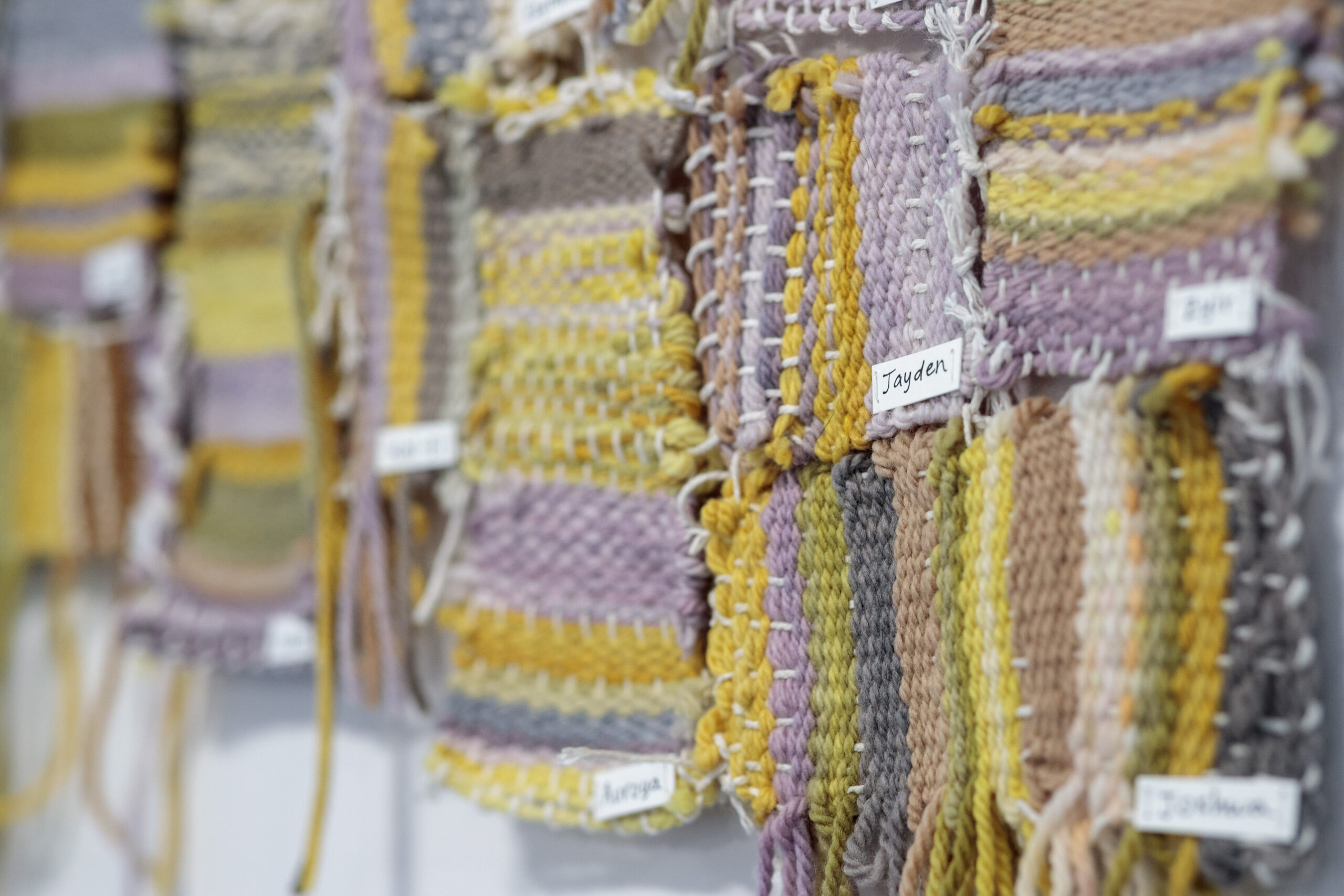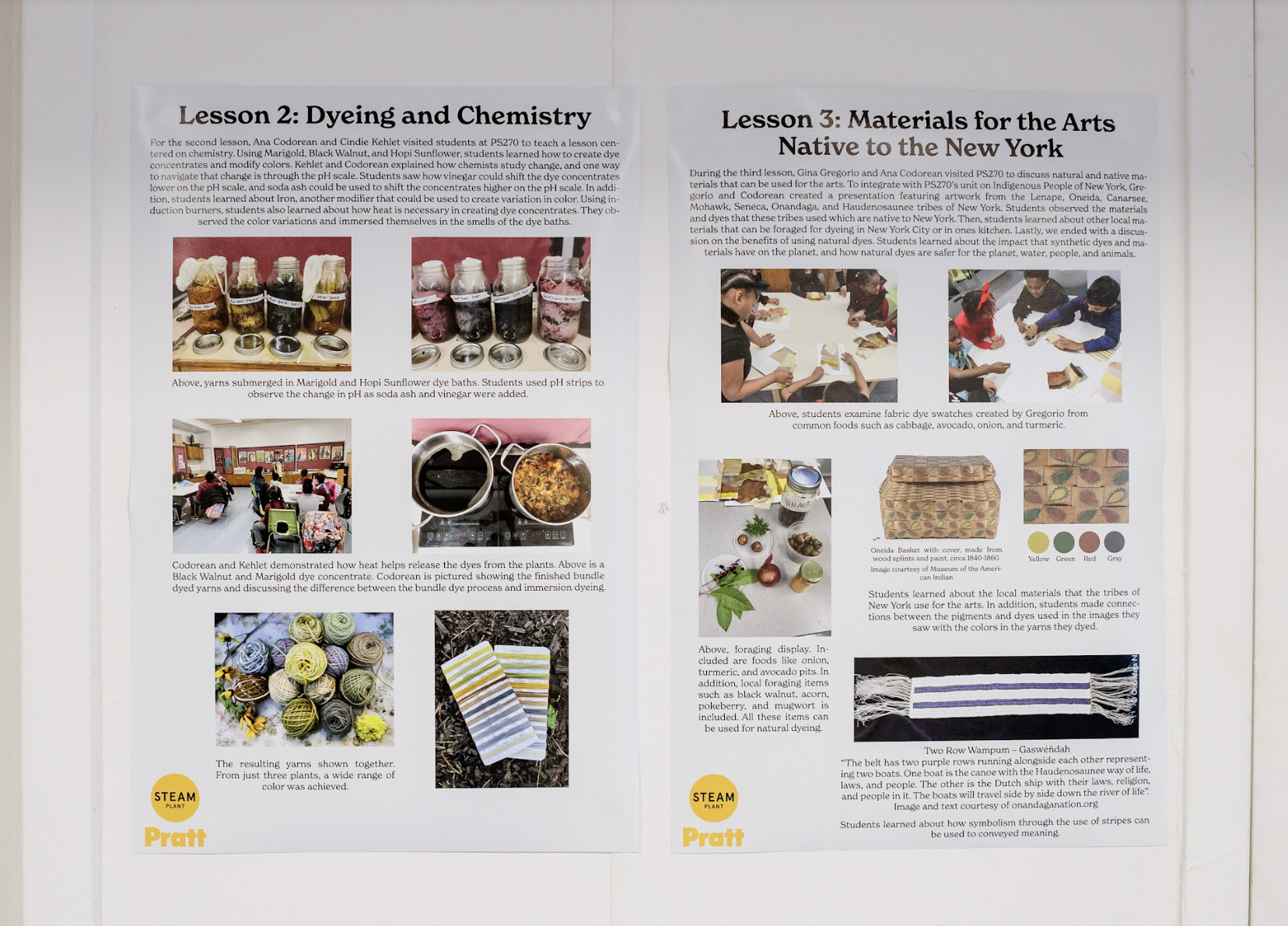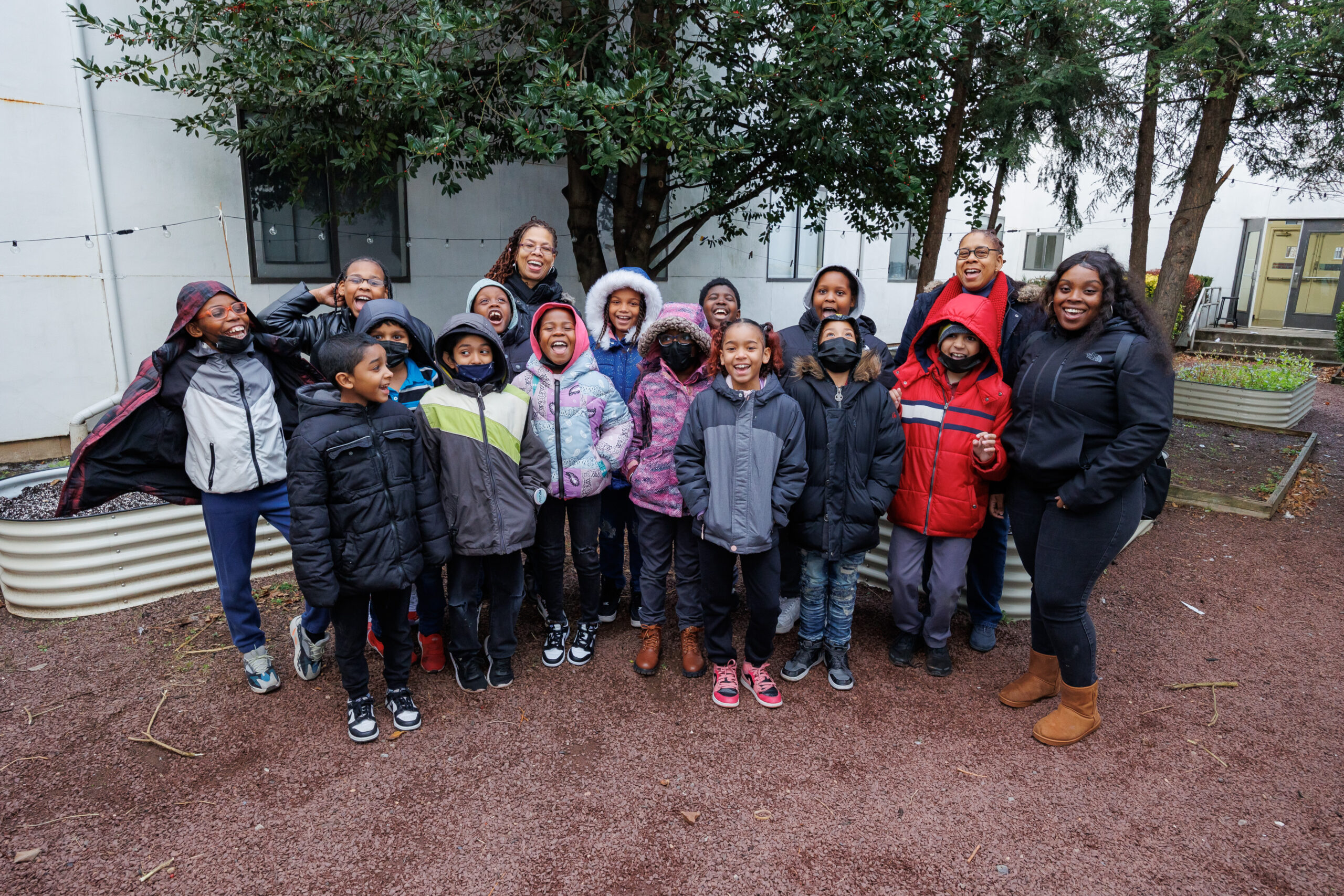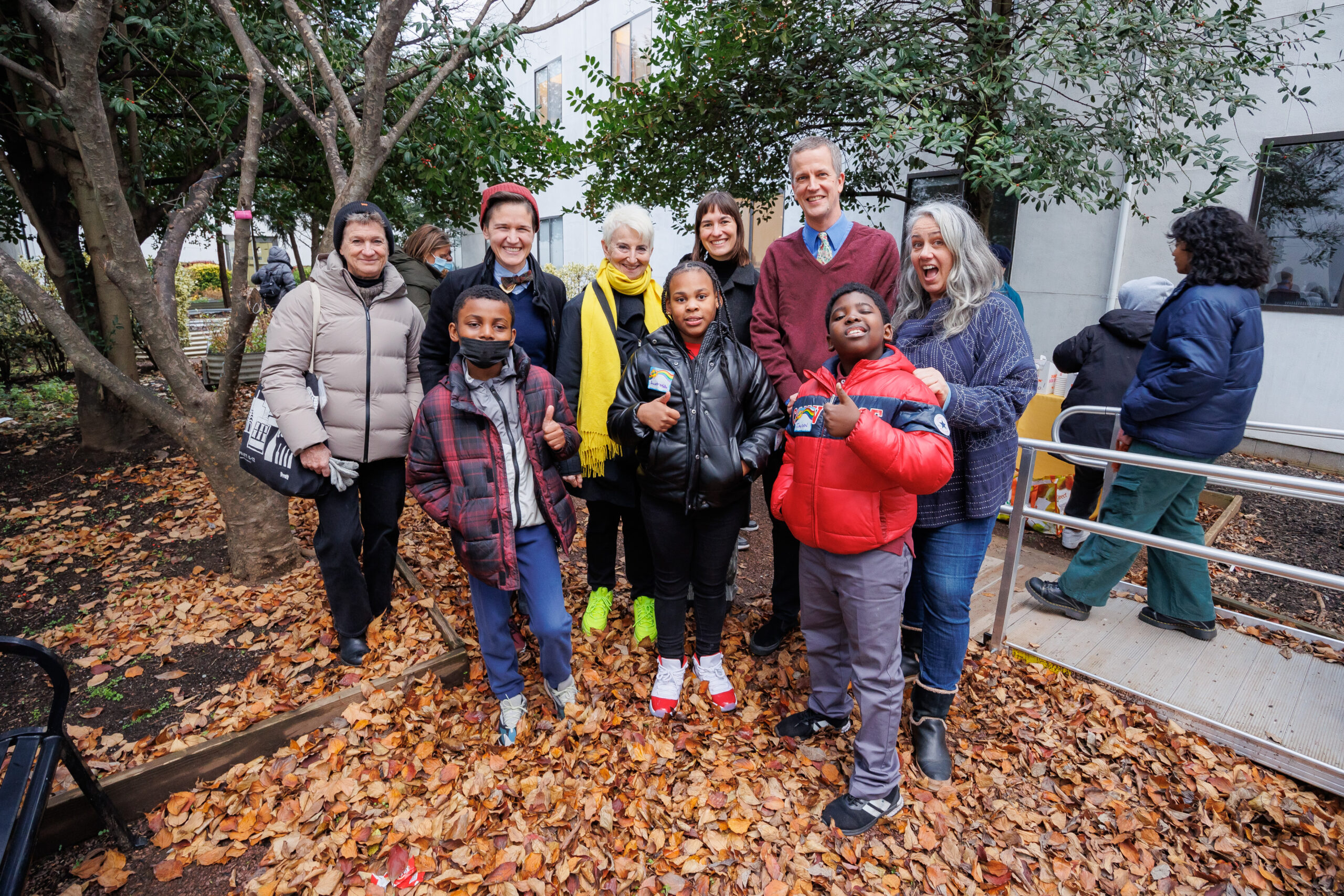 Read more about this project on Pratt News, Ana Codorean's website, and Christopher X J. Jensen's website.