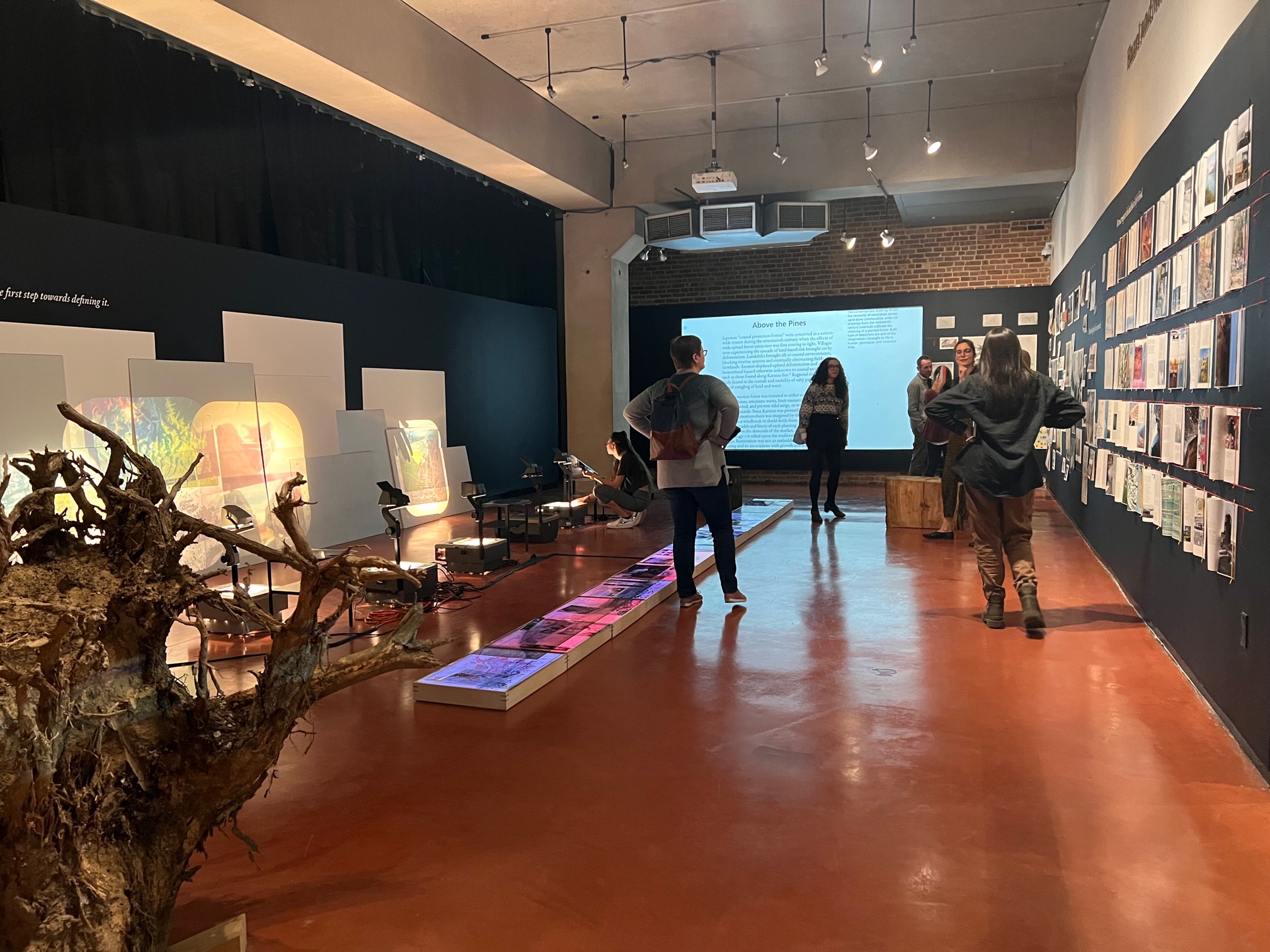 STEAMplant Faculty Members – Audrey Lindsey & Claire Donato
---
Perhaps the greatest appeal of science is its promise to predict the future. However, deterministic predictions cannot encompass the ecologies that will develop under accelerating crises of migration. Although there is scientific consensus that ecologies are changing and will continue to change, the nature of far-future changes are too complex to assess statistically. When the realm of probabilities gives way to the realm of possibilities, we speculate. "Speculating the Environment" explored the interface between environmental prediction and speculation via a year-long cross-disciplinary workshop and talk series.
We hosted four workshops on the Pratt Brooklyn campus. Each workshop paired scientific talks with complementary talks by guest artists, and concluded with discussion and generative prompts moderated by Donato and Lindsey. We encouraged participants to attend all workshops and followed up with them to discuss their progress on a creative practice inspired by the workshops.
● Climate Doom (October 6, 2022)
● The Strange Atmosphere (November 10, 2022)
● Speculative Landscapes, in collaboration with Pratt's Master's of Landscape Architecture Program (February 16, 2023)
● Climate Utopia (March 30, 2023)
External workshop guest speakers included Jonas Jaegermeyr (NASA Goddard Institute), Kate Doyle (NASA Artist-in-Residence), Caroline Juang (Columbia University, Department of Earth and Environmental Sciences), Palani Akana (Columbia University, Department of Ecology, Evolution, and Environmental Biology), Claire Valva (New York University Center for Atmosphere and Ocean Science at the Courant Institute of Mathematical Sciences), Eric Dean Wilson (CUNY Graduate Center, English), and Kendra Sullivan (CUNY Graduate Center) and Dylan Gautier (Parsons School of Design; Hunter College) of the Mare Liberum boat-making collective.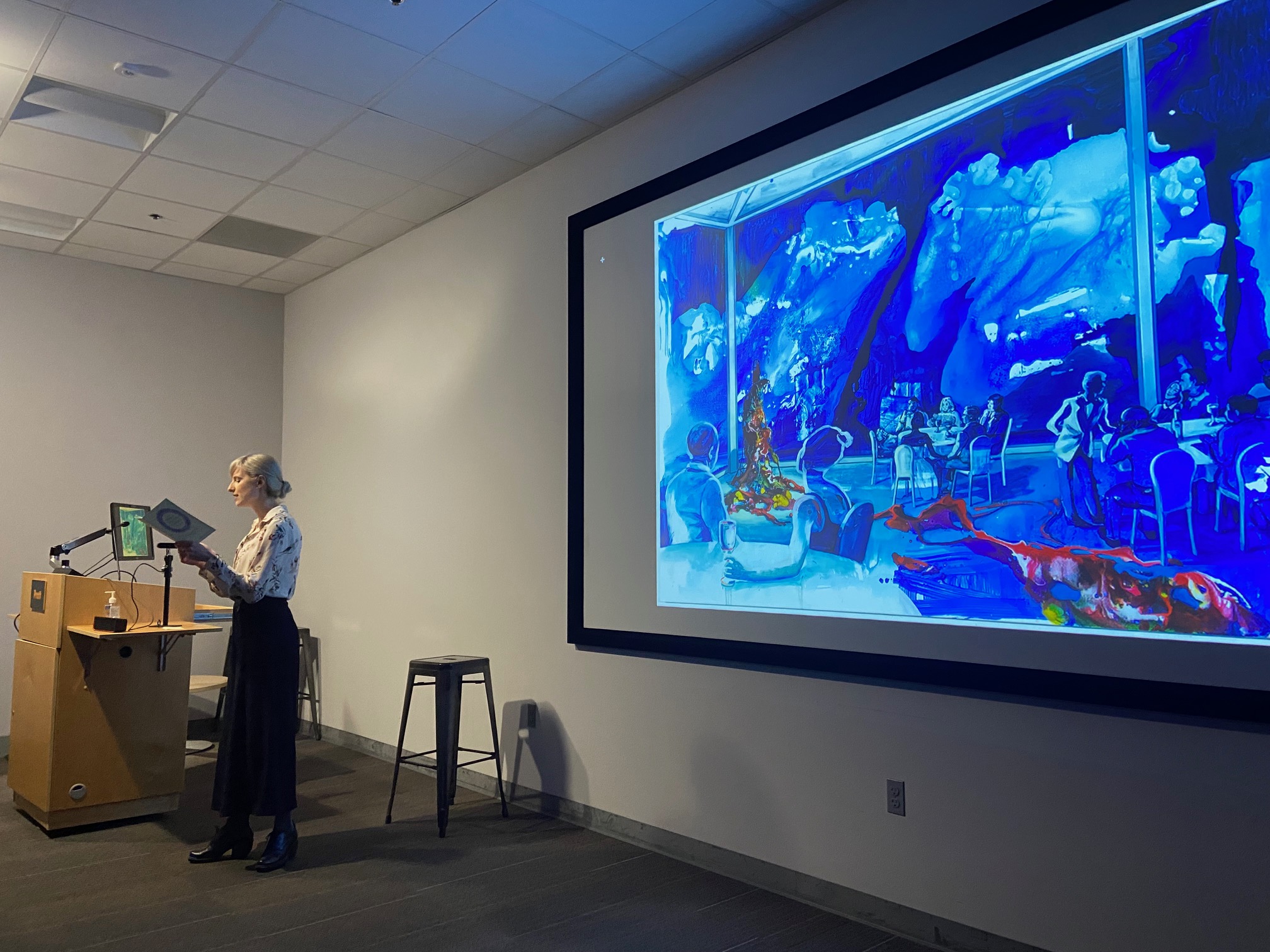 Participating in both the workshops and symposium was a highlight of this past year. As a multimedia artist and student of many disciplines, I felt so creatively and intellectually fed by the dynamic mix of speakers—scientists, artists, and everything in between. I'm deeply grateful, too, for the ways that the events, particularly the symposium, facilitated sharing not just within the Pratt community but across other schools.

Katie Vogel, BFA Candidate (Writing Department), Pratt Institute
As much as I consider my humanities practice interdisciplinary, I need an extra push to get excited about scientific inquiry. Speculating the Environment made for one such entry point. Its thematically. organized workshops combined presentations by scientists, writers, artists, and others in ways that highlighted the distinctive ecological and storytelling insights to be gained from different fields of study.

Kim Bobier, PhD, Visiting Assistant Professor (Department of History of Art & Design), Pratt Institute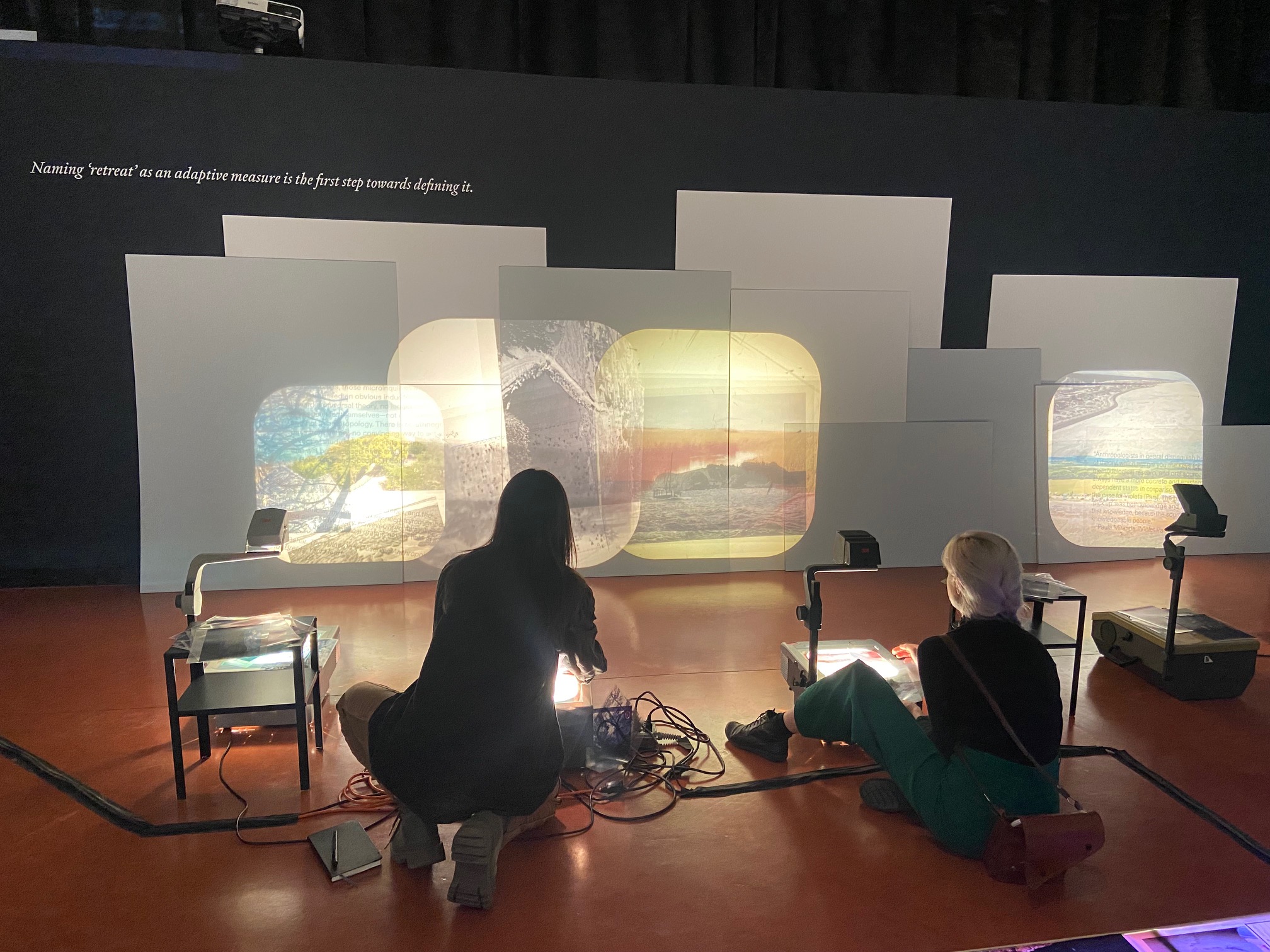 Our final Public Symposium took place on Thursday, April 27th, on Pratt's Brooklyn campus, and included talks along with a film screening. A gallery reception followed after these readings, screenings, and talks. The one-night pop-up gallery featured a data quilt about the global growth of animal agriculture by Nancy Smith (Assistant Professor, Information); prints about our dependence on Earth in contrast to inhospitable space by Caroline Juang (Columbia University Earth Sciences); a sculpture about nature by Sloan Pirie (BFA candidate, Sculpture); video art about fast fashion by Eme Eidson (Adjunct Associate Professor, HMS); paintings by Reuben Abitbol (NYC DEP – sharing work from a practice inspired by clogged city waterways) and Virginia Wagner (Visiting Instructor, Pratt Integrative Courses – reflecting on container shipping); games by Jess Bal (PhD Candidate, CUNY – on climate change) and Alex Chen (MD/PhD Candidate, UPenn – engaging with landscape design from a non-human perspective); and sculptural poems by J.W. Clark (PhD Student, UPenn) and Sara Hammami (BFA Candidate, Writing).
---
All images courtesy of the project leaders.