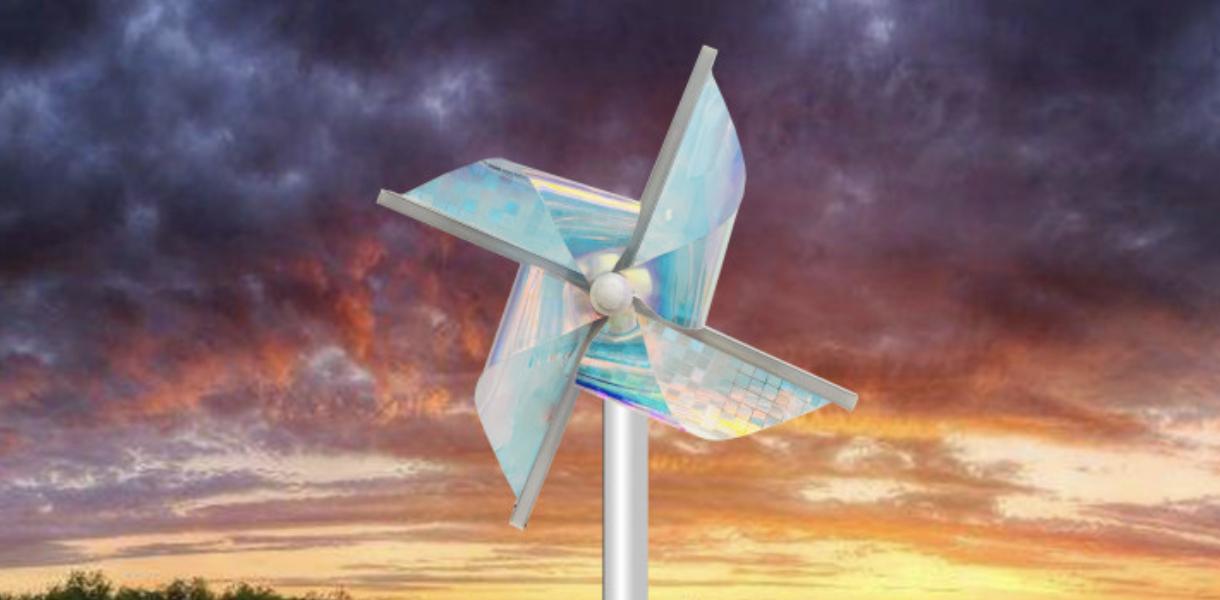 ---
Artist Jasmine Grace's residency collaboration with designer/architect/artist Che-Wei Wang, electrical engineer and Professor, Dr. Charles Rubenstein, and creative technologist Ayodamola Okunseinde is an interactive, public art installation that will translate peoples breath into a multi-sensory experience using light, sound and movement. As participants blow into a sensor, a visual and musical symphony will be created through a large scale luminous pinwheel, enabling people to not only feel, but also see and hear the effects of their breath in the moment.
Breath Consciousness will explore how particular breathing rhythms can impact one's emotional state in a novel and engaging way. We each have a collection of neurons in the brain stem that allow our breathing to impact and regulate our alertness, attention and stress levels, alongside higher-order behavior and thinking functions in our brains.
This experiential work encourages participants to look both outwards and inwards to encounter the effect of their breath in an enlightening mind body experience. As each breath brings the pin wheel to life, with it comes an invitation for participants to consider the importance of mindful deep breathing in our daily lives and how it can help one to recalibrate their mind and body, to a more calm and peaceful state.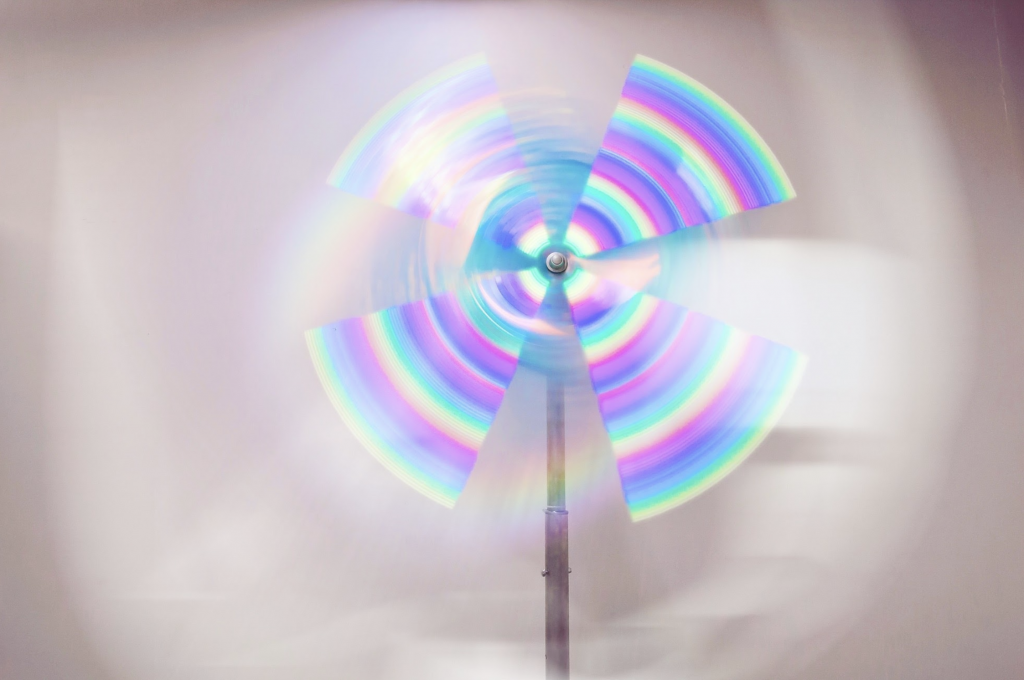 All images courtesy of the artist.