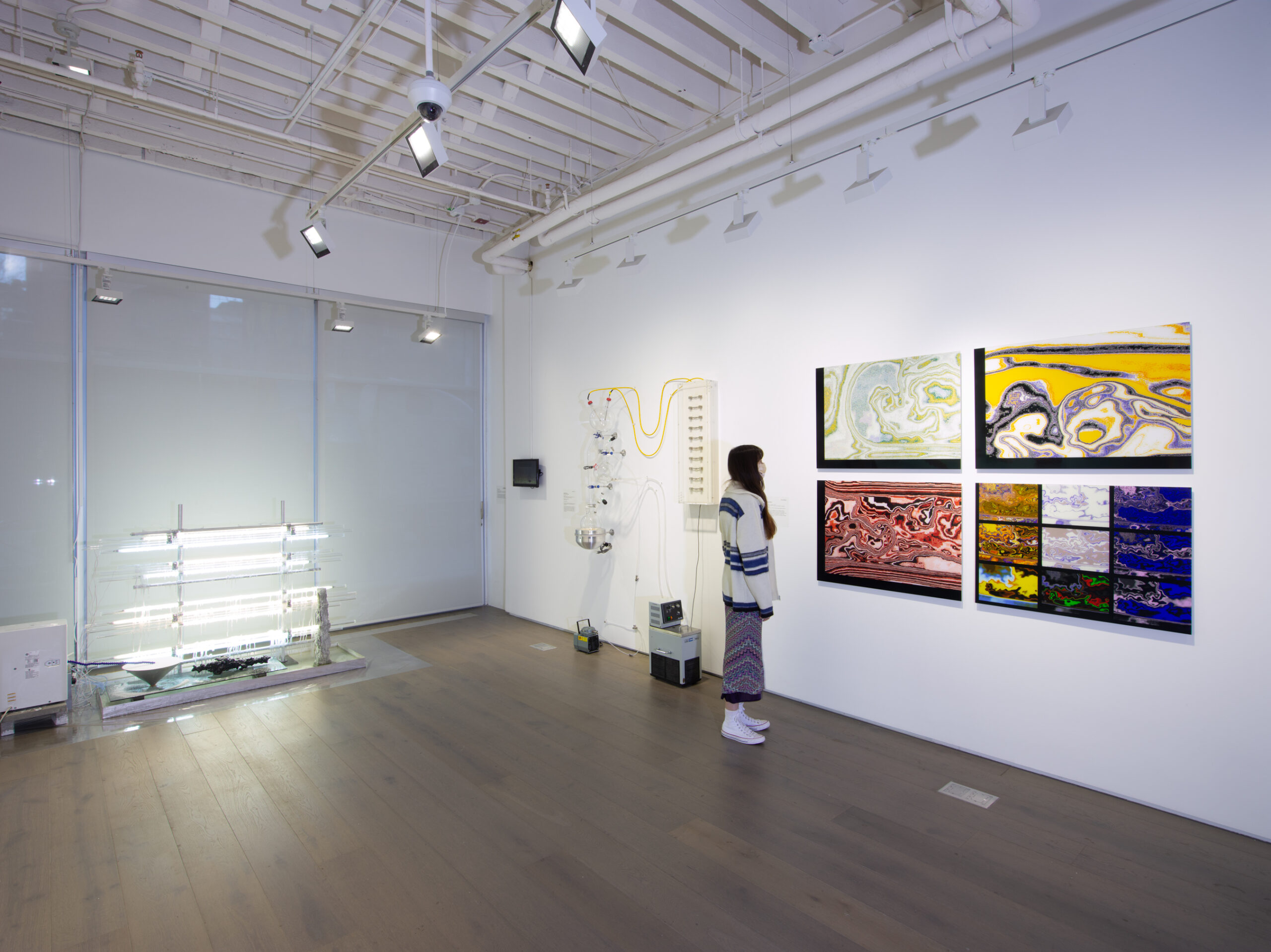 Sirovich Family Resident – Ellen K. Levy
---
"From Forces to Forms" (Lab) is a series of events in the spring of 2022 based on the eponymous exhibition at Pratt's Manhattan Gallery. Curated by STEAMplant resident Ellen K. Levy, these events act to engage students and the wider public in conversations about the nature of form, and the universal principles of organismic development.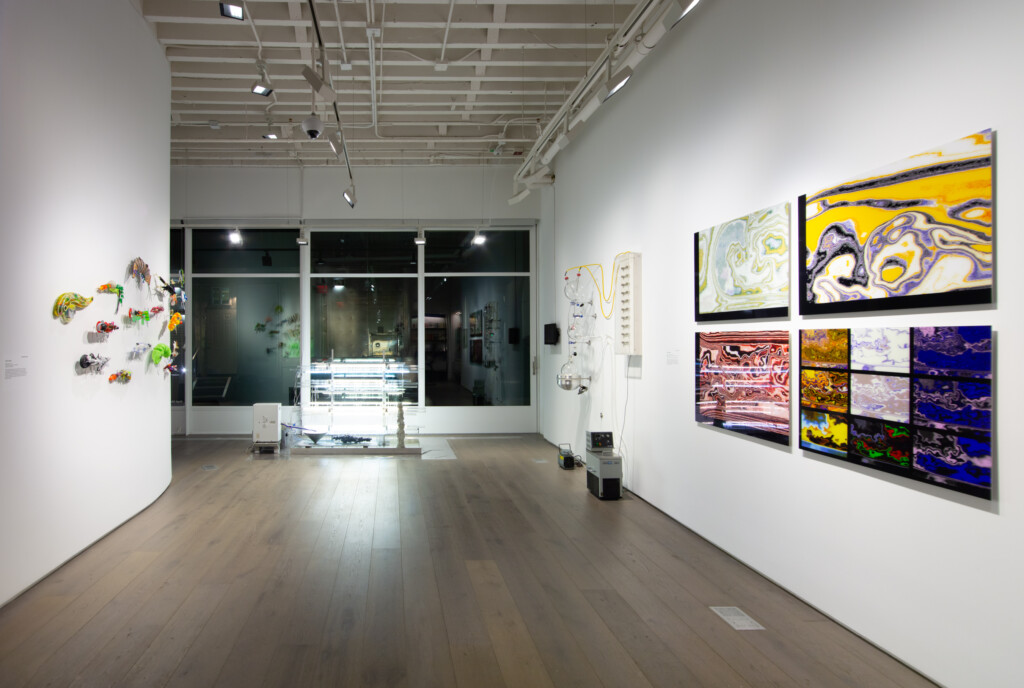 "From Forces to Forms" (2021) installation view. Pratt Manhattan Gallery, Pratt Institute. Photos by Jason Mandella Photography.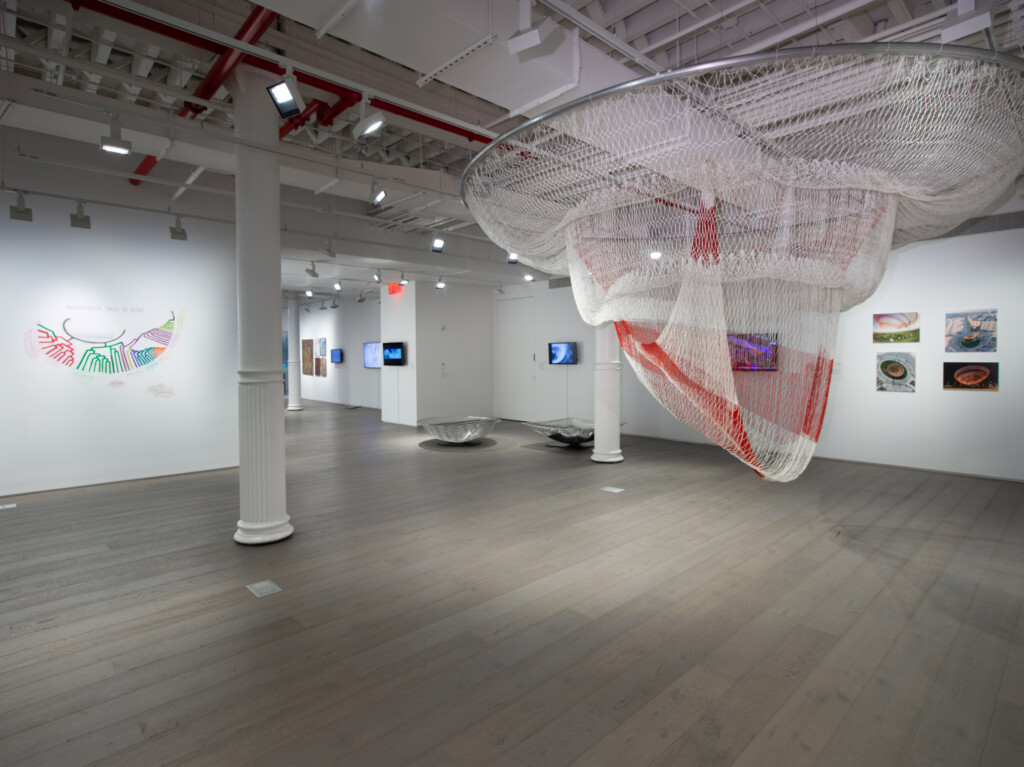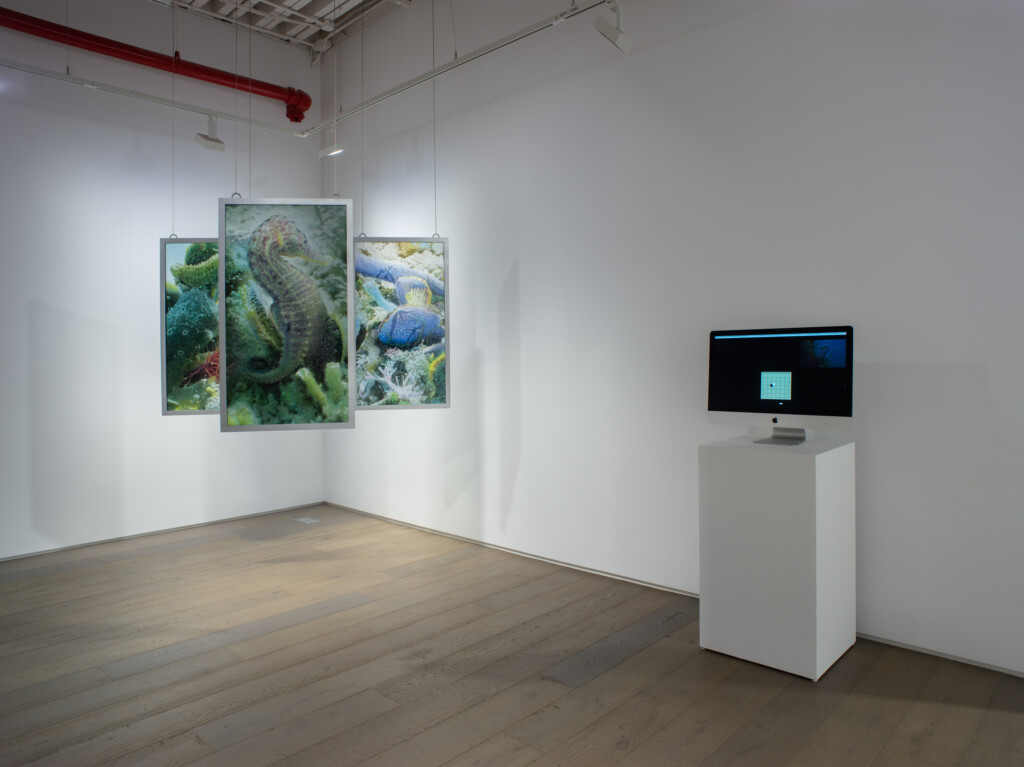 The project event panel talk (below) took place on February 15, 2022. Nicholas Battis, Pratt Institute Director of Exhibitions, introduced the moderators Ellen K. Levy (STEAMplant resident) and Patricia Olynyk, co-directors of the New York City LASER.
The panel includes science writer, Philip Ball, chemist Bart Kahr, and international artist, Ursula Endlicher who explore several themes that recur in the exhibition including patterns in nature, emergence, complex systems, and relationships between the animate and inanimate.
The panel raised several questions such as:
How do artists tap powerful yet unseen forces through emergence?
What patterns of nature might new technologies help us to visualize?
How might artists intersect the virtual and real worlds in ways that illuminate both?
Can art help us affect needed environmental change through identifying patterns of behavior?
How can art address the quantum world?
Other events accompanying this exhibit include a curator talk by Ellen K. Levy with Pratt Institute students, visiting students from NYU, and a guest lecture and meditation session led by participating artist Victoria Vesna.
In conjunction with Pratt events, the University of California Los Angeles' ArtSci Center is hosting a series of Zoom events in April 2022 involving artists from the exhibition.
Take a virtual tour of the gallery here.