---
Core of Me: A Hike-Play is a literal journey through trees, in which an audience experiences a performance while guided on a hike through the woods. Inspired by ecological, anthropological, and indigenous perspectives on climate change, Core of Me explores a moment in the short life of an anxious human and the long life of a forest, both attempting to come to terms with our new, turbulent reality.
The hike-play is made up of two scripts. The first script is a fictional narrative that follows a human confronting climate anxiety while traversing contemporary urban life. The second script, interwoven into the first, reveals the climatic events experienced by trees – and the cultural events they witnessed – over hundreds of years.
The hike-play is modular; it changes based on the history of the place where it is being performed. Rehearsals are conducted simultaneously with research: our creative team partners with local scientists, historians, and indigenous leaders to understand and honor the history of the local forest.
Audiences experience the performance moving with and around them: actors enter from a distance; narrative is passed from guide to guide; musicians accompany for a spell; there are stretches of silence where the drama of the woods is theater enough.
---
In March 2019, the Core of Me team hosted "Eco-Performance Lab" on Pratt Institute's Brooklyn campus. This lab was a creative and interdisciplinary workshop for collaborative response to climate crisis through guided performance-making.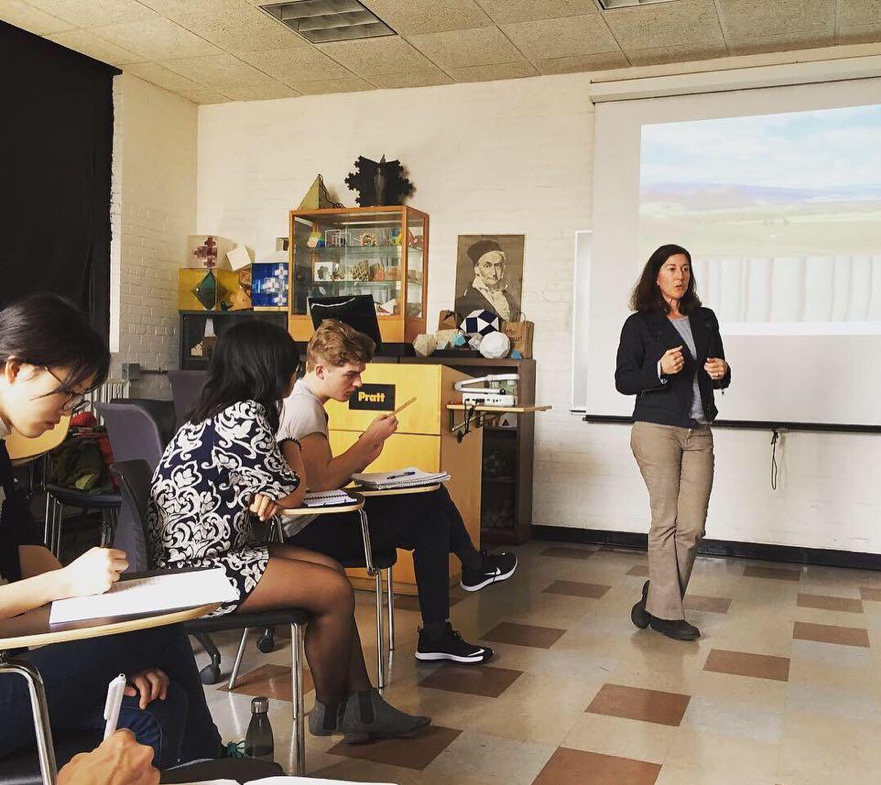 Core of Me: A Hike-Play debuted in October of 2019 as part of Pratt Sustainability Coalition's Blue Week, a week-long series of events which celebrate the life-giving force of water, at Columbia University's Lamont Doherty Earth Observatory.
The interaction with the Tree/Forest character brought the audience in past observation, breaking the fourth wall and forcing them to share knowledge and perspective with the forest.

Audience member
[This performance] brought the climate discussion, and staging within, into the realm it is meant to live

Audience member
This was an incredible experience. It should be done more often.

Audience member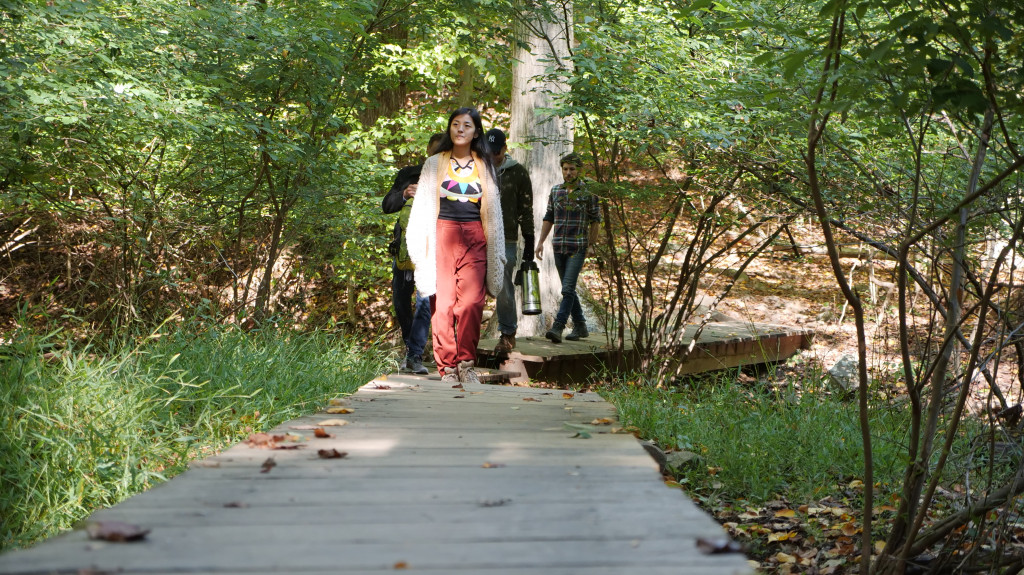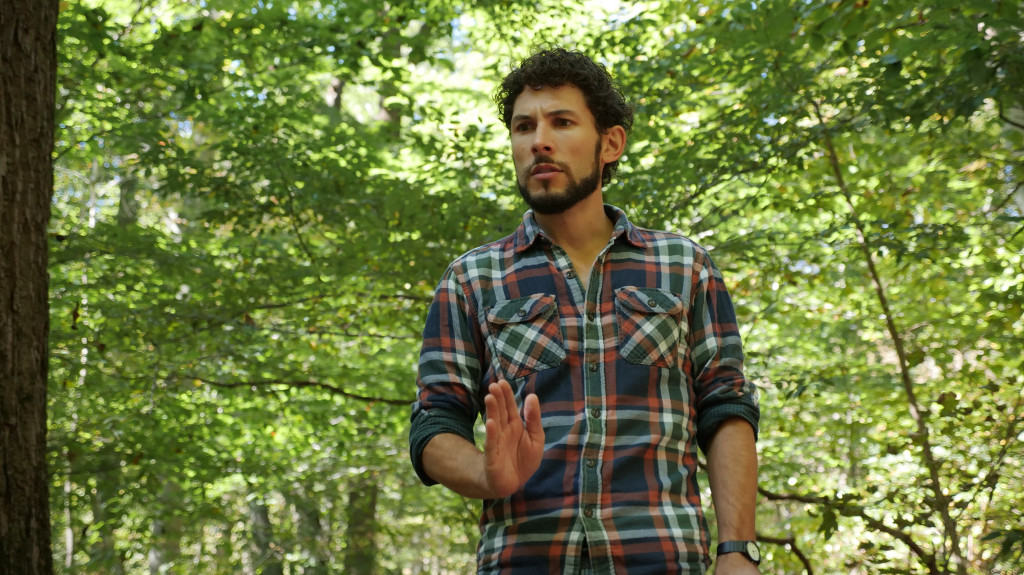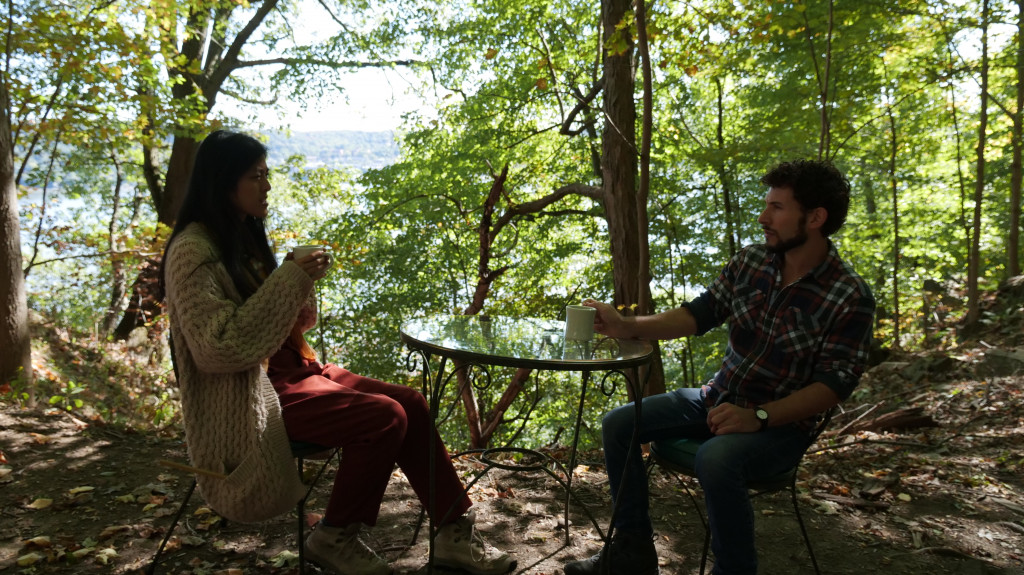 Core of Me: A Hike-Play debut at Lamont Doherty Earth Observatory (2019). Photo credit Jess Lazar.