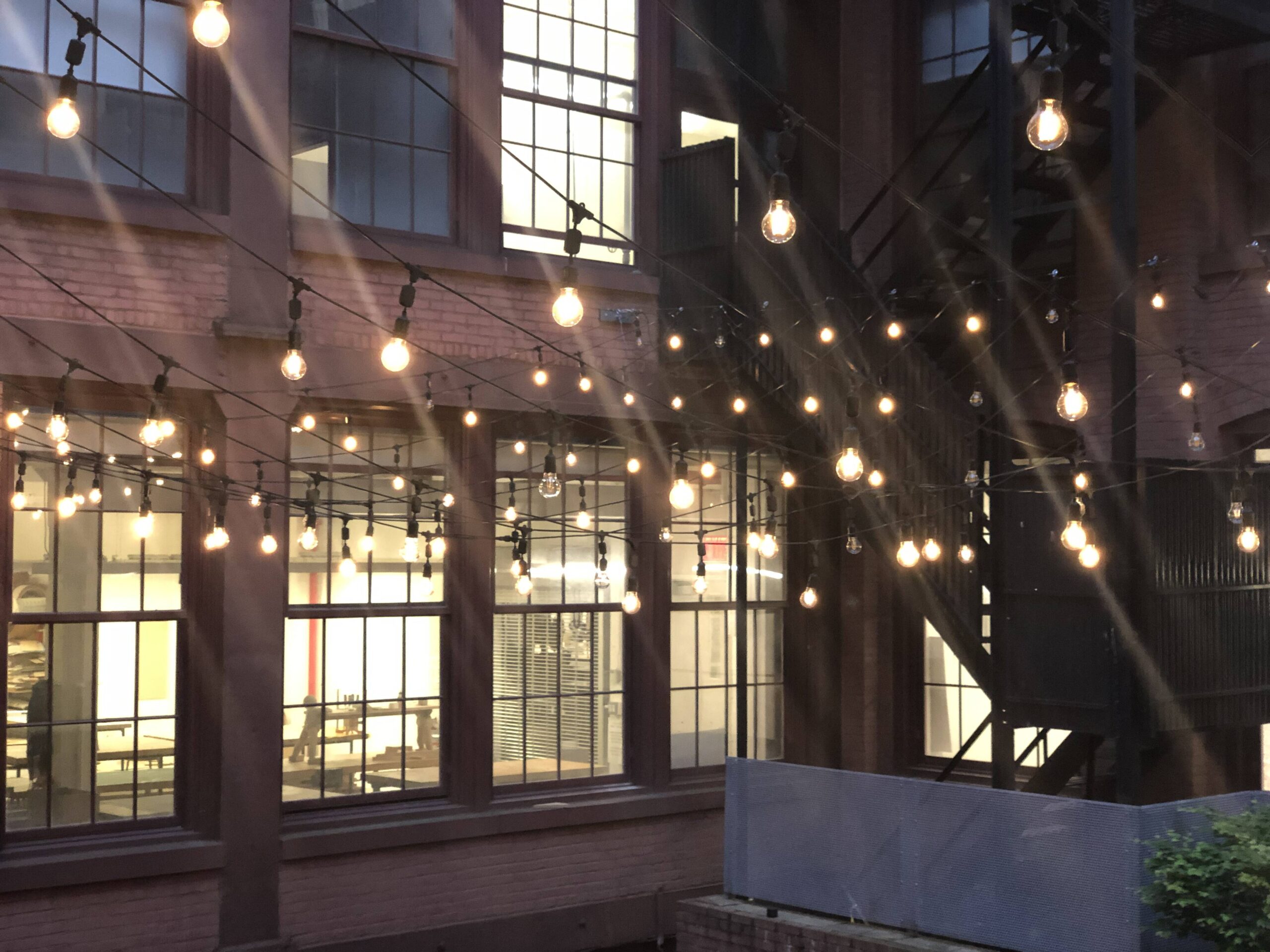 Sirovich Family Resident – Joseph Morris
---
Artist Statement by Joseph Morris
Space Within Spaces is the culmination of a year-long residency at Pratt Institute. It is a collaboration with theoretical nuclear physicist Professor Ágnes Mócsy and designer/architect/artist Che-Wei Wang. When making this piece I was thinking about relationships of viewer and artwork, immensity and the infinitesimal, intimate and open. The muon and this space embody those relationships. The muon is a particle unlike others, it moves with such high energy that, at its scale it passes through this building, the atoms between our bodies, and hundreds of meters into the earth before succumbing to entropy. While they are small, they are created by collisions of cosmic rays, the closest of which originate a mere 3,000 light years away. Using a homemade muon particle detector, Arduino, and a computer I can map a small section of particles on their way to decay, to the larger hanging grid of lights. Whenever a muon particle is detected on the sensor, its location is mapped to the light grid, and allowed to spark and fade the lights in real time.
As a piece of contemporary art, the work engages concepts of space and place. It invites the viewer to consider some of the smallest interior spaces, the emptiness between atoms in our bodies as passing particles move through it, nearly all without touching a single bit of matter, and the huge scale of time and distance of their origin – exploding stars. The work's physical objects and installation occupy space, but its sense of place is both negative and positive, voids and expanses with magnitudes of dimension.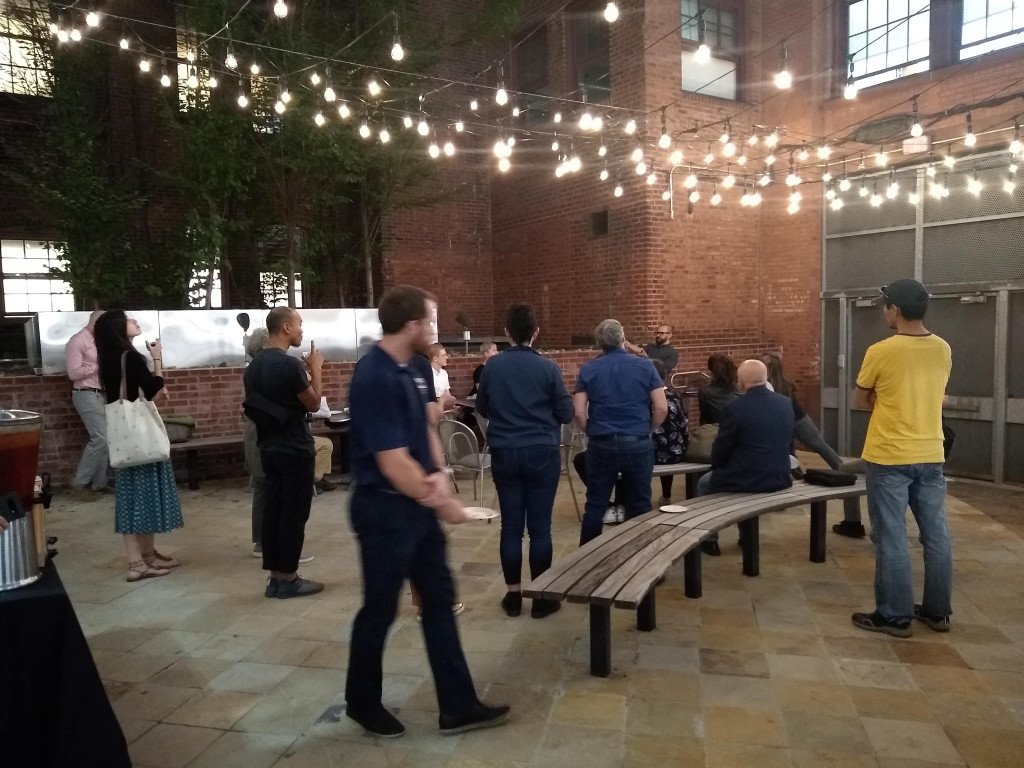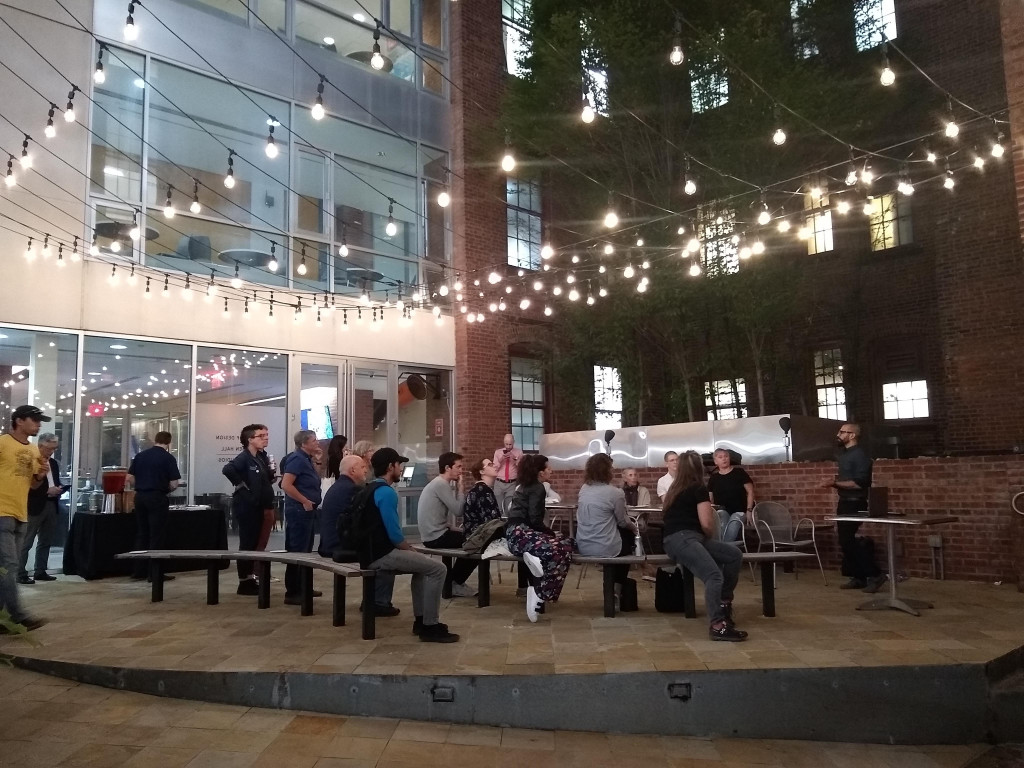 Sitting in this space, chatting with friends while an artwork is happening in their periphery allows for ideas to permeate through and change a viewer's perspective as time goes on and they continue to absorb the piece.
Space Within Spaces was on view at the Juliana Curran Terian Design Center Atrium from 2018-2021.