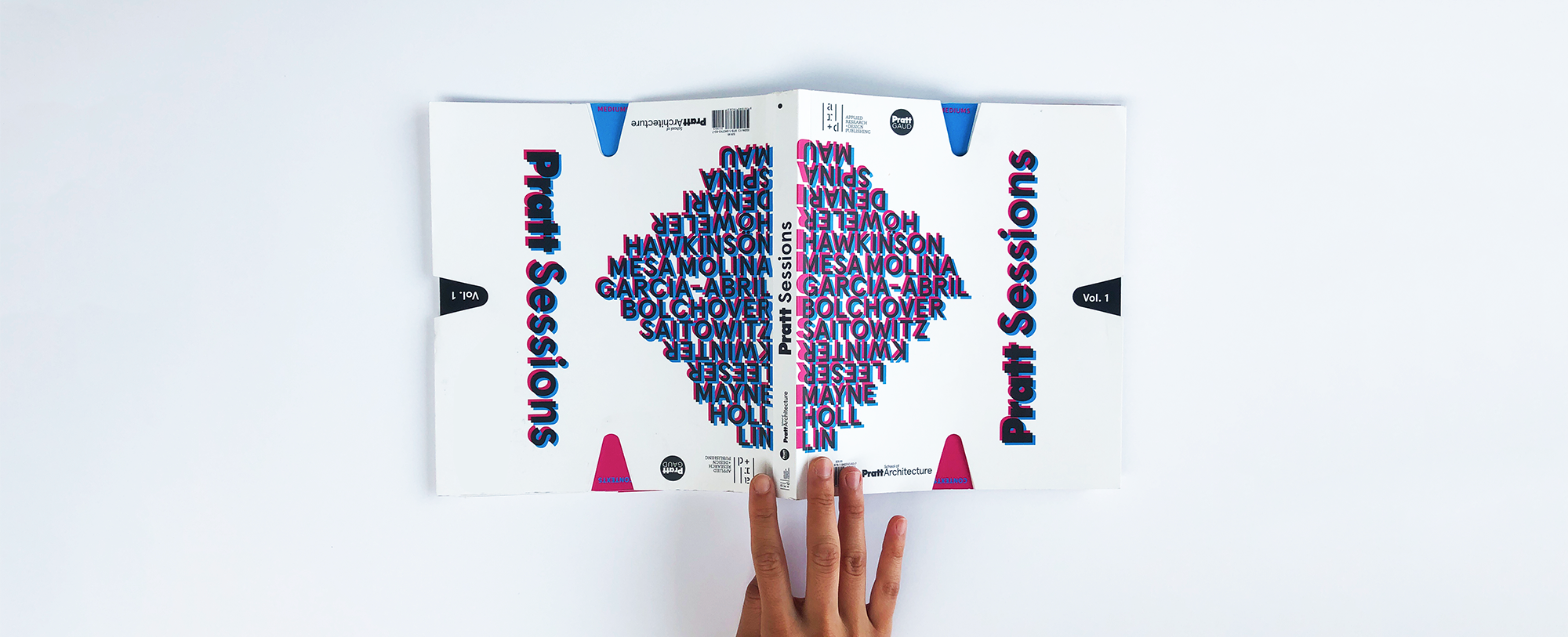 GAUD publishes four separate and distinct publications.
InProcess shows the work from the Design Studios, Architectural Mediums, Technology, History/ Theory Curriculum Annually to record and disseminate the programs' production. It provides a platform for faculty and students to set out the specific agendas, experiments, attitudes, debates, and speculations vital to the program's culture.
Pratt Sessions collects designers and thinkers primarily from the east coast and west coast of North America to discuss and debate challenging issues that face the discipline and profession. Each Session is formatted as a literary triptych with an intro, presentations, and discussion annotated visually. Associated essays and select artists work accompany the Sessions and the book.
TARP is published regularly with invited authors working on a common theme running through contemporary thought and provoking architectural production and discourse. Themes are developed by student editors.
Studio of Experiments documents the work of small, collaborative research groups comprised of GAUD students and faculty. Published every other year, the projects are centered on themes directly associated with the GAUD's Directed Research initiative. The Advisors are notable designers with interdisciplinary practices based in a variety of local, national and international cities.