EXHIBITIONS: INTERNAL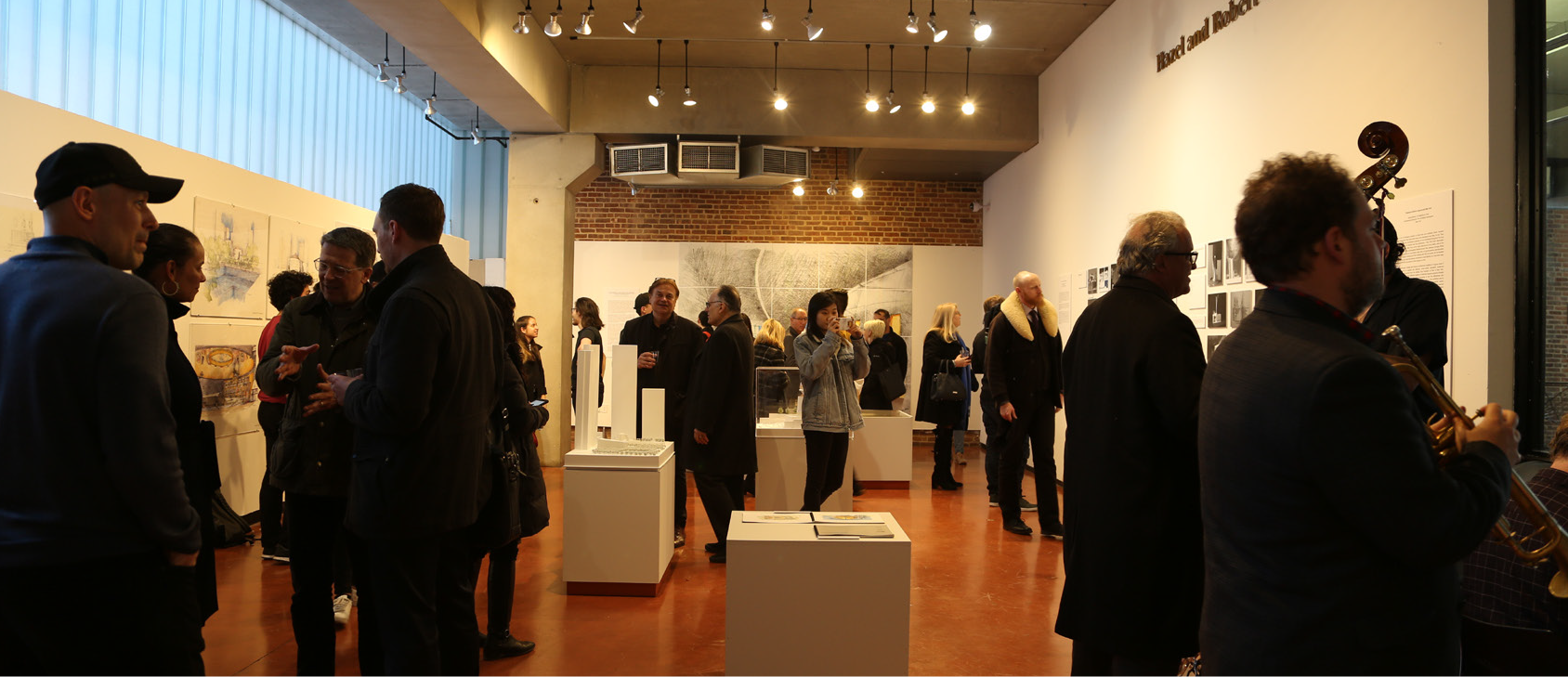 The GAUD actively promotes the discourse of its programs and engages audiences across the School of Architecture and Pratt Institute through a variety of exhibitions and exhibition formats annually. These are a central component for fostering exchange, sharing the exemplary work of our students and cultivating interdisciplinary awareness throughout the Institute and School. 
---
EXHIBITIONS: EXTERNAL
The GAUD forms partnerships with various exhibition-based organizations who have a vested interest in the discourse of our graduate programs and the work that is produced by their faculty and students. Ranging in duration, these exhibitions form a constellation of channels through which the GAUD interfaces with local, national and international communities. These exhibitions offer those students who are fortunate enough to participate in them the opportunity to exhibit their work and ideas in world leading venues and to engage audiences within and outside of architecture, New York City and Brooklyn.