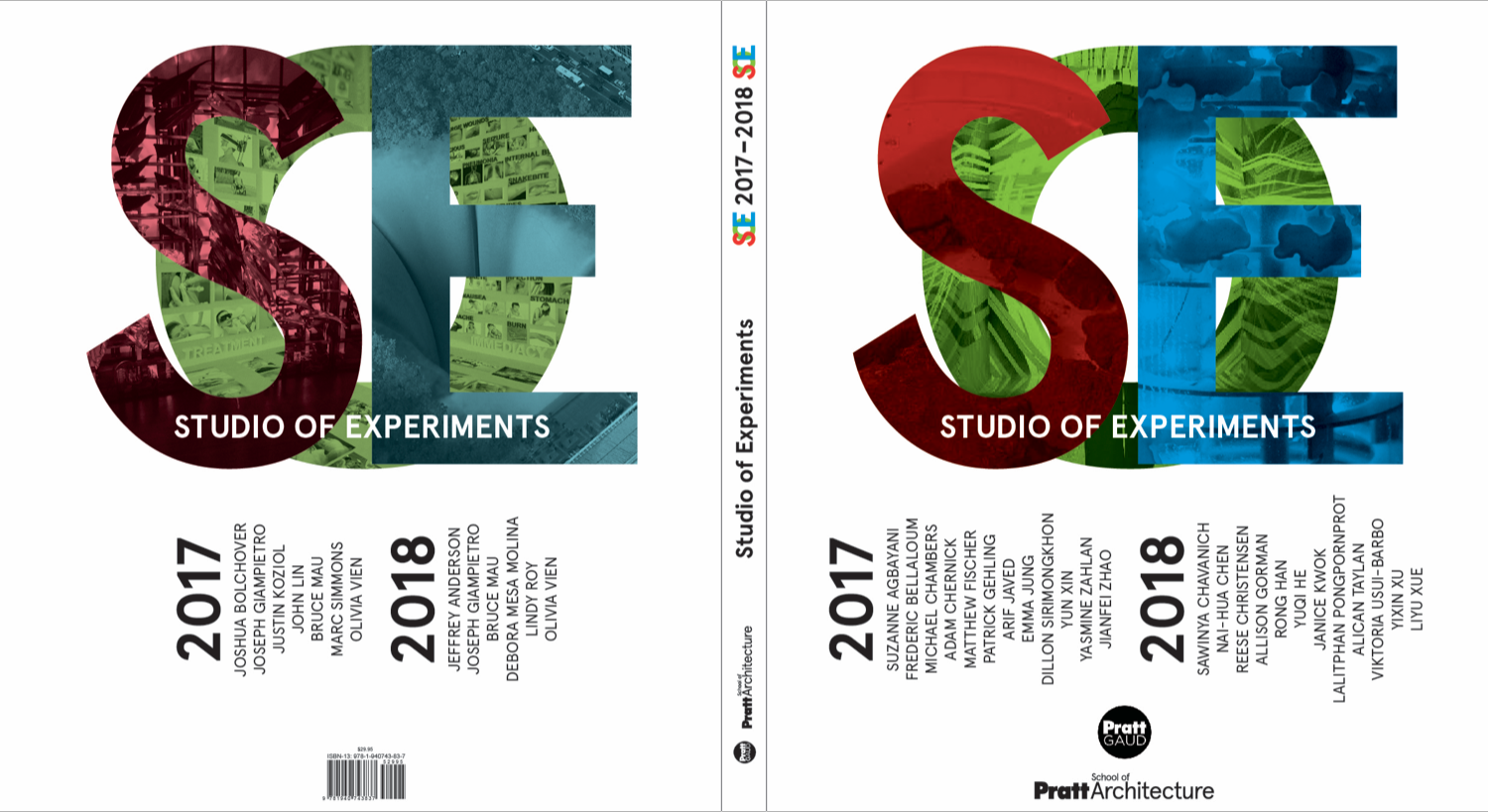 The Studio of Experiments is both an experiment and a curated collection of experiments. In its content, pedagogy, and curricular approach it tests the limits between a conventional studio, a research studio, and graduate thesis. It serves as a testing ground that seeks to cultivate different ways of teaching, thinking, and designing; one which centers around "what is happening" rather than examining "how it happened;" one which designs for all five senses and live experience.
The Studio of Experiments will be documented in a bi-annual book series. The first edition will collect the work of twenty-four students over its inaugural two years. With an augmented reality component allowing for alternative viewing of the projects and essays from select GAUD faculty, the book serves as a unique contribution to contemporary discourse.
The first volume, which documents the work of the Studio of Experiments in 2017 and 2018, explores the limits of architectural mediums and their related design methodologies. Architecture is one of the few disciplines that designs "live experiences" where all five senses are fully engaged. Yet, the discipline and profession continue to foreground "the visual" as their principle medium, as well as lean heavily upon generative and representational methods of working with media—rather than experiential methods of working with media. Looking at the broader field of design, how media engages live experience is at the core. Theories and methods that cultivate interaction be it for entertainment or healing are at the center of numerous discussions which this studio will address from differing perspectives. The instructors and their respective students speculate upon possible design methodologies that allow architects to design vivid sensorial environments that engage all five senses.
Each year, the Studios are orchestrated by three separate, internationally and nationally acclaimed Design Advisors, who have each conducted their own experiments in relation to the broad ranging agenda noted above. The 2017 Studios of Experiments were taught by Bruce Mau, Marc Simmons, and Joshua Bolchover; the 2018 Studios are directed by Bruce May, Lindy Roy, and Debora Mesa Molina.
The Studios challenge how students use technology by falling squarely in the gaps between software, visualization and fabrication. The learning outcomes are open-ended, interdisciplinary in nature and enthusiastically speculative.