School of Information: Study Space
Resource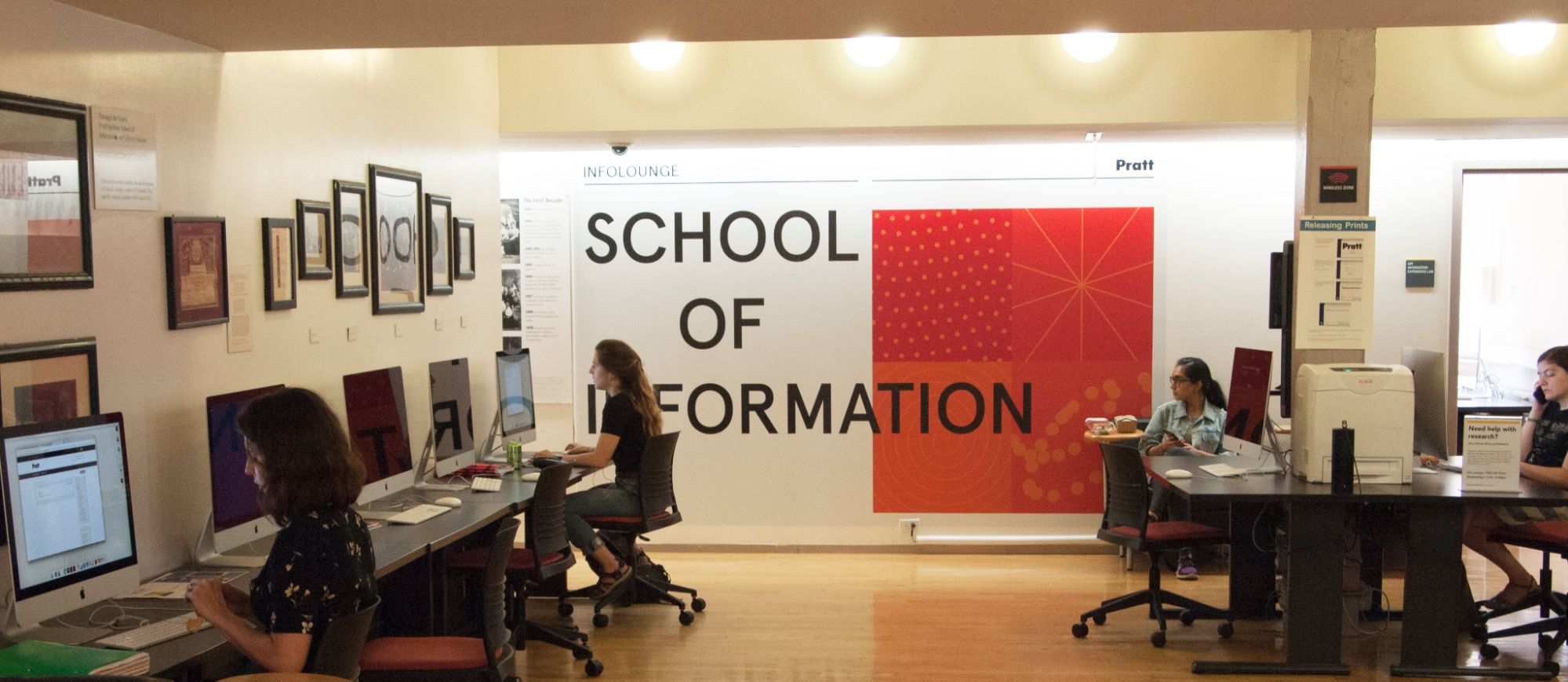 With students taking both in-person and online courses, we recognize the importance of having spaces for taking online courses and studying. Spaces available at Pratt Manhattan Center include:
Library (room 410)
InfoLounge (6th floor lobby)
Student Union (7th floor lobby)
2nd Floor Lobby
Academic Computing Open Computer Lab (room 501)
In addition, students can use 5th and 6th floor classrooms when they are not in use for classes or otherwise booked. You can also consult their respective calendars for availability, some of which are on Google Calendar and others are on 25Live:
6th Floor
5th Floor
You can also find information on booking study space on the Brooklyn campus and on the 7th floor of the Manhattan campus here.
Please note that Pratt Manhattan Center is open the following hours during the fall and spring semester (note that exceptions may apply on holidays):
Monday through Friday
7:30A – 1:00A

Saturday and Sunday
8:00A – 11:00P
Have any questions about accessing study space? Please feel free to email us at si@pratt.edu.
You may also find this directory of Pratt Manhattan Center useful: