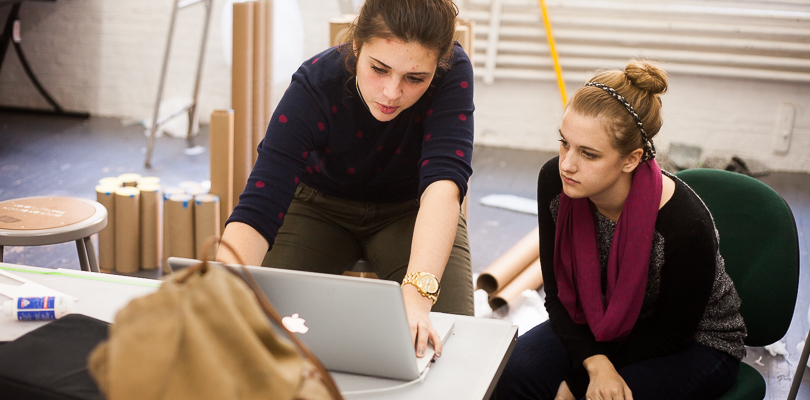 Welcome new students! Your first step is orientation.

Orientation and the LMS
As an introduction to Pratt, Student Activities has created the online Student Orientation course in our Learning Management System. Visit our orientation site for instructions as well as the Academic Calendar.
Whether you are one of our 3100 undergraduates or 1600 graduate students, you can find the information you need here. Explore our academic offerings, student life on campus, housing and dining options, and a range of student resources from getting a job on campus to study abroad.
Registration
Student Financial Services
Security
Housing and Dining
Insurance and Immunization
Student Affairs
Learning/Access
Resilience, Wellness and Well-Being
Title IX Statement
It is the policy of Pratt Institute to comply with Title IX of the Education Amendments of 1972, which prohibits discrimination (including sexual harassment and sexual violence) based on sex in the Institute's educational programs and activities. Title IX also prohibits retaliation for asserting claims of sex discrimination.
Title IX Contact Information
Dr. Bill Boerner
Acting Title IX Coordinator
200 Willoughby Hall
Brooklyn NY 11205
wboerner@pratt.edu | titleix@pratt.edu
718-687-5443
A person may also file a written complaint with the Department of Education's Office for Civil Rights regarding an alleged violation of Title IX online or calling 800.421.3481.