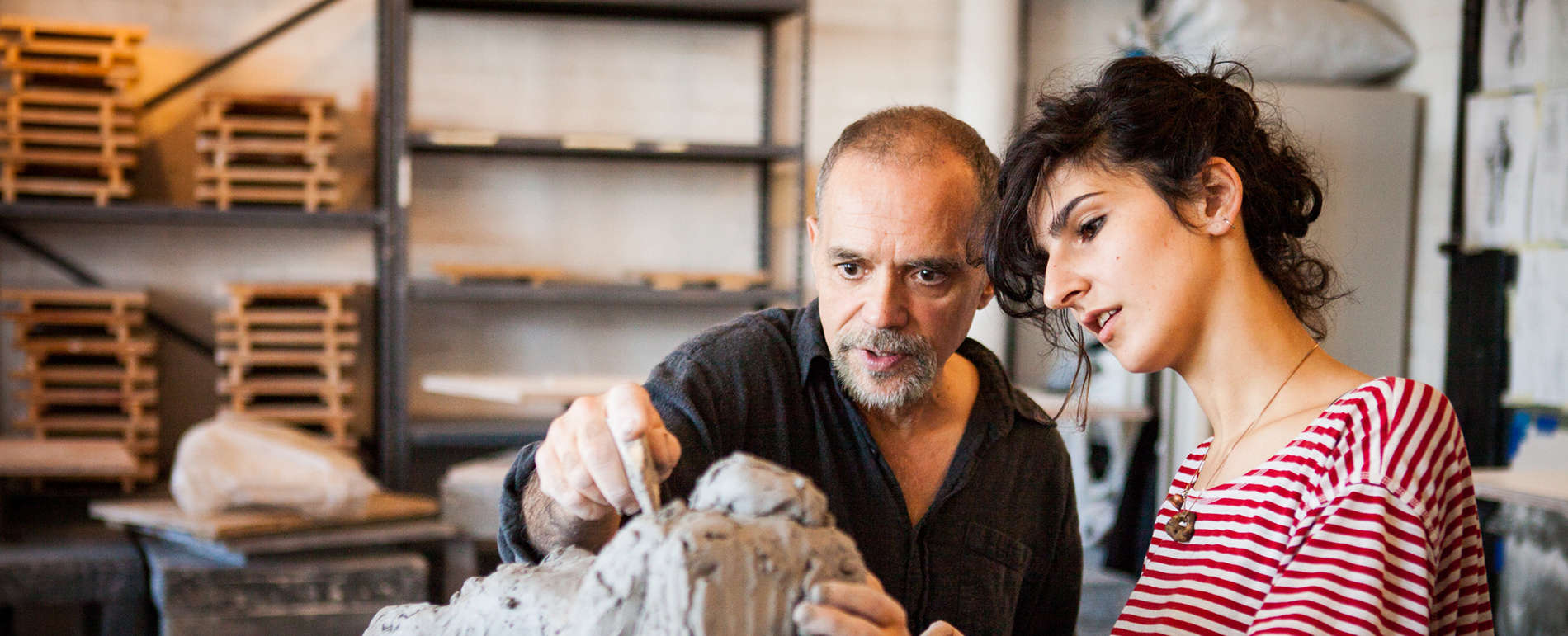 Pratt Institute is committed to providing financial assistance to make the cost of enrollment more affordable for families, whose personal resources may not permit them to enroll. This commitment is reflected by the large amount of institutional gift money awarded each year through a variety of programs, including a generous merit-based scholarship and need-based grant program. Each year 75-80 percent of our undergraduates receive some kind of financial aid. Other types of financial assistance available include loans, student employment, and tuition management programs. This enables you to space out your payments rather than make one payment up front. By combining federal, state, and institutional funds, we make every effort to assist you in meeting the cost of a college education.
To apply for need-based aid including student loans, you are required to file the Free Application for Federal Student Aid (FAFSA) online. The FAFSA helps us determine your eligibility for federal, state, and institutional need-based aid. The FAFSA should be completed by our October 1 deadline in order to ensure that you receive your package in time to make a decision. It is available online from October 1 of each year. The Pratt Summer Financial Aid Application is required for those who wish to attend summer classes and/ or study abroad. International students are eligible for international merit-based scholarships and are also automatically considered for these upon acceptance. The amounts of awards are similar to the domestic merit-based scholarships, and the awards use the TOEFL or SAT scores as one criterion in addition to portfolio and grades. International students are not eligible for need-based aid and should not file the FAFSA. There is no application; all international students are considered.
It is important to understand that with the generous scholarship and need-based aid programs, the cost of attendance is really the gross cost minus the scholarships and need-based aid. The decision about where to attend should be based on the net cost once you have received your financial aid package.
Pratt's undergraduate cost of attendance is listed in the pdf below. These are standard figures used for budgeting purposes and eligibility for need-based financial aid for the academic year. Your actual bill may differ from these estimates. They are provided for planning purposes.
Please note that tuition and fees, housing (for on-campus residents) and board (for students with meal plans) are the only costs which are paid directly to Pratt Institute. Books and supplies and personal costs will vary for each student and are estimates only. The undergraduate cost of attendance is found below in pdf format.
Downloads
Undergraduate Cost of Attendance 23-24