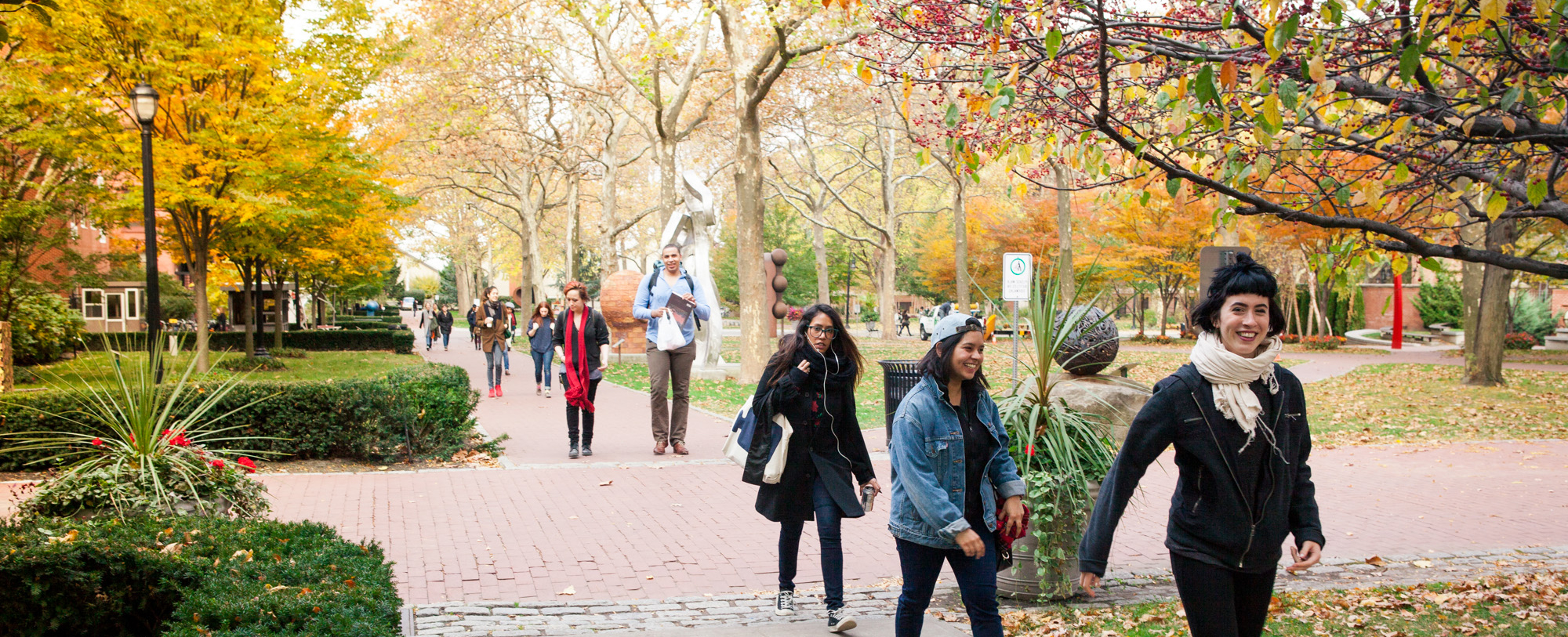 The Office of Student Financial Services strives to provide students with financial resources and related services, to help them reach their educational goals. We are committed to providing an accurate, user-friendly, responsive and respectful service to students and their families. We administer federal, state, institutional aid and scholarship programs in accordance with applicable policies and regulations, while striving to be an innovative and service-minded department.
Choosing a college should be based on the quality and reputation of the program rather than on finances. We understand, however, that many families face financial concerns when choosing a highly regarded college such as Pratt Institute, and we are committed to providing sufficient financial assistance to make the cost more affordable. This commitment is directly reflected by the large amount of institutional gift money awarded each year. Approximately 80% of our students who demonstrate financial need and or artistic or academic excellence, are awarded Pratt scholarships upon admission to the institute.
Pratt offers various types of financial assistance from need and merit-based aid including tuition scholarships and grants to loans, student employment, and tuition management programs. By combining federal, state, and institutional funds we make every effort to assist you in meeting the increasing cost of a college education. Our financial aid process is simple and straightforward. The FAFSA is required for all students. The Pratt Summer Financial Aid Application is required for those who wish to attend summer classes and/or study abroad.
In this section you'll find information and deadlines for applying for financial aid, and payment options for tuition and fees incurred. Make note of the relevant deadlines, as any forms and information submitted after the posted deadlines will be considered in light of available resources.
Incoming students who wish to apply for financial aid must complete the Free Application for Federal Student Aid (FAFSA) to be considered for federal, and institutional need-based aid from Pratt.
Contact
sfs@pratt.edu
718.636.3599
Myrtle Hall, 6th. Floor
In Person Office Hours Monday – Friday 9:00am -5:00pm
Student Financial Services Counselors are available via phone, email and appointment.